20 Hours
Self-paced Training (pre-recorded videos)
USD 17 (USD 140)
Save 88% Offer ends on 31-Dec-2023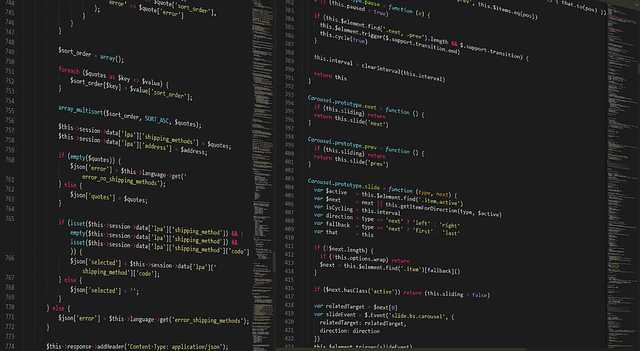 About this Course
Java Programming is an object-oriented, class-based high-level programming language which was developed in the early '90s by Sun Microsystems. Java programs are highly portable across all platforms where each Java program is translated into Java bytecode and each machine has a Java Virtual Machine installed in it which exactly knows how to execute a Java bytecode.
Some of the salient features in Java Programming includes:

§
Object Oriented
In this Java Programming course at Uplatz, one will learn some handy skills in Java Programming language from a beginner to an expert level, who have little or no experience in the programming paradigm. After learning this course, he can implement the skills easily and move his career forward as a computer programmer.
Uplatz is offering this course with a Certification of Completion on successful completion of the course.

-----------------------------------------------------------------------------------------------------------------------------
Java Programming Basics
Course Details & Curriculum
Java Programming Fundamentals course syllabus
Java Overview

· How the Java Environment Works
· HelloWorld Program
· Launch Single-File Source Code
· jShell REPL
· Comments and Terminators
· Identifiers


Syntax and Types

· Java Variables
· var declarations
· Java Types
· Basic Java Types
· Reference types
· Conditional Expressions
· Logical operators
· If statement
· While Statement
· Do Statement
· For statement
· Special flow of control operators
· Switch statement
· Numerical Operators
· Casting
· Strings



Classes and Objects

· What is an Object?
· Objects and Encapsulation
· What is a Class?
· Class Object Relationship
· The Person class
· Variable types
· Constructors
· Working with the class Person



Working with Methods

· Method Definitions
· Method Arguments & Return Types
· Overloading Methods
· Method Invocations
· Defining methods
· Constructors Versus Methods
· toString() method
· Adding behaviour to the class Person
· The PersonApp program



Class Inheritance

· Inheritance in Java
· Implementing Inheritance
· Rule for overriding methods
· Rules for Polymorphic variables
· Casting and Inheritance
· The super variable
· Constructors and Inheritance


Abstract Classes, Class Side Behaviour and Final

· Abstract Classes
· Abstract Classes in Java
· Defining an Abstract Class
· Extending an Abstract Class
· Using Concrete Subclasses
· Class Side Information
· Class Side Data
· Class Side Behaviour
· Final Keyword



Java Interfaces and Enumerations

· What is an Interface in Java?
· Basic Interface Definitions
· Implementing an Interface
· Interface
· Using an Interface in a Contract
· Inheritance by Interfaces and Types
· Classes and multiple Interfaces
· Default Interface Methods
· Static Interface Methods
· Enumeration Support
· Implementing Enumerated Types



Packages

· Packages
· Class-Package Relationship
· Declaring Packages
· Packaging the Person class
· Role of the Classpath
· JAR Files
· Encapsulation and Packages
· Class modifier
· Constructor Modifier
· Variable Modifier
· Method Modifiers
· Package Summary



Java 9+ Modules

· Introduction the JPMS
· Java Platform Module System
· Why we need modules
· Look at what modules are
· How to define a module
· How to create a single module application
· How to link modules



Arrays

· What is a Java Array?
· Creating arrays of Objects
· Accessing Array Elements
· Main method args array
· Short hand from
· Ragged Arrays in Java
· Working with Ragged Arrays
· Implications of Inheritance for Arrays
· Integer Array Example



Java Generics
Generics and Basic Types

Generics and Their Types

Adding Generics to your classes

A simple user defined Generic class (the Bag class)

Type Equality

Generic Collection Assignment

Generics and Inheritance



Collections Classes
Collections API

ArrayList

Interfaces v Concrete Classes

HashMap

Iteration and Enumeration

Queues

Generics and Collections

For Loops

Boxing and Unboxing

Raw Collections



Java 9+ Immutable Collections
Why Immutability?

Immutability

List.of Factory method

Set.of Factory method

Map.of Factory method

Immutable Collection Nodes

Java 10 Enhancement



Error and Exception Handling
Errors & Exceptions

Exception types in Java

Part of the Exception Hierarchy

Exception Handling

Local Handling

Exception Handling Example

Passing the Buck

Try with Resources

Defining new Exceptions

Chained Exceptions



Nested / Inner Classes
Four types of Nested / Inner Class

Properties of Member level inner classes

Properties of Method Inner classes

Anonymous Method Inner classes

Java 11 Nest-based Access



Java Functions
Functional Programming

Functional Programming in Java

Functional Interfaces

Using Functional Interfaces

Lambdas in Java

Closing / Capturing Variables

Returning Functions

Combining Functions

Higher Order Functions

Defining Lambdas

Method References



Java Optional Type
Null considered Harmful

Java Optional Type

Optional Variables

Creating Optional values

Method Summary



Java 9 Streams
Streams

Streams from Collections

Terminal / Non Terminal Operators

Creating a Stream

Map Operation

Collectors

Filter operation

Sorted operation

ForEach

Pipelining Operations

Parallel Streams

Not just collections



Files, Paths and IO Streams
Introducing NIO.2

Paths class and Path Interface

The Files class

File Attributes

The File Watcher Service

IO Streams

Scanners
-----------------------------------------------------------------------------------------------------------------------------

Certification
Java Programming
Career Path
Java Developer
Software Developer