30 Hours
Online Instructor-led Training
USD 1399 (USD 2800)
Save 50% Offer ends on 31-Dec-2023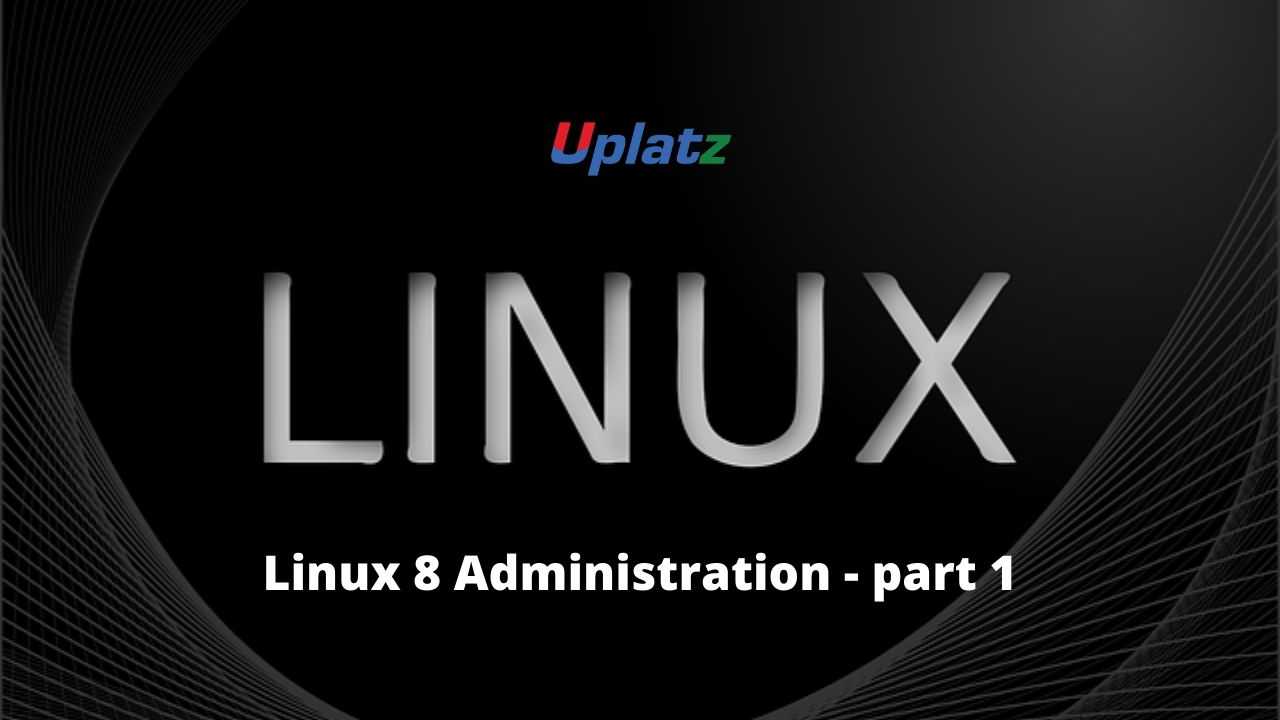 About this Course
This highly practical instructor led Administering Red Hat Linux 8 - Part 1 training course introduces the delegate to the main concepts of the Red Hat Linux operating system and basic systems administration.
Targeted to closely follow the Red Hat courses,this course together with the follow on Administering Red Hat Linux 8 - Part 2 course will enable the delegate to work towards achieving the Red Hat Certified System Administrator (RHCSA) qualification.
Commonly used commands are described in detail as well as GUI tools. The attendee will also gain basic administration techniques used in the workplace.

---------------------------------------------------------------------------

Course Objective

To provide command line and GUI skills required to work productively in the workplace using Red Hat Enterprise Linux (RHEL). The delegate will possess at the end of the course some of the fundamental skills required to begin their studies towards achieving the various Red Hat certifications.

---------------------------------------------------------------------------

Course Description

Administering Red Hat Linux 8 Part 1 online course provides introduction to Red Hat enterprise Linux release. Administering Red Hat Linux 8 Part 1 online course intention is to provide a foundation to discover Red Hat enterprise Linux release version.
Administering Red Hat Linux 8 Part 1 online course will allow the participants to learn the vital parts of Administering Red Hat Linux enterprise.
Administering Red Hat Linux 8 Part 1 online course is ideally developed for Linux users and administrators who wants to know more about Red Hat Linux and its features.
In the Administering Red Hat Linux 8 Part 1 online training course, Uplatz provides an in-depth online training for the participants or learners to gain knowledge about migrations in Linux. Uplatz provides appropriate teaching and expertise training to equip the participants for implementing the learnt concepts in an enterprise.
Administering Red Hat Linux 8 Part 1 online training course curriculum covers Red Hat Enterprise Linux 8 introduction, core system changes adaption, manage containers.
With the help of Administering Red Hat Linux 8 Part 1 online course, the learners can discover:
Inhouse Terminology and concepts related to the Administering Red Hat Linux enterprise version

Achieve integrated file system and volume management using Stratis.

Utilise Cockpit for system management.

Form and Create system images using Composer.

Configure Identity Management with authselect.
Uplatz provides an in-depth training to the learners to accelerate their knowledge and skill set required for a Red Hat certified System Administrator.

---------------------------------------------------------------------------

Target Audience

The Administering Red Hat Linux 8 - Part 1 training course is suitable for anyone who is new to Linux and needs to understand and use the operating system. The course will particularly appeal to Microsoft Windows system administrators,network administrators and other operating system professionals or anyone who requires a proficiency in Linux.

---------------------------------------------------------------------------
Administering Red Hat Linux 8 - Part 1
Course Details & Curriculum
Administering Red Hat Linux 8 - Part 1 Training Course
Course Contents - DAY 1
Course Introduction
Administration and Course Materials
Course Structure and Agenda
Delegate and Trainer Introductions
Session 1: AN INTRODUCTION TO LINUX
A brief history of UNIX and LINUX
GNU project
GPL - GNU General Public license
The LINUX kernel
The Bash Shell
Login sessions
Session 2: THE GRAPHICAL ENVIRONMENT
The GUI Desktop
GNOME 3 and GNOME Classic
Configuring the Desktop
Managing files graphically
Graphical tools for investigating hardware
Exercise
Session 3: BASIC COMMANDS AND BASH ENVIRONMENT
Basic syntax Rules
Essential keyboard shortcuts
Basic commands and utilities
Getting Help - man pages,info,/usr/share/doc
Sources of information available on the WEB
Command line history,viewing and re-executing
Entering commands in the Bash Shell
The Bash Environment
Shell Variables
Exercise
Administering Red Hat Linux 8 - Part 1 Training Course
Course Contents - DAY 2
Session 4: THE LINUX FILE SYSTEM
The file system structure
Standard Linux directories and files
Pathnames : relative and absolute
Navigating the file system using shell commands
Managing files and directories
Hard and symbolic links
Monitoring file system usage
Exercise
Session 5: EDITING FILES USING GEDIT
Using the GUI Editor to edit text files
Exercise
Session 6: FILE ACCESS CONTROL
Basic file access permissions
List permissions
Changing file permissions on the command line
Overview of SELinux
Exercise
Administering Red Hat Linux 8 - Part 1 Training Course
Course Contents - DAY 3
Session 7: MANAGING USER ACCOUNTS
User and Group administration
Adding a new user and group on the command line
Introduction to Cockpit web based GUI for adding new users
Adding users and groups
Setting a password
Bash profile files
Exercise
Session 8: USING SYSTEMD AND CONTROLLING SERVICES
The systemd deamon
Control Services using systemctl etc.
System Shutdown and Reboot management
Exercise
Session 9: BUILDING A VIRTUAL MACHINE
Virtualisation concepts
Installation methods available
Install a virtual system
Checking for supported hardware
Start and shutdown a virtual system
Exercises
Session 10: BASIC CLIENT NETWORKING
Configuring Network Interfaces
Controlling Network Devices: ifup/ifdown
Configuring IPV4 dynamic and static networking
Network Tools ifconfig,ethtool etc
Configuring Remote Desktops
Accessing Remote Desktop using vncviewer
Configuring basic NTP
Connecting NIS and LDAP clients to corresponding servers
Linking to a system using ssh
Exercise
Administering Red Hat Linux 8 - Part 1 Training Course
Course Contents - DAY 4
Session 11: MANAGE LOGICAL VOLUMES
Basic LVM design and configuration
The Logical Volume Manager (LVM)
Displaying information regarding LVM volumes
Exercise
Session 12: MANAGE FILE SYSTEM ATTRIBUTES AND SWAP SPACE
Mounting and un-mounting file systems using both labels and UUID's
File System attributes
Handling Removable Media
Exercise
Session 13: ACCESSING AND INTERPRETING LOG FILES
System Log Files
rsyslog configuration
Using journalctl
Analysing and rotating logfiles
Exercise
Session 14: ARCHIVING FILES AND COPYING TO ANOTHER SYSTEM
Tape archive - tar
Compression utilities- bzip2,gzip,star and zip
Secure copy - scp
Local and remote copying with rsync
Administering Red Hat Linux 8 - Part 1 Training Course
Course Contents - DAY 5
Session 15: MANAGE MEMORY AND CPU USAGE
Time-sharing
What is a process?
System and user processes
Monitoring processes
Killing processes
Basic Job Control
Altering process scheduling priorities
Desktop tools to monitor and manage processes
Exercise
Session 16: PACKAGE MANAGEMENT USING RPM
The Red Hat Package Management system
Installing removing software manually using rpm
RPM queries and verifying packages
Dependency problems and resolution
Updating the Kernel from RPM's
Other RPM features
Updating using Red Hat Network
Exercise
Session 17: PACKAGE MANAGEMENT USING YUM
The YUM management tool
yum4 (dnf) and yum3
The software repositories
Accessing repositories from a client
Exercise
---------------------------------------------------------------------------
Career Path
Administering Red Hat Linux 8 Part 1 online certification course with the help of expert professionals training is recognized across the globe. Because of the increased adoption of the Linux enterprise services in various companies the participants are able to find the job opportunity easily. The leading companies hire Red Hat Certified System Administrator considering their skill of understanding latest migration in Linux. Administering Red Hat Linux 8 Part 1 online certification course is known for their knowledge in managing system environments along with Linux services. After pursuing Administering Red Hat Linux 8 Part 1 online certification course the participants can become as a Linux system administrator, Linux administrator, redhat system administrator, devops engineer, cloud administrators and can pursue a wide range of career paths.
---------------------------------------------------------------------------
Job Prospects
Administering Red Hat Linux Interview Questions & Answers

------------------------------------------------------------------------------------------------------------------


1) What do you mean by Linux?
Linux s one of the most widely used operating systems, developed based on Linux Kernel. As this is an open-source OS and can use on various hardware platforms. Those who are looking for low-cost and free OS, then this one is the best. It comes with a user-friendly interface, and users can customize the source code as per their requirements.

2) What do you mean by Red Hat Enterprise Linux?
This is one type of Linux/ GNU distribution developed by Red Hat, a multinational open-source software provider.

3) How to verify the uptime of a Linux server?
For this, you can use the uptime command. It can show you the duration of how long the Linux box is running. Besides, w and top command can verify the uptime.

4) What do you mean by Red Hat Network?
Red Hat Network is a platform, especially a system management platform which provides the users with effective lifecycle management of different applications and operating system. It helps in:
Installing as well as provision new Linux systems.

Configuration file management.

Updating systems.

Performance monitoring.

Redeploying the systems for satellite and hosted deployment architectures.

5) What is Linux and basic components?
Linux is a free and opensource Operating system that is based on the Linux kernel. It's one of the widely used operating systems, especially in the server world and by developers. Its usage extends from hosting websites and applications to being the core operating system in smart devices like smartphones, tablets, and TVs.
Linux constitutes 4 basic components:
Kernel: This is the core of the Linux system. It's responsible for interacting with the hardware components and ensuring the operating system communicates with hardware devices.
Shell: A shell is an interface between the Linux user and the kernel. It's in the shell that commands are issued by the user and are thereafter executed by the operating system.
System libraries: These are special programs or functions which are responsible for implementing a majority of the functionalities of the operating system without relying on the kernel modules' code access rights.
System Utilities: System Utility programs are responsible to do specialized, individual level tasks.

6) What is the Linux Kernel?
A Linux kernel is the core of the Linux system. It interfaces the underlying hardware with the operating system

7) What is the difference between Linux and Unix?
Linux is a clone of the UNIX system from which Linux is derived from. While Linux is opensource and free to use, UNIX is a proprietary operating system.

8) What are inodes in Linux? How to find the inode associated with a file?
The inode (index node) is a data structure in a Unix-style file system that describes a file-system object such as a file or a directory. When a file is created, it is assigned both a name and an inode number, which is an integer that is unique within the filesystem.

9) How to check which Redhat version is installed on Server?
Use the command cat /etc/redhat-release , output of this command will tell you the redhat version.

10) How to install rpm packages in Redhat & CentOS linux?
rpm and yum command are used to install packages in redhat linux and CentOS.

11) How to check the ip address of LAN Card?
Using 'ifconfig' & 'ip address' command we can determine the ip address of LAN Card.

12) How to determine the hostname of a linux box?
On typing the hostname command on terminal we can determine the hostname of a linux server.

13) How To check the default gatway?
Using 'route -n' command we can determine the default gateway in linux.

14) Which Command is used to check the kernel Version?
uname –r

15) How to check the current runlevel of a linux box?
'who -r' and 'runlevel' , both of these command are used to find current run level.

16) What is Initrd?
Initrd stands for initial ram disk , which contains the temporary root filesystem and neccessary modules which helps in mounting the real root filesystem in read mode only.

17) What is Bootloader?
Bootloader is a program that boots the operating system and decides from which kernel OS will boot.

18) How to list hidden files from the command line?
'ls -a' <Folder_Name>

19) What is soft link?
Soft link is a method to create short cuts in linux. It is similar to windows short cut feature.

20) Can you explain the objectives of Red Hat Linux?
The users who know everything about Red Hat Linux can use the Red Hat Enterprise Linux for customization of the operating environment. Besides, it also helps in completing some basic command-line tasks as well as productivity roles related to the desktop.


21) Can you explain the functionality of a Puppet Server?
Yes. In general, this is an enterprise application and perfect for configuration management. A puppet server is for Unix like OS. Explaining in detail, this a completely open-source and fully automated program. Using this, one can send the configurations to puppet agents through codes. Some essential tasks such as updating user accounts, verifying permissions of the file, new software installation, and others and can be carried out using the puppet code.

22) What is the command to install Rpm packages?
To install Rpm packages in CentOS and Red Hat, you can use yum and rpm command lines.

23) Which command can be used to determine the Linux box's hostname?
The hostname command helps in determining the hostname of the server.

24) Explain in short about the storage cluster?
This is one of the most commonly asked Red Hat Linux System Administrator interview questions that you will face during your job interview. Talking about the cluster, here multiple computers combined together to carry out some tasks. Some major types of clusters are high performance, load balancing, high availability, and storage.
The storage cluster helps in providing the perfect view of the file system in the servers in the group. It dramatically improves the servers to write and read at the same time to a shared file system. Besides, storage simplifies the storage administration by effectively limiting the patching and application installation process.

25) Can you explain the difference between umask and ulimit?
In general, ulimit is a Linux built-in command which offers excellent control over available resources to start the process. The users, if want, can limit the range by customizing the limits.conf files. Besides, the users can update the system settings by editing the sysctl.conf file. Now talking about umask, it defines the use file creation mask. When the users create a directory and file, umask sets the permission for the directories and files.

26) While installing Apache, what is the web port used to serve web pages?
Well, most of the web servers operate on Port 80. So, while installing Apache, it automatically defaults to Port 80. However, users can use some alternative ports. But this will force them to type a port into a browser to get access to the website. You can also use Port 8080 for this.

27) Explain file permission in Linux?
In Linux, there are 3 main types of file permissions: read, write and execute. These permissions can be assigned to either a file or a directory recursively. Being a multi-user system, you can assign these permissions to the root user, groups or even to other users using the system.
Read: The read permission grants uses the ability to open and read a file.
Write: Write permission allows a user to open and modify or edit the file's contents and save the changes.
Execute: This allows a user to execute or run the file or a program or shell script which is executable.

28) How to create a blank file in linux from command line?
Using the command 'touch <file-name>'

29) What is run level 2?
Run level 2 is the multi-user mode without networking.

30) Why linux is called OpenSource?
Because one can customize the existing code and can redistribute it.

31) What is the default uid & gid of root user?
Default uid & gid of root user is 0.

32) How To change the password of user from the Command Line?
'passwd <User-Name>'

33) What is a Process?
Any program in execution is called a process.

34) What is name of first process in linux?
'init' is the first process in linux which is started by kernel and whose pid is 1.

35) Explain about rgmanager and CMA?
This is one of the most complex Red Hat Linux System Administrator interview questions. So, while answering it, remember to tell transparently. In the Red Hat cluster, Cman works as a cluster manager, especially a distributed cluster manager. It operates in a cluster node. Talking about its functions, it effectively tacks the cluster quorum by observing the cluster nodes. Cman is responsible for a quorum, voting, communication, and monitoring between clusters.
Coming to the rgmanager, it is a resource group manager. Rgmanager is responsible for collecting cluster resources defined as resource trees, resource groups, and services. This dramatically helps a Red Hat administrator to define, monitor, and configure the cluster services. When a node fails to work, it will locate that particular clustered service to other nodes without affecting the services.


36) Explain the runs levels and how to alter them?
In Linux, a run level is a stage of initialization that effectively defines what types of system services are functioning. They are generally defined by numbers. In general, there are a total of 7 run levels in the Linux system, and they serve a different purpose. They are:
Halt system (Sued to turn off the system)

Basis multi-user mode but there will be no NFS

Single users mode

Full multi-user mode (based on the text)

Multi-user mode (graphical UI)

Unused

Reboot system

37) Can you explain DAS?
This is one of the common Red Hat Linux System Administrator interview questions that every employer asks. However, the answer is quite simple. It is, generally, a block device physically connected to the host machine. It comes with a filesystem. Only certain servers can access the device. You can find such storage devices, near-dedicated resources, and server storage. The DAS is inexpensive and easy to use. It covers SATA and SCSI technologies.

38) What do you mean by LVM?
In Red Hat Linux, LVM refers to Logical Volume Mangere. It is the storage management solution that lets the Red Hat Linux System Administrators split the space of hard drive into PV- Physical Volumes. After that, PV is combined into VG- Volume Groups. The VG can be further divided into LV- Logical Volumes.


39) Elaborate the process for creating LVM?
When talking about Red Hat Linux System Administrator interview questions, we can't ignore this question. You need to elaborate it steps by steps. First, users need to create physical volumes. For this, they can use the command "pvcreate" (#pvcreate /dev/sda2). After establishing that, they need to add the physical volume to the volume group. Here "vgcreate" command can be used (#vgcreate VLG0 /dev/sda2). Now, from the volume group, create a logical volume. Use the "lvcreate" command (#lvcreate -L 1G -n LVM1 VLG0). In the last step, the users need to use the "mke2f" command to make a file system on Sda2 (#mke2fs -j /dev/VLG0/LVM1).

40) What do you mean by Crontab? Can you explain the fields of the Crontab?
In the Red Hat Linux system, the cron executes the commands at specific times and dates in Linux. So, this greatly helps in scheduling the activities and quite useful for recurring works. The Crontab helps in uninstalling and installing the tables used to drive the cron. Here are some command lines for Crontab.
Crontab -e Edit your crontab file.

Crontab -l Show your crontab file.

Crontab -r Remove your crontab file.
------------------------------------------------------------------------------------------------------------------