30 Hours
Online Instructor-led Training
USD 1399 (USD 2800)
Save 50% Offer ends on 31-Dec-2023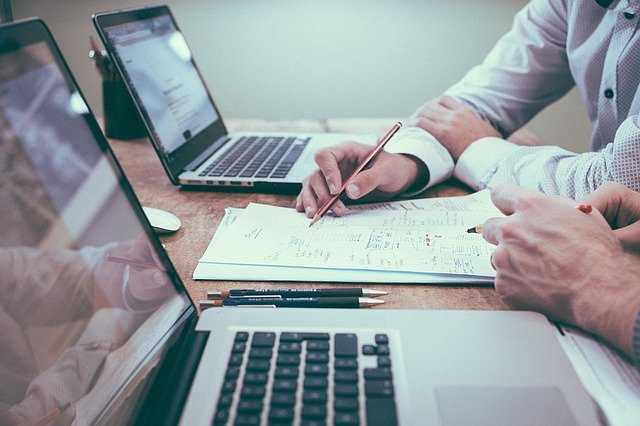 About this Course
This course enables participants to align Cisco architectures, Smart Solutions and services with a customer's strategic vision and technology needs. Participants will enhance their skills in executing a consultative, business-led sales approach. Activities train on how to use Cisco's Transformational Networking methodology in uncovering customer priorities, IT capability gaps and financial drivers for Cisco-related IT investments.
Participants build skills necessary to gain customer acceptance as trusted advisor. This drives higher Cisco / channel partner revenue, influence and customer loyalty. This training covers topics such as:Understanding a customer business strategy and priorities: Moving beyond IT to engaging with Line of Business stakeholders and building credibility;Identifying how Cisco architectures and solutions address customer IT capability gaps; Running a workshop aimed at gaining stakeholder agreement to a roadmap of IT projects; Effectively presenting to senior executives; Understanding financial concepts; creating inputs for a business case.
---------------------------------------------------------------------------
Course Description
Building Cisco Business and IT Roadmaps online course get started with IT technology, business and solution. Building Cisco Business and IT Roadmaps 2.0 online course intention is to provide a foundation to combine cisco architecture, smart solution and services serving technology needs.
Building Cisco Business and IT Roadmaps online course will allow the participants to understand the benefits of understanding the foundation of IT business and its gap.
Building Cisco Business and IT Roadmaps online course is ideally developed for business professionals who wants to become cisco business specialist.
In the Building Cisco Business and IT Roadmaps online training course, Uplatz provides an in-depth online training for the participants or learners to gain knowledge and able to understand and meet IT business needs. Uplatz provides appropriate teaching and expertise training to equip the participants for implementing the learnt concepts in an enterprise.
Building Cisco Business and IT Roadmaps online training course curriculum covers understand customer business strategy, cisco architecture and solutions.
With the help of Building Cisco Business and IT Roadmaps online course, the learners can discover:
Inhouse Terminology and concepts related to the Cisco Meraki product

Know about cisco architecture

Understand the finance concepts

Able to improve business
Uplatz provides an in-depth training to the learners to accelerate their knowledge and skill set required for a Cisco Business Specialist
---------------------------------------------------------------------------
Course Objective

After completing this course you should be able to:
Adopt a consultative, business led sales approach to customer engagements
Conduct a workshop to capture business strategies, objectives and requirements
Convey roadmap benefits; gain customer executive buy-in and commitment for action
Apply the Cisco Transformational Networking methodology; to create a technology and initiatives roadmap plus supporting deliverables, aligned to the customer's business priorities
Develop and position a business case for the roadmap to include Cisco Architectural propositions, Smart Solutions, Services and related offerings
---------------------------------------------------------------------------
Target Audience


Engineers and Architects involved in the planning of customer solutions.
---------------------------------------------------------------------------
Building Cisco Business and IT Roadmaps
Course Details & Curriculum
DAYS 1 and 2
Introduction
Learner Introductions
Business Transformation Roles
Enterprise Architecture
Architectural Differences
Architectural Framework
EA Methodologies
Architecture and Design
Architectural Lifecycle
Architectural Benefits
ITIL & TOGAF
TOGAF and Other Frameworks
Evolution of IT Service Management
Align with Business Strategy and Change
Engagement Models and Questions
Application and Relevance of TOGAF 9.1
Application and Relevance of ITIL 2011
A New Approach
Vision, Strategy and Execution
Business Focused Engagements
Features, Advantages, Benefits and Business Relevance
Story Board Methodology
Exploring Business Relevance
Business Personas
Customer Conversation Framework
Background
Customer Conversation Framework
Three Questions
Smart Solutions
Business Transformation and IT Enabled Change
Evolving Landscape
Drivers for Business Leaders
Practical Steps and Frameworks
Example Questions
Architectural Plays
Enterprise Objectives
Business Value
The Pace of Technology Change
Business Relevance
Cisco Architectural Plays
Personal Story
The purpose of a personal story
Developing a personal story
Case study personal story
Competitor Landscape and Differentiation
Gartner Magic Quadrants
Differentiation
Business Finance Module
The CFO as a Stakeholder
Financial Concepts and Models
Total Cost of Ownership
Pricing Approaches
DAY 3
Business Consulting Roles and Styles
Consulting Skills and Competencies
Consultant Roles
Business Consulting Skills
The 5 Phase Process
Phase 1: Engage
Client Meetings
Stakeholder Mapping, Analysis and Management
Establishing Rapport
Keys to Building Rapport
Personality Types
Color Insights
Listening
Listening as a skill
Becoming an Active Listener
Listening in a meeting (Exercise)
Pick a square
Business Consulting Process – Phase 2: Gather and Analyse
Running a workshop
Essential Workshop Ingredients
Workshop Template
Case Study Exercise
Business Consulting Process – Phase 3: Build and Validate
Gap Analysis
SWOT Analysis
Question types
Objection Handling/Avoidance
Understanding Change Management
Presenting the Findings
Architecture Vision and Business Consulting Final
DAYS 4 and 5
Transformative Architecture Engagement Methodology: Part 1
Roadmapping – Aligning Business & IT
TN – What, How , Why
TN – Roles and Resources
Customer Network Architecture – Vision Workshop
Delivering a Successful Customer Workshop
Agile Architectural Networks
Customer Interactive Interaction
Building the Architectural Relevance
Workshop Exercise 1
Review
Transformative Architecture Engagement Methodology – Part 2
Network Discovery
Current State Assessment
Creating the Unique Architectural Roadmap

TN & TOGAF
Workshop Exercise 2 - UA

Call to Action
---------------------------------------------------------------------------
Career Path
Building Cisco Business and IT Roadmaps online certification course with the help of expert professionals training is recognized across the globe. Because of the increased adoption of the Cisco business and administration concepts in various companies the participants are able to find the job opportunity easily. The leading companies hire cisco business specialist considering their skill of mastering system meraki product administration concepts. Building Cisco Business and IT Roadmaps online certification course is known for their knowledge in managing cisco enterprise system. After pursuing Building Cisco Business and IT Roadmaps online certification course the participants can become as a IT business specialist, business associate, cisco architecture analyst, system administrator and can pursue a wide range of career paths.
---------------------------------------------------------------------------