30 Hours
Online Instructor-led Training
USD 1399 (USD 2800)
Save 50% Offer ends on 31-Dec-2023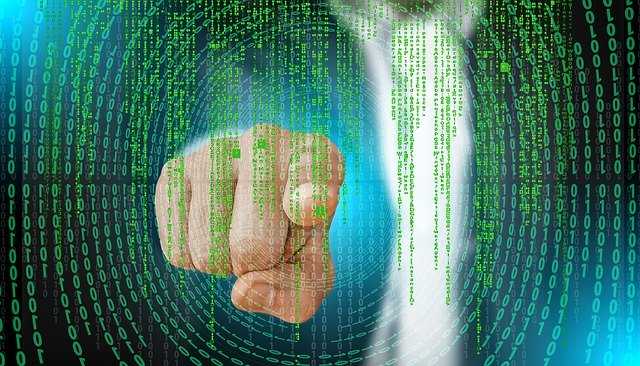 About this Course
Mastering Information Security and Data Privacy Risk
Helping those with risk ownership, to successfully navigate the complexities of the risk and regulatory environment (Cyber Security & GDPR)
FourthLine's 'Explaining Information Security and Data Privacy' course provides vital employee training on the essential principles, policies and practices that individuals and organisations should use to protect and handle personal and (proprietary) confidential data. The interactive course will provide attendees with the necessary knowledge and skills to minimise the potential impact to an organisation through a breach of security and potentially the privacy of employees, customers and suppliers.
The risks associated with Information Security and Data Privacy can have hugely damaging consequences, and training of employees and the strengthening of controls should be your strongest line of defence. This course will provide you and your employees with the insights and tools needed to identify risks and minimise the threats that can arise from poor information risk management.
---------------------------------------------------------------
Benefits of attending:
Gain a thorough understanding of Information Security & Data Privacy in two days
Come away with real life examples and easy to use tools that you can implement within your own organisation
Take advantage of a practical hands-on course designed to provide you with the knowledge and skills to carry out essential Information Security and Data Privacy tasks.
Learn within an immersive and engaging setting that provides you with the opportunity to demystify Security & Privacy risks and make sense of the risks facing your firm through practical sessions, relatable theory and real-life examples.
Network with like-minded professionals who are facing similar challenges.
Relax in the evening with our fun quiz
---------------------------------------------------------------
Target Audience


Any Information Security and Data Privacy practitioner including:

CISO / CIO
Heads of Information Security, Heads of IT Security, Heads of Cyber Security, Heads of Treat Intelligence, Heads of Information Vulnerability
Information Risk
Senior Information Risk Managers
Information Security Managers
Information Security Analysts
CPO (Chief Privacy Officer)
DPOs / CROs, CCOs
General Counsel
Data Protection Officers
Chief Risk Officers
Chief Compliance Officers
Chief Information Security Officers
Senior Privacy Managers / Senior Privacy Officers / Senior Data Privacy Managers
Data Protection Managers
Data Protection Analysts
Data Analysts / Privacy Analysts / Data Privacy Analysts / Information Governance Analysts / Data Governance Analysts
---------------------------------------------------------------
Choose this course when:
Looking to gain an understanding of Information Security & Privacy risks across your organisation and function.
Wanting to learn how to execute a risk assessment within your department/function and how to apply effective risk controls.
Needing to demonstrate compliance with Information Security & Privacy standards & regulations.
Looking to implement best practice assurance.
---------------------------------------------------------------
Mastering Information Security and Data Privacy Risk
Course Details & Curriculum
Learning outcomes:
Gain an understanding of the history of data privacy regulatory development.
Demystify Information Security and Data Privacy concepts
Understand the risks that your organisation faces from an Information Security and Data Privacy perspective.
Learn how to carry out Information Security risk assessments and define risk appetite
Understand where accountability sits and how to demonstrate compliance.
Increase your security awareness and identify what needs to be improved to enhance the Information Security and Privacy culture of your organisation
---------------------------------------------------------------
---------------------------------------------------------------