30 Hours
Online Instructor-led Training
GBP 2000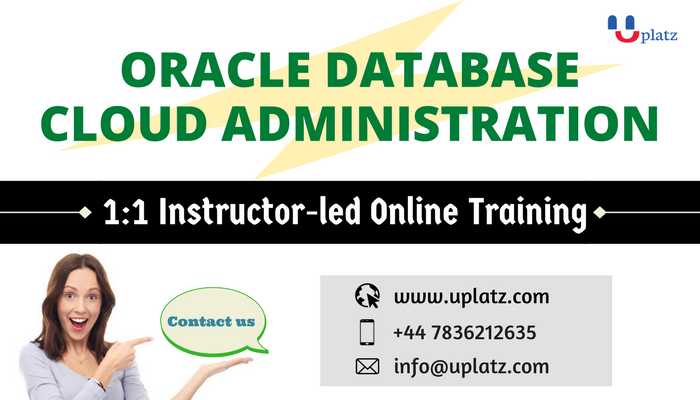 About this Course
Welcome to Uplatz, the biggest IT & SAP training provider in Europe!
Uplatz is well known for providing instructor-led training and video-based courses on SAP, Oracle, Salesforce, AWS, Big Data, Machine Learning, Python, R, SQL, Google & Microsoft Technologies, and Digital Marketing.
SAP and AWS training courses are currently the most sought-after courses globally.
An SAP consultant on an average earns a package of $80,000 ($100,000) per annum based on the skills and experience.
To learn this course -
1) Pay the course fees directly through secured payment gateway by clicking "Pay Now" and relax. After this Uplatz team will take over and get the course conducted for you.
2) If you are based in UK or India, you can directly pay to our respective bank accounts. To do this, you just need to send an email to info@uplatz.com and the Uplatz team will respond back with the details.
For any questions, queries, or payment related issues, simply contact us at -
Call: +44 7836 212635
WhatsApp: +44 7836 212635
Email: info@uplatz.com
https://training.uplatz.com
Oracle Database Cloud Administration
Course Details & Curriculum
Introduction to Cloud Computing and Cloud Deployment Models
Define Cloud computing and its essential characteristics
Determine if cloud Computing will benefit an organization
Describe Oracle's Cloud offerings
Explain the Cloud management lifecycle
Describe various Cloud service models
Describe various Cloud deployment models
Describe the factors that determine the Cloud type that will meet an organization's needs
Describe considerations for adopting a Cloud model
Cloud for Self-Service Users
Describe Cloud anatomy
Describe the capalibilites and attributes of a Cloud Control 12c self-service user
Describe actions that self service users can take in Cloud Control 12c
Describe what happens when a self service user requests a resource in the cloud
Common Building Blocks
Describe the setup tasks that are common to IaaS and PaaS
Create Cloud administrators
Create Cloud self service users
Set up the software library
Configure Self Update
Customize the Self Service Portal login page
Configure Chargeback
Implementing IaaS Cloud
Describe the relationship between IaaS and OVM Manager
Describe the background activities when an IaaS Self Service User requests a server
Describe the building blocks of IaaS using OVM
Register OVM Manager
Discover OVM servers
Set up OVM Storage Pools and an OVM Storage Repository
Configure OVM networks
Create OVM Server Pools
Create OVM Zones
Setting Up the IaaS Self Service Portal
Set up the IaaS self service portal
Define machine sizes
Configure request settings
Assign quotas against roles
Publish software components
PaaS Fundamentals
Describe PaaS implementation in EMCC12c
Describe the topology of PaaS Infrastructure Zones
Describe the relationship between PaaS Pools and Oracle Homes
Describe the importance of privilege delegation and named credentials to the PaaS Cloud
Provision credentials
Implementing DBaaS
Set up the DBaaS infrastructure
Provision Oracle database homes
Explain how DBaaS Pools use Oracle database homes
Create DBaaS pools
Setting Up the DBaaS Self Service Portal
Set up the DBaaS Self Service Portal
Configure request settings
Assigning Quotas to Roles
Create database Deployment Procedures
Publishing database Deployment Procedures
Chargeback
Describe the entities for which Chargeback may be done
Define Cost Calculations with Charge Plans
Assign charges to cost centers
Assign cost centers to IaaS and DBaaS targets
Report on usage of Enterprise Manager Cloud Control 12c Clouds
Consolidation Planner
Describe how Consolidation Planner fits into the IT Infrastrcuture Lifestyle
Describe how Consolidation Planner can assist in assessing IT Infrastructure Usage
Describe the use of Consolidation Planner scenarios
View Consolidation Scenario Results
FAQ
Will this course help me clear the certification exam?
+
Which is better - Self-paced training or Instructor-led training?
+
What if I miss a class?
+
How will I execute the practical?
+
Is the course material accessible after completion of the course?
+
Is there any offer/discount that I can avail?
+
Will I get a refund if I cancel my enrollment?
+
What if I have queries after completion of the course?
+