30 Hours
Online Instructor-led Training
USD 1399 (USD 2800)
Save 50% Offer ends on 31-Dec-2023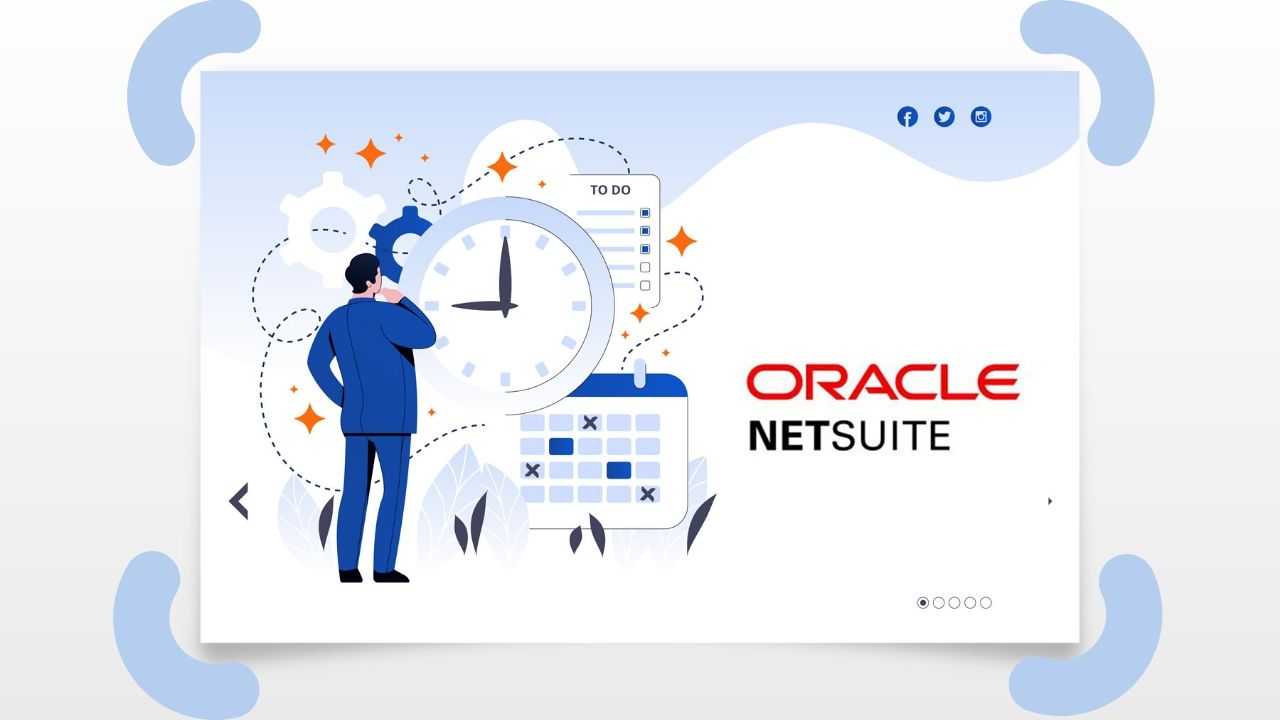 About this Course
Oracle NetSuite is a Cloud-Computing platform for the Enterprise Resource Planning (ERP) used by the organizations to keep track of their inventory, financial assistance, Customer Relationship Management (CRM) systems and a host of other features. Some of Oracle NetSuite key features include (i) It supports all devices and enables the user to make smart and quick decisions (ii) It has a built-in intelligence dashboard which enables organizations transparency across all its platforms (iii) It has integration capabilities which supports processes like finance, production, warehouse etc. (iv) It offers flexibility to customize the functions as per the business needs and (v) It has a modular structure.

Oracle NetSuite is one of the best cloud-based management software for enterprises which automates and provides multiple business processes. Using NetSuite helps companies in reducing their IT costing, global access to the business, get a single platform for multiple services and an easy to customizable cloud-based software platform.

This course in Oracle NetSuite from Uplatz will help learners to learn and understand the importance of cloud-based applications in business organizations and how one can master himself in learning the various processes and activities involved in a company using effective software application like Oracle NetSuite.
Oracle NetSuite
Course Details & Curriculum
Setting Up and Configuring
NetSuite OpenAir Essentials
NetSuite Audit & Controls (GRC)
Managing and Maintaining
NetSuite: Administrator Fundamentals
Accounting and Finance
NetSuite: Financial Management
Advanced Revenue Management Essentials
NetSuite Planning and Budgeting Essentials
Using Accounts Payable (AP)
Using Accounts Receivable (AR)
Using General Ledger (GL)
Managing Items and Inventory
Inventory Item Costing
Marketing and Sales Automation
SalesForce Automation: Fundamentals
Marketing Automation Workshop
Using Customer Relationship Management (CRM)
Analyzing Data and Running Reports
NetSuite OpenAir Reporting
SuiteAnalytics: Reports and Searches
SuiteAnalytics: Financial Reports and Searches
SuiteAnalytics: Advanced Searches
SuiteAnalytics Workbook: Datasets and Visualizations
Managing Commerce
Site Builder: Fundamentals
SuiteCommerce: Theme and Extension Development
SuiteCommerce: Web Store Administration
SuiteCommerce InStore: Fundamentals
Industry Specific
ERP: Fundamentals
Wholesale/Distribution: Fundamentals
Software: Fundamentals
Retail: Fundamentals
Nonprofit: Fundamentals
Manufacturing: Fundamentals
SuiteBilling: Fundamentals
SuitePeople: Fundamentals
WMS: Fundamentals
SRP: Configuring NetSuite for Your Business
Automating Business Processes and Customizing
Advanced PDF/HTML Templates: Customizing Printouts and Emails
SuiteCloud Development Framework: Building and Deploying Customizations
SuiteCloud: Exploring the NetSuite Platform
SuiteFlow: Workflow Fundamentals
SuiteFlow: Advanced Workflows
SuiteScript 2.0: Custom User Interface Development
SuiteScript 2.0: Extend NetSuite with JavaScript
SuiteScript 2.0 for Experienced SuiteScript Developers
SuiteScript 1.0: Extend NetSuite with JavaScript