40 Hours
Online Instructor-led Training
USD 1399 (USD 2800)
Save 50% Offer ends on 31-Dec-2023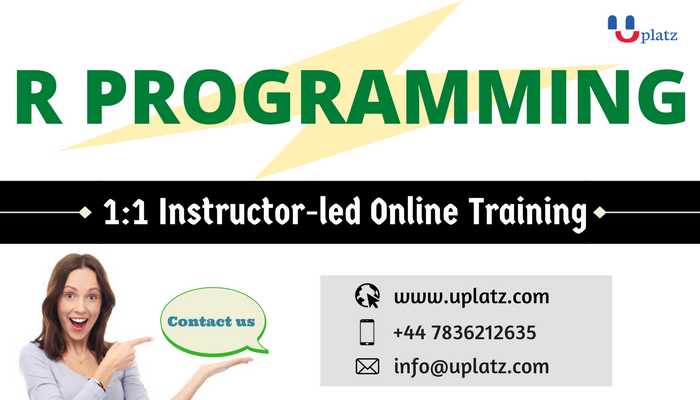 About this Course
Welcome to Uplatz, the biggest IT & SAP training provider in Europe!
Uplatz is well known for providing instructor-led training and video-based courses on SAP, Oracle, Salesforce, AWS, Big Data, Machine Learning, Python, R, SQL, Google & Microsoft Technologies, and Digital Marketing.
SAP and AWS training courses are currently the most sought-after courses globally.
An SAP consultant on an average earns a package of $80,000 ($100,000) per annum based on the skills and experience.
To learn this course -
1) Pay the course fees directly through secured payment gateway by clicking "Pay Now" and relax. After this Uplatz team will take over and get the course conducted for you.
2) If you are based in UK or India, you can directly pay to our respective bank accounts. To do this, you just need to send an email to info@uplatz.com and the Uplatz team will respond back with the details.
For any questions, queries, or payment related issues, simply contact us at -
Call: +44 7836 212635
WhatsApp: +44 7836 212635
Email: info@uplatz.com
https://training.uplatz.com
R Programming
Course Details & Curriculum
R is a programming language and software environment for statistical analysis, graphics representation and reporting. R was created by Ross Ihaka and Robert Gentleman at the University of Auckland, New Zealand, and is currently developed by the R Development Core Team.
R is freely available under the GNU General Public License, and pre-compiled binary versions are provided for various operating systems like Linux, Windows and Mac.
R is a powerful language for data analysis, data visualization, machine learning, statistics. Originally developed for statistical programming, it is now one of the most popular languages in data science. In this course, you'll be learning about the basics of R, and you'll end with the confidence to start writing your own R scripts. But this isn't your typical textbook introduction to R. You're not just learning about R fundamentals, you'll be using R to solve problems related to movies data. Using a concrete example makes the learning painless. You will learn about the fundamentals of R syntax, including assigning variables and doing simple operations with one of R's most important data structures -- vectors! From vectors, you'll then learn about lists, matrix, arrays and data frames. Then you'll jump into conditional statements, functions, classes and debugging. Once you've covered the basics - you'll learn about reading and writing data in R, whether it's a table format (CSV, Excel) or a text file (.txt). Finally, you'll end with some important functions for character strings and dates in R.


COURSE SYLLABUS
Module 1 - R basics
Math, Variables, and Strings
Vectors and Factors
Vector operations
Module 2 - Data structures in R
Arrays & Matrices
Lists
Dataframes
Module 3 - R programming fundamentals
Conditions and loops
Functions in R
Objects and Classes
Debugging
Module 4 - Working with data in R
Reading CSV and Excel Files
Reading text files
Writing and saving data objects to file in R
Module 5 - Strings and Dates in R
String operations in R
Regular Expressions
Dates in R
FAQ
Will this course help me clear the certification exam?
+
Which is better - Self-paced training or Instructor-led training?
+
What if I miss a class?
+
How will I execute the practical?
+
Is the course material accessible after completion of the course?
+
Is there any offer/discount that I can avail?
+
Will I get a refund if I cancel my enrollment?
+
What if I have queries after completion of the course?
+