30 Hours
Online Instructor-led Training
USD 1399 (USD 2800)
Save 50% Offer ends on 31-Dec-2023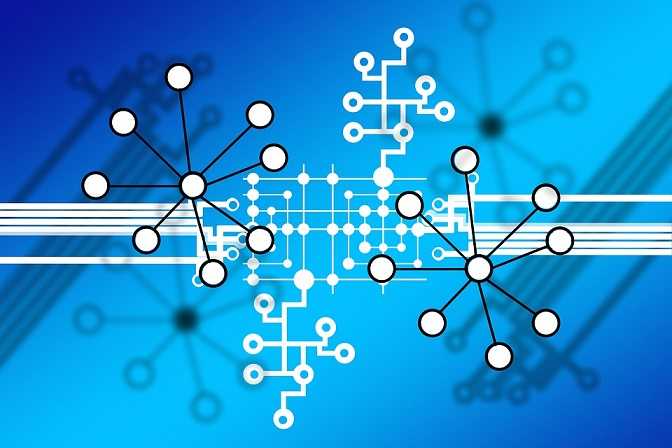 About this Course
SAP MDM TRAINING APPLICATION ARCHITECTURE Course Content
SAP MDM TRAINING APPLICATION ARCHITECTURE
Course Details & Curriculum
SAP MDM TRAINING APPLICATION ARCHITECTURE
What are Server Operations and Data Base configurations
What is Repository Structure:
What is MDM CONSOLE
What is Creating Table and Repository
What is Starting n Stopping of Server?
CREATING TABLE
What is Modifying and Creating Fields, Tables
What is Field and Table properties
Definition of tables
What are special tables & Admin Tables?
MDM DATA MANAGER
Admin: Creating Users, monitoring, Roles, Ports, remote system, etc.
What is Insert in Curb Operations
What is Update in Curb Operations,
What is Delete and modify multiple records in Curb Operations
Types of models Record, Hierarchy, taxonomy, matching
Types of Searches Drill, Free form, local etc
MDM AUTOMATIC PROCESS
What are Ports & Remote systems?
What is Syndication and Import Server?
We explain Other MDM tools
What is Publisher, Image Manager, and Language Selector
Validations
CREATING MAPS
MDM Syndicator
Creating destination fields
Learn Creating Maps,
What is Map properties,
What is Destination field properties
Destination preview
And all others options
ASSIGNMENTS
What is Workflows
What is Matching
What is Relationships
What is Hierarchies
What is Security of records
And all operations
Prerequisites:
Knowledge of Web service technologies (WSDL, SOAP, and UDDI)

Knowledge of XML technologies (XML, XSD, XPATH)
· The SAP Material management module covers the entire tasks within the supply chain that includes the consumption-based planning, vendor evaluation, invoice verification and planning. It also includes the warehouse and inventory management for managing stock until the usage commands the cycle should begin again.
· It can be divided into 5 major components which are given as follows:
· 1.Materials management,
· 2.Plant maintenance,
· 3.Quality management,
· 4.Production planning and control
· 5.Project management system.
· Plant Maintenance Methods
Benchmarking in Plant Maintenance based on key performance
Modern Plant Maintenace management
Traditional forms of Organization in Plant Maintenance
Planning in Plant Maintenace
· BP: Breakdown Maintenance and Corrective Maintenance
Tasks of the Controller
Tasks of the PM Technician
Tasks of the PM Planner
· Integrative Aspects
General
Integration of Investment Management
Integration of Controlling
Integration of Asset Accounting
Integration of Human Resources
Integration of MM
Integration Production Planning
Integration of Quality Management
Integration of Project Systems
· Getting Started with Release 4.6
Support Line Feedback as in interface to SAP
PM Documentation in the SAP Library
The PM menu with easy access
The business workplace
· BP: Planned Maintenance
Tasks of the PM Planner
Tasks of the Controller
Tasks of the PM Technician
Interfaces to Non-SAP Systems
Interfaces to CAD systems
Interface to process control systems and building control systems
· Objects in R/3 PM
PM Work Centers
Maintenance Task lists and maintenance plans
Maintenance Notifications
Maintenance Orders
Managing Technical Objects
Functional Locations and equipment
Using other Logistics master data in PM
Measuring points and counters
· Overview of ERPAbout SAPSAP Hierarchy StructureMaster Data
Work Center
Production Version
Material Master
Bill of Material - BOM
Routing - Different types of Routing
· Master Planning (SAP)
Planning Strategies (SAP)
Creation of PIR (Planned independent requirements)
Demand Planning (SAP)
· Sales and Operational Planning – SOP
Product Group Aggregation and Desegregation
Creation of Plan and version management
Transfer of Plan to Demand Management
Standard Planning (with standard so76 info structure)
Planning with the Product Groups
Planning with the Materials
· Batch Management
Batch Status in PP (SAP)
Characteristics and class
SLED In Batch in PP
Manual And Automatic Batch Display In PP
Production orders creation using Batch
Condition Tables
Access Sequence
Strategy Types
(SAP) PP Batch Search Procedure
· Planning Material Requirement
MRP Run In Background for all network Plants
Processing Planned orders
Planned orders conversion
Production Orders from planned orders
Production order creation
Production order confirmation
Master Data requirements in MRP
Carrying MRP Procedure MRP, MPS, CBP
Difference between MRP Vs MPS
Control indicators Processing like NETCH, NETPL, NEUPL
Evaluation of planning results and planning table
Master Production Scheduling planning run (MPS RUN)
Variant Configuration in PPVariant Configuration in BOM

Maintain Dependency
Configurable Profile for Material
Characteristics
Class
Classification
Classification settings in material master
Certification
SAP MDM TRAINING APPLICATION ARCHITECTURECOURSE CERTIFICATE