40 Hours
Online Instructor-led Training
USD 1399 (USD 2800)
Save 50% Offer ends on 31-Dec-2023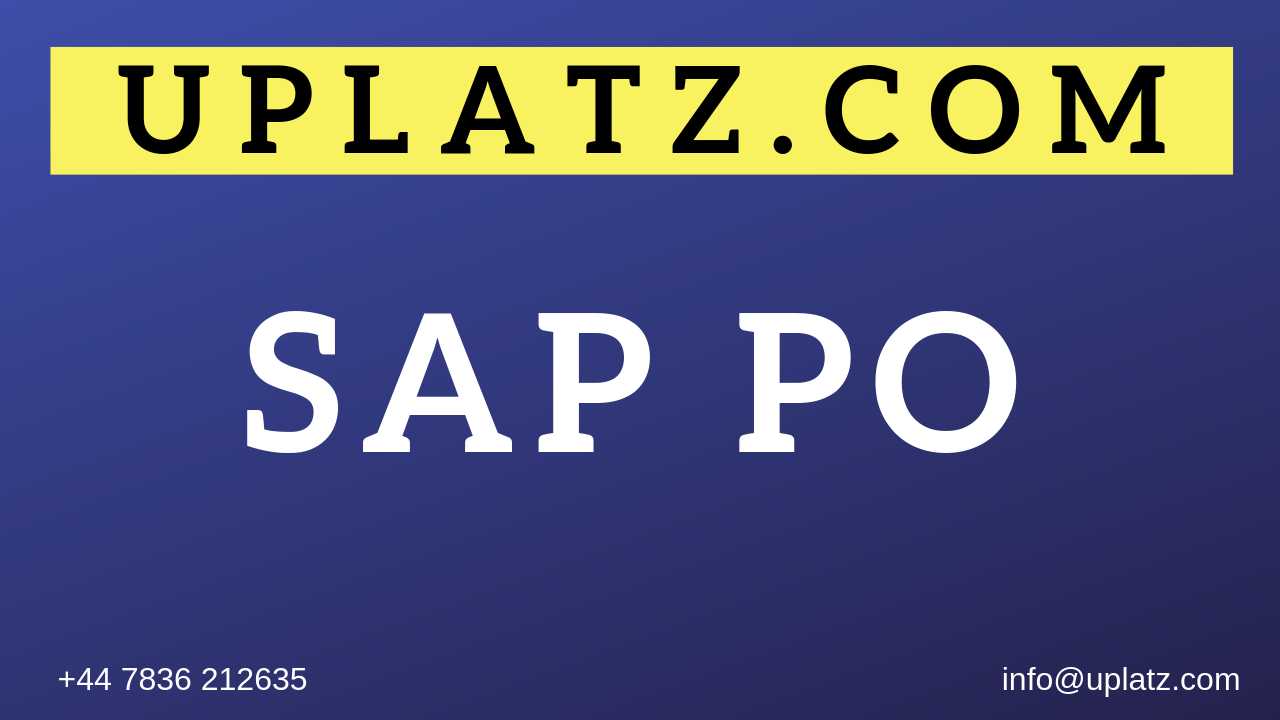 About this Course
SAP PI (Process Integration) is an important component of the SAP NetWeaver platform and is used as a middleware to allow seamless integration between SAP and non-SAP applications in a company or with systems outside the company. Thus PI facilitates the exchange of information within company's internal systems or with external parties.
SAP PI is also called SAP NetWeaver Exchange Infrastructure XI in NetWeaver 7.0 ehp2 and older versions.
SAP PI/XI enables cross system communication and integration allowing you to connect SAP and non-SAP applications/systems based on different programming languages like Java, ABAP, etc. It basically provides an open source environment that is necessary in complex system landscape for the integration of systems as well as for communication. In summary, SAP PI is an integration platform which provides seamless integration between SAP and non-SAP applications within the organization A2A (Application to Application) or even outside the organization B2B (Business to Business).
Consider SAP PI as a central instance or middleware that interconnects different systems. This middleware can be referred as SAP PI runtime engine and this communication is called mediated communication. When you compare this communication with a point to point scenario, it is easy to manage the systems and connections. In addition to all this, information related to integration is available at one central point. The message exchange between the different systems using SAP PI contains business data. The communication message protocol is based on W3C standard SOAP messages.
In an organization, SAP ERP doesn't contain a single system but consists of a number of integrated systems like SAP CRM, FICO, EWM, etc. SAP PI provides a platform as single point of integration for all systems without touching complex legacy system for all data and information exchange.
SAP PO (Process Orchestration) is a tool to automate and optimize business processes. It combines features of SAP Business Process Management (BPM), SAP Process Integration(PI) and SAP Business Rules Management(BRM). In other words, SAP PO is more advanced version of SAP PI and has all the tools required to integrate applications.
Following are the key capabilities provided by SAP Process Integration −
Connectivity
Using SAP PI, you can connect different applications and systems that have different technical ways of communication. SAP PI provides you with a variety of adapters that allow you to connect applications based on different protocols like HTTPS or Remote Function Call (RFC).
Routing
Routing defines the rules for flow of messages between different systems at runtime.
Mapping
There is a possibility that the structure of data exchange between two components differs from each other. In such cases Mapping provides a mechanism to ensure seamless integration of varied structures.

This SAP PI training by Uplatz covers all topics of SAP PI module comprehensively with focus on live examples and demonstrations. After completion of SAP PI course you can apply for SAP PI certification as well as explore premium job opportunities in this area.

------------------------------------------------------------------------------------------------------
SAP PO Training
Course Details & Curriculum
Ø SAP NetWeaver Process Integration (PI) Architecture
Ø The System Landscape Directory
Ø Interface Objects in the Enterprise Service Repository (ESR)
Ø Maintain Mapping Objects in the ESR
Ø Configure Integration Directory (ID) Communication Objects
Ø Configure Integration Directory (ID) Objects for ABAP Processing
Ø Configure Integration Directory (ID) Objects for Java Processing
Ø Operations of SAP NetWeaver PI
Ø Connectivity Options for SAP NetWeaver PI
Ø HTTP Connectivity Options
Ø File Adapter Configuration
Ø Idoc Connectivity Options
Ø Configure SAP BAPI Connectivity
Ø ccBPM Integration Processes
Ø Overview of mapping techniques
Ø Standard functions in message mapping
Ø User-defined functions in message mapping
Ø Complex mapping tasks using message mapping
Ø Value mapping technologies in message mapping
Ø Additional techniques in message mapping
Ø Integrating Java, and XSLT mapping

------------------------------------------------------------------------------------------------------

Job Prospects
The average salary ranges from approx. £30,894 per year for SAP PI Consultant to £111,690 per year for SAP PI Lead/Manager.
There are currently 5,000+ open SAP PI jobs in UK ranging from PI end-users to consultants to managers.
For more details, please visit Uplatz Resourcing
------------------------------------------------------------------------------------------------------
FAQ
Will this course help me clear the certification exam?
+
Why is SAP PI needed in an organization?
+
Which is better - Self-paced training or Instructor-led training?
+
What if I miss a class?
+
How will I execute the practical?
+
Is the course material accessible after completion of the course?
+
Is there any offer/discount that I can avail?
+
Will I get a refund if I cancel my enrollment?
+
What if I have queries after completion of the course?
+