BUY THIS COURSE (USD 17 USD 41)
Cybersecurity in a nutshell
Learn essentials of cyber security and build your skills to better protect your digital information from security threats. Become Cybersecurity expert
( add to cart )
Save 59% Offer ends on 31-Dec-2023
Preview Cybersecurity in a nutshell course
Price Match Guarantee
Full Lifetime Access
Access on any Device
Technical Support
Secure Checkout
&nbsp Course Completion Certificate
New & hot
Job-oriented
Great Value
Google Drive access
Students also bought -
55 Hours
USD 17
462 Learners
100 Hours
USD 45
1240 Learners
1000 Hours
USD 55
5214 Learners
Completed the course? Request here for Certificate.
ALL COURSES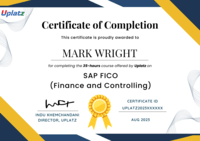 Cybersecurity is the practice of protecting critical systems and sensitive information from digital attacks. Also known as information technology (IT) security, cybersecurity measures are designed to combat threats against networked systems and applications, whether those threats originate from inside or outside of an organization.
Implementing effective cybersecurity measures is particularly challenging today because there are more devices than people, and attackers are becoming more innovative.
A successful cybersecurity approach has multiple layers of protection spread across the computers, networks, programs, or data that one intends to keep safe. In an organisation, the people, processes, and technology must all complement one another to create an effective defence from cyber attacks. A unified threat management system can automate integrations across select Cisco Security products and accelerate key security operations functions: detection, investigation, and remediation.
Cyber security is essentially the application of technologies, processes, and controls to protect systems, networks, programs, devices and data from cyber attacks.
It aims to reduce the risk of cyber attacks and protect against the unauthorised exploitation of systems, networks, and technologies.
Why is cyber security important?


1) The costs of cyber security breaches are rising.
Privacy laws such as the GDPR (General Data Protection Regulation) and DPA (Data Protection Act) 2018 can mean significant fines for organisations that suffer cyber security breaches. There are also non-financial costs to be considered, like reputational damage.
2) Cyber attacks are increasingly sophisticated.
Cyber attacks continue to grow in sophistication, with attackers using an ever-expanding variety of tactics. These include social engineering, malware and ransomware.
3) Cyber security is a critical, board-level issue.
New regulations and reporting requirements make cyber security risk oversight a challenge. The board needs assurance from management that its cyber risk strategies will reduce the risk of attacks and limit financial and operational impacts.
4) Cyber crime is a big problem.
According to The hidden costs of cybercrime, a 2020 study carried out by McAfee and the CSIS (Centre for Strategic and International Studies), based on data collected by Vanson Bourne, the world economy loses more than $1 trillion (approximately £750 billion) each year. Political, ethical, and social incentives can also drive attackers.


Uplatz provides this Cybersecurity course that explains in brief about the world of Cybersecurity. The Cybersecurity course will help you understand the key fundamentals of IT security and the best practices.
Course/Topic 1 - Coming Soon
The videos for this course are being recorded freshly and should be available in a few days. Please contact info@uplatz.com to know the exact date of the release of this course.
1. What is Cryptography?
Cryptography is the practice and study of techniques for securing information and communication mainly to protect the data from third parties that the data is not intended for.
2. What is the difference between IDS and IPS?
IDS is Intrusion Detection System and it only detects intrusions and the administrator has to take care of preventing the intrusion. Whereas, in IPS i.e., Intrusion Prevention System, the system detects the intrusion and also takes actions to prevent the intrusion
3. What is traceroute? Why is it used?
Traceroute is a tool that shows the path of a packet. It lists all the points (mainly routers) that the packet passes through. This is used mostly when the packet is not reaching its destination. Traceroute is used to check where the connection stops or breaks to identify the point of failure.
4. What is a Botnet?
A Botnet is a number of devices connected to the internet where each device has one or more bots running on it. The bots on the devices and malicious scripts used to hack a victim. Botnets can be used to steal data, send spams and execute a DDOS attack.
5. What is a firewall?
A firewall is a system that monitors incoming and outgoing traffic on the network. It analyses all the activities carried out by users on the network and matches it with predefined policies. If there are any violations or deviations from the set policies, the traffic is blocked. It is highly helpful against common cybersecurity threats such as trojans, viruses, malware, etc.
6. What is a VPN?
VPN stands for Virtual Private Network. It is used for data protection against spoofing, censorship, and interference from higher authorities.
7. What are DDoS attacks?
DDoS is an abbreviation for Distributed Denial of Service. It makes servers unavailable when they are occupied and cannot be handled.
A DDoS attack attempts to disrupt normal traffic of the target server or network by overloading it with Internet traffic.
DDoS attacks can be further classified into flooding attacks and crash attacks.
8. What do you understand by phishing?
Phishing is a type of attack which is often used to steal private data and credentials.
It uses fraudulent emails or messages which lead unsuspecting people to click on malicious URLs and fake websites in disguise.
Phishing can have dangerous results like malware being installed on a system, ransomware attacks, stealing money, exposing sensitive information, identity theft, etc.
9. How does the ransomware function?
Ransomware is used to launch malicious attacks on systems, hold them "hostage" and extort money and/or information.
It encrypts the target system's data, making it inaccessible or corrupt.
Attackers can then demand a ransom amount from the victim in exchange for the decryption key for the unreadable data and restoring access.
10. Define Botnet. Is It Crucial in Cybersecurity?
A botnet is a sophisticated, centrally coordinated malware-infected network controlled by a remote attacker. Each controlled device within this network is considered a bot. Large-scale botnets can consist of millions of bots, enabling cybercriminals to launch massive attacks. Botnets are capable of executing distributed denial-of-service attacks (DDoS attacks), brute force attacks, and more. The term "botnet" is shorthand for "robot network." Because botnets can cause extensive damage, combating these types of attacks is crucial in the field of cybersecurity
11. What Is SSL Encryption?
SSL (Secure Sockets Layer) encryption serves to create a secure internet connection. SSL encryption protects client-client, server-server, and client-server connections, circumventing unauthorized parties from monitoring or tampering with data transmitted online. An updated protocol called TLS (Transport Layer Security) encryption has replaced SSL encryption as the standard security certificate.
12. What Is Forward Secrecy?
Forward secrecy is a feature of certain key agreement protocols that generates a unique session key for each transaction. Thanks to forward secrecy, an intruder cannot access data from more than one communication between a client and a server—even if the security of one communication is compromised.
13. What Are Spyware Attacks?
Spyware is a kind of malware that is covertly installed on a targeted device to collect private data. Spyware can infiltrate a device when a user visits a malicious website, opens an infected file attachment, or installs a program or application containing spyware. Once installed, the spyware monitors activity and captures sensitive data, later relaying this information back to third-party entities.
14. What is the main objective of cyber security?
Ans
Cybersecurity aims to protect the computers, networks, and software programs from such cyber attacks. Most of these digital attacks are aimed at accessing, altering, or deleting sensitive information; extorting money from victims; or interrupting normal business operations
15. Where is cyber security used?
Ans
Cybersecurity is the protection of internet-connected systems such as hardware, software and data from cyberthreats. The practice is used by individuals and enterprises to protect against unauthorized access to data centers and other computerized systems.
16. What are the 7 types of cyber security?
Ans
Malware. Malware is malicious software such as spyware, ransomware, viruses and worms.
Emotet.
Denial of Service.
Man in the Middle.
Phishing.
SQL Injection.
Password Attacks.
17. What are the 3 elements of good cyber security?
Ans
The CIA triad refers to an information security model made up of the three main components: confidentiality, integrity and availability.
18. What are the 5 best methods used for cyber security?
Ans
Keep Your Software Up to Date.
Use Anti-Virus Protection & Firewall.
Use Strong Passwords & Use a Password Management Tool.
Use Two-Factor or Multi-Factor Authentication.
Learn about Phishing Scams – be very suspicious of emails, phone calls, and flyers.
Q1. What are the payment options? A1. We have multiple payment options: 1) Book your course on our webiste by clicking on Buy this course button on top right of this course page 2) Pay via Invoice using any credit or debit card 3) Pay to our UK or India bank account 4) If your HR or employer is making the payment, then we can send them an invoice to pay. Q2. Will I get certificate? A2. Yes, you will receive course completion certificate from Uplatz confirming that you have completed this course with Uplatz. Once you complete your learning please submit this for to request for your certificate https://training.uplatz.com/certificate-request.php Q3. How long is the course access? A3. All our video courses comes with lifetime access. Once you purchase a video course with Uplatz you have lifetime access to the course i.e. forever. You can access your course any time via our website and/or mobile app and learn at your own convenience. Q4. Are the videos downloadable? A4. Video courses cannot be downloaded, but you have lifetime access to any video course you purchase on our website. You will be able to play the videos on our our website and mobile app. Q5. Do you take exam? Do I need to pass exam? How to book exam? A5. We do not take exam as part of the our training programs whether it is video course or live online class. These courses are professional courses and are offered to upskill and move on in the career ladder. However if there is an associated exam to the subject you are learning with us then you need to contact the relevant examination authority for booking your exam. Q6. Can I get study material with the course? A6. The study material might or might not be available for this course. Please note that though we strive to provide you the best materials but we cannot guarantee the exact study material that is mentioned anywhere within the lecture videos. Please submit study material request using the form https://training.uplatz.com/study-material-request.php Q7. What is your refund policy? A7. Please refer to our Refund policy mentioned on our website, here is the link to Uplatz refund policy https://training.uplatz.com/refund-and-cancellation-policy.php Q8. Do you provide any discounts? A8. We run promotions and discounts from time to time, we suggest you to register on our website so you can receive our emails related to promotions and offers. Q9. What are overview courses? A9. Overview courses are 1-2 hours short to help you decide if you want to go for the full course on that particular subject. Uplatz overview courses are either free or minimally charged such as GBP 1 / USD 2 / EUR 2 / INR 100 Q10. What are individual courses? A10. Individual courses are simply our video courses available on Uplatz website and app across more than 300 technologies. Each course varies in duration from 5 hours uptop 150 hours. Check all our courses here https://training.uplatz.com/online-it-courses.php?search=individual Q11. What are bundle courses? A11. Bundle courses offered by Uplatz are combo of 2 or more video courses. We have Bundle up the similar technologies together in Bundles so offer you better value in pricing and give you an enhaced learning experience. Check all Bundle courses here https://training.uplatz.com/online-it-courses.php?search=bundle Q12. What are Career Path programs? A12. Career Path programs are our comprehensive learning package of video course. These are combined in a way by keeping in mind the career you would like to aim after doing career path program. Career path programs ranges from 100 hours to 600 hours and covers wide variety of courses for you to become an expert on those technologies. Check all Career Path Programs here https://training.uplatz.com/online-it-courses.php?career_path_courses=done Q13. What are Learning Path programs? A13. Learning Path programs are dedicated courses designed by SAP professionals to start and enhance their career in an SAP domain. It covers from basic to advance level of all courses across each business function. These programs are available across SAP finance, SAP Logistics, SAP HR, SAP succcessfactors, SAP Technical, SAP Sales, SAP S/4HANA and many more Check all Learning path here https://training.uplatz.com/online-it-courses.php?learning_path_courses=done Q14. What are Premium Career tracks? A14. Premium Career tracks are programs consisting of video courses that lead to skills required by C-suite executives such as CEO, CTO, CFO, and so on. These programs will help you gain knowledge and acumen to become a senior management executive. Q15. How unlimited subscription works? A15. Uplatz offers 2 types of unlimited subscription, Monthly and Yearly. Our monthly subscription give you unlimited access to our more than 300 video courses with 6000 hours of learning content. The plan renews each month. Minimum committment is for 1 year, you can cancel anytime after 1 year of enrolment. Our yearly subscription gives you unlimited access to our more than 300 video courses with 6000 hours of learning content. The plan renews every year. Minimum committment is for 1 year, you can cancel the plan anytime after 1 year. Check our monthly and yearly subscription here https://training.uplatz.com/online-it-courses.php?search=subscription Q16. Do you provide software access with video course? A16. Software access can be purchased seperately at an additional cost. The cost varies from course to course but is generally in between GBP 20 to GBP 40 per month. Q17. Does your course guarantee a job? A17. Our course is designed to provide you with a solid foundation in the subject and equip you with valuable skills. While the course is a significant step toward your career goals, its important to note that the job market can vary, and some positions might require additional certifications or experience. Remember that the job landscape is constantly evolving. We encourage you to continue learning and stay updated on industry trends even after completing the course. Many successful professionals combine formal education with ongoing self-improvement to excel in their careers. We are here to support you in your journey! Q18. Do you provide placement services? A18. While our course is designed to provide you with a comprehensive understanding of the subject, we currently do not offer placement services as part of the course package. Our main focus is on delivering high-quality education and equipping you with essential skills in this field. However, we understand that finding job opportunities is a crucial aspect of your career journey. We recommend exploring various avenues to enhance your job search: a) Career Counseling: Seek guidance from career counselors who can provide personalized advice and help you tailor your job search strategy. b) Networking: Attend industry events, workshops, and conferences to build connections with professionals in your field. Networking can often lead to job referrals and valuable insights. c) Online Professional Network: Leverage platforms like LinkedIn, a reputable online professional network, to explore job opportunities that resonate with your skills and interests. d) Online Job Platforms: Investigate prominent online job platforms in your region and submit applications for suitable positions considering both your prior experience and the newly acquired knowledge. e.g in UK the major job platforms are Reed, Indeed, CV library, Total Jobs, Linkedin. While we may not offer placement services, we are here to support you in other ways. If you have any questions about the industry, job search strategies, or interview preparation, please dont hesitate to reach out. Remember that taking an active role in your job search process can lead to valuable experiences and opportunities.