BUY THIS COURSE (USD 17 USD 41)
Kubernetes
Learn Kubernetes or K8s, an open-source system orchestration engine for automating deployment, scaling, and management of containerized applications.
( add to cart )
Save 59% Offer ends on 30-Nov-2023
Preview Kubernetes course
Price Match Guarantee
Full Lifetime Access
Access on any Device
Technical Support
Secure Checkout
&nbsp Course Completion Certificate
New & Hot
Popular
Cutting-edge
Unavailable
Students also bought -
100 Hours
USD 45
372 Learners
5 Hours
USD 17
353 Learners
8 Hours
USD 17
293 Learners
Completed the course? Request here for Certificate.
ALL COURSES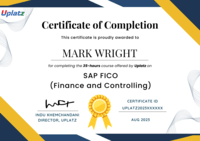 Kubernetes is an open source framework for managing containerized workloads and services that allows declarative setup as well as automation. It has a huge and fast expanding ecology. Services, support, and tools for Kubernetes are widely accessible. Kubernetes (also known as k8s or "kube") is an open source container orchestration platform that automates many of the manual processes involved in deploying, managing, and scaling containerized applications. The primary advantage of using Kubernetes in your environment, especially if you are optimizing app dev for the cloud, is that it gives you the platform to schedule and run containers on clusters of physical or virtual machines (VMs).
More broadly, it helps you fully implement and rely on a container-based infrastructure in production environments. And because Kubernetes is all about automation of operational tasks, you can do many of the same things other application platforms or management systems let you do—but for your containers. Developers can also create cloud-native apps with Kubernetes as a runtime platform by using Kubernetes patterns. Patterns are the tools a Kubernetes developer needs to build container-based applications and services.
You can cluster together groups of hosts running Linux containers, and Kubernetes helps you easily and efficiently manage those clusters. Kubernetes clusters can span hosts across on-premise, public, private, or hybrid clouds. For this reason, Kubernetes is an ideal platform for hosting cloud-native applications that require rapid scaling, like real-time data streaming through Apache Kafka.
Features of Kubernetes
1) Orchestrate containers across multiple hosts.
2) Make better use of hardware to maximize resources needed to run your enterprise apps.
3) Control and automate application deployments and updates.
4) Mount and add storage to run stateful apps.
5) Scale containerized applications and their resources on the fly.
6) Declaratively manage services, which guarantees the deployed applications are always running the way you intended them to run.
7) Health-check and self-heal your apps with autoplacement, autorestart, autoreplication, and autoscaling.
This Kubernetes course by Uplatz will give you a strong operating knowledge of Kubernetes, including how to deploy a containerized application and manipulating resources via the API. In this course, we'll discuss some of Kubernetes' basic concepts and talk about the architecture of the system, the problems it solves, and the model that it uses to handle containerized deployments and scaling. This course offers an introduction to Kubernetes and includes technical instructions on how to deploy a stand-alone and multi-tier application. You'll learn about ConfigMaps and Secrets, and how to use Ingress. Upon completion, developers will have a solid understanding of the origin, architecture and building blocks for Kubernetes, and will be able to begin testing the new cloud native pattern to begin the cloud native journey.
After finishing this Kubernetes course, you will be able to use containerization tools and technologies to design cloud native apps and deploy them at scale in any public, private, or hybrid cloud. This course will teach you about containers and how they vary from virtual machines. It also discusses the relevance of containers in cloud computing and the growing ecosystem of associated technologies like Docker, Kubernetes, Red Hat OpenShift, and Istio.
Course/Topic 1 - Coming Soon
The videos for this course are being recorded freshly and should be available in a few days. Please contact info@uplatz.com to know the exact date of the release of this course.
· Understanding Kubernetes' key fundamental ideas
· The origin, architecture, primary components, and building blocks of Kubernetes
· How to set up and access a Kubernetes cluster using Minikube
· Create a real-world Kubernetes deployment
· To expose the cluster to outside connections, create a cluster and a service
· Recognize the advantages of containers
· Create a container image and execute it
· Recognize the Kubernetes architecture
· Ways to run applications on the deployed Kubernetes environment and access the deployed applications
· Usefulness of Kubernetes communities and how you can participate
· Make a deployment file in YAML
1. Welcome & Introduction
2. From Monolith to Microservices
3. Container Orchestration
4. Kubernetes
5. Kubernetes Architecture - Overview
6. Installing Kubernetes
7. Setting Up a Single Node Kubernetes Cluster Using Minikube
8. Accessing Minikube
9. Kubernetes Building Blocks
10. Services
11. Deploying a Stand-Alone Application
12. Kubernetes Volume Management
13. ConfigMaps and Secrets
14. Ingress
15. Advanced Topics - Overview
16. Kubernetes Community
The Kubernetes Certification ensures you know planning, production and measurement techniques needed to stand out from the competition.
Kubernetes is a portable, extensible, open source platform for managing containerized workloads and services, that facilitates both declarative configuration and automation. It has a large, rapidly growing ecosystem. Kubernetes services, support, and tools are widely available.
Kubernetes is a system that manages containers (containerized applications) where a container could be explained as a lightweight virtual machine. To build an application you need to build a bunch of containers and then use Kubernetes to manage those containers.
Kubernetes creates its own private network with its own isolated, secure networking. Vendor agnostic: Unlike Amazon ECS, Kubernetes is a vendor agnostic platform that can run on any cloud provider or on-premises. Kubernetes workloads are portable and support hybrid and multi cloud strategies.
Containers allow applications to be more rapidly deployed, patched, or scaled. Containers support agile and DevOps efforts to accelerate development, test, and production cycles.
Uplatz online training guarantees the participants to successfully go through the Unix and Kubernetes Certification provided by Uplatz. Uplatz provides appropriate teaching and expertise training to equip the participants for implementing the learnt concepts in an organization.
Course Completion Certificate will be awarded by Uplatz upon successful completion of the Unix and Kubernetes Online course.
The Unix and Kubernetes Draw an average salary of $134,000 per year depending on their knowledge and hands-on experience.
Kubernetes skills are the most in demand for modern operational roles, such as devops and site reliability engineering (SRE) jobs. These are also the roles where the money is. In the United States, 95% of devops practitioners made more than $75,000 a year in salary in 2020, up from 93% in 2019.
In the current industrial scenario, where Kubernetes project ideas record a high demand across domains, the career prospects for Kubernetes professionals look highly promising.
Note that salaries are generally higher at large companies rather than small ones. Your salary will also differ based on the market you work in.
Software Engineering Manager.
Analytics Engineer.
Cloud Engineer.
Software Engineer.
1. What is Kubernetes?
Kubernetes is an open-source container management tool that holds the responsibilities of container deployment, scaling & descaling of containers & load balancing. Being Google's brainchild, it offers excellent community and works brilliantly with all the cloud providers. So, we can say that Kubernetes is not a containerization platform, but it is a multi-container management solution
2. How is Kubernetes related to Docker?
It's a known fact that Docker provides the lifecycle management of containers and a Docker image builds the runtime containers. But, since these individual containers have to communicate, Kubernetes is used. So, Docker builds the containers and these containers communicate with each other via Kubernetes. So, containers running on multiple hosts can be manually linked and orchestrated using Kubernetes.
3. How does Kubernetes simplify containerized Deployment?
As a typical application would have a cluster of containers running across multiple hosts, all these containers would need to talk to each other. So, to do this you need something big that would load balance, scale & monitor the containers. Since Kubernetes is cloud-agnostic and can run on any public/private providers it must be your choice simplify containerized deployment.
4. What is Kubectl?
Kubectl is the platform using which you can pass commands to the cluster. So, it basically provides the CLI to run commands against the Kubernetes cluster with various ways to create and manage the Kubernetes component.
5. What is Kubelet?
This is an agent service which runs on each node and enables the slave to communicate with the master. So, Kubelet works on the description of containers provided to it in the PodSpec and makes sure that the containers described in the PodSpec are healthy and running.
6. What is the role of Kube-apiserver?
This kind validates and provides configuration data for the API objects. It includes pods, services, replication controllers. Also, it provides REST operations and also the frontend of the cluster. This frontend cluster state is shared through which all other component interacts.
7. What is a node in Kubernetes?
A node is the smallest fundamental unit of computing hardware. It represents a single machine in a cluster, which could be a physical machine in a data center or a virtual machine from a cloud provider. Each machine can substitute any other machine in a Kubernetes cluster. The master in Kubernetes controls the nodes that have containers.
8. What are the different types of multiple-container pods?
There are three different types of multi-container pods. They are as follows:
a) Sidecar: The Sidecar pattern is a single node pattern made of two containers of the application. It contains the core logic of the application and it sends the logic files to the bucket.
b) Adapter: It is used to standardize and normalize the output application or monitor data for aggregation. It performs restructuring, reformatting and can write the correct formatted output for the application.
c) Ambassador: It is a proxy pattern that allows connecting other containers with a port on the localhost.
9. What is the Namespace? How many namespaces are there in Kubernetes?
A namespace is used to work with multiple teams or projects spread across. It is used to divide the cluster resources for multiple users.
10. Mention different kinds of Namespaces in Kubernetes?
The namespaces are of three kinds. They are:
a) Default: The default namespace that when the cluster comes out of the box with no other namespaces
b) Kube-system: The namespace for objects created by Kubernetes.
c) Kune-public: The namespace that can create automatically and is visible and readable publicly throughout the whole cluster. The public aspect of this namespace is only convenient and reserved for cluster usage.
11. What does the node status contain?
The main components of a node status are Address, Condition, Capacity, and Info.
12. What process runs on Kubernetes Master Node?
The Kube-api server process runs on the master node and serves to scale the deployment of more instances.
13. What is a pod in Kubernetes?
In this Kubernetes interview question, try giving a thorough answer instead of a one-liner. Pods are high-level structures that wrap one or more containers. This is because containers are not run directly in Kubernetes. Containers in the same pod share a local network and the same resources, allowing them to easily communicate with other containers in the same pod as if they were on the same machine while at the same time maintaining a degree of isolation.
14. What is the job of the kube-scheduler?
The kube-scheduler assigns nodes to newly created pods.
15. What is a cluster of containers in Kubernetes?
A cluster of containers is a set of machine elements that are nodes. Clusters initiate specific routes so that the containers running on the nodes can communicate with each other. In Kubernetes, the container engine (not the server of the Kubernetes API) provides hosting for the API server.
Q1. What are the payment options? A1. We have multiple payment options: 1) Book your course on our webiste by clicking on Buy this course button on top right of this course page 2) Pay via Invoice using any credit or debit card 3) Pay to our UK or India bank account 4) If your HR or employer is making the payment, then we can send them an invoice to pay. Q2. Will I get certificate? A2. Yes, you will receive course completion certificate from Uplatz confirming that you have completed this course with Uplatz. Once you complete your learning please submit this for to request for your certificate https://training.uplatz.com/certificate-request.php Q3. How long is the course access? A3. All our video courses comes with lifetime access. Once you purchase a video course with Uplatz you have lifetime access to the course i.e. forever. You can access your course any time via our website and/or mobile app and learn at your own convenience. Q4. Are the videos downloadable? A4. Video courses cannot be downloaded, but you have lifetime access to any video course you purchase on our website. You will be able to play the videos on our our website and mobile app. Q5. Do you take exam? Do I need to pass exam? How to book exam? A5. We do not take exam as part of the our training programs whether it is video course or live online class. These courses are professional courses and are offered to upskill and move on in the career ladder. However if there is an associated exam to the subject you are learning with us then you need to contact the relevant examination authority for booking your exam. Q6. Can I get study material with the course? A6. The study material might or might not be available for this course. Please note that though we strive to provide you the best materials but we cannot guarantee the exact study material that is mentioned anywhere within the lecture videos. Please submit study material request using the form https://training.uplatz.com/study-material-request.php Q7. What is your refund policy? A7. Please refer to our Refund policy mentioned on our website, here is the link to Uplatz refund policy https://training.uplatz.com/refund-and-cancellation-policy.php Q8. Do you provide any discounts? A8. We run promotions and discounts from time to time, we suggest you to register on our website so you can receive our emails related to promotions and offers. Q9. What are overview courses? A9. Overview courses are 1-2 hours short to help you decide if you want to go for the full course on that particular subject. Uplatz overview courses are either free or minimally charged such as GBP 1 / USD 2 / EUR 2 / INR 100 Q10. What are individual courses? A10. Individual courses are simply our video courses available on Uplatz website and app across more than 300 technologies. Each course varies in duration from 5 hours uptop 150 hours. Check all our courses here https://training.uplatz.com/online-it-courses.php?search=individual Q11. What are bundle courses? A11. Bundle courses offered by Uplatz are combo of 2 or more video courses. We have Bundle up the similar technologies together in Bundles so offer you better value in pricing and give you an enhaced learning experience. Check all Bundle courses here https://training.uplatz.com/online-it-courses.php?search=bundle Q12. What are Career Path programs? A12. Career Path programs are our comprehensive learning package of video course. These are combined in a way by keeping in mind the career you would like to aim after doing career path program. Career path programs ranges from 100 hours to 600 hours and covers wide variety of courses for you to become an expert on those technologies. Check all Career Path Programs here https://training.uplatz.com/online-it-courses.php?career_path_courses=done Q13. What are Learning Path programs? A13. Learning Path programs are dedicated courses designed by SAP professionals to start and enhance their career in an SAP domain. It covers from basic to advance level of all courses across each business function. These programs are available across SAP finance, SAP Logistics, SAP HR, SAP succcessfactors, SAP Technical, SAP Sales, SAP S/4HANA and many more Check all Learning path here https://training.uplatz.com/online-it-courses.php?learning_path_courses=done Q14. What are Premium Career tracks? A14. Premium Career tracks are programs consisting of video courses that lead to skills required by C-suite executives such as CEO, CTO, CFO, and so on. These programs will help you gain knowledge and acumen to become a senior management executive. Q15. How unlimited subscription works? A15. Uplatz offers 2 types of unlimited subscription, Monthly and Yearly. Our monthly subscription give you unlimited access to our more than 300 video courses with 6000 hours of learning content. The plan renews each month. Minimum committment is for 1 year, you can cancel anytime after 1 year of enrolment. Our yearly subscription gives you unlimited access to our more than 300 video courses with 6000 hours of learning content. The plan renews every year. Minimum committment is for 1 year, you can cancel the plan anytime after 1 year. Check our monthly and yearly subscription here https://training.uplatz.com/online-it-courses.php?search=subscription Q16. Do you provide software access with video course? A16. Software access can be purchased seperately at an additional cost. The cost varies from course to course but is generally in between GBP 20 to GBP 40 per month. Q17. Does your course guarantee a job? A17. Our course is designed to provide you with a solid foundation in the subject and equip you with valuable skills. While the course is a significant step toward your career goals, its important to note that the job market can vary, and some positions might require additional certifications or experience. Remember that the job landscape is constantly evolving. We encourage you to continue learning and stay updated on industry trends even after completing the course. Many successful professionals combine formal education with ongoing self-improvement to excel in their careers. We are here to support you in your journey! Q18. Do you provide placement services? A18. While our course is designed to provide you with a comprehensive understanding of the subject, we currently do not offer placement services as part of the course package. Our main focus is on delivering high-quality education and equipping you with essential skills in this field. However, we understand that finding job opportunities is a crucial aspect of your career journey. We recommend exploring various avenues to enhance your job search: a) Career Counseling: Seek guidance from career counselors who can provide personalized advice and help you tailor your job search strategy. b) Networking: Attend industry events, workshops, and conferences to build connections with professionals in your field. Networking can often lead to job referrals and valuable insights. c) Online Professional Network: Leverage platforms like LinkedIn, a reputable online professional network, to explore job opportunities that resonate with your skills and interests. d) Online Job Platforms: Investigate prominent online job platforms in your region and submit applications for suitable positions considering both your prior experience and the newly acquired knowledge. e.g in UK the major job platforms are Reed, Indeed, CV library, Total Jobs, Linkedin. While we may not offer placement services, we are here to support you in other ways. If you have any questions about the industry, job search strategies, or interview preparation, please dont hesitate to reach out. Remember that taking an active role in your job search process can lead to valuable experiences and opportunities.