30 Hours
Self-paced Training (pre-recorded videos)
USD 140 (USD 280)
Save 50% Offer ends on 30-Jun-2019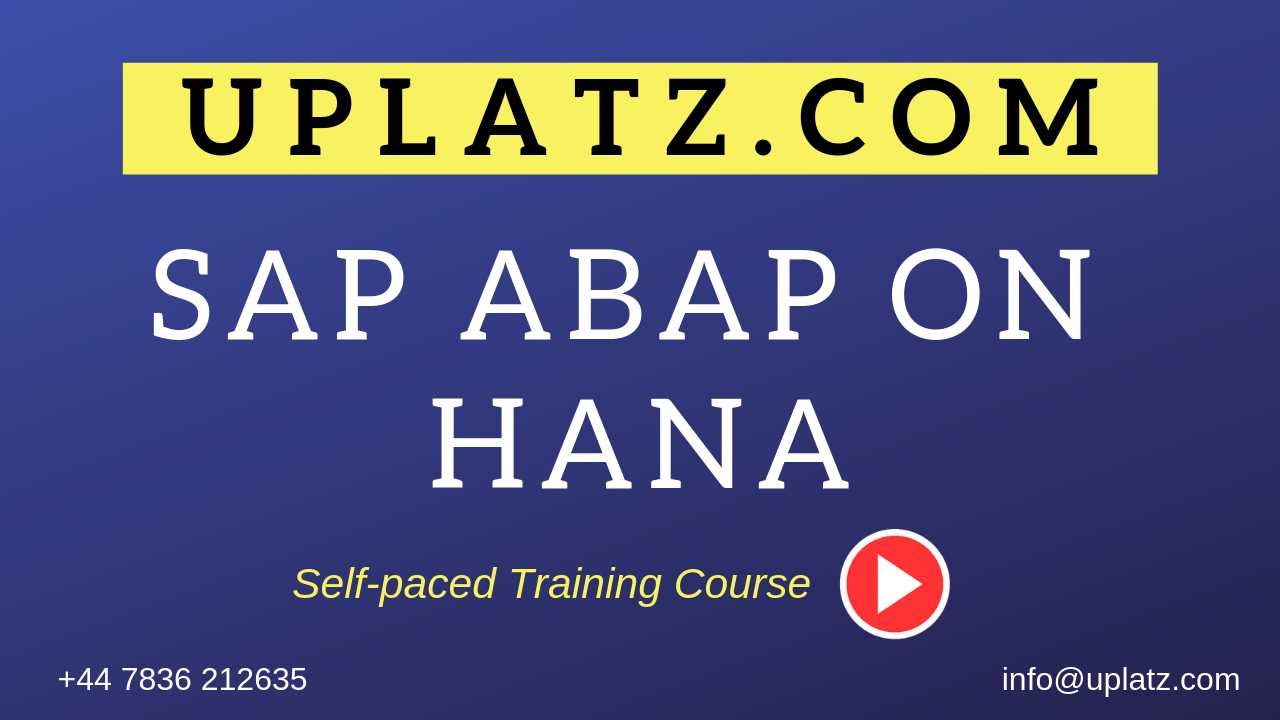 About this Course
ABAP remains a key language as many SAP business applications and custom developments are written in ABAP, with SAP HANA ABAP there are numerous improvements to the ABAP language, which allow writing streamlined ABAP code and benefitting from SAP HANA.
By the end of this training you will:
- Understand the core concepts of SAP's HANA ABAP module.
- Be able to apply the knowledge learned to progress in your career as an associate level SAP HANA ABAP Technical consultant.
SAP ABAP on HANA
Course Details & Curriculum
COURSE CONTENTS: SAP HANA ABAP
Lesson 00 - Introduction:
- Introductions to SAP HANA
- Introduction to ABAP for HANA
Lesson 01 - System Requirement and system set up:
- SAP HANA ADT Installation on HANA Studio
- Overview of HANA studio
- Overview of ABAP development environment in eclipse
- Adding system in HANA studio
- Creating package in HANA Studio
- Setup environment in eclipse for ABAP development
- ABAP perspective in SAP HANA
Lesson 02 - Architecture for ABAP for HANA
- Evolution and architecture
- Overview for ABAP meets HANA
- Code to data paradigm
Lesson 03 - ABAP development change for HANA
- Coding guide line for ABAP On HANA
- Performance Impact
- SQL Foot Prints in your productive system
- Performance Analysis
- ALV For HANA and Other improvement
Lesson 04 - New in ABAP Development environment
- Open SQL Enhancement
- Introduction to advance view building in ABAP for HANA
- Core data service
- SAP HANA Usage in ABAP
- ABAP managed database procedure
- ALV with integrated data access on SAP HANA
- Core data service with input parameter
Career Path
Basic Knowledge of SAP HANA
· BC400
· BC401
· Experience in ABAP Programming, esp. Open SQL (joins, views, aggregations)
FAQs
Will this course help me clear the certification exam?
+