100 Hours
Self-paced Training (pre-recorded videos)
USD 2 (USD 14)
Save 90% Offer ends on 30-Nov-2023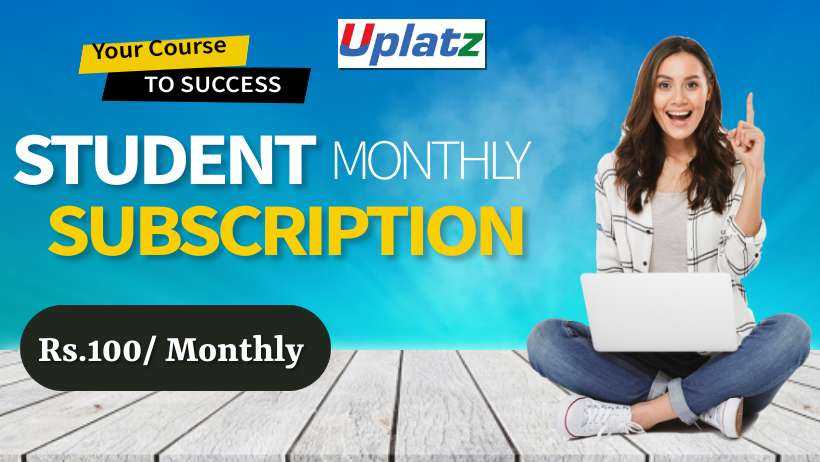 About this Course
One Month subscription for university student who can enroll in 25 individual courses of their choice as monthly subscription related to technology, design, and business after paying Rs.100/- plan.
After paying for the plan, please click on the link- https://forms.gle/B1PFibgdPBbtGFri7 and choose any 25 courses of your choices.
University Student Monthly Subscription
Course Details & Curriculum
We're here for you. Please email us your questions at college@uplatz.com.
Certification
Course Completion Certificate
Course Completion Certificate