30 Hours
Self-paced Training (pre-recorded videos)
Free
Save % Offer ends on 30-Nov-2023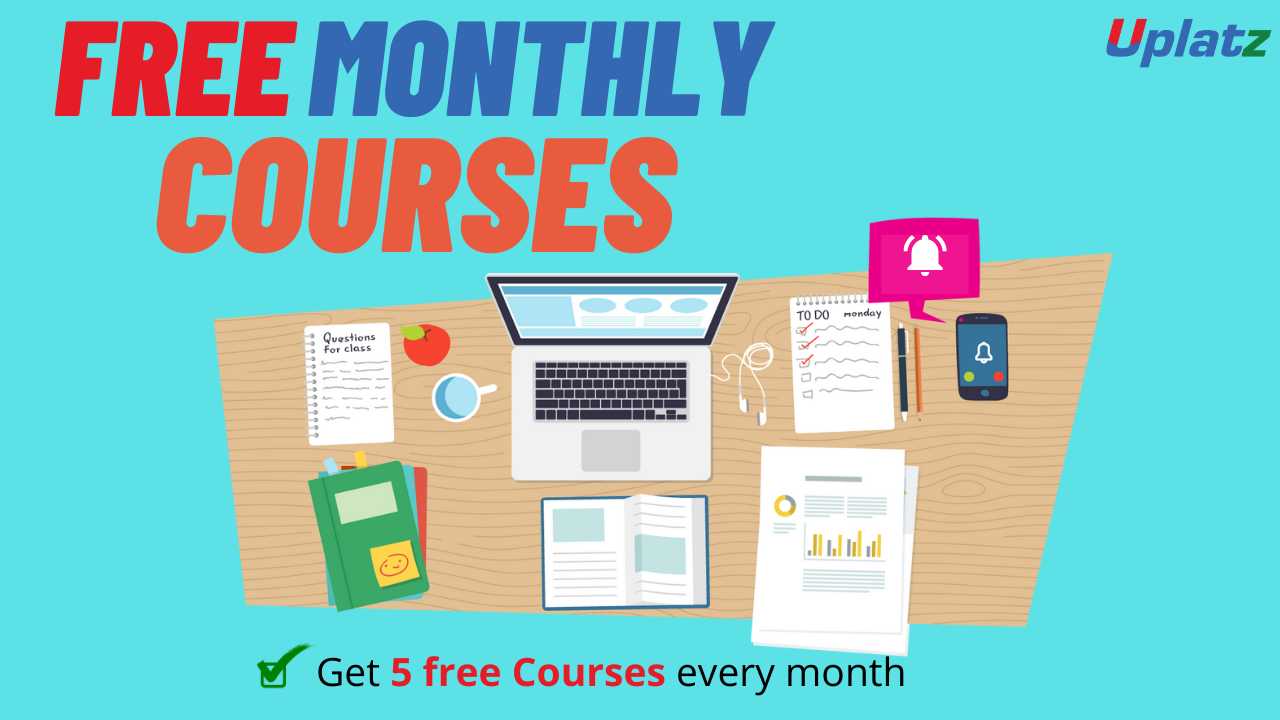 About this Course
Would you like to acquire new skills or learn a new job-ready courses?
This is an opportunity for you to learn and grow.
Every month, we offer you five of the best technology courses for free.
We provides a wide range of career-oriented courses on cutting-edge technologies and software programming like
• SAP
• Oracle
• Salesforce
• Python
• Java
• AngularJS
• JavaScript
• R
• Matlab
• SQL
• Machine Learning
• Visualization
and many more top-notch courses, taught by market experts around the globe.
you can enrol now with no hidden fees. Remember "Sharing is Caring".
Spread the word about the free courses and grow your career together.
Uplatz Free Monthly Courses
Course Details & Curriculum
syllabus
Certification
Certification
Please send us an email at info@uplatz.com with the below details:
1. Your Full Name to be mentioned on the certificate
2. Course which you have completed