30 Hours
Online Instructor-led Training
USD 2800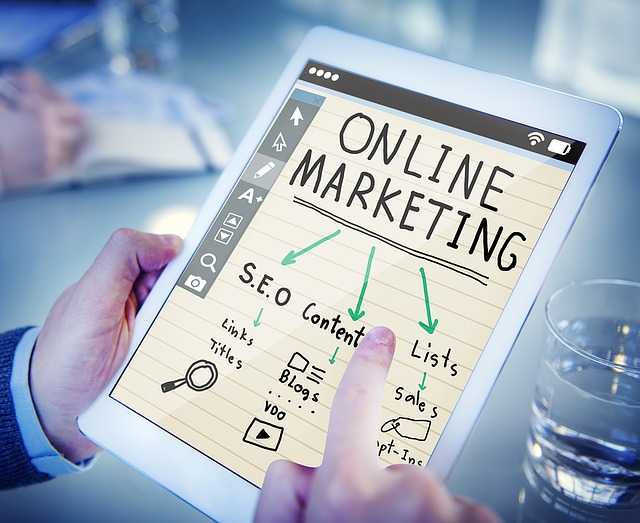 About this Course
Digital Marketing refers to marketing and advertising done through digital and online channels such as search engines, social media, advertisements on different websites, emails, mobile apps, videos, digital content such as blogs, articles, and so on.
Digital Marketing combined with SEO (Search Engine Optimization - to bring organic/search/referral/direct traffic on your website) forms a complete strategy of identifying and targeting potential customers.
This course covers every aspect of digital marketing with especial focus on SEO (search engine optimization).
This Digital Marketing training by Uplatz provides you demonstration of both theory as well as practical implementation of digital marketing strategies.
-------------------------------------------------------------------------------------------------------------------------
Digital Marketing & SEO
Course Details & Curriculum
1) Introduction to Digital Marketing
2) Search Engine Optimization (SEO)
3) Search Engine Marketing (SEM)
4) Pay-per-Click (PPC) Advertising
5) Content Marketing
6) Email Marketing
7) Digital Display Advertising
8) Social Media Marketing
9) Mobile Marketing
10) Affiliate Marketing
11) Google AdWords, Facebook Ads, Twitter Ads, Instragram Ads, LinkedIn Ads
12) Tracking & Analytics
13) Strategy & Planning
Job Prospects
Digital Marketing Interview Questions & Answers

-------------------------------------------------------------------------------------------------------------------------


1) How are you going to explain digital marketing?
Digital marketing is all about brand marketing tactics via online channels. It includes various methods and techniques like SEO, SEM, Link building, Email marketing, PPC, etc.

2) In what segments you can categorize digital marketing?
Digital marketing – the term can be easily categorized into two segments. Namely inbound marketing and outbound marketing.

3) What is inbound marketing?
Inbound marketing refers to the technique whereby one can take up the assistance of social media, webinars, e-books, newsletters as well as the increase in the number of clicks on the links i.e. PPC.

4) What is outbound marketing?
Outbound Marketing is a marketing aspect that deals with reaching out to potential buyers through digital platforms, calls, email and placing advertisements.

5) What is SEO? What is a keyword and how important it is in SEO?
Search Engine Optimization or SEO is a technique in digital marketing that allows increasing the website traffic quality through organic search engine results.
Digital marketing uses the keyword for user convenience when searching to find specific information on a search engine. For a better ranking in SEO, keywords are important and the place of applying keywords in content will reflect site ranking too.

6) What are on-page and off-page optimization?
On-page optimization directly handles the structure and content of a site whereas off-page optimization boosts the search engine ranking by fetching external links to point back to it.

7) What is a keyword in the scenario of digital marketing or SEO?
Keyword is the most repetitive word of your article. It is a focus word for search engines which is generally entered by users to find a specific information. It is very important to use appropriate keywords to get a better page ranking and search results.

8) Name some digital marketing channels?
Digital marketing is facilitated by multiple channels. There are some multiple online marketing channels:
Affiliated Marketing

Display Marketing

Email Marketing

Search Marketing

Social Marketing

Social Media

Social Networking

Online PR

Video Advertising

9) What are Search Engines?
Search engines plays a very vital role to find out the specific and relevant information through World Wide Web. Some major search engines are:

10) What do you know about PPC?
PPC stands for Pay Per Click. It is a digital marketing method in which an advertiser has to pay to the publisher for each click on the links of his website. It is also known as Cost Per Click (CPC).
PPC is associated with Google AdWords or Microsoft Bing Ads.

11) What are the key areas where you can use keywords to optimize your site ranking?
For better page ranking, keywords can be used in the following areas-
Website URL

Website Title

Meta tag

Web page content

Body text

Headlines

12) What are the different types of SEO?
White hat SEO – It is the most popular SEO technique that utilizes methods and techniques to improve search engine rankings of a site which do not run afoul of search engine guidelines. White hat SEO uses techniques like high-quality content, link acquisition, website HTML optimization, and restructuring. With White hat SEO, you can expect a long-lasting growth in your rankings.
Black hat SEO – It exploits the various weaknesses in the search engines algorithms to get high rankings. The Black hat SEO is not in accordance with the SEO guidelines set by search engines. Some of the black hat SEO techniques are keyword stuffing, link spam, hidden text, hidden link. Using these techniques, you can expect unpredictable, quick but short-lasting growth in rankings.
Grey hat SEO – Grey hat SEO is neither black nor white, it rather combines both. It is a transformation from black SEO techniques to white SEO techniques and from white SEO techniques to black SEO techniques.

13) Name some useful Digital Marketing tools.
Keyword Discovery

RankWatch

Moz

Alexa Ranking

Google Analytics

Crazy Egg Heatmaps

Favicon Generator

XML Sitemap Generator

SubmitExpress Link Popularity

Digital Point Keyword Tracker

Google Trends

Google Keyword Planner

Kissmetrics

SEMrush

Ahrefs

Buzzsumo

AdExpresso

Buffer App

MailChimp

Unbounce

Hasoffers

14) Explain Google Ads.
Google Ads is an online advertising service, by Google, to help marketers reach their customers instantly. Businesses use this service to display ads on Google and its advertising network. It is the most famous Pay-Per-Click advertising system in the world. Google Ads allow businesses to set a budget for ads and the payments happen when people click on the ads. Google Ads service focuses on keywords.

15) Explain Google Ads Remarketing.
Google Ads Remarketing is referred to a targeted marketing strategy that assists the marketers to reach out to people who visited their site previously but did not complete the purchase. Remarketing helps target the right people at the right time with the right ad. It helps increase conversion rates as the past site visitors may already be familiar with your brand and turn into prospective customers easily.

16) What is the limit for the characters in Google Ads?
The headlines and sub-headlines should not be more than 30 characters and the descriptions should be within 90 characters.

17) Name some of the Google Ads ad extensions?
Call extensions

Callout Extension

Promote extension

Structured snippet extension

Sitelink extension

Affiliate location extension

App extension

18) What can be the ideal approach for effective PPC campaigns?
Add more PPC keywords to expand the reach

Split ads into smaller segments to have a better Click Through Rate (CTR)

Review non-performing PPC keywords

Refine landing pages to align with search queries

Improve campaign relevancy by adding negative keywords

19) What can you do to improve your conversion rates?
Increased conversion rates can be achieved by testing different website elements, especially on a landing page. Also, you can experiment with functionality, layout, and style on landing pages.

20) Explain a responsive web design?
Responsive web design makes web pages perform well on different devices like desktop, mobile, and tablet. It ensures that the user has a great viewing experience no matter what device they use to access your website. The practice of a responsive design consists of a mix of flexible layouts, images, grids, and the use of CSS media queries.

21) What is the difference between direct marketing and branding?
In the case of branding, the advertiser has to expose his brand to websites and applications that have a higher audience reach. The most known methods are YouTube ads, display target ads, custom ads, and remarketing.
Digital Marketing is much more holistic in approach and combines all strategies and channels to get customers with an ultimate goal of getting conversions and sales.

22) What are the limitations of Online Marketing?
Intense Competition: Since online marketing is easily accessible and cost-effective, it has become a preferred method for most of the brands. Therefore, it is an uphill task to get noticed amongst such intense competition.
It can get overwhelming: There is so much information and data and an onslaught of tools that it's easy to get overwhelmed and get confused. It takes a lot of practice and experience to get your head around all of it.

23) What is the difference between SEO and SEM?
SEO or Search Engine Optimization enables your website to appear in search engine result pages while SEM or Search Engine Marketing is to purchase a space in search engine result page.

24) What is the use of anchor tag in SEO?
The anchor text is the visible, clickable text in a hyperlink. The words contained in the anchor text can determine the page ranking in search engines.

25) Name some PPC (Pay-Per-Click) tools?
SEMrush

Optimizely

Unbounce

Keyword planner

Google Ads Editor

Google Ads Wrapper

26) What are the main factors that can affect PPC bidding?
Following are some factors that can affect PPC bidding:
The budget of the advertiser.

The time-span of advertisement.

The popularity of the keyword.

How competitive your keywords are

27) How can we increase the conversion rate?
A technique called Conversion Rate Optimization (CRO) is used to increase conversion rate. This technique is used to optimize your sponsored search ads and overall website design to increase your conversion rate.
You must focus on the following things to increase your conversion rate:
Write a keyword rich content.

Your ads must be relevant to the pages.

Write a clickable PPC ad.

User registration, signing up and purchase option must be simple.

Make a simple and elegant design of your webpage.
28) How would you avoid the Google penalty in digital marketing?
Follow the below steps to avoid the Google penalty:
Your website must be simple, clean and well performing.

Your website should be mobile friendly.
Your website should be user friendly. User-experience is very important for Google.
Check for broken links. Links must not be broken.
Don't use duplicate contents. It will decrease your traffic and site rank.
Use smart keywords and tags.
Don't stuff your website pages with unnecessary keywords
Avoid using any methods to fool the search engines (for e.g. displaying one content to the user and absolutely another to the search engine crawlers)

29) How do you recognize a bad link?
You should know that some links are more valuable than others. Some irrelevant, misleading or broken links can mislead your users and harm your site's ranking. Inbound links from high-ranking, authority websites are better than links from low-ranking websites.

30) Why is online marketing preferred over offline marketing?
You can tap a larger audience and expand geographically easily

Information is immediately available online

Interact with customers easier and get in touch faster

Better tracking

31) How can you use social media for marketing?
Social media marketing involves creating and sharing content on social media channels to achieve your marketing and branding goals. It includes different activities like posting images, videos, and other content that drives audience engagement.
Social media marketing can help you by increasing website traffic, building conversions, increasing brand awareness and improving communication and interaction with target audiences.

32) What do you know about Email Marketing?
Email marketing is a highly effective Digital Marketing strategy of sending emails to target leads and customers. Effective marketing emails convert leads into customers and turn one-time buyers into loyal fans.

33) What is Content Marketing?
Content marketing is a strategic approach focused on creating and distributing relevant, valuable, and consistent content to attract and retain a clearly-defined audience and drive profitable customer action. The key reasons for enterprises to use content marketing are –
Increased sales

Cost savings

Better customers who have more loyalty
34) How should companies measure Social Media Marketing Success?
Success is measured by utilizing different metrics – traffic, leads, and clients. Counting the number of followers on your channels can help you know your social media reach. The factors that define success is how many people social media drives to your website, how many of them are qualified leads, and how many of them become costumers.

35) What is AMP?
AMP is short for Accelerated Mobile Pages. It is a project from Twitter and Google to make fast mobile pages. AMP is an open-source library that helps create a lightweight and fast loading web page. It enables marketers and publishers to create mobile-friendly web pages, which can be supported at different platforms and is compatible with all types of browsers.

36) What KPIs do you use in social media reporting?
The popular key performance indicators in social media reporting are –
Reach

Engagement

Leads

Conversions

Likes

Shares

Traffic data

Leads

Active followers

Brand mentions

37) What are long-tail keywords?
A long-term word is a keyword phrase containing 4+ words that make the search results more specific. Long-tail keywords get low search traffic, but they rank better than single-word keywords.

38) What are the four C's of Digital Marketing?
FAQ

Will this course help me clear the certification exam? +

Which is better - Self-paced training or Instructor-led training? +

Who are the trainers? +

What if I miss a class? +

How will I execute the practical? +

Is the course material accessible after completion of the course? +

Is there any offer/discount that I can avail? +

Will I get a refund if I cancel my enrollment? +

What if I have queries after completion of the course? +