60 Hours
Online Instructor-led Training
USD 210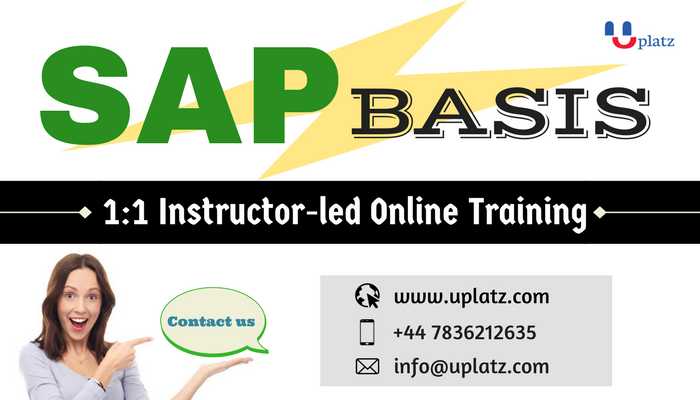 About this Course
SAP Basis & Security
Course Details & Curriculum
SAP NETWEAVER AS(BASIS) ADMINISTRATION
(Duration 1-3months)
FACULTY : P.K NANDA
10 Years Exp
7292878177
fee for fast track(15sx4hrs)
INR.15000/-
PROJECTS INCLUDE------------------1) IMPLIMENTATION
2) SUPPORTING
1) INTRODUCTION ABOUT SAP BASIS
(BASIS, Enterprize,MY SAP ERP,Netweaver Technologies and MY SAP ERP Business Suit.)
2) ARCHITECTURE DISCUSSION and PRACTICAL MPREPARATION.
Ø One tier
Ø Two Tier
Ø Three Tier
3) WEB AS JAVA ARCHITECTURE
Ø Web AS Java cluster
Ø Web AS java dispatcher
Ø Server process
Ø Central services
Ø SDM
4) ECC6 EHP7 INSTALLATION ON RedHat LINUX and POST INSTALLATION TASKS
5) ECC6 SERVER INSTALLATION ON WINDOWS 2008 / 2012 SERVERS
6) SAP PERMANENT LICENSE APPLICATION AND INSTALLATION PROCEDURE
7) POST INSTALLATION TASKS
8) ADDITIONAL APPLICATION SERVER(Dialog Instance) PREPARATIONS.
9) SYSTEM PROFILE PARAMETERS AND MAINTENANCE
10) OPERATION MODES SETTINGS
11) LAND SCAPE PREPARATION
12) TRANSPORT MANAGEMENT SYSTEM PREPARATION (TMS)
TRANSPORT DOMAIN AND SUB DOMAIN CONTROLLER PREPARATION
13) CTS (CHANGE AND TRANSPORT SYSTEM)
14) USER ADMINISTRATION AND SECURITY
14) ROLE ADMINISTRATION
16) CLIENT ADMINISTRATION
17) PATCH AND KERNEL ADMINISTRATION
18) SPOOL ADMINISTRATION (PRINT SETUP)
19) BACKGROUNG JOB PROCESSING
20) SAP ROUTER
21) Data Base Management
22) Performance Tuning
23) System Monitoring
24) System copy
FAQ
Will this course help me clear the certification exam?
+
Which is better - Self-paced training or Instructor-led training?
+
What if I miss a class?
+
How will I execute the practical?
+
Is the course material accessible after completion of the course?
+
Is there any offer/discount that I can avail?
+
Will I get a refund if I cancel my enrollment?
+
What if I have queries after completion of the course?
+