45 Hours
Online Instructor-led Training
USD 350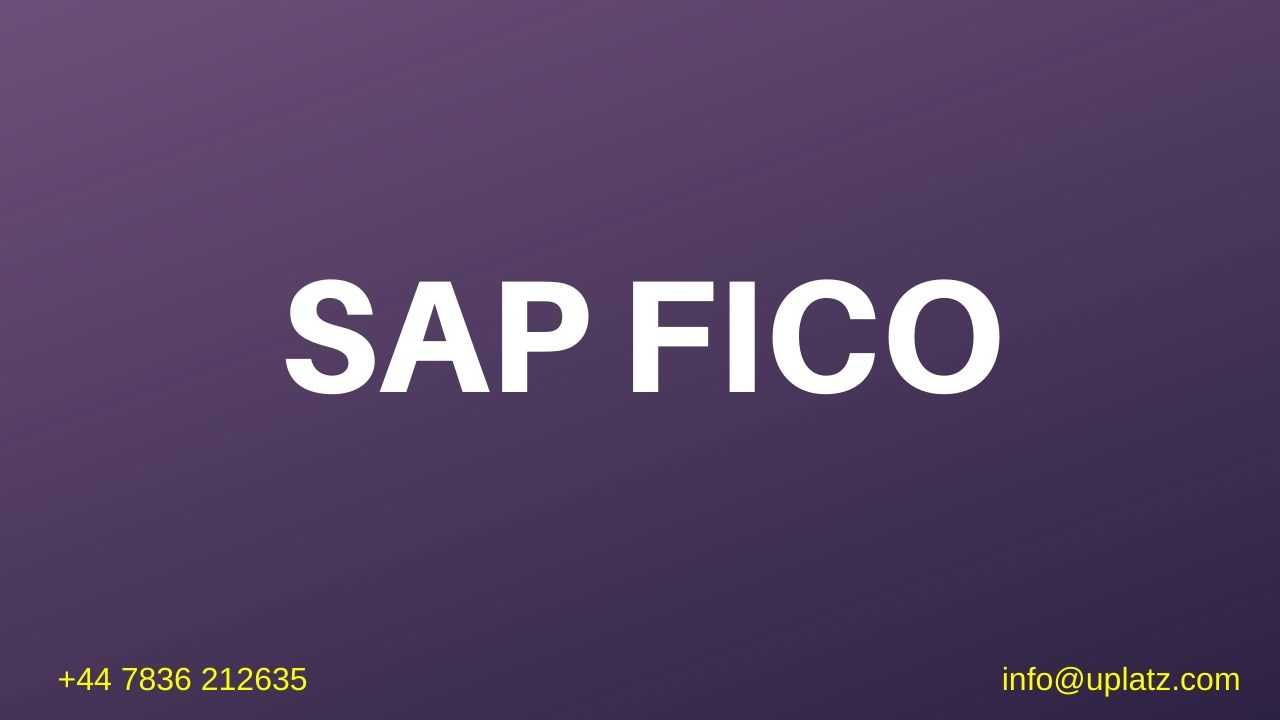 About this Course
This course is on Sap fico. Once the Sap Aspirant has completed the training he will be in the position to take up Sap consultant job as well as Sap End-user job.
The course gives complete basic knowledge on Sap Fico customization as well as basic knowledge on Sap Controlling module. As these 2 are interlinked while posting transactions.
The course duration is for 2 months or 45 days with an hour class on weekdays, or can be for 3 hours per day if its on weekends.
The method of teaching will be taking up theory and accounting policies and then implementing the same in SAP FI customizing screens.
Important Transaction codes are provided during the Customization and also Interview based questions.
SAP FICO
Course Details & Curriculum
Sap is an ERP software. The FI consultant in Sap concentrats on inflow and outflow of cash transactions to get financial statements.
The course will start with the basic introduction of Sap which goes as
Full form of Sap
Definition of Sap
Modules in sap
Significance of Sap
Version's of SAP
Server of Sap
Market of sap,
Types of jobs in Sap,
Projects of Sap
Asap methodology
Sap system landscape
Screens of sap
Client or instance etc., this basic information gives an idea of how Sap runs and how good we need to apply the business process of the client while implementing Sap
Then we move to submodules like
Basic settings where in we customize all the basic data for creating a GL account and for posting a transaction
General ledger accounting
Accounts payable
Accounts receivable
Banking
Cash journal
Dunning
Asset accounting
Taxation
Financial statements
Validation and substitution
Integration with some modules like Sap MM, Sap SD, Sap HRM
The Sap Controlling consultant concentrates on reduction of cost which increasing the revenue for a perticular product or material.
This course contains submodules like
controlling area
Cost element
Cost center
Profit center
Intrenal orders
Profitability analysis.
Career Path
SAP FICO Aspirants are expected to have basic knowlege of Accounting.
FAQ
Will this course help me clear the certification exam?
+
Which is better - Self-paced training or Instructor-led training?
+
What if I miss a class?
+
How will I execute the practical?
+
Is the course material accessible after completion of the course?
+
Is there any offer/discount that I can avail?
+
Will I get a refund if I cancel my enrollment?
+
What if I have queries after completion of the course?
+