30 Hours
Online Instructor-led Training
USD 560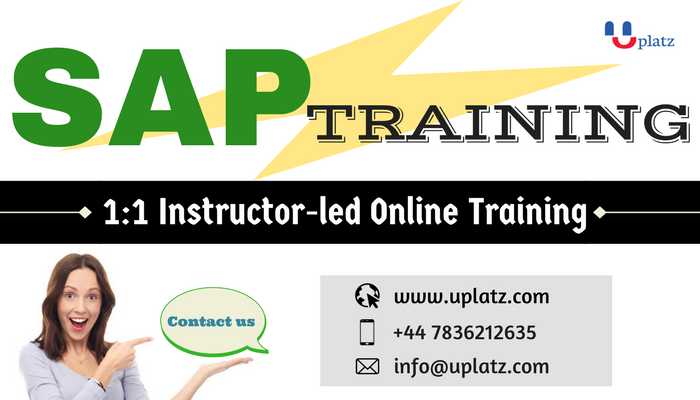 About this Course
SAP GTS Overview
SAP Global Trade Services shortly known as SAP GTS is used for automate the international trades for a company. Large companies who trade with many countries and customers can use this feature to make their trades more fast and efficient and hassle free.
Main components of SAP GTS
SAP GTS relies on three main components to offer us all of the described functions:
· SAP Compliance Management: This Module aimed at performing the necessary checks for activities related to the import/export processes. For example, controlling sanctions against certain countries or partners (SPL), control of embargoes, verification of partners in documents, management of export and import licenses, etc. The goal is to avoid penalties or sanctions for violating current legislation.
· SAP Custom Management: This allows us to classify products (transferred from the ERP), with the different international classifications like HTS Code, Commodity code etc. Calculation of duties and taxes, as well as communication services with the electronic customs offices in different countries are handled by this module. It also supports special customs processes such as Bonded Warehouse & Free Trade Zone. Printing of mandatory forms (certificates of origin, packing list, etc.), managed with Adobe Form.
·
SAP Risk Management:
This module manages preferences with the management of supplier declarations, determines preferential origin, prints documents, etc. Management of Letters of Credit for foreign trade (integrated with the ERP documents). Management of restitutions, in accordance with the Common Agricultural Policy of the European Union
SAP GTS Training
Course Details & Curriculum
SAP GTS Course content
1. Overview of SAP GTS
· SAP GTS Modules
· Compliance Management
· Customs Management
· Risk Management
2. Setting up communication between Feeder system and SAP GTS system
3. Transfer of Master Data from Feeder system to SAP GTS system
4. Transfer of Transactional Data from Feeder system to SAP GTS system
5. SAP GTS Baseline Configuration
· GTS Organization Structure
· Legal Regulations
· Country Groups
· Determination Procedures for Legal Regulations
· Activation of Legal Regulation
· Customs Document type
· Customs Item category
· Partner Structure
6. Compliance Management
· Sanction party List Screening
· Embargo Check
· License Determination Process Flow
· Configuration of License Determination
· License Determination Strategy
7. Customs Management
· Product Classification
· Numbering Schemes
· Customs Processing for Export & Import Process
· Post Processing Framework
· Overview of Customs Processing Service Electronic Declarations
· Overview of Message Determination
· Overview of Bonded warehouse Process
8. Risk Management
· Preference Processing
· Letter of Credit Process
Certification
NA
There is no any certification available for SAP GTS
Career Path
This Training program will help with many Job Opportunities like-

1. SAP GTS Consultant

2. Trade Analyst

3. Trade Compliance Officer
Job Prospects
The average salary range starts from approx. £60,000 per year for SAP GTS Consultant
Demo Sessions
https://youtu.be/FLM80R7Pipg