28 Hours
Online 1:1 Instructor-led Training
USD 600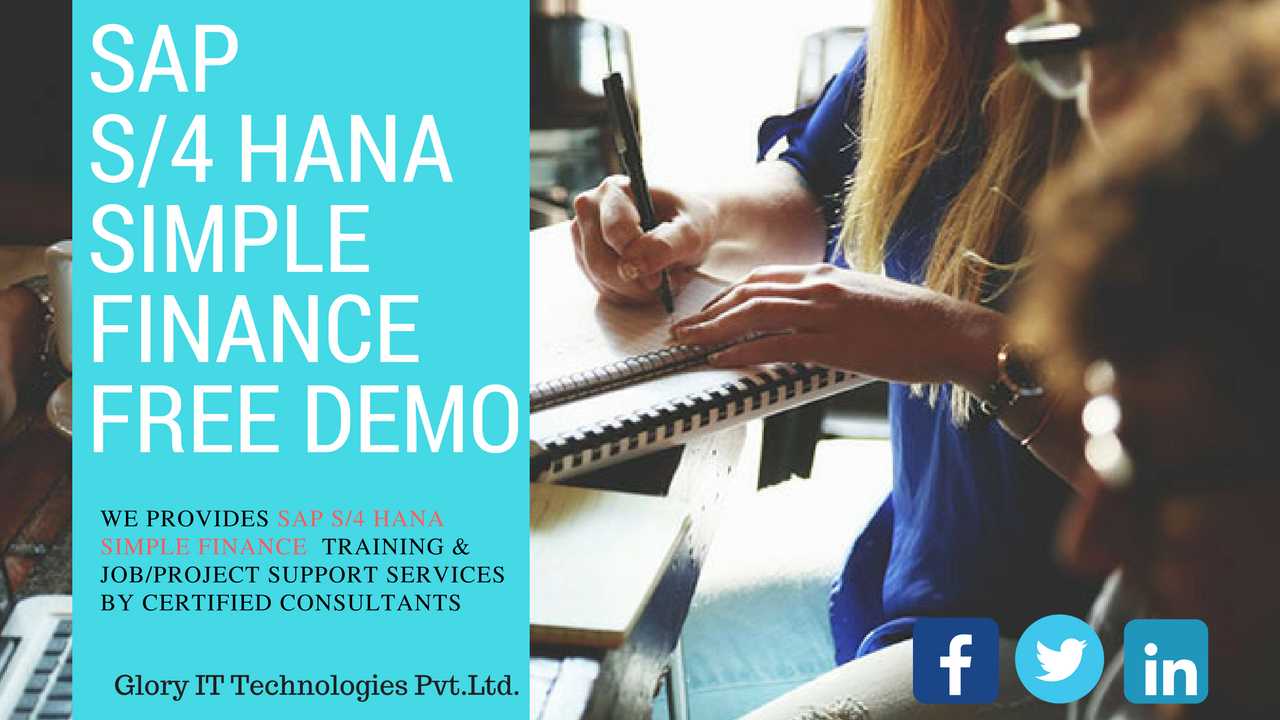 About this Course
SAP S/4 HANA Simple Finance Online Training
Course Details & Curriculum
SAP S/4 HANA Simple Finance Online training delivered by Glory IT Technologies Pvt. Ltd. We have SAP S/4 HANA Simple Finance Certified Working Experts.This course is delivered as a highly interactive session, with extensive live examples. If anybody want to learn, Contact us. Our Training Expert is Certified Working Professional on SAP Simple Finance. He trained so many Global Students
SAP S/4HANA Finance is the future, so take a good look! Learn what SAP S/4HANA Finance (formerly SAP Simple Finance | http://goo.gl/9M0YqE) can do, what it offers your organization, and how it fits into the new SAP S/4HANA solution. Explore its critical functionality, from cash management to profitability analysis, and consider your deployment options. On Premise, Cloud and Hybrid. Take a look at the applications that SAP Simple Finance offers across planning, consolidation, accounting, and compliance, and learn how they are pushing Finance forward
Pre-Requisites:
RDBMS concepts, Basics of SQL, Basics of finance.
Who Should Join SAP S/4 HANA Simple Finance Training:
SAP HANA Consultants

SAP BW, Business objects Consultants with Finance Specialization.

SAP FI/CO consultants.

MBA'S with finance specialization.

Charted Accounts, CPA's, CMA's

Any one who wants to Make carrier in SAP FINANCE.
We stay with you until you get the results you want. If you really interested, please let me know. We will arrange the Demo Session, Feel Free to call us any time
Thanks&Regards
Srinivas
Glory IT Technologies
Phone:+91-9032813456/+91-9160177789
Skype ID: gloryittechnologies