BUY THIS COURSE (USD 17 USD 41)
AutoCAD
You will learn the basic commands and tools necessary for professional 2D drawing, design and drafting.
( add to cart )
Save 59% Offer ends on 31-Dec-2023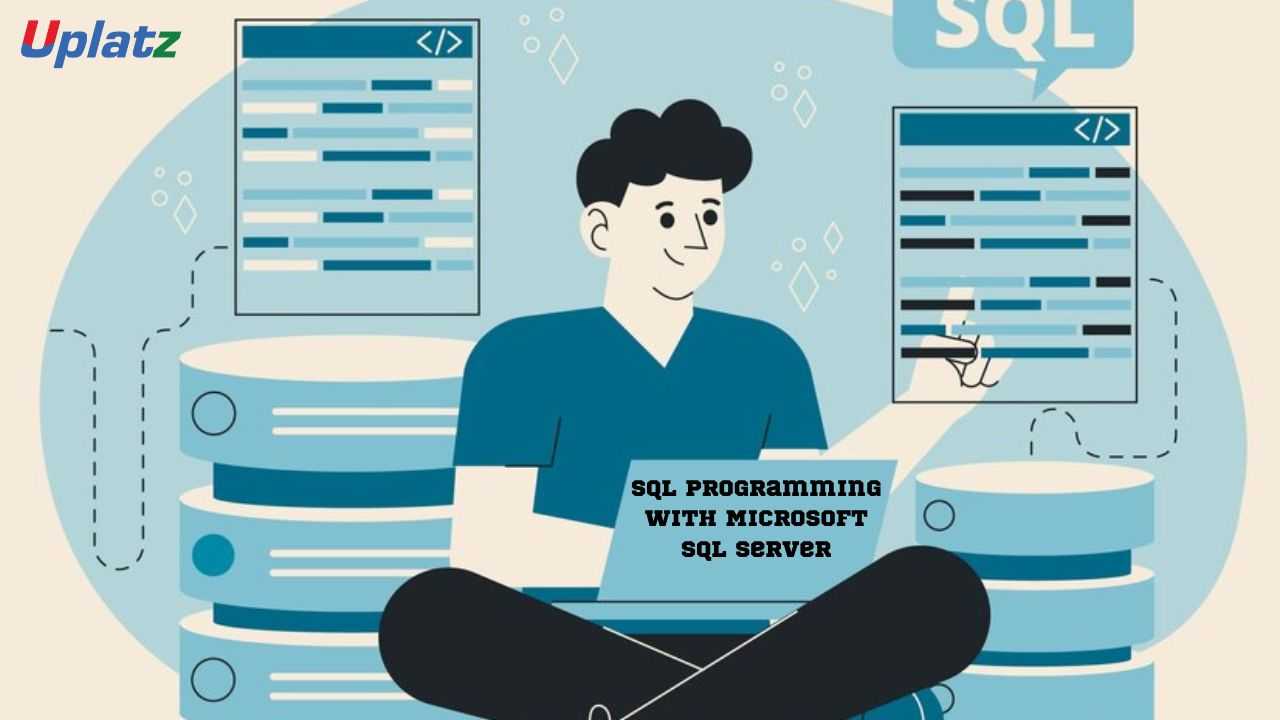 Price Match Guarantee
Full Lifetime Access
Access on any Device
Technical Support
Secure Checkout
&nbsp Course Completion Certificate
Job-oriented
Cutting-edge
Popular
Currently Unavailable
Students also bought -
250 Hours
USD 45
3679 Learners
60 Hours
USD 45
276 Learners
250 Hours
USD 23
2454 Learners
Completed the course? Request here for Certificate.
ALL COURSES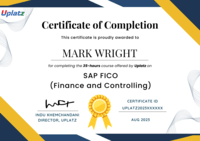 AutoCAD is a commercially available computer-aided design (CAD) and drawing program. AutoCAD was initially launched in December 1982 as a desktop application for microcomputers with inbuilt graphics controllers developed and marketed by Autodesk. Most commercial CAD applications ran on mainframe computers or minicomputers until AutoCAD was launched, with each CAD operator (user) working at a separate graphics interface. Mobile and online apps are also available for AutoCAD.
The engineering, architecture, interior design, and construction sectors all utilize AutoCAD as their primary design program. It is used to generate two-dimensional (2D) and three-dimensional (3D) computer drawings by designers and drafters. Students who want to learn how to utilize this software can attend individual non-credit seminars at a higher education institution or complete coursework to obtain a certificate or degree.
Uplatz offers an AutoCAD certification course that students may take in addition to their academic education. It will improve their grasp of the civil industry's nooks and crannies. Throughout the AutoCAD certification course, students will gain practical experience in the sketch and then design industries. As a result, they cultivate a competent mind throughout the course and strive to excel in this subject. It offers a well-developed curriculum that allows students to participate in a variety of activities, such as structural design applications and drawing. They also train the intellect via inquiry and discovery.
AutoCAD training programs may consist of only one comprehensive course that covers everything from fundamentals to advanced skills. Students are more commonly expected to finish numerous courses over a certain length of time, which can be as long as three years. Other CAD software systems, such as Revit and 3ds MAX Design, are covered in certain curricula. The AutoCAD course will give applicants with a foundational understanding of the software. Candidates will learn how to use software in a variety of design, architectural, and engineering firms across the world.
This online course from Uplatz prepares you for the Autodesk Certified Professional: AutoCAD for Design and Drafting test by providing an overview of abilities that are included in the exam. The video lessons are organized to correspond to the exam's objective domains and follow the typical AutoCAD software workflow and features, including sections on drawing and organizing objects, drawing with accuracy, advanced editing functions, layouts, printing, and outputs, annotation techniques, and reusable content and drawing management. Create drawing objects, manage layers, apply object snaps, and deal with the User Coordinate System are all covered in this lesson.
Course/Topic 1 - Currently Unavailable
This course is currently unavailable. Please send us an inquiry by clicking the Inquiry button in the header menu or simply send us an email at info@uplatz.com to explore more options for this course.
• Learn basic sketching and taking field dimensions.
• Transform data into graphic drawings.
• Learn basic engineering drawing formats.

• Learn basic AutoCad skills.

• Learn how to draw 2D drawings in AutoCAD.
After successful completion of this course you will be able to:
• Use the software across multiple designs, architectural and engineering companies worldwide.
• Quickly draft designs without making use of drawing instruments such as stencils
• Develop plans of a site, sketch technical drawings, refine the concepts, and easily share the ideas
• Precisely customize the drawings and templates
• Collaborate with clients and colleagues through other software products that are compatible with Autodesk
• Create, send and receive data file for easy collaboration with the clients and associates
This Autocad Based Training course is designed for exploring the structure, concepts of Autocad modules.
The Autocad Certification ensures you know planning, production and measurement techniques needed to stand out from the competition.
AutoCAD is a computer-aided design software developed by the company (hence the name AutoCAD). It allows you to draw and edit digital 2D and 3D designs more quickly and easily than you could by hand. The files can also be easily saved and stored in the cloud, so they can be accessed anywhere at any time.
The professionals and graduates want to excel in their chosen areas. It is also well suited for those who are already working and would like to take certification for further career progression.
To keep up-to-date with Autocad trends, it's important to keep learning new skills. There are a lot of testing courses and Autocad certifications available online today. who are looking to get ahead with their personal brand in the constantly-evolving digital space.
Uplatz online training guarantees the participants to successfully go through the Autocad certification provided by Uplatz. Uplatz provides appropriate teaching and expertise training to equip the participants for implementing the learnt concepts in an organization.
Course Completion Certificate will be awarded by Uplatz upon successful completion of the Autocad online course.
The draws an average salary of $106,080 per year depending on the knowledge and hands-on experience. The Interior designers Associate job roles are in high demand and make a rewarding career.
Interior designers improve interior spaces to meet the needs and preferences of those spaces' inhabitants. While interior designers may work on a wide variety of buildings, their job duties are usually the same. They analyze clients' needs, create plans and specifications, and make sure that a project is finished in accordance with the timeline and budget.
Note that salaries are generally higher at large companies rather than small ones. Your salary will also differ based on the market you work in.
The following are the job titles:
1. Interior designers.
2. Fine artist.
1) What is Autocad?
Autocad is a software program built to design and shape the 2-D and 3-D images. It provides the tools by which a detail design of the product can be done. It also has the option to create detailed design layout, which can be automatically drawn by using source model.
2) What are the uses of Autocad?
Autocad can be used by the professionals to visualize the imaginary view of the product on a computer system. In Autocad, it is possible by the drafter to make the changes in the product before it gets finalized for design. It also gives the freedom for the designer to implement their various ideas and represent them to the suppliers or their clients.
3) What are the fields where you see maximum use of Autocad?
Autocad is more popular among the architects, engineers and builders for developing their building layouts.
4) What is the file formats used in design?
In Autocad, .dwg file format is used for design, it can be an interchangeable format. The file format which is interchangeable has the extension as DXF and operates data operability. It provides different languages which can be used as per the requirement.
5) How you can create a user interface in Autocad?
User interface can be created by using the command prompts to draw the plots and dialog boxes. The dialog boxes can be displayed by the use of PLOT command and the external database commands (ASE). Setting of CMDDIA to 1, allows the dialog boxes to run the command. The user interface creation also needs the command line to display the entire file so that it can be edited or customized easily.
6) What is the function of vertical integration?
To enhance the architectural designing of 3D object Autocad uses the vertical integration program. The 3D objects can include walls and other things that are associated with the data having information and simple objects like lines and circles. The data is programmed in such away that it represents only the architectural products and the extracted files, and can be modified according to the requirement.
7) What is the use of variant in Autocad?
In Autocad variants are used to help in creation, visualizing and rendering the 3D models that include 3D printing as well. Variants allows you to use the functionality of different application according to the requirement.
8) What are the benefits of using Autocad?
Autocad has replaced the traditional method of drafting and designing which was made by pencil, drafting boards, triangles and compass with just a set of a computer program. The benefits are immense like:
· Saves time and helps to increase the productivity
· It helps to streamline your design and documentation workflow
· Physical '3D' prototype of the design can be quickly created by using Autocad
· 3D models can be directly imported into Autocad by using application like SolidWorks
· Tedious work of drafting can be done easily and you can design and re-design the product in short span of time.
9) What is the process to draw a line more than one time and save it automatically?
When a need arises to draw a new line the process opens up a new file in a new session to write the file. Autocad allows saving multiple drawing for each session. The files are saved by using the file extension .dwg and it can be modified by using the browser.
10) What are the steps that enable the drag and drop feature in Autocad?
Autocad provides a way to drag and drop the elements by the use of "NOUN" and "VERB" in a dialog box. It allows the object to move from one place to another. Likewise, the remove or editing function can be done by using "MOVE and ERASE".
11) What are the features corrected by Autocad?
Autocad detects the problem and correct it by removing the corruption with the drawing parts. With the available option of adding additional vertices, it also adds vertices to the poly-lines. The error can be corrected or neglected by finding out the exact location of the poly-line that has zero vertices. The object can be deleted or removed after there is no use of it in the system.
12) How to set up a default drawing directory?
Default drawing directory has sub directories having the information using the windows commands. The applications, which are going to be used, are highlighted, and by using drag and drop features those application will be placed in the default directory. The properties for the application are selected from the menu and dialog boxes displayed on the front.
13) How you can copy a closed drawing?
The copying of the closed drawing can be done by the designer center in the toolbar of the Autocad. By using the tree view option the copy of closed drawing can be done easily. The modification of the drawing can be done by using graphical interface.
14) How you can hide the specific layers when plotting in Autocad?
To hide the specific layers while plotting, you can use various options like turning off the layers for plotting , freezing the layers and turning off. Turning off for plotting will show the layers on the screen but won't output on printing. The layers that are turned off will hide the layers and also it will not appear on the screen.
15) What is the process of copying the dimension styles from one drawing to another in Autocad?
Copying of dimension styles require setting up the particular dimension style. To copy a dimension style, a new document has to be created. Once it is created, this document will be saved as a drawing template. A new reference will be created by new drawing template document and it will show all the options like layer style, units and blocks. Drawing can be done by seeing the current drawing and dimension style would be same as the original picture. By using the design center, Autocad tools can be used to copy the dimension styles from one drawing to another.
16) How can you remove the empty layers from drawing?
The layers can be removed only when the object resides in the layers will be removed, once it is removed it is an empty layer. The empty layers cannot be deleted by purge. It might be because the layer is frozen on a viewport or referenced by an object in a block definition. By using EXPORT command it is possible to remove the layer from drawing, which results in creating a DXF file of the drawing. You can edit the dxf file in a text editor and rename all the instances of layers in the file, except the layer definition.
17) Why Autocad WS is more popular among mobile users?
Autocad WS provides many option for mobile application developer like edit, view and share. They can easily share the application wherever they go and can develop an application in a matter of time. The application can be downloaded and installed from anywhere in the world, ignoring the licensing problem. The users can save file in any format and can run the application on any platform with ease.
18) How can you make a spring, spiral or screw thread?
To make a spiral or screw thread use an AutoLISP routine such as spiral.1sp, it will create a spiral path according to your need. Then you can use EXTRUDE command with a reference object, using the spiral as the path. Also, there is another way you can do this, by using Mechanical Desktop (MDT) or Autosurf by using augmented lines as path.
19) Tell me how you assign the keyboard characters or function keys to Autocad commands?
By editing the ACCELERATORS section of the Autocad menu file we can assign keyboard characters to Autocad commands.
20) How you can open a drawing file that was created with the automatic save features?
Autocad files have an extension of ".dwg" and will only open those files having this extension. To open the drawing files you have to rename it, by using Explorer or DOS prompt you can do that. If you are using EXPLORER you have to make sure that the option of "Hide file extensions for known file types" is not enabled. After the file is copied you can rename and use the OPEN command in Autocad to open the drawing.
Q1. What are the payment options? A1. We have multiple payment options: 1) Book your course on our webiste by clicking on Buy this course button on top right of this course page 2) Pay via Invoice using any credit or debit card 3) Pay to our UK or India bank account 4) If your HR or employer is making the payment, then we can send them an invoice to pay. Q2. Will I get certificate? A2. Yes, you will receive course completion certificate from Uplatz confirming that you have completed this course with Uplatz. Once you complete your learning please submit this for to request for your certificate https://training.uplatz.com/certificate-request.php Q3. How long is the course access? A3. All our video courses comes with lifetime access. Once you purchase a video course with Uplatz you have lifetime access to the course i.e. forever. You can access your course any time via our website and/or mobile app and learn at your own convenience. Q4. Are the videos downloadable? A4. Video courses cannot be downloaded, but you have lifetime access to any video course you purchase on our website. You will be able to play the videos on our our website and mobile app. Q5. Do you take exam? Do I need to pass exam? How to book exam? A5. We do not take exam as part of the our training programs whether it is video course or live online class. These courses are professional courses and are offered to upskill and move on in the career ladder. However if there is an associated exam to the subject you are learning with us then you need to contact the relevant examination authority for booking your exam. Q6. Can I get study material with the course? A6. The study material might or might not be available for this course. Please note that though we strive to provide you the best materials but we cannot guarantee the exact study material that is mentioned anywhere within the lecture videos. Please submit study material request using the form https://training.uplatz.com/study-material-request.php Q7. What is your refund policy? A7. Please refer to our Refund policy mentioned on our website, here is the link to Uplatz refund policy https://training.uplatz.com/refund-and-cancellation-policy.php Q8. Do you provide any discounts? A8. We run promotions and discounts from time to time, we suggest you to register on our website so you can receive our emails related to promotions and offers. Q9. What are overview courses? A9. Overview courses are 1-2 hours short to help you decide if you want to go for the full course on that particular subject. Uplatz overview courses are either free or minimally charged such as GBP 1 / USD 2 / EUR 2 / INR 100 Q10. What are individual courses? A10. Individual courses are simply our video courses available on Uplatz website and app across more than 300 technologies. Each course varies in duration from 5 hours uptop 150 hours. Check all our courses here https://training.uplatz.com/online-it-courses.php?search=individual Q11. What are bundle courses? A11. Bundle courses offered by Uplatz are combo of 2 or more video courses. We have Bundle up the similar technologies together in Bundles so offer you better value in pricing and give you an enhaced learning experience. Check all Bundle courses here https://training.uplatz.com/online-it-courses.php?search=bundle Q12. What are Career Path programs? A12. Career Path programs are our comprehensive learning package of video course. These are combined in a way by keeping in mind the career you would like to aim after doing career path program. Career path programs ranges from 100 hours to 600 hours and covers wide variety of courses for you to become an expert on those technologies. Check all Career Path Programs here https://training.uplatz.com/online-it-courses.php?career_path_courses=done Q13. What are Learning Path programs? A13. Learning Path programs are dedicated courses designed by SAP professionals to start and enhance their career in an SAP domain. It covers from basic to advance level of all courses across each business function. These programs are available across SAP finance, SAP Logistics, SAP HR, SAP succcessfactors, SAP Technical, SAP Sales, SAP S/4HANA and many more Check all Learning path here https://training.uplatz.com/online-it-courses.php?learning_path_courses=done Q14. What are Premium Career tracks? A14. Premium Career tracks are programs consisting of video courses that lead to skills required by C-suite executives such as CEO, CTO, CFO, and so on. These programs will help you gain knowledge and acumen to become a senior management executive. Q15. How unlimited subscription works? A15. Uplatz offers 2 types of unlimited subscription, Monthly and Yearly. Our monthly subscription give you unlimited access to our more than 300 video courses with 6000 hours of learning content. The plan renews each month. Minimum committment is for 1 year, you can cancel anytime after 1 year of enrolment. Our yearly subscription gives you unlimited access to our more than 300 video courses with 6000 hours of learning content. The plan renews every year. Minimum committment is for 1 year, you can cancel the plan anytime after 1 year. Check our monthly and yearly subscription here https://training.uplatz.com/online-it-courses.php?search=subscription Q16. Do you provide software access with video course? A16. Software access can be purchased seperately at an additional cost. The cost varies from course to course but is generally in between GBP 20 to GBP 40 per month. Q17. Does your course guarantee a job? A17. Our course is designed to provide you with a solid foundation in the subject and equip you with valuable skills. While the course is a significant step toward your career goals, its important to note that the job market can vary, and some positions might require additional certifications or experience. Remember that the job landscape is constantly evolving. We encourage you to continue learning and stay updated on industry trends even after completing the course. Many successful professionals combine formal education with ongoing self-improvement to excel in their careers. We are here to support you in your journey! Q18. Do you provide placement services? A18. While our course is designed to provide you with a comprehensive understanding of the subject, we currently do not offer placement services as part of the course package. Our main focus is on delivering high-quality education and equipping you with essential skills in this field. However, we understand that finding job opportunities is a crucial aspect of your career journey. We recommend exploring various avenues to enhance your job search: a) Career Counseling: Seek guidance from career counselors who can provide personalized advice and help you tailor your job search strategy. b) Networking: Attend industry events, workshops, and conferences to build connections with professionals in your field. Networking can often lead to job referrals and valuable insights. c) Online Professional Network: Leverage platforms like LinkedIn, a reputable online professional network, to explore job opportunities that resonate with your skills and interests. d) Online Job Platforms: Investigate prominent online job platforms in your region and submit applications for suitable positions considering both your prior experience and the newly acquired knowledge. e.g in UK the major job platforms are Reed, Indeed, CV library, Total Jobs, Linkedin. While we may not offer placement services, we are here to support you in other ways. If you have any questions about the industry, job search strategies, or interview preparation, please dont hesitate to reach out. Remember that taking an active role in your job search process can lead to valuable experiences and opportunities.