BUY THIS COURSE (GBP 29)
SAP Asset Accounting (basic to advanced)
Learn SAP Asset Accounting course main aim on managing FI-AA master data and on the handling of the many business processes.
( add to cart )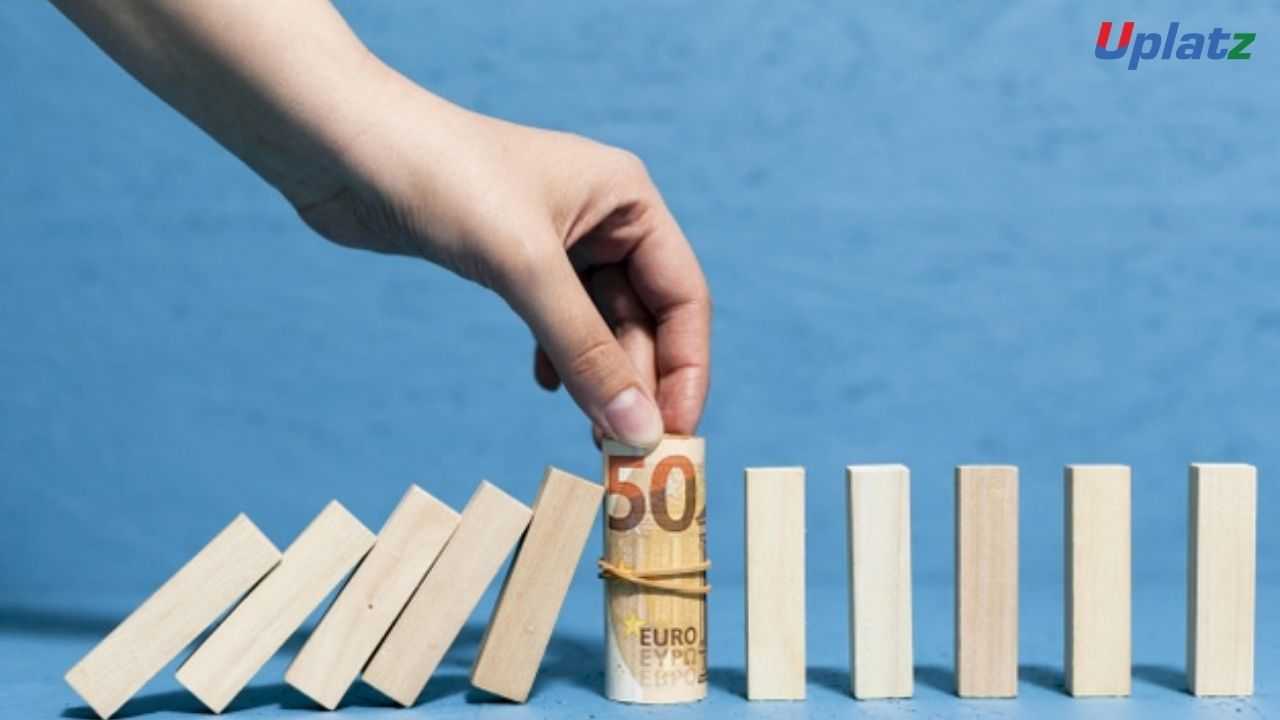 View Course Curriculum
Price Match Guarantee
Full Lifetime Access
Access on any Device
Technical Support
Secure Checkout
&nbsp Course Completion Certificate
Trending
Job-oriented
Cutting-edge
Instant access
Students also bought -
5 Hours
USD 41
319 Learners
10 Hours
GBP 29
571 Learners
5 Hours
GBP 29
255 Learners
Completed the course? Request here for Certificate.
ALL COURSES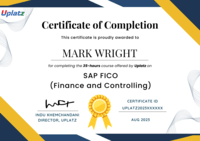 In SAP system, SAP Asset Accounting plays an essential part in handling and tracking the fixed assets. By giving complete knowledge on transactions engage in fixed assets, asset accounting acts as a subsidiary ledger to the general ledger.
The SAP New Asset Accounting (FI-AA) element is an example of a financial module that has been modify in the S/4 HANA suite to increase process efficiencies across the lifecycle of an asset. SAP Asset Accounting gives huge benefit over traditional Asset Accounting. SAP Asset Accounting is also called as sub ledger accounting, it is one of the important sub-module of SAP financial accounting (SAP FICO) module. Asset Accounting in SAP (FI-AA) is used for managing and supervising the fixed assets of an organization. The main purpose of asset accounting is to extract the exact values of the fixed assets owned by the company on a particular date.
Some important fundamentals of Asset accounting are Fixed assets are assets used for running a business enterprise, where the fixed assets are used for more than one year. The cost of using asset and the wear and tear in the asset is called as depreciation, where the depreciation is accounted at the end of accounting period. The total value of assets is charged to profit & loss accounts over life cycle of asset.
Asset Accounting in SAP FICO can manage all your fixed assets, irrespective of your industry and country. We usually call it a subsidiary ledger of FI. In addition, SAP has designed Asset accounting to manage the entire lifecycle of fixed assets. It starts with purchasing to retirement or scrapping. Thus, using this we can calculate the depreciation of assets, automatically and manually,. Many also called it Fixed Asset Accounting in SAP.
Further, Asset Accounting in SAP FICO provides real-time integration with FI for simultaneous recording of asset transactions. This includes initial and subsequent acquisition, retirement, transfer and scrapping. SAP Asset Accounting process includes Acquisition, Asset Capitalization, retirement, transfer, depreciation calculation and posting of fixed assets. It is surely one of the important submodules of SAP ERP Financial Accounting. Hence, the knowledge of the sap asset accounting process is very important for project implementation and configuration.
What you can do with Asset Accounting in SAP FICO
1) Directly post the goods or invoice receipt from MM or PP to FI-AA
2) Post asset sales from FI-AA to a customer account using FI-1R
3) Further, Capitalize the asset maintenance expenses in FI-AA using asset settlements through the PM module
4) Lastly, Pass depreciation from FI-AA to SAP CO
Uplatz's SAP Asset Accounting (basic to advanced) training program focuses on handling FI-AA master data and on the managing of the various business processes in FI-AA, it contains topics such as periodic processing, evaluation and depreciation and standard reporting. As FI-AA is a sub-ledger of FI, students can learn about organizational structures in Asset Accounting and FI, methods to configure of FI-AA in SAP Customizing, to find out how configuration possibilities can affect the application and the business processes.
This SAP Asset Accounting course is mainly designed by Uplatz for newly graduates and experienced Finance consultants. This expands the demand in skilled finance professionals over next 10 years has given rise to enough of opportunities for appearing finance professionals. For working professionals looking for change or preparing for industry certification, Uplatz bring a dynamic video-based training and certification program.
This SAP Asset Accounting course main aim on managing FI-AA master data and on the handling of the many business processes in FI-AA. It also covers such as the topics periodic processing, evaluation and depreciation and standard reporting. Student will learn something about organizational structures in Asset Accounting and FI, as FI-AA is a sub-ledger of FI.
Course/Topic - SAP Asset Accounting (basic to adv) - all lectures
Asset Accounting is an important module in SAP that manages assets of an organization by master records. Asset accounting is a sub ledger to the SAP FI module for managing the Asset records.

The FI-Asset Accounting (FI-AA) component is used for managing the fixed assets in FI system. In Financial Accounting, it serves as a subsidiary ledger to the General Ledger, providing detailed information on transactions involving fixed assets.

SAP Asset Accounting is also called as sub ledger accounting, it is one of the important sub-module of SAP financial accounting (SAP FICO) module. Asset Accounting in SAP (FI-AA) is used for managing and supervising the fixed assets of an organization.

Asset Accounting is a sub component of SAP FI Module. It deals with the fixed assets of the company for their management and analysis. It provides the complete information about the fixed assets transactions inside a company.
After the completion of SAP Asset Accounting (basic to advanced) course, Student will learn about -
· Configure the Asset Accounting module
· Create and change master data in Asset Accounting
· Understand Asset Class, Number range interval, Depreciation keys, Screen Layouts
· Attain knowledge of depreciation run and transactions
· Identify which FI-AA reports you need to analyse asset values
· Understand how to process depreciation and year-end closing
· Learn how to work with assets, transactions and depreciation
· Post common transactions such as acquisitions, retirements, transfers
· Run important asset reports such as Asset Balances, Total Depreciation and Asset History Sheet
Asset Accounting in SAP (basic to adv) – course curriculum
Unit 1 – Overview of New Asset Accounting
1. Overview of New Asset Accounting
2. Changes in Asset Accounting
3. Configuring Basic New Asset Accounting
4. Configuring Fixed Asset Accounting
Unit 2 – Chart of Depreciation/Depreciation Area/Assign COD to Company Code
1. Depreciation and Calculation Methods
2. Defining Depreciation Areas
3. Determining Depreciation Areas in Asset Class
4. Fiscal Year Specifications
5. Developing Enhancement for determining Company Code Relationship
Unit 3 – Define Asset Class/Number range interval/Creation of Asset G/L accounts
1. Asset Class and its Usage
2. Asset Class Creation
<="" li="" style="box-sizing: border-box; padding: 0px; margin: 0px;">
3. Changing the Field Status of the Asset G/L Account
4. Posting GL Account Document for Ledger Group
5. Set or Reset Reconciliation Accounts
6. Technical Clearing Account
Unit 4 – Screen Layout- Asset class
Screen Layout Rules
1. What are directives
Unit 5 – Depreciation Keys: Define Base Method/Define Multilevel method/Period control methods/Depreciation Groups
1. Depreciation Keys
2. Period Control Method
3. Maintaining Period Control Method
4. Straight Line Method
5. Changing Key Words in the Evaluation Group
6. Defining Validation and Substitution
Unit 6 – Creation of main Asset master and sub asset master data/Asset transactions
1. Master Data
2. Acquisitions – Defining Transactions types for Acquisition
3. Transaction Types for Transfer Posting
4. Transaction types for Retirement
5. Defining Transaction type for Post Capitalization
6. Defining SAP Queries
7. Defining Document type for Legacy Data Transfer
8. Changing Asset Settings – Master Data
Unit 7 – Depreciation run/display of balances/Master Data Creation
of accounts
Our SAP Asset Accounting (basic to advanced) training and certification program gives you a major understanding of the key topics covered on the SAP Inc. In addition to raise your income potential, getting certified in SAP New Asset Accounting reveal your knowledge of the skills necessary to be an effective SAP Asset Accounting Consultant. This certification verifies your ability to produce reliable, high-quality results with increased efficiency and compatible.
1. Organization of all sizes subject to increased research by government agencies, regulatory boards and investors, accountability where transparency is the solution.
2. SAP New Asset Accounting reduce asset register error rates and increases capital efficiency with optimized SAP asset accounting operations.
3. According to the recent research results, there is a vital demand for resources in the space of asset management jobs. If you are a newly-qualified accountant, now it's a good time to take stock of your career options.
After successful completion of this course, receive your SAP Asset Accounting (basic to advanced) Certificate of Completion.
In today's business world, 85% of Fortune 600 companies are running SAP. So, if you want to be an Accountant at one of the world's most powerful, profitable companies - you need SAP knowledge and experience. Learn the leading of posting acquisitions, retirements and transfers in the Asset Accounting module (FIAA) in SAP.
Market is growing, more and more industries are executing SAP systems. In the next five years, there will be a high demand of financial perspective. There are hardly any certified SAP FICO Consultants with the complete subject knowledge in the market.
SAP FICO stands Financial Accounting and Costing is the highest paid salary with the very good growth rate. Many organizations are looking for certified SAP FICO Professionals. But it is not that easy to get a job in SAP FICO as the competition is very high. The job of SAP FICO consultant indicates one of the most profitable career paths in the market today.
To start a career as an SAP FICO consultant, a student should hold a Bachelors or Master's degree in any area from a reputed institution. It would be an added advantage if a student has at least a year of experience in SAP FICO modules such as Internal Orders, Cost, and Profits Centre Accounting, Account receivable, Account Payable, and General Ledger. Apart from this, a student should have sound knowledge or experience in implementing a full cycle of SAP R3. If a student is experienced in project preparation stage to live stage it will give them in-depth knowledge about the SAP ERP system. The other necessary skills are knowledge of SAP Financial Accounting and Controlling, Good business and banking domain knowledge, good communication and interpersonal skills.
The various job titles for SAP FICO are:
1. SAP FICO Consultant
2. IT developers and tester
3. Data Analysts
4. BI and reporting professionals
5. Project Managers
6. Data Scientists
Presently, SAP FICO is one of the most demanding modules in IT industries and thus, there are enough of job opportunities in this specific field. SAP FICO consultant plays a essential role in any IT industry because they are in charge of implementing and configuring the system based on business requirements, improving processes, and new opportunities. As the high demand for SAP FICO is growing, the salary form of an SAP FICO consultant is highly profitable. According to indeed.com, the average salary for SAP FICO consultant ranges from approximately $88,334 per year for Business Analyst to $179, 626 per year for SAP Project Manager in the USA. On the other hand, the average salary of an SAP FICO consultant in India is around ₹692,000 per year.
How is the career as SAP Functional Consultant?
SAP FICO is the root of SAP as this is an excellent application for finance- related function and is one of the most popular products. This application automatically translates into a good and steady requirement for FICO professionals.
For a person just starting his or her career, the learning curve will be steep and one should grip as much as possible and focus should be on knowledge-building in the different scenarios and transactional flows.
How much do SAP FICO consultants make a year?
It's totally depends on the following key factors such as:
Company/Employer Profile
Consultants with prior area work experience are paid better than those who join the company as a fresher.
Who should attend this Training?
This SAP Assent Accounting (basic to advanced) course is meant for professionals who seek to build a career or upgrade knowledge in Asset Accounting. This course is best suited for the following professionals
1. Application Consultants
2. Project Manager
3. IT Support
4. Power Users
· End users
· IT/Business analysts
· Project team members
Q1. What are the payment options? A1. We have multiple payment options: 1) Book your course on our webiste by clicking on Buy this course button on top right of this course page 2) Pay via Invoice using any credit or debit card 3) Pay to our UK or India bank account 4) If your HR or employer is making the payment, then we can send them an invoice to pay. Q2. Will I get certificate? A2. Yes, you will receive course completion certificate from Uplatz confirming that you have completed this course with Uplatz. Once you complete your learning please submit this for to request for your certificate https://training.uplatz.com/certificate-request.php Q3. How long is the course access? A3. All our video courses comes with lifetime access. Once you purchase a video course with Uplatz you have lifetime access to the course i.e. forever. You can access your course any time via our website and/or mobile app and learn at your own convenience. Q4. Are the videos downloadable? A4. Video courses cannot be downloaded, but you have lifetime access to any video course you purchase on our website. You will be able to play the videos on our our website and mobile app. Q5. Do you take exam? Do I need to pass exam? How to book exam? A5. We do not take exam as part of the our training programs whether it is video course or live online class. These courses are professional courses and are offered to upskill and move on in the career ladder. However if there is an associated exam to the subject you are learning with us then you need to contact the relevant examination authority for booking your exam. Q6. Can I get study material with the course? A6. The study material might or might not be available for this course. Please note that though we strive to provide you the best materials but we cannot guarantee the exact study material that is mentioned anywhere within the lecture videos. Please submit study material request using the form https://training.uplatz.com/study-material-request.php Q7. What is your refund policy? A7. Please refer to our Refund policy mentioned on our website, here is the link to Uplatz refund policy https://training.uplatz.com/refund-and-cancellation-policy.php Q8. Do you provide any discounts? A8. We run promotions and discounts from time to time, we suggest you to register on our website so you can receive our emails related to promotions and offers. Q9. What are overview courses? A9. Overview courses are 1-2 hours short to help you decide if you want to go for the full course on that particular subject. Uplatz overview courses are either free or minimally charged such as GBP 1 / USD 2 / EUR 2 / INR 100 Q10. What are individual courses? A10. Individual courses are simply our video courses available on Uplatz website and app across more than 300 technologies. Each course varies in duration from 5 hours uptop 150 hours. Check all our courses here https://training.uplatz.com/online-it-courses.php?search=individual Q11. What are bundle courses? A11. Bundle courses offered by Uplatz are combo of 2 or more video courses. We have Bundle up the similar technologies together in Bundles so offer you better value in pricing and give you an enhaced learning experience. Check all Bundle courses here https://training.uplatz.com/online-it-courses.php?search=bundle Q12. What are Career Path programs? A12. Career Path programs are our comprehensive learning package of video course. These are combined in a way by keeping in mind the career you would like to aim after doing career path program. Career path programs ranges from 100 hours to 600 hours and covers wide variety of courses for you to become an expert on those technologies. Check all Career Path Programs here https://training.uplatz.com/online-it-courses.php?career_path_courses=done Q13. What are Learning Path programs? A13. Learning Path programs are dedicated courses designed by SAP professionals to start and enhance their career in an SAP domain. It covers from basic to advance level of all courses across each business function. These programs are available across SAP finance, SAP Logistics, SAP HR, SAP succcessfactors, SAP Technical, SAP Sales, SAP S/4HANA and many more Check all Learning path here https://training.uplatz.com/online-it-courses.php?learning_path_courses=done Q14. What are Premium Career tracks? A14. Premium Career tracks are programs consisting of video courses that lead to skills required by C-suite executives such as CEO, CTO, CFO, and so on. These programs will help you gain knowledge and acumen to become a senior management executive. Q15. How unlimited subscription works? A15. Uplatz offers 2 types of unlimited subscription, Monthly and Yearly. Our monthly subscription give you unlimited access to our more than 300 video courses with 6000 hours of learning content. The plan renews each month. Minimum committment is for 1 year, you can cancel anytime after 1 year of enrolment. Our yearly subscription gives you unlimited access to our more than 300 video courses with 6000 hours of learning content. The plan renews every year. Minimum committment is for 1 year, you can cancel the plan anytime after 1 year. Check our monthly and yearly subscription here https://training.uplatz.com/online-it-courses.php?search=subscription Q16. Do you provide software access with video course? A16. Software access can be purchased seperately at an additional cost. The cost varies from course to course but is generally in between GBP 20 to GBP 40 per month. Q17. Does your course guarantee a job? A17. Our course is designed to provide you with a solid foundation in the subject and equip you with valuable skills. While the course is a significant step toward your career goals, its important to note that the job market can vary, and some positions might require additional certifications or experience. Remember that the job landscape is constantly evolving. We encourage you to continue learning and stay updated on industry trends even after completing the course. Many successful professionals combine formal education with ongoing self-improvement to excel in their careers. We are here to support you in your journey! Q18. Do you provide placement services? A18. While our course is designed to provide you with a comprehensive understanding of the subject, we currently do not offer placement services as part of the course package. Our main focus is on delivering high-quality education and equipping you with essential skills in this field. However, we understand that finding job opportunities is a crucial aspect of your career journey. We recommend exploring various avenues to enhance your job search: a) Career Counseling: Seek guidance from career counselors who can provide personalized advice and help you tailor your job search strategy. b) Networking: Attend industry events, workshops, and conferences to build connections with professionals in your field. Networking can often lead to job referrals and valuable insights. c) Online Professional Network: Leverage platforms like LinkedIn, a reputable online professional network, to explore job opportunities that resonate with your skills and interests. d) Online Job Platforms: Investigate prominent online job platforms in your region and submit applications for suitable positions considering both your prior experience and the newly acquired knowledge. e.g in UK the major job platforms are Reed, Indeed, CV library, Total Jobs, Linkedin. While we may not offer placement services, we are here to support you in other ways. If you have any questions about the industry, job search strategies, or interview preparation, please dont hesitate to reach out. Remember that taking an active role in your job search process can lead to valuable experiences and opportunities.