BUY THIS COURSE (USD 17 USD 41)
Social Media Marketing
Learn how to develop an engaging & effective social media strategy for your business. Become an influential social media marketer and build your brand
( add to cart )
Save 59% Offer ends on 31-Dec-2023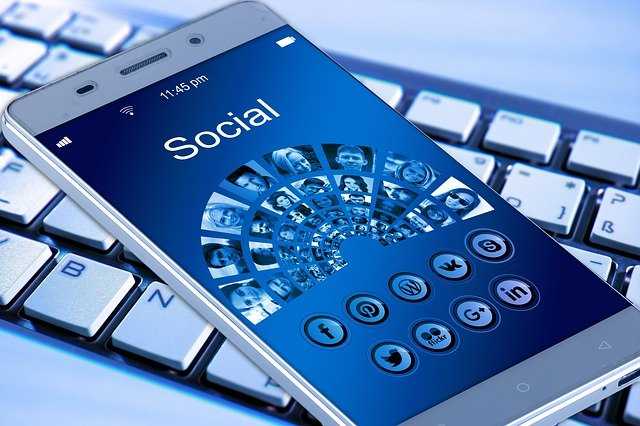 View Course Curriculum
Price Match Guarantee
Full Lifetime Access
Access on any Device
Technical Support
Secure Checkout
&nbsp Course Completion Certificate
Bestseller
Trending
Job-oriented
Instant access
Students also bought -
50 Hours
USD 69
2378 Learners
80 Hours
USD 17
3327 Learners
150 Hours
USD 45
1680 Learners
Completed the course? Request here for Certificate.
ALL COURSES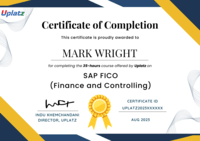 Social Media Marketing is the use of social media platforms to connect with your audience to build your brand, increase sales, and drive website traffic. This involves publishing great content on your social media profiles, listening to and engaging your followers, analyzing your results, and running social media advertisements.
The prominent social media platforms are Facebook, Instagram, Twitter, LinkedIn, Pinterest, YouTube, and Snapchat.
There are also a range of social media management tools that help businesses to get the most out of the social media platforms listed above. For example, Buffer is a platform of social media management tools, which can help you achieve success with your social media marketing. Whether you want to build a brand or grow your business, we want to help you succeed. Social media has transformed marketing, for the better most would say. Social media often feeds into the discovery of new content such as news stories, and "discovery" is a search activity. Social media can also help build links that in turn support SEO efforts. Many people also perform searches on social media sites to find people and content.
The use of social media and social networks to sell a company's products and services is referred to as social media marketing (SMM). Companies may use social media marketing to communicate with existing consumers and reach out to new ones while also promoting their intended culture, mission, or tone. Marketers may measure the performance of their efforts with social media marketing's purpose-built data analytics tools.
Building a strong social media strategy can help you increase all of your other inbound marketing initiatives while also increasing brand awareness, spreading word of mouth, and attracting customers.
In this Social Media Marketing course by Uplatz, you'll be able to:
a) Develop an engaging and effective social media strategy for your business
b) Build an inbound social media strategy that delights your customers and grows your bottom line
c) Leverage the power of social media to transform your business and your career
This Social Media Marketing training will help you make the most of the power of social media marketing using a strategic approach sharing approaches from the leading commentators and companies. This is the only social media certification training you'll ever need. The newly revised Social Media Certification will help you create the discourse around your brand, establish loyalty, and attract new consumers and partners. To put it another way, social media is the pinnacle of inbound marketing. Learn how to design a successful social media strategy, set up social listening and moderation, generate social content, broaden your reach, thrive in digital advertising, analyze ROI, and more with this Social Media Marketing course.
Course/Topic - Social Media Marketing - all lectures
In this first session we give you intro of social media marketing. What is social media marketing best platforms of social media marketing and the advantage of social media marketing.

In this session we talk about Social Media Marketing we learn about Facebook Marketing. Best techniques for Facebook marketing.

In this session we talk about Facebook Group. How we join the related groups and how we sent the articles in groups.

In this session we learn how we can make a Facebook page of our business and advantage of Facebook page. And why we need Facebook page.

In this lecture we talk about SMM Facebook Widgets. We also discuss about how SMM Facebook Widgets help in our social media marketing.

In this session we learn about Facebook paid ads. How many types of Facebook ads campaign are there which help to improve our growth.

In this session we learn how to talk lead generation form in our Facebook ads and how lead generation form helps us to get the leads.

In this session we will talk about the Facebook conversion and how to calculate the ROI of our Facebook ads.

In this video we learn how to run the Instagram ads through Facebook and the connection between Facebook and Instagram. We also talk about Social Media Marketing Facebook points.

In this session we learn the basics about Twitter. What is Twitter, how it works, and how to promote our brand on Twitter?

In this video we learn how to analyze the performance of our promotion through SMM Twitter Analytics and the importance of Twitter Analytics.

In this session we learn about Twitter paid ads, basically get introduced to Paid Media Marketing through Twitter. Types of Twitter Ads and how they work.

In this session we learn about Twitter Business Ads. How Twitter Business Ads work and also talk about difference between normal ads and business ads.

In this video we talk about the basics of LinkedIn. What is LinkedIn, the importance of LinkedIn, and how LinkedIn is different from other social media platforms.

In this session we learn how to create a LinkedIn account and how to promote our brand on LinkedIn platform.

In this video we learn how to create our company page on LinkedIn and how to promote the company page on LinkedIn platform.

In this session we will learn about paid media marketing on LinkedIn. How it works and the importance of LinkedIn Ads paid media marketing.

In this video we will learn how to promote our website on LinkedIn as well as how to handle leads on LinkedIn.

133-LinkedIn Ads Website Single Image

134-LinkedIn Ads Website Image Video Text

135-LinkedIn Ads Website Message Conversation

136-LinkedIn Ads Website Leads Conversion
• Understand everything about Social Media Marketing!
• Create a social media plan for your company that is both interesting and successful.
• Create an inbound social media strategy that satisfies your consumers while increasing your revenue.
• Make the most of social media's potential to revolutionize your company and your career.
• Create highly optimized and high quality paid ads on all Social Media platforms.
• Learn Instagram Marketing A-Z and how to monetize the social platform.
• Learn Twitter Marketing strategies for focused ads.
• Optimize your LinkedIn profile and use LinkedIn ads to grow your business.
• Learn the power of Pinterest promoted pins and all the Pinterest Marketing strategies we implement for our clients!
• Create content for promotional purposes
• Develop a successful marketing strategy to position a brand, maintain its reputation and build a website
Social Media Marketing - Course Syllabus
• The Role of Social Media Marketing
Goals and Strategies
• Identifying Target Audiences
Rules of Engagement for SMM
• Social Media Platforms and Social Network Sites
• Microblogging
• Content Creation and Sharing: Blogging, Streaming Video, Podcasts, and Webinars
• Video Marketing
Marketing with Photos Sharing Sites
• Discussion, News, Social Bookmarking, and Q&A Sites
Content Marketing: Publishing Articles, White Papers, and EBooks
• Mobile Marketing on Social Networks
• Social Media Monitoring
Tools for Managing the Social Media Marketing Effort
• Social Media Marketing Plan
The Social Media MarketingCertification ensures you know planning, production and measurement techniques needed to stand out from the competition.
The term social media marketing (SMM) refers to the use of social media and social networks to market a company's products and services. Social media marketing provides companies with a way to engage with existing customers and reach new ones while allowing them to promote their desired culture, mission, or tone.
Social Media Marketing (SMM) is marketing that targets social platforms like Facebook, Instagram, TikTok for brand promotion, target audience growth, driving website traffic, and increasing sales.
The goal of social marketing is always to change or maintain how people behave – not what they think or how aware they are about an issue. If your goal is only to increase awareness or knowledge, or change attitudes, you are not doing social marketing.
If you're an agency, it's definitely worth having either yourself or at the very least your account managers get certified. Not only will it ensure your whole team has a solid foundation to provide a good experience for your clients, your clients will feel better their account manager is certified.
Social media marketing courses can be worth it if they help you increase your skills and improve your career prospects and business revenue. Before committing to a class, research it carefully so you can feel confident about investing your time and money.
Uplatz online training guarantees the participants to successfully go through the Social Media Marketing Certification provided by Uplatz. Uplatz provides appropriate teaching and expertise training to equip the participants for implementing the learnt concepts in an organization.
Course Completion Certificate will be awarded by Uplatz upon successful completion of the Social Media Marketing online course.
The Social Media Marketing draws an average salary of $95,000 per year depending on their knowledge and hands-on experience.
The truth is, it is as complicated as any other career and is pretty demanding as well. No doubt, social media marketing is a growing field and offers endless opportunities, and the demand for social media marketers is also high.
The digital marketing extending to Social Media Marketing sites includes Facebook, Twitter, and Instagram etc, that are essential for every business. With Social Media now becoming a huge and integral part of the businesses, the Social Media Marketing career opportunities in this field are enormous.
Note that salaries are generally higher at large companies rather than small ones. Your salary will also differ based on the market you work in.
Digital Marketing manager.
Social media manager.
Social media consultant.
Online marketing.
Q1. What is Social Media Marketing?
Ans: Social media marketing is a process of attaining attention, build your brand, increase website traffic and sales through social media websites. Brands and individuals simply achieve this by publishing engaging content on their social media channels, engaging with their followers, and running social media campaigns.
There are thousands of social media websites are available as we speak. Most important social media channels based on user base are Facebook, Instagram, Twitter, LinkedIn, YouTube, and Pinterest.
The five pillars of social media marketing are
Strategy
Planning and publishing
Engagement
Analytics
Advertising
Q2. What are all the social media platforms I should use for my business?
Ans: The answer to this social media marketing interview question is totally dependent on the type of the company you are interviewing for. Whether if it's an eCommerce, Local, B2C or B2B company. So, before attending the interview, prepare yourself for the answer.
Q3. What is the impact of social media on marketing?
Ans: First of all, the consumption of social media is so high and people use multiple social media platforms in a given day. So, it is important for brands to use social media marketing as one of their primary marketing strategy to reach their targeted customers, converting them into users, keep existing customers brand loyal, solve their problems with the product, answer their queries, and more.
That's one of the reason, social media marketing is one of the areas where companies are investing now. Social media reaches and connects with targeted audiences which were never possible before. Also, social media increases social traffic to your website.
It plays a part in improving your SEO ranking, brand authority, helps you understand the behaviour of your customers, builds relationship with them, improves sales and leads, make you an authority in your market, and if you want one more reason, your competitors are already spending a good amount of money trying to be the market leader.
Q4. Why social media is so popular?
Ans: Social media is so popular because there are multiple reasons people around the world use social media. Primary reasons are:
It gives the possibility to stay connected with friends and family.
It gives the opportunity to find and connect with new people.
Social networking sites are free, and they implement various algorithms to find the type of content users might like and display similar type of content on their feed section.
People use social media sites like Twitter to stay updated & connect with the brands they like.
People use sites like LinkedIn for professional networking.
Looking at beautiful visuals from people all over the place, share their photos with the help of sites like Instagram
To learn new things, to kill time with the help of video entertainment.
Q5. List down some of the popular social media tools.
Ans: Following are the top social media tools to use:
Social Clout: Social clout is a social media analytics tool which helps advertisers to track engagement and ROI.
OptinMonster: OptinMonster lets the advertiser engage with visitors at the perfect moment.
Audiense: Audiense is a social tool let's you find new target audiences and categorize them.
Tweepi: Tweepi helps you find relevant users interested in the topic of yours. You can engage with the users, following them and eventually make them follow you.
Socedo: Socedo finds people who come under your buyer persona radius. After you find your audience, you can segregate them into multiple divisions, so you can promote content accordingly.
Socialbakers: Socialbakers is a set of tools to help you make decisions based on your followers. It lets you measure the performances against your social competitors.
ZeroFOX: ZeroFOX is a tool that helps companies to be safe against hackers.
Followerwonk: Followerwork helps you optimize your audience. It recommends you the people to follow.
CrowdBooster: This tool gets real-time data. You can then make reports with your KPI.
Q6. How can LinkedIn be used for marketing?
Ans: LinkedIn is one top social media platform to promote oneself or business. It has 310 Monthly Active Users as of now. First of all, the business account needs to be optimized for search. Publishing engaging content on company page regularly can increase the followers. Rich content has proved themselves to be pretty useful and will be helpful in increasing the engagement rate.
Q7. How will you boost Tweets or Twitter posts?
Ans: To best practices to boost tweets are:
Find out the best time to post on Twitter
Reach out to influencers and connect with them. Try to engage in a cross-promotional activity.
We can use twitter paid ads to quickly reach out to our targeted audiences.
Use hashtags properly. Not too much but the right ones to get more reach.
Schedule your tweets and use calendar to organize everything.
Use images, links, GIFs to increase retweets.
Use twitter polls to let users engage with your content.
Creatively participate in twitter chats to increase your brand awareness.
Share good content from across the web to increase follower count.
Use video in the post to improve the reach and engagement rate.
Q8. How social media can benefit a business?
Ans: Social media helps business by building awareness of the business and their products. Social media can be used for customer engagement as customers can communicate directly with brands. Social media organic posts don't cost anything so even smaller companies can afford them. And, social media paid campaigns are relatively cheaper than many other online campaigns. Social media reaches all demographics. According to Marketing Sherpa, Online adults aged 18-34 are most likely follow a brand via social networking (95%)
Social media users are active and sharing among their friends and family can help you reach more audience. Regularly engaging with your brand, makes you loyal thus it increases brand loyalty and value. Social media humanizes your brand. Apart from all these, it also increases your website traffic, generate leads, boosting sales, helps you reach influencers and improve your visibility, helps you promoting your content, helps you tackle negative comments about your brand, a medium to understand more about the sentiment of your customers, and helps you keep an eye of your competitors.
Q9. How do you measure social media success?
Ans: Option 1
Social media success depends on the goal of the campaign.
If you would like to get conversion, it is the number of online leads, online purchase, content downloads, registrations for webinars, ebook downloads the campaign got.
If you would like to get engagement, it is about how many people comment, like, share the posts.
If you would like to get awareness, number of reach of the post is the primary metric.
If you would like to get traffic to your website, how many clicks you get to the website is the success factor.
Option 2:
The following are the metrics we can track to understand the success of the campaign
Follower growth
Likes and reaction to the posts
Track Mentions
Reach of your posts
Comments and replies to the posts
Sharing numbers of the posts
Social traffic to the website
Q10. What are best practices on Twitter?
Ans: Following are some of the best practices on Twitter
Don't keep the tweets too lengthy that users won't even read. Tweets are supposed to be crisp and hitting.
Don't use too may hashtags. Stick to maximum 2.
With the help of Analytics, find what kind of tweets work and improve your strategy.
Twitter advanced search can help you manage your marketing activities.
With the help of twitter tools, schedule and plan your tweets.
Use multimedia to create more engagement.
Find the right time and day to post.
Engage with your audience.
Measure results and make decisions based on your experiments.
Search and add valuable followers.
Optimize your Twitter profile.
Use Twitter tools to schedule tweets.
Q1. What are the payment options? A1. We have multiple payment options: 1) Book your course on our webiste by clicking on Buy this course button on top right of this course page 2) Pay via Invoice using any credit or debit card 3) Pay to our UK or India bank account 4) If your HR or employer is making the payment, then we can send them an invoice to pay. Q2. Will I get certificate? A2. Yes, you will receive course completion certificate from Uplatz confirming that you have completed this course with Uplatz. Once you complete your learning please submit this for to request for your certificate https://training.uplatz.com/certificate-request.php Q3. How long is the course access? A3. All our video courses comes with lifetime access. Once you purchase a video course with Uplatz you have lifetime access to the course i.e. forever. You can access your course any time via our website and/or mobile app and learn at your own convenience. Q4. Are the videos downloadable? A4. Video courses cannot be downloaded, but you have lifetime access to any video course you purchase on our website. You will be able to play the videos on our our website and mobile app. Q5. Do you take exam? Do I need to pass exam? How to book exam? A5. We do not take exam as part of the our training programs whether it is video course or live online class. These courses are professional courses and are offered to upskill and move on in the career ladder. However if there is an associated exam to the subject you are learning with us then you need to contact the relevant examination authority for booking your exam. Q6. Can I get study material with the course? A6. The study material might or might not be available for this course. Please note that though we strive to provide you the best materials but we cannot guarantee the exact study material that is mentioned anywhere within the lecture videos. Please submit study material request using the form https://training.uplatz.com/study-material-request.php Q7. What is your refund policy? A7. Please refer to our Refund policy mentioned on our website, here is the link to Uplatz refund policy https://training.uplatz.com/refund-and-cancellation-policy.php Q8. Do you provide any discounts? A8. We run promotions and discounts from time to time, we suggest you to register on our website so you can receive our emails related to promotions and offers. Q9. What are overview courses? A9. Overview courses are 1-2 hours short to help you decide if you want to go for the full course on that particular subject. Uplatz overview courses are either free or minimally charged such as GBP 1 / USD 2 / EUR 2 / INR 100 Q10. What are individual courses? A10. Individual courses are simply our video courses available on Uplatz website and app across more than 300 technologies. Each course varies in duration from 5 hours uptop 150 hours. Check all our courses here https://training.uplatz.com/online-it-courses.php?search=individual Q11. What are bundle courses? A11. Bundle courses offered by Uplatz are combo of 2 or more video courses. We have Bundle up the similar technologies together in Bundles so offer you better value in pricing and give you an enhaced learning experience. Check all Bundle courses here https://training.uplatz.com/online-it-courses.php?search=bundle Q12. What are Career Path programs? A12. Career Path programs are our comprehensive learning package of video course. These are combined in a way by keeping in mind the career you would like to aim after doing career path program. Career path programs ranges from 100 hours to 600 hours and covers wide variety of courses for you to become an expert on those technologies. Check all Career Path Programs here https://training.uplatz.com/online-it-courses.php?career_path_courses=done Q13. What are Learning Path programs? A13. Learning Path programs are dedicated courses designed by SAP professionals to start and enhance their career in an SAP domain. It covers from basic to advance level of all courses across each business function. These programs are available across SAP finance, SAP Logistics, SAP HR, SAP succcessfactors, SAP Technical, SAP Sales, SAP S/4HANA and many more Check all Learning path here https://training.uplatz.com/online-it-courses.php?learning_path_courses=done Q14. What are Premium Career tracks? A14. Premium Career tracks are programs consisting of video courses that lead to skills required by C-suite executives such as CEO, CTO, CFO, and so on. These programs will help you gain knowledge and acumen to become a senior management executive. Q15. How unlimited subscription works? A15. Uplatz offers 2 types of unlimited subscription, Monthly and Yearly. Our monthly subscription give you unlimited access to our more than 300 video courses with 6000 hours of learning content. The plan renews each month. Minimum committment is for 1 year, you can cancel anytime after 1 year of enrolment. Our yearly subscription gives you unlimited access to our more than 300 video courses with 6000 hours of learning content. The plan renews every year. Minimum committment is for 1 year, you can cancel the plan anytime after 1 year. Check our monthly and yearly subscription here https://training.uplatz.com/online-it-courses.php?search=subscription Q16. Do you provide software access with video course? A16. Software access can be purchased seperately at an additional cost. The cost varies from course to course but is generally in between GBP 20 to GBP 40 per month. Q17. Does your course guarantee a job? A17. Our course is designed to provide you with a solid foundation in the subject and equip you with valuable skills. While the course is a significant step toward your career goals, its important to note that the job market can vary, and some positions might require additional certifications or experience. Remember that the job landscape is constantly evolving. We encourage you to continue learning and stay updated on industry trends even after completing the course. Many successful professionals combine formal education with ongoing self-improvement to excel in their careers. We are here to support you in your journey! Q18. Do you provide placement services? A18. While our course is designed to provide you with a comprehensive understanding of the subject, we currently do not offer placement services as part of the course package. Our main focus is on delivering high-quality education and equipping you with essential skills in this field. However, we understand that finding job opportunities is a crucial aspect of your career journey. We recommend exploring various avenues to enhance your job search: a) Career Counseling: Seek guidance from career counselors who can provide personalized advice and help you tailor your job search strategy. b) Networking: Attend industry events, workshops, and conferences to build connections with professionals in your field. Networking can often lead to job referrals and valuable insights. c) Online Professional Network: Leverage platforms like LinkedIn, a reputable online professional network, to explore job opportunities that resonate with your skills and interests. d) Online Job Platforms: Investigate prominent online job platforms in your region and submit applications for suitable positions considering both your prior experience and the newly acquired knowledge. e.g in UK the major job platforms are Reed, Indeed, CV library, Total Jobs, Linkedin. While we may not offer placement services, we are here to support you in other ways. If you have any questions about the industry, job search strategies, or interview preparation, please dont hesitate to reach out. Remember that taking an active role in your job search process can lead to valuable experiences and opportunities.