20 Hours
Self-paced Training (pre-recorded videos)
USD 17 (USD 140)
Save 88% Offer ends on 31-Dec-2023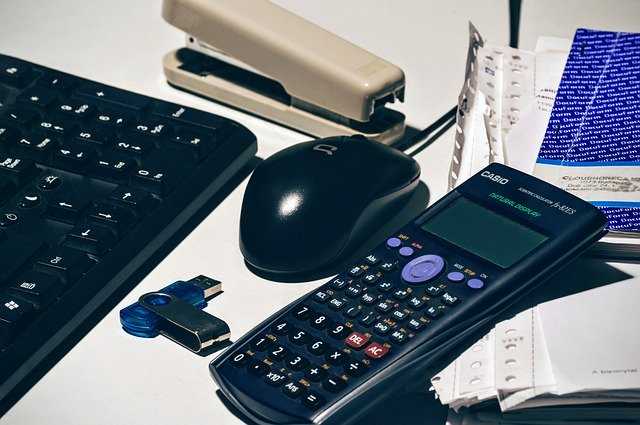 About this Course
Sign up for this endorsed bookkeeping course online and take your accountancy skills to the next level!
Uplatz offers this most comprehensive bookkeeping course with deep-dive into the functions and objectives of professional bookkeeping. Study the main duties and responsibilities of the qualified bookkeeper, while considering the use of balance sheets, financial statements and other key financial documents. Master the art of effective financial planning and budgeting, as you work your way towards the Bookkeeping Diploma. With no deadlines or time restrictions imposed, you're free to study at a time and pace that suit your lifestyle.
Uplatz is a global training provider specialising in accessible, affordable and enjoyable bookkeeping training online, open to ambitious candidates worldwide.

------------------------------------------------------------------------------------------------------
Why Study Bookkeeping?
The appeal of a career in bookkeeping an accountancy lies in three things. First of all, there's the immense job market qualified bookkeepers gain access to. Almost every organisation worldwide relies on the knowledge and skills of talented bookkeepers to watch over their financial performance. Secondly, professional bookkeepers can take home surprisingly generous salaries. And if all this wasn't enough, talented bookkeepers also have the option of setting up solo and going into business as their own boss. In terms of both flexibility and freedom of choice, bookkeeping is a profession that takes some beating. Just as long as you have a flair for numeracy and a keen eye for detail, a career in bookkeeping could be right up your street!
------------------------------------------------------------------------------------------------------
Target Audience


·
Anyone interested in a bookkeeping or accountancy career

·
Accountancy personnel working on their skills and knowledge

·
Business owners and entrepreneurs who manage their own accounts

·
Anyone with an eye for numbers and flawless attention to detail

·
Jobseekers working on their CVs and employability

·
Candidates interested in self-employment opportunities
------------------------------------------------------------------------------------------------------
Bookkeeping Diploma
Course Details & Curriculum
Module 1 - Introduction to Bookkeeping
The course begins with a fascinating introduction to the functions and objectives of bookkeeping. Candidates are introduced to basic accountancy terminology, along with key accountancy concepts such as assets, liabilities, equity, revenues, expenses and inventory. Several major accountancy documents are also presented and discussed.
Module 2 - Accounting Methods, Concepts and Standard
Module two brings some of the more important accountancy methods, concepts and standards (national and international) into discussion. Examples of which include business entity concept, continuity concept, money measurement concept, cost concept and the concept of conservatism. Generally Accepted Accounting Principles (GAAP) are also discussed.
Module 3 - Keeping Track of your Business
Candidates are then guided through the process of using key accountancy documents and processes to keep track of overall business performance. Topics introduced include accounts payable, accounts receivable, the functions of journals and ledgers, subdivision of journals, cash books and the importance of effective cash management.
Module 4 - Understanding Balance Sheets
Module four guides candidates through the process of producing and adjusting balance sheets, while outlining the objectives of financial statements in general. Guidelines for effective balance sheet analysis are also presented, along with the various different types of assets and liabilities, an introduction to working capital management and how to calculate net worth.
Module 5 - Financial Statements
Financial statements and working capital continue as the core focus in module four, which outlines the importance of effective working capital management. Candidates learn how to determine working capital requirements, while considering the various internal and external sources of funds, preparation of cash flow statements and more.
Module 6 - Payroll Accounting Terminology
Module six takes a further look at the most important terminology in accountancy, payroll and bookkeeping. Candidates learn the meaning of gross wages, net wages, salary deferrals, employee benefits, accrued leave, government payroll returns, employer tax expenses and more.
Module 7 - End of Period Procedures
Learners are then introduced to some of the more important end-of-period procedures and responsibilities in bookkeeping. Examples of which include dealing with bad debt, working with the trial balance, posting necessary corrections and adjustments, reconciling investments, reconciling cash, depreciating assets and more.
Module 8 - Financial Planning, Budgeting and Control
In module eight, candidates consider the enormous value and importance of effective financial planning, strategic budgeting and intelligent cost control. The functions and objectives of a budget are discussed at length, along with who takes responsibility for budgeting, guidelines for effective forecasting and an introduction to control ratios.
Module 9 - Auditing 
Concluding the course, module nine examines the 'where', 'when' and 'why' of auditing from a contemporary business perspective. The functions and objectives of internal and external audits are discussed, along with a brief history of auditing and the potential benefits of conducting regular audits.

------------------------------------------------------------------------------------------------------

Career Path
An accredited Level 5 Bookkeeping Diploma could open the door to a world of remarkable career opportunities. Typical job titles in the field of bookkeeping and accountancy include accounting specialist, budget manager, cost analysis specialist, insurance associate, payroll manager, financial risk manager and many more besides. Alternatively, you may choose to go into business as a self-employed bookkeeper and become your own boss. With experience, talented bookkeepers can earn anything from £25,000 to more than £60,000.

------------------------------------------------------------------------------------------------------