80 Hours
Self-paced Training (pre-recorded videos)
USD 490 (USD 560)
Save 13% Offer ends on 31-Dec-2023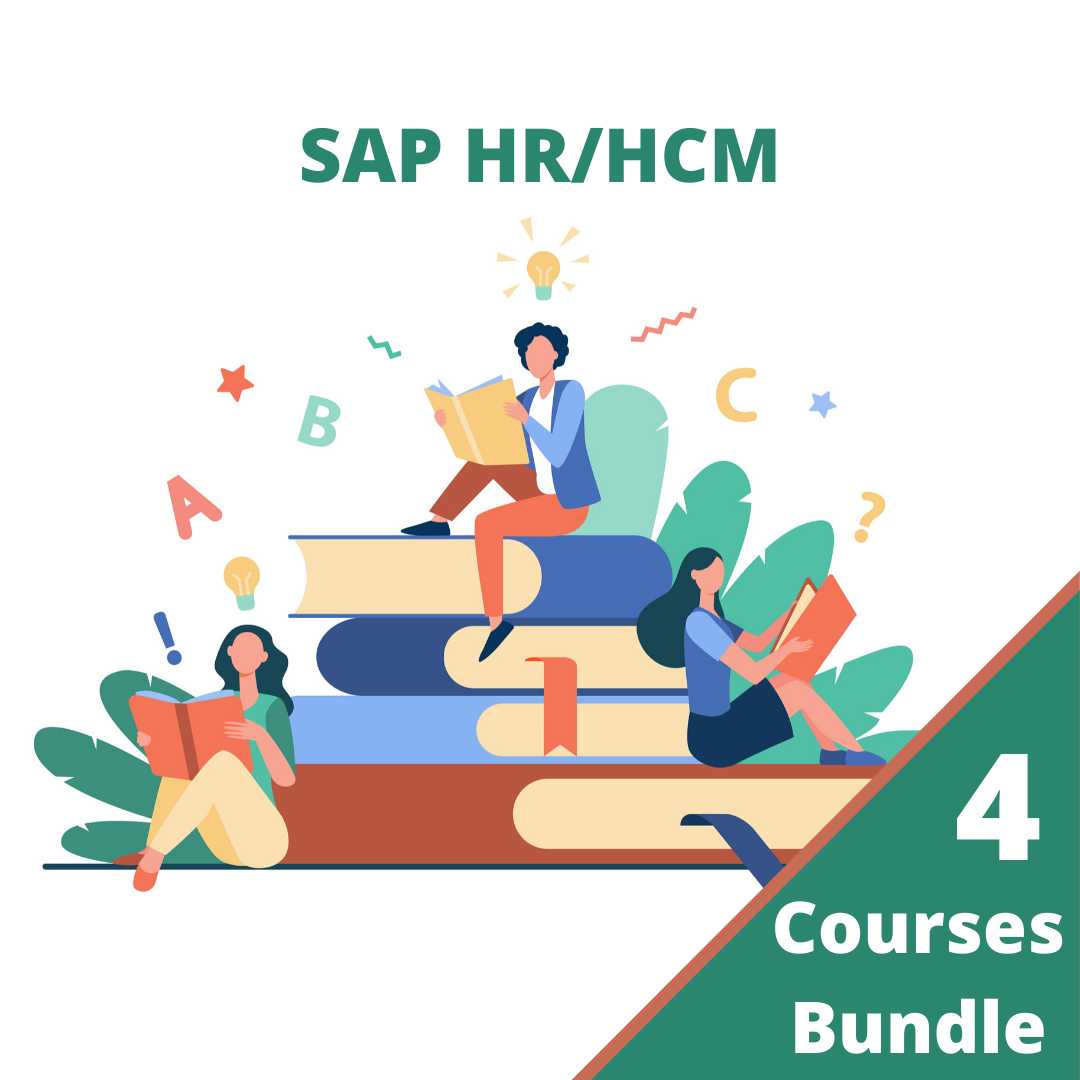 About this Course
In this bundle course for SAP HR which includes HCM, SuccessFactors EC, SF RCM and UK Payroll, a user will be able to gain his knowledge on the different aspects of the SAP HR process flow and how SAP is helping the organizations in fastening their hiring process and also maintaining the complete details of an employee using the SAP platform.
Uplatz is offering the following contents for this 4 in 1 SAP HR bundle course:
Ø
Introduction to SAP HCM
Ø
Organization Management
Ø
Personal Administration
Ø
Employee Central Mastery – Core HCM module.
At the end of this course, a learner will be able to join any organization as an HR or an SAP HCM Consultant.
Bundle Course - SAP HR (HCM - SuccessFactors EC - SF RCM - UK Payroll)
Course Details & Curriculum
SAP HR Bundle Course
SAP HCM
SAP INTRODUCTION
· SAP ERP Introduction
· SAP HCM Introduction
· SAP SYSTEM Installation
· Creation of System Access
ORGANIZATION MANAGEMENT
· HR structures.
· Creation of Enterprise structure
· Creation of Personal structure
· Creation of Organization structure
· Organization and Staffing Method
· Simple Maintenance Method
· Expert Mode, Matrix Structure
· Objects, relationships
· Reporting structure
· Structure Reorganization
· Account assignment
PERSONAL ADMINISTRATION
· Concepts of Number range
· Hr master data configuration
· Overview of Infotype, subtypes
· Configuration of Info group
· Personnel Actions
· Screen Modification
· Overview of Infogroup modifier
· Customizing the Features/ Decision Tree
TIME MANAGEMENT
· Overview of Time management
· Negative Time Recording.
· Time evaluation
· Time entitlement
· Holiday Calendar
· Work schedules concept
· Absence and attendance quota's Generation
· Configuration of rules such as counting rule
· Rounding and configuration of reduction rules.
· Deduction rules for quota generation
PAYROLL
· Pay scale structure
· Generation of payroll periods and Paydays
· Creation of Payscale Structures
· Concepts of Wage Type Group
· Creations of wage types
· Copy and creation of wage type groups
· Processing class
· Evaluation class
· Cumulation of wage types
· Overview of PCR Creation (Personal Calculation Rule)
· Overview of Schema Functions and Operations
· Off cycle payroll
· Retroactive Accounting
· Control record
· Payroll Simulation
· Creation of Remuneration Statement
RECRUITMENT
· Applicant Master date configuration
· Applicant number range
· Applicant actions
· Workforce requirement and advertising
· Applicant administration
· Applicant status creation
· Applicant structure creation
· Concepts of short profile
DISCUSSION
· Overview of Blueprint Preparation
· User Testing
· Overview of ASAP Methodology
· Discussing Mock Certification Questions
SAP SuccessFactors EC
Module: Introduction to Mastery Topics:
1. Cloud and SF Architecture
2. Instance, Provisioning explanation
3. Technical Architecture
4. Integration Technology/Tools
5. Bizxpert Methodology – Implementation Methodology.
6. Basic company settings in Provisioning
7. Creating administrators in Provisioning
8. Creating administrators in Instance
9. Instance basic settings – Passwords, Home Page, Welcome Menu, Company
info,
Employee files
10. Administrator tools
11. Commonly used terms
12. Admin Privileges
13. Proxy Management
14. Setting up company Logos
15. Manage Data User Records
16. Employee Data File
17. Permissions
18. Role Based Per missioning (RBP).
19. Pick list Management.
20. Text Customization in Instance
21. XML and Data models
22. People Search
23. Rating Scales
24. Route Maps (Workflow)
25. Launching forms
26. Employee Profile
Module: Employee Central Mastery – Core HCM module
1. Introduction and basic provisioning set up exercises
2. Data models
3. Employee Central Structure
4. Data model Management
5. Data model Associations
6. Enable employee central and RBP
7. Update employee details
8. ESS/MSS functionality
9. Understanding security
10. Managing security with RBP
11. EC as a system of record
12. EC Customizing and Populating Basic Foundation data
13. Customizing Country specific files in Foundation tables
14. Creating and modifying associations
<span style="mso-fareast-font-family: 'Helvetica Neue'; mso-bidi-font-family: Calibri