10 Hours
Self-paced Training (pre-recorded videos)
GBP 12 (GBP 100)
Save 88% Offer ends on 30-Nov-2023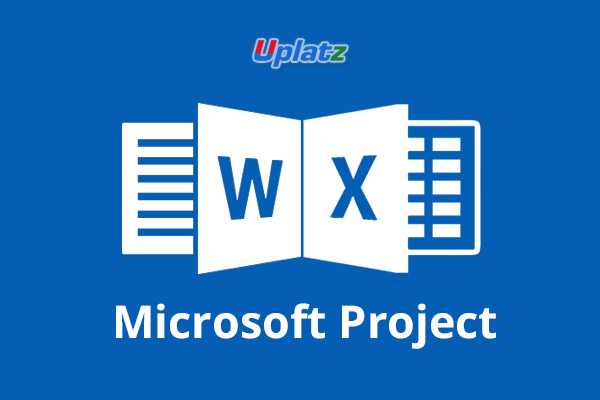 About this Course
Microsoft Project is a program that is designed to assist tasks in project management. It helps a Project Manager in running and tracking his project in an efficient way. As a beginner, one should have a thorough understanding of:

1. How to create a new project in Microsoft Project.
2. Using project ribbons and customizing project interfaces.
3. Modifying the project information.
4. Creating dependencies between project tasks.
5. Material and cost resources.
6. Calendar work resource, etc.
At Uplatz, along with the above-mentioned features, a learner will be able to gain some more in-depth knowledge on the Microsoft Project which will help him in getting the right direction in managing and organizing a project at a beginner level in his organization.
Moreover, upon successful completion of the course, a learner will be handed a Certification of Completion from Uplatz.
Microsoft Project (Beginner)
Course Details & Curriculum
Module 1: Introduction to Microsoft Project
Learning outcomes:
Understand how to start Microsoft Project, creating a Project file and navigating through its many commands.
Topics covered:
· Starting Microsoft Project
· Identify Project Components
· Open, Create and Save a Project
· Getting Help in Project
· Setting Project Options
· Setting Non-Working Time
Module 2: Creating a Project Plan
Learning outcomes:
Understand how to add project tasks, set task dependencies and constraints.
Topics covered:
· Setting Manual/Auto Scheduling Modes
· Entering Tasks and Duration
· Adding Task Dependencies
· Adding Constraints and Deadlines
· Adding Recurring Tasks
Module 3: Adding and Assigning Resources
Learning outcomes:
Effectively adding a pool of resources and assigning the resources to tasks within a project.
Topics covered:
· Create a Pool of Resources
· Adjust Resource Calendars and Costs
· Assign Resources to Tasks
Module 4: Formatting and Printing the Plan
Learning outcomes:
Exploring different settings and options to help present and print your Project to professional standards.
Topics covered:
· Formatting Text & Text Styles
· Formatting the Gantt Chart
· Printing the Gantt Chart
· Running Project Reports
Module 5: Tracking Progress
Learning outcomes:
How to track a project's plan effectively by using tools to monitor the progress of tasks.
Topics covered:
· Saving the Baseline
· Updating Tasks
· Displaying Progress Lines and Tracking Filters
Module 6: Appendix & Notes
Topics covered:
· Terms and Definitions
· Goals of Project Management
· Process of Project Management
· The Role of the Project Manager
· Planning Methods
Certification
Microsoft Project - Beginner
Career Path
Project manager
MS Project manager