30 Hours
Self-paced Training (pre-recorded videos)
USD 17 (USD 140)
Save 88% Offer ends on 31-Dec-2023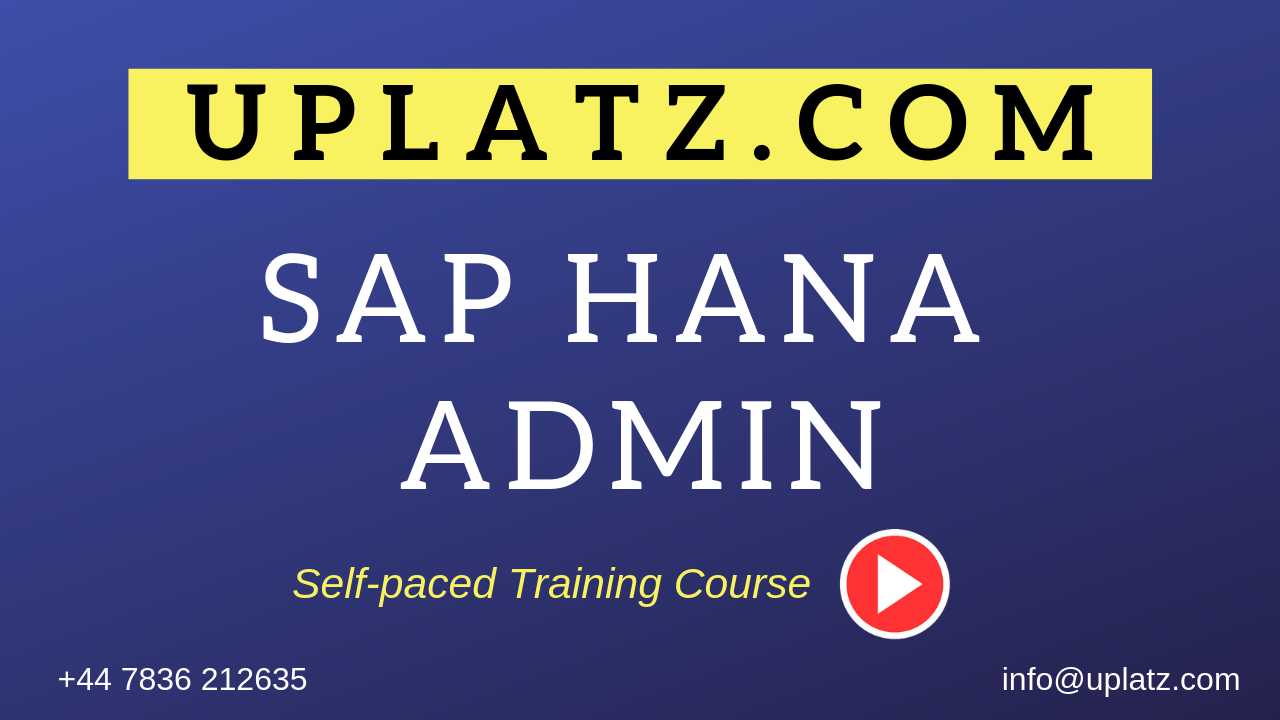 About this Course
SAP HANA or High Performance Analytic Appliance is an application from SAP where it uses an in-memory database to analyze real-time data and development of applications on the top of it.
SAP HANA Administration is a sub-module of SAP HANA that manages the HANA system in a single or in a distributed system environment, where each HANA system contains multi-node architecture, each node containing multiple processors for a fast speed data analysis and real-time data provisioning. Each HANA Studio under Administration contains administration perspective to manage all the admin tasks in a HANA system.
The following activities are included in an SAP HANA Administration:
-> Manages a multiple host system
-> Manages Administration tools
-> Keep track of the System Management and Availability
-> Lifecycle Management
-> Security and User Management
-> Data Provisioning and Integration with non-SAP systems

In this SAP HANA Admin/Administration course from Uplatz, learners will be able to understand the SAP HANA Architecture, Edition, Sizing, Installation Overview, Installing SAP HANA, Client, Studio, SAP HANA Data Provisioning, etc.

After the successful completion of the course, learners will be awarded a Certificate of Completion on SAP HANA Admin from Uplatz.
SAP HANA Admin
Course Details & Curriculum
SAP HANA ADMIN is a game-changing, real-time platform for analytics and applications. While simplifying the IT stack, HANA provides powerful features like: significant processing speed, the ability to handle big data, predictive capabilities and text mining capabilities. SAP HANA in-memory database can help applications zero-in on the information they need – without wasting time sifting through irrelevant data. As a result it delivers instant answers to complex queries – and better decision making across the enterprise.
FAQs
Will this course help me clear the certification exam?
+
Which is better - Self-paced training or Instructor-led training?
+
What if I miss a class?
+
How will I execute the practical?
+
Is the course material accessible after completion of the course?
+
Is there any offer/discount that I can avail?
+
Will I get a refund if I cancel my enrollment?
+
What if I have queries after completion of the course?
+