25 Hours
Online Instructor-led Training
USD 500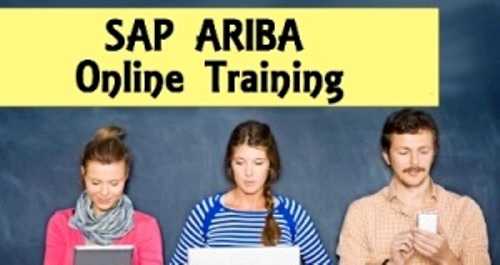 About this Course
SAP ARIBA Online Training and Job Support Services
Course Details & Curriculum
SAP Ariba Online Training and Job Support services offering by Glory IT Technologies Certified working Professionals. We are only institute providing SAP ARIBA Training to global wide students. Ariba offers an open network and web based application to sell,buy and manage cash among Business to business buyers and sellers. We also Provides Remote Server Access for SAP Ariba in the training period. Click this link to know more: http://goo.gl/yvZX9p.


PREREQUISITES, REQUIRED KNOWLEDGE:

Fundamental Knowledge on IT
Programing Knowledge


Course Content:


UNIT 1: ARIBA PROCUREMENT CONTENT
Introduction
Using the Catalog
Importing Catalogs
Validation and Errors
Catalog Hierarchy
Catalog Views
Contract Compliance


UNIT 2: ARIBA SUPPLIER PERFORMANCE MANAGEMENT
Introduction
Application Orientation
Managing an SPM Project
Planning Phase
Monitoring Phase
Managing Scorecards
Managing Surveys
Running Reports


UNIT 3: ARIBA SOURCING: CREATING EVENTS
Introduction
Sourcing Event Overview
Building you're Sourcing Event: Rules, Team, Suppliers
Building your Sourcing Event: Content
running your Sourcing Event
Sourcing Events with Monetary Bidding
FAQ
Will this course help me clear the certification exam?
+
Which is better - Self-paced training or Instructor-led training?
+
What if I miss a class?
+
How will I execute the practical?
+
Is the course material accessible after completion of the course?
+
Is there any offer/discount that I can avail?
+
Will I get a refund if I cancel my enrollment?
+
What if I have queries after completion of the course?
+