45 Hours
Online Instructor-led Training
USD 350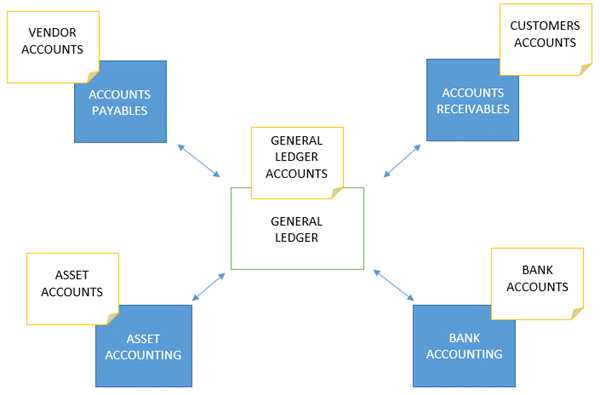 About this Course
SAP is not just a course or training, it is an investment that will help boost your career.
Today, this is the career path that will sustain for a longer period of time.
Learning SAP courses will build a strong skill-set in your portfolio.
SAP technology is still booming, yet you have to keep up with the technology
& changing market trends with a
lot of growth opportunities.
Finance training, is an essential training for the finance professionals.
FI training covers the major aspects of FI (Financial Accounting) required by
organizations of varying sizes.
During the training, the aspirants will learn how to integrate different modules of ERP for bringing
financial automation by getting complete information on Accounts Receivable, Accounts Payable, General Ledger, Tax, etc.
The participants get complete overview of controlling the flow of costs and revenues taking place, and analyzing the company's performance for providing improved business process in terms of financial accounting and reporting.
It can be easily integrated with sales & distribution and materials management etc.
It extends to almost every aspect of business operation.
It enables Smoother and Efficient Accounting Processes.
Makes managing business flow easier.
FI facilitates to track and report on different companies across different countries.
SAP FI (AP, AR, GL, AA)
Course Details & Curriculum
SAP FI Course contain

1. Organizational Elements/Basic Settings

1. Company Code
2. Business Area
3. Chart of Accounts
4. Variant Principle
5. Fiscal Year Variant
6. Posting period variant
7. Tolerance group
8. Field status variant

2. General Ledger

1. G/L Master Records
2. Account Groups
3. Reconciliation Accounts
4. Document Control Overview
5. Automatic Account Assignments

3. Accounts Payable

1. Vendor Master Records
2. Account Groups
3. Integration with Materials Management
4. Document Control Overview
5. Automatic Account Assignments
6. Payment Procedures

4. Accounts Receivable

1. Customer Master Records
2. Account Groups
3. Integration with Sales & Distribution
4. Document Control Overview
5. Automatic Account Assignments
6. Dunning Procedures

5. Asset Accounting

1. Chart of depreciation
2. Asset Class
3. Depreciation area
4. Depreciation key
5. Asset Master
6. Asset Acquisition
7. Depreciation run
8. Asset Explorer

6. Bank Accounting

1. House Bank
2. Bank Master data
3. Bank Statement
4. Bank Reconciliation.
Certification
SAP Financial Certification
SAP cerification is very useful and important asset to enter into SAP job market.
SAP Certification is world wild accepted. It gives weightage to your profile while searching job.
Career Path
SAP is definitely a good option for a long lasting and fulfilling career.
Its every professional's dream to choose a right career that is not only professionally satisfying but also financially rewarding.
However, access to career counseling to make better and informed career decisions is one of the areas where we don't have or find many resources to turn to.
SAP Roles are combination of transactions and authorizations which are stored in Profiles. It can be more than one Profiles associated with the role. It is depend on the number of transactions and authorizations contained in the Role.

Generally SAP role start with SAP Jr. consultant then it move to SAP Sr. Consultant.
Team lead, Then after getting experience then it move to Asst. Manager or manager.
Then Project manager and after that it goes to Delivery manager.
Project role completely depends on requirements.


Job Prospects
SAP job completely depends on assign project and your work experience.
Fresher can join in organization as Support consultant and their after he can move to implementation role.
There are various role need to perform by SAP Consultant and in every role consultant are learning new things as per market requirement.

SAP candidate can join organization as Consultant, Team leader, Manager, Project Manager etc.
Its give long term stability in job.

SAP gives best salary in Industry as compared to other sectors.