50 Hours
Online Instructor-led Training
USD 490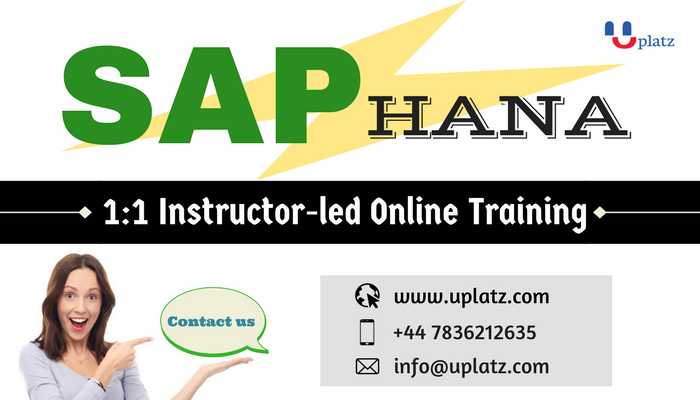 About this Course
SAP HANA SP12
Course Details & Curriculum
SAP HANA
SAP HANA is a game-changing, real-time platform for analytics and applications. While simplifying the IT stack, it provides powerful features like: significant processing speed, the ability to handle big data, predictive capabilities and text mining capabilities.
SAP HANA provides the platform to build a new generation of solutions – a powerful foundation to help deliver groundbreaking innovations without disruption. This real-time platform combines high-volume transactions.
FAQ
Will this course help me clear the certification exam?
+
Which is better - Self-paced training or Instructor-led training?
+
What if I miss a class?
+
How will I execute the practical?
+
Is the course material accessible after completion of the course?
+
Is there any offer/discount that I can avail?
+
Will I get a refund if I cancel my enrollment?
+
What if I have queries after completion of the course?
+