BUY THIS COURSE (USD 17 GBP 29)
Power BI
Learn how to develop rich data visualization & analytics dashboards with Power BI. Build amazing Business Intelligence reports. Become a Data Analyst.
( add to cart )
Save 59% Offer ends on 31-Dec-2023
Preview Power BI course
View Course Curriculum
Price Match Guarantee
Full Lifetime Access
Access on any Device
Technical Support
Secure Checkout
&nbsp Course Completion Certificate
Trending
Popular
Job-oriented
Instant access
Students also bought -
20 Hours
USD 17
372 Learners
23 Hours
USD 17
558 Learners
350 Hours
USD 45
453 Learners
Completed the course? Request here for Certificate.
ALL COURSES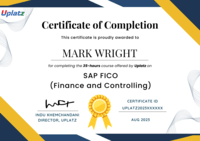 Power BI is a Business Intelligence, cloud-based platform that provides non-technical users with tools to analyse, visualize and store data. Power BI is simple and user friendly and best for the user familiar with Excel. It converts data from different sources to interactive dashboards and BI reports and is used by data analyst and business intelligence to a create report. Power BI includes several components: Power BI desktop, gateway, mobile app and services. It allows user to connect to SQL database, Azure cloud and web platform like Facebook, Google analytics etc.
Power BI is an analytics tool developed by Microsoft that turns your bits of unstructured data into a visually compelling story. It consists of the Power BI Desktop, the SaaS Power BI Service, and a range of mobile apps (iOS and Android compatible). These tools take big data and help your business or organization ask the right questions and receive actionable insights.
Power BI has the benefit of integrating smoothly with the existing platform, personalized dashboards, no memory or speed constraints, no technical supports required, extract business intelligence rapidly and much more. Microsoft Power BI facilitates different methods of data analysis to turn your data into new insight and intelligence.
Power BI takes information from disparate data sources and turns them into custom visuals designed to help an organization not only read the info but get a clear idea of what to do. The right data visualization can be the difference between having unstructured data that disappears and using that data to make critical (and more importantly, correct) decisions.
The ability to ask questions of your data is a powerful competitive advantage, resulting in new income streams, better decision making and improved productivity. A recent McKinsey Consulting report has identified that data analysis is one of the most important skills required in the global economy at the current time.
This PowerBI course by Uplatz provides comprehensive knowledge on the end to end process involved in PowerBI. This training will help you to master in data analyst and business intelligence in great details.
During the course you will understand why the form of analysis is important and also provide examples of analysis using Power BI. The following methods of analysis are included: a) Preparing Data for analysis, b) Key Metrics, c) Comparison Analysis, d) Trend Analysis, e) Ranking Analysis, g) Interactive Dashboards, h) Contribution Analysis, i) Variance Analysis, j) Frequency Analysis, k) Correlation Analysis, l) Table Summary and Relationships
This Microsoft Power BI course has been designed for all business professionals who want to take their ability to turn data into information to the next level. Gain a 360° overview of exploring and using Power BI to build impactful reports. In this course, you'll go from zero to hero as you discover how to use this popular business intelligence platform through hands-on exercises. Before diving into creating visualizations using Power BI's drag-and-drop functionality, you'll first learn how to confidently load and transform data using Power Query and the importance of data models. You'll also learn to drill down into reports and make your reports fully interactive.
Course/Topic - Power BI - all lectures
Learn how you can leverage Power BI to easily build reports and dashboards with interactive visualizations and see how other organizations have used this solution to drive business results with actionable insights.

In this session, with Power BI Desktop, you can build advanced queries, models, and reports that visualize data. You can also build data models, create reports, and share your work by publishing to the Power BI service.

This is the first part of Basic Dashboard in Power BI. In this video you will learn how to create a basic dashboard with simple data points.

In this Video, we will show you how can you install Power PI desktop in PC.

The third part in a series of Microsoft Power BI tutorials for beginners. This tutorial cover Filter's pane and the Slicers.

In this Part 4, video shows the time slicer feature of Power BI Desktop. Also running some simple statistics using the matrix visualization.

In this Part 5 session you will learn about how to create a simple R script in Power BI desktop using the grid Extra package for displaying data and the dplyr package for data munging.

In this Microsoft Power BI video, you will learn how to represent the data in a Map using Power BI. For this purpose, a data that contains the columns such as a State, Province, Country, City, ZIP Code/Postal Code, etc. must be present in the database

In this video you can explore, what is Star Schema, why it is important in Power BI, Among the most basic design skills in designing a data warehouse solution is the star schema design.

In this Power BI Tutorial, you will look at how to use Power Query in Power BI Desktop to merge different queries and join kind. This Microsoft Power BI tutorial for beginners is aimed at new Power BI users.

In this video we will go through the basics of data modelling in Power BI, to get you started fast and easy.

In this video, learn how to use relationship's view, what other views exist in Power BI Desktop and why it's important to use them.

This video explains the importance of cross filter direction in Microsoft Power BI. It discusses how the single or bi-directional filter affects the data in the report.

In this video you will see details about m language and dax language.

In this video you will learn how to create two interactive Power BI dashboards, plus a decomposition tree using the free Power BI tools.

In this video, we will show you how you can use a parameter, within a Power BI report, to dynamically change the data in a report.
Course Objectives
• Explain Power Query and Power BI Desktop
• Describe Data Visualization
• Understand the concepts of Power BI, Power Map, Power Pivot, Power view
• Create Custom Visualizations
• Discuss Power BI with SSRS Reports
• Describe DAX
• Develop real-time dashboards
• Learn how to integrate Power BI with Azure Machine Learning
• Connect directly to SSAS, Azure SQL, HD Spark
• Understand Power BI Q&A and Data insights
• Explain Power BI Embedded
• Discuss Power BI Administration
• Publish and share reports and dashboards
Introduction to Power BI
What is Power BI?

The Power BI service

Power BI Report Server

Power BI Desktop

Reports and Dashboards

Datasets

Row-Level Security

Content Packs

Natural Language Queries
Power BI Desktop
What is Power BI Desktop

Installation Process of Desktop Power BI

Using Power BI Desktop

Practical Scenarios
​​
Data Sources
Connecting to Files

Importing Excel Files

Publishing to Power BI from Excel

Updating Files in Power BI

Data Refresh

The Power BI Data Model

Managing Data Relationships

Optimising the Model for Reporting

Hierarchies

SQL Servers

Other Data Sources

R Script Data Connector

Configuring Data for Q&A

Creating Content Packs

Creating a Group
Shaping and Combining Data
The Query Editor

Applied Steps

Advanced Editor

Shaping Data

Formatting Data

Transforming Data

Combining Data

Merging Data
Modelling and Loading Data
What are the Relationships?

Viewing Relationships

Creating Relationships

Star Schema

Merge Queries and Join Kind

Data Model Structure

Relationship View

Cardinality

Cross Filter Direction

Active Properties

What is DAX?

Syntax

Functions

Context

Calculated Columns

Calculated Tables

Measures
Interactive Data Visualization
Power BI Reports: Page Layout and Formatting

M Language and DAX Language

Multiple Visualisations

Creating Charts

Using Geographic Data

Histograms

Power BI Admin Portal

Service Settings

Desktop Settings

Dashboard and Report Settings
The Power BI training offers you an opportunity of mastering the Microsoft power BI tool. The
The Power BI course is designed for clearing the Microsoft Analyzing and Visualizing Data with Microsoft Power BI (70-778) exam conducted by Microsoft.
Uplatz online training guarantees the participants to successfully go through the Analyzing and Visualizing Data with Microsoft Power BI (70-778) certification exam provided by Microsoft.
Course Completion Certificate will also be awarded by Uplatz upon the completion of the Power BI course training.
The Microsoft Analyzing and Visualizing Data with Microsoft Power BI (70-778) exam certification exam demonstrates whether the participants can prove their competency and understanding on how to use power BI tool for performing data analysis. The participants should be confident in connecting with data sources perform data transformations, data modeling, and visualization using power BI desktop tool.
The MCSA Reporting associates are measured in the following skill set:
· Consume and transform data using Power BI desktop
· Model and visualize data
· Configure dashboards, reports and applications in the Power BI tool
Below given are the Certification details of Microsoft Analyzing and Visualizing Data with Microsoft Power BI
· Certification Level: Associate
· Exam Name: Microsoft Certified Solutions Associate (MCSA) - Reporting
· Exam Code: 70_778
· Exam Mode: Online
· Time Duration: 120 minutes
· Total number of Questions: 40-60
· Pass Score: 700 /1000
· Exam Price: $165
The average salary of a Business Intelligence Associate is $91,016 per year.
The demand for power Business intelligence associates are quite high in this thriving industry. The Business intelligence and analytics is one of the fastest growing segment in the thriving IT industry. The organizations are required to optimize and manage the increase in data.
Microsoft Power BI is one of the top 3 BI tools in the market and provides richness in terms of features, analytical capabilities, insights, and advanced analytics it can bring on the data which can help organizations to a huge extent in their decision-making process.
The Power BI certification is ideal for participants who are either from analysis background or are newbies but want to become BI Analysts and Consultants.
The following are the job titles:
· Business Intelligence Associate
· BI analysts
· Business Intelligence Specialist
· Reporting Analyst
The Power BI course program intention is to understand the business challenges and master the Microsoft Power BI reporting tool.
1. What is the difference between Managed Enterprise BI and Self-service BI?
The limitations of Managed Enterprise BI led to the birth of Self-service BI. There are significant differences that separate them.
| | |
| --- | --- |
| Managed Enterprise BI | Self-service BI |
| Here, data flows in from a plethora of sources and, for this reason, there is no order in which companies ingest and manage their data sources. | This enables companies to ingest data from any data source, seamlessly. Companies take in data from any source in any format. |
| Companies fail to conduct their business operations, effectively, as they are not able to report and analyze data and collaborate for collecting valuable insights from it. | With data ingestion falling into order, companies are able to process data and, consequently, conduct business operations with ease. |
| There are time constraints and a lack of proper information when it comes to analyzing data. | Analyzing data is easy, and it is done implicitly. Time constraints are hence alleviated. |
| Third-party vendors are employed to help companies make the most out of their data sources, leading to budget problems and slow productivity. | There is no need of third-party vendors anymore and all associated constraints are eradicated. |
| Complex programming skills are necessary for generating reports. | Users could generate intuitive and actionable dashboards almost instantaneously without executing complex programming codes. |
2. What exactly is Self-service BI?
Self-service BI or Self-service Business Intelligence (SSBI) is an approach to data analytics, reporting, and visualization that enables users to generate easy-to-understand, intuitive, and actionable dashboards, almost instantaneously. The most striking feature of SSBI is the fact that users are not required to be adept at technical expertise when it comes to data reporting. Using available filters and data manipulation options, they can influence data as per their business needs and further create reports. There are two parts to Microsoft SSBI:
· Excel BI toolkit
· Power BI
3. Why are you interested in Power BI? What makes you think that Power BI would be a great career option?
A cloud-based data reporting and visualization tool, Power BI makes it possible for users to generate reports online. Once reports are generated, users can share them with their colleagues in their workplace. This aspect of Power BI makes it quite popular among business users. And therefore, Power BI is both an interesting and promising career option.
4. Mention the important features of Power BI.
Features of Power BI are many. The most notable ones are:
· It allows users to transform data into visuals and share those visuals with colleagues.
· It allows users to explore and analyze data from all sources (in an all-in-one view).
· It allows users to scale across organizations with built-in governance and security.
· Once an output is generated, users can display the same in multiple devices that are compatible with the Power BI application.
· With Power BI natural language processing or Power BI Q&A, users can perform queries on reports using simple English words.
5. Is Power BI free to use?
Well, users can use Power BI for free. However, the best of Power BI can be availed with the Power BI Pro subscription account. This can be purchased from the Microsoft Store. The subscription account basically offers an enhanced version of several features that are available with the Power BI free account. Most business users use a subscribed account as it offers more data refreshes per day and other features as compared to the free version.
6. What are the versions of Power BI?
Power BI brings in a lot of flexibility when it comes to data reporting and visualization. For this reason, the complete Power BI package has been divided into three versions. These versions allow all kinds of users to leverage the functionalities of Power BI to the fullest.
The versions are:
· Power BI Desktop: The on-premise version for Windows 10
· Power BI Service: For publishing to the cloud
· Mobile Power BI: For mobile users
7. What is Power BI Desktop?
Power BI Desktop is a Windows desktop-based application for personal computers, primarily for designing, generating, and publishing reports to the cloud. Used as an on-premise version of Power BI, Power BI Desktop can run on PCs and work full-fledged even when the system is not connected to the Internet. Just when users want to publish their reports to the cloud or share with colleagues, they are supposed to connect to the Internet. Power BI Desktop is basically the first application that users jump into when they board on Power BI.
8. What are the major components of Power BI?
There are five different components of Power BI.
· Power Pivot: Fetches and cleans data and loads on to Power Query
· Power Query: Operates on the loaded data
· Power Q&A: Makes it possible for users to interact with reports using simple English language
· Power View: Lets users create interactive charts, graphs, maps, and other visuals
· Power Map: Enables the processing of accurate geographic locations in datasets
9. What is the purpose of the 'Get Data' icon in Power BI?
When users click on the Get Data icon in Power BI, a drop-down menu appears and it shows all data sources from which data can be ingested. Data can actually be directly ingested from any source including files in Excel, CSV, XML, JSON, PDF, and SharePoint formats and databases such as SQL, Access, SQL Server Analysis Services, Oracle, IBM, MySQL, and much more. Also, Power BI datasets and Power BI data flows are compatible. Data can also be taken in from Azure and other online sources.
10. How can we filter data in Power BI?
Data can be filtered using various filters that are available in Power BI, implicitly. There are basically three types of filters, namely, Page-level filters, Drillthrough filters, and Report-level filters.
· Drillthrough filters: With Drillthrough filters in Power BI Desktop, users can create a page in their reports that focuses on specific entities such as suppliers, customers, or manufacturers.
· Page-level filters: These are used to filter charts that are present in individual pages.
· Report-level filters: They are used to simultaneously filter charts that are present in all pages of a report.
11. Where is data stored in Power BI?
When data is ingested into Power BI, it is basically stored in Fact and Dimension tables.
· Fact tables: The central table in a star schema of a data warehouse, a fact table stores quantitative information for analysis and is not normalized in most cases.
· Dimension tables: It is just another table in the star schema that is used to store attributes and dimensions that describe objects stored in a fact table.
12. What are Content Packs?
Content packs are packaged reports, dashboards, and datasets, which can be shared with other Power BI users in the organization. When a content pack is connected on the Powerbi.com portal, report items are merged into workspace lists.
The most notable features of content packs are as follows:
· Provide access to specific groups or entire organizations
· Can be customized with a title and a description to help users select the right pack
· Users who have access to the content pack can create new dashboards from the contents
13. What are the different views in Power BI Desktop?
There are three different views in Power BI, each of which serves a different purpose.
· Report View: Users can add visualizations and additional report pages and publish the same on the portal from here.
· Data View: Data shaping can be performed through Query Editor tools.
· Relationship View: Users can manage relationships between datasets in this view.
14. What is Row-level Security?
Row-level security restricts the data that a user can view and has access to, based on filters. For configuring row-level security, users can define rules and roles in Power BI Desktop and publish the same to Power BI Service. Also, the username() function can be used alongside table relationships to restrict the data to the current user.
However, for enabling row-level security, a Power BI Pro subscription account is required, and Excel sheets can only be used when they are converted to the .pbix file format.
15. What is DAX? What are the benefits of using variables in DAX?
DAX or Data Analysis Expressions can be used to query and return data by a table expression. It is a formula language that is used to perform basic calculations and data analysis on the data in Power Pivot. Also, it is used to compute calculated columns, calculated fields, and measures. However, data cannot be inserted or modified using DAX.
DAX Syntax:
Total Sales = SUM(Sales[SalesAmount])
Where 'Total Sales' is a 'Measure'; 'SUM' is a 'DAX Function', and 'Sales[SalesAmount]' represents the referenced table and the referenced column name.
Benefits of using variables in DAX:
· Variables can be reused in DAX queries, thus avoiding additional queries of the source database.
· Variables make DAX expressions understandable.
16. What is Bidirectional Cross-filtering in Power BI?
Bidirectional cross-filtering in Power BI Desktop allows data modelers to determine how they want filters to flow for data using relationships between tables. With bidirectional cross-filtering, the filter context is propagated to a second related table on the other side of a table relationship. This can help data modelers solve the many-to-many problem without writing complicated DAX formulas. Thus, bidirectional cross-filtering simplifies the job for data modelers.
17. How are relationships defined in Power BI Desktop?
If there are no null values or duplicate rows, relationships between tables can be defined in two ways:
· Manually: Users can manually define relationships between tables using primary and foreign keys.
· With the autodetect feature: When enabled, this inherent feature of Power BI detects relationships between tables and creates them automatically.
18. What do you know about Power BI Query Editor?
By using Power BI Query Editor, users can load data from a wider number of data sources and apply transformations on them, including adding new columns and measures.
Power BI Query Editor comprises four tabs:
Query Editor Tab

Use Case

Home

· Import data from Query Editor into the New Query group

· Use the Parameter group to create and manage parameters

· Include a function to refresh the preview data for the current table, or all tables, in the dataset

· Manage columns, reduce rows, and sort groups

Transform

· Change the data types of columns, rename columns, replace values, and fix errors in the Any Column group

· Structured Column group provides options for working with the nested data

· Run R Script function enables to run R Queries directly on Power BI Query Editor

Add Column

· Use Add Custom Column to create a new column using a DAX formula

· Use Conditional Column to add a column based on the values in another column

· Use the From Number group to apply statistical, standard, and scientific functions to numerical columns

View

· Show or hide Query Editor Settings

· From here, the Advanced Editor window can be opened to view and edit the query code
19. What is Advanced Editor in Power BI?
Advanced Editor can be used to see the query that Power BI runs against data sources to import data.
· The query is written in M-code, the Power Query Formula Language
· To view the query code from Power BI Desktop, choose Edit Queries from the Home tab
· From either the Home or the View tab, click on Advanced Editor to work on the query. The Advanced Editor window opens, displaying the code for the currently selected query
· When we make transformations to our data in Query Editor, the steps are saved to the Applied Steps in the Query Settings
· These steps are also applied to the code in the Advanced Editor
20. Why should General Formatting be applied to data in Power BI?
By formatting data, users can help Power BI categorize and identify data, making it much easier to work with.
· Enter a custom formula to create a new column, including calculations using values from the other columns
· To create a new column, click on Add Custom Column
· In the new column name box, type the name of the column and add the formula to the custom column formula box; for example, [ShipDate] – [OrderDate]
· Select a column from the available columns list and click on Insert or double-click to add it to the custom column formula text box. Then, click on OK
· The new column is appended to the table, and the formula is visible in the Formula Bar
Custom Column Formula:
= Table.AddColumn(#"Sorted Rows",
"DaysOrderToShip", each [ShipDate] -
[OrderDate])
The above code is the formula to create a custom column, which calculates the days from when an order was placed to when it got shipped.
21. What are the most common data shaping techniques?
The most common data shaping techniques are:
· Removing Columns and Rows
· Adding Indexes
· Applying a Sort Order
22. What is the difference between Calculated Columns, Calculated Tables, and Measures?
Calculated Columns

Calculated Tables

Measures

· Added to tables by applying DAX formula on the existing data

· DAX formula defines values in new columns rather than querying data sources

· Useful when data sources do not contain data presented in the desired format

· Created using DAX formula to define values

· Created in both Report and Data views

· Work well for intermediate calculations and the data that users want to be stored in the model

· Use other DAX functions to create complex calculations

· Used for highlighting running totals, comparing sales, sales forecasting, and other purposes

· Created in both Report and Data views
23. Which In-memory Analytics Engine is used in Power Pivot?
The primary in-memory analytics engine behind Power Pivot is xVelocity. This engine handles large amounts of data as it stores data in columnar databases. In in-memory analytics, all data is loaded to RAM memory, and therefore processing speed is really fast.
24. What is Power BI Designer?
A powerful and flexible new tool under Power BI umbrella, Power BI Designer empowers users to create intuitive reports and dashboards, easily and quickly, and also lets users change visual views of their data at fingertips for better analytics and informed decision-making. This designer is a host of drag-and-drop capabilities that help users place content exactly where they want it on the report canvas in a well-structured layout.
25. Is it possible to refresh Power BI Reports after they are published to the cloud?
Yes, it is possible. Gateways can be used to do so.
· For SharePoint: Data Management Gateway
· For Powerbi.com: Power BI Personal Gateway
26. What gateways are available in Power BI and why use them?
A gateway basically acts as a bridge between on-premise data sources and Azure Cloud Services.
· Personal Gateway: Data can be imported and valid on Power BI Service only. Also, this gateway can only be used by a single person.
· On-premises Gateway: This gateway is the advanced form of Personal gateway. It supports Direct Query, and multiple users can use this for refreshing data.
27. How can geographic data be mapped into Power BI Reports?
Through map chart and filled map chart, Power BI makes it possible for users to visually map geographic data, both globally and regionally.
· Power BI integrates with Bing Maps to find default coordinates for locations in a process known as geocoding.
· This integration means that users do not need to provide longitude and latitude coordinates.
28. What happens when you click on a single data point in one of the multiple visuals in a report?
When we do that, data gets selected and copied to the clipboard. Further, the copied data can be pasted anywhere as per the requirement of the user.
29. What is z-order in Power BI?
Z-order is a design strategy that is used for arranging visuals over shapes. Also, z-order can be defined as an implementation method that can be applied when reports have multiple elements. Further, this can also be used to refresh the display after the order of items in a report is changed.
30. What is the prerequisite for connecting to a database in Azure SQL Database?
There is only one prerequisite for this. Before connecting to a database in Azure SQL Database, users should configure firewall settings to allow remote connections.
Q1. What are the payment options? A1. We have multiple payment options: 1) Book your course on our webiste by clicking on Buy this course button on top right of this course page 2) Pay via Invoice using any credit or debit card 3) Pay to our UK or India bank account 4) If your HR or employer is making the payment, then we can send them an invoice to pay. Q2. Will I get certificate? A2. Yes, you will receive course completion certificate from Uplatz confirming that you have completed this course with Uplatz. Once you complete your learning please submit this for to request for your certificate https://training.uplatz.com/certificate-request.php Q3. How long is the course access? A3. All our video courses comes with lifetime access. Once you purchase a video course with Uplatz you have lifetime access to the course i.e. forever. You can access your course any time via our website and/or mobile app and learn at your own convenience. Q4. Are the videos downloadable? A4. Video courses cannot be downloaded, but you have lifetime access to any video course you purchase on our website. You will be able to play the videos on our our website and mobile app. Q5. Do you take exam? Do I need to pass exam? How to book exam? A5. We do not take exam as part of the our training programs whether it is video course or live online class. These courses are professional courses and are offered to upskill and move on in the career ladder. However if there is an associated exam to the subject you are learning with us then you need to contact the relevant examination authority for booking your exam. Q6. Can I get study material with the course? A6. The study material might or might not be available for this course. Please note that though we strive to provide you the best materials but we cannot guarantee the exact study material that is mentioned anywhere within the lecture videos. Please submit study material request using the form https://training.uplatz.com/study-material-request.php Q7. What is your refund policy? A7. Please refer to our Refund policy mentioned on our website, here is the link to Uplatz refund policy https://training.uplatz.com/refund-and-cancellation-policy.php Q8. Do you provide any discounts? A8. We run promotions and discounts from time to time, we suggest you to register on our website so you can receive our emails related to promotions and offers. Q9. What are overview courses? A9. Overview courses are 1-2 hours short to help you decide if you want to go for the full course on that particular subject. Uplatz overview courses are either free or minimally charged such as GBP 1 / USD 2 / EUR 2 / INR 100 Q10. What are individual courses? A10. Individual courses are simply our video courses available on Uplatz website and app across more than 300 technologies. Each course varies in duration from 5 hours uptop 150 hours. Check all our courses here https://training.uplatz.com/online-it-courses.php?search=individual Q11. What are bundle courses? A11. Bundle courses offered by Uplatz are combo of 2 or more video courses. We have Bundle up the similar technologies together in Bundles so offer you better value in pricing and give you an enhaced learning experience. Check all Bundle courses here https://training.uplatz.com/online-it-courses.php?search=bundle Q12. What are Career Path programs? A12. Career Path programs are our comprehensive learning package of video course. These are combined in a way by keeping in mind the career you would like to aim after doing career path program. Career path programs ranges from 100 hours to 600 hours and covers wide variety of courses for you to become an expert on those technologies. Check all Career Path Programs here https://training.uplatz.com/online-it-courses.php?career_path_courses=done Q13. What are Learning Path programs? A13. Learning Path programs are dedicated courses designed by SAP professionals to start and enhance their career in an SAP domain. It covers from basic to advance level of all courses across each business function. These programs are available across SAP finance, SAP Logistics, SAP HR, SAP succcessfactors, SAP Technical, SAP Sales, SAP S/4HANA and many more Check all Learning path here https://training.uplatz.com/online-it-courses.php?learning_path_courses=done Q14. What are Premium Career tracks? A14. Premium Career tracks are programs consisting of video courses that lead to skills required by C-suite executives such as CEO, CTO, CFO, and so on. These programs will help you gain knowledge and acumen to become a senior management executive. Q15. How unlimited subscription works? A15. Uplatz offers 2 types of unlimited subscription, Monthly and Yearly. Our monthly subscription give you unlimited access to our more than 300 video courses with 6000 hours of learning content. The plan renews each month. Minimum committment is for 1 year, you can cancel anytime after 1 year of enrolment. Our yearly subscription gives you unlimited access to our more than 300 video courses with 6000 hours of learning content. The plan renews every year. Minimum committment is for 1 year, you can cancel the plan anytime after 1 year. Check our monthly and yearly subscription here https://training.uplatz.com/online-it-courses.php?search=subscription Q16. Do you provide software access with video course? A16. Software access can be purchased seperately at an additional cost. The cost varies from course to course but is generally in between GBP 20 to GBP 40 per month. Q17. Does your course guarantee a job? A17. Our course is designed to provide you with a solid foundation in the subject and equip you with valuable skills. While the course is a significant step toward your career goals, its important to note that the job market can vary, and some positions might require additional certifications or experience. Remember that the job landscape is constantly evolving. We encourage you to continue learning and stay updated on industry trends even after completing the course. Many successful professionals combine formal education with ongoing self-improvement to excel in their careers. We are here to support you in your journey! Q18. Do you provide placement services? A18. While our course is designed to provide you with a comprehensive understanding of the subject, we currently do not offer placement services as part of the course package. Our main focus is on delivering high-quality education and equipping you with essential skills in this field. However, we understand that finding job opportunities is a crucial aspect of your career journey. We recommend exploring various avenues to enhance your job search: a) Career Counseling: Seek guidance from career counselors who can provide personalized advice and help you tailor your job search strategy. b) Networking: Attend industry events, workshops, and conferences to build connections with professionals in your field. Networking can often lead to job referrals and valuable insights. c) Online Professional Network: Leverage platforms like LinkedIn, a reputable online professional network, to explore job opportunities that resonate with your skills and interests. d) Online Job Platforms: Investigate prominent online job platforms in your region and submit applications for suitable positions considering both your prior experience and the newly acquired knowledge. e.g in UK the major job platforms are Reed, Indeed, CV library, Total Jobs, Linkedin. While we may not offer placement services, we are here to support you in other ways. If you have any questions about the industry, job search strategies, or interview preparation, please dont hesitate to reach out. Remember that taking an active role in your job search process can lead to valuable experiences and opportunities.