BUY THIS COURSE (USD 41)
Email Marketing
learn about the different email marketing platforms and tools for efficient, automated, and targeted email marketing.
( add to cart )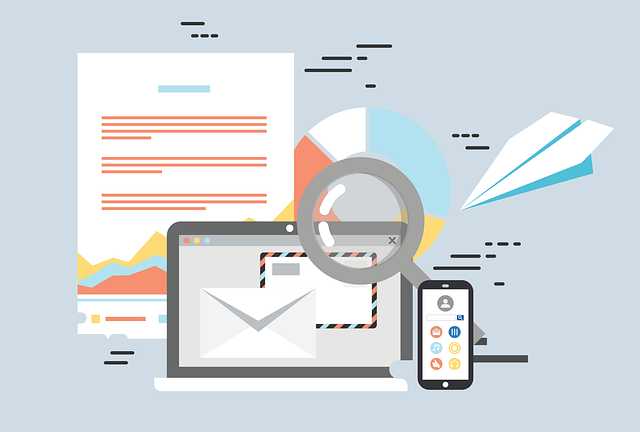 View Course Curriculum
Price Match Guarantee
Full Lifetime Access
Access on any Device
Technical Support
Secure Checkout
&nbsp Course Completion Certificate
Bestseller
Trending
Job-oriented
Instant access
Students also bought -
150 Hours
USD 139
1680 Learners
50 Hours
GBP 149
2378 Learners
10 Hours
GBP 49
3775 Learners
Completed the course? Request here for Certificate.
ALL COURSES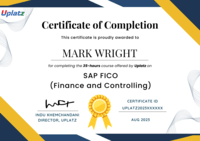 Email Marketing is the highly effective digital marketing strategy of sending emails to prospects and customers. Effective marketing emails convert prospects into customers, and turn one-time buyers into loyal, raving fans.
The use of email within your marketing efforts to promote a business's products and services, as well as incentivize customer loyalty. Email marketing is a form of marketing that can make the customers on your email list aware of new products, discounts, and other services. It can also be a softer sell to educate your audience on the value of your brand or keep them engaged between purchases.
Benefits of Email marketing
1. Email is the #1 communication channel. At least 99% of consumers check their email on a daily basis. That cannot be said of any other communication channel.
2. You own your list. On any social media platform, your account (along with all your fans and posts) could be suspended or deleted at any time, for any reason, without notice. However, you own your email list. No one can take those leads away from you.
3. Email just converts better. An email marketing certification helps you understand the nuances of email marketing and deliverability. It also helps you learn tools and strategies that helps you reach marketing goals. Also, a certified email marketing professional tends to earn more than his/her counterparts.
This Email Marketing Certification Training by Uplatz helps you master email marketing techniques and strategies. Learn how to draft an email and develop expertise in creating effective advertisements and brand awareness, and building customer trust and loyalty. This Email marketing course covers marketing strategies and guides in creating effective advertisements to promote a product or service, request business, solicit sales/donations, and build loyalty, trust, and brand awareness.
The email marketing course will teach you how to create an email marketing strategy that grows your business, and your career. From contact management and segmentation to email deliverability and analyzing your email sends, you'll learn how to build an email marketing strategy that is human and helpful and builds trust with your contacts. You will also learn about the different email marketing platforms and tools for efficient, automated, and targeted email marketing.
Course/Topic - Email Marketing
In this session we will be discussing about the introductory topics of email marketing. We will be discussing about the different types of titles in an email and what kinds of email tiles will encourage a user to open the email. Further we will see what all formats are supported by an email account and how to send graphical and HTML format emails through external tools.

In this session we will discuss about the importance of email marketing and why email marketing is used. This video talks about the few benefits of email marketing such as Direct reach, High response rate and low cost. Further we will see the impact of a good subject line in as email. We will discuss about the further importance and benefits of email marketing. This video talks about the how to get success in email marketing. This video shows how email should be inbox and not spam and low bounce, low spam.

In this session we will discuss about the email marketing platforms such as mail250, mail chimp, Zoho Mail and Sendin blue. This video further shows us how to work on the platforms. In this session we will discuss about the email marketing platforms such as mail250, mail chimp, Zoho Mail and Sendin blue. This video further shows us how to work on the platforms. In this tutorial the tutor will explain how to create a campaign on these account and link these accounts to your e-commerce platforms. So whenever a new product is added to the platform the users will get a notification for the same automatically. Lastly we will see the difference between transactional email and marketing platform.

In this session we will discuss about the complete process of email sending. We will further discuss about the 2 types of email templates – code based and template based. This video will explain how to add the user data to the campaign by creating audience and we will also see how to import csv data files. Lastly we will see how to use the Reports feature to view the status of the sent emails.

This video tutorial explains in details about a very good email marketing tool which is Zoho mail. We will learn in this tutorial about how to create an email campaign on Zoho. Further will see how to create the content using the types of templates available on Zoho, such as Saved templates, Pre-designed templates and Basic templates.

In this session we will be discussing in detail the structure of Sendinblue with explanation on the interface. The process on Sendinblue is quite similar to Zoho as in this tool also you have to create a campaign and design the template before sending the emails.

Sendinblue is a marketing tool which is being successfully used by a lot of companies. In this video will discuss the benefits of these email marketing tools, their costing, limitations, server etc. The video also does a comparative analysis of these email marketing tools on templates, customization, how much data can be added, etc.

In this session we will learn about how to write a good, professional marketing emails that shall give a good boost to your brand awareness. Further we will discuss about the purpose of an email and SEO audit report. The video also talks about pointers on how to write a good email to your client. We will also learn how to create an SEO audit report as a pre project report.

In this session, we will talk about how to share the reports with the client after creating the reports via email. Further we will see how to create a pre project keywords analysis mail, the average monthly search data of the keywords. The video also talks about the competitor keywords and mapped pages. We will learn that which keywords are most important for the client's website to reflect in top searches.

In this session we will learn about very important aspect of email marketing which is proposal. In this video we will see about the value of proposal and what kind of information should be included in the proposal. A proposal is a kind of information that is given to the client which includes the services of the organization and how these services can benefit the client if he accepts the proposal. Further we will take the example of a proposal on Social Media Marketing and how to target the right audience.

In this session we will cover in depth the points that have to be kept in mind while creating a proposal. An effective proposal should contain the following: 1. About the Company 2. Services and Technologies covered by the company 3. Plan of Action 4. Keywords 5. Suggestions 6. Return 7. Activities 8. Previous samples and work 9. Costing and Payment Terms

In this session we will start discussing the importance of a "Follow-up Mail". A follow up email is of utmost importance as it serves a reminder to the client. We will further discuss the circumstances when a follow up email is required and recommended. We will also discuss about the appropriate subject lines in case of different follow up emails. We will also see and study some templates regarding a follow up mail.

In this session we will discuss about the monthly report mail. A monthly report provides a summary of all of the activities that have occurred and are in progress on a project during a given month. Further we will discuss how to write a monthly report email and what all should be included in the same.

In this session we will discuss how to write an email regarding an invoice and a query mail. Such invoices are usually generated by the end of the month with the permission of the client. Further, we will see some samples of email which are addressed to the client requesting the approval and process of payment of delivered work.

In this session we will highlight the importance of a continued email conversation and interaction with the client for a pleasant experience of the client. We will also discuss the benefits of an email interaction over other forms of interaction such as telephonic conversation or messaging.
Understand the basic components of email marketing
Develop an email marketing strategy
Identify how to optimise your email design and structure
Understand how to develop creative copy for your email marketing campaigns
Review the various approaches for testing email marketing campaigns
Master the fundamentals of email marketing
Apply what you learn with HubSpot's free email marketing tool
Invest in yourself and your career by learning one of the most in-demand skills in digital marketing
Topic 1 - Introduction to Email Marketing
· Introduction to Email Marketing
Topic 2 - Email as Conversation
· Email as Conversation
Topic 3 - Creating the Email
· Creating the Email, Part 1: Name and Subject Lines
· Creating the Email, Part 2: Testing, Creative, & Design
· Campaign Delivery Options: Mobile Websites
· App Marketing
Topic 4 - Landing Pages
· Email Landing Pages
Topic 5 - The Mailing List
· List-Building Tactics
· Opt-In Techniques
· Managing & Segmenting Lists
Topic 6 - Spam and Blacklists
· Spam & Legal Issues
· Avoiding Blacklists & Spam Filters
Topic 7 - Working with Email Service Providers
· Email Service Providers
Topic 8 - Combining Email with Other Channels
· Leveraging Facebook for Email
Topic 9 - Mobile Rules and Regulations
· Mobile Marketing Rules and Regulations
· Mobile Campaign Compliance
Topic 10- Marketing Automation Basics
· Marketing Automation Introduction
· Key Elements of Marketing Automation
· How Automation Works
· A Better Method of Communication
Topic 11 - Advanced Marketing Automation
· Lead Capture & Nurture
· Implicit & Explicit Data
· Defining Customer Value
· An Automation Pathway, Part 1: Determine Goals & Strategy
· An Automation Pathway, Part 2: Determine Your Plan
Topic 12 - Email Metrics and Measurement
· Email Measurement, Part 1: Valuable Email Metrics
· Email Measurement, Part 2: Advanced Email Analysis
· UTM Tracking Parameters, Part 1: Tracking Parameter Concepts
· UTM Tracking Parameters, Part 2: Tracking Parameter Examples
In a digital world that seems to emphasize social media as a core strategy, it's essential to remember that email marketing is just as important. While a platform like social media has uncontrollable aspects, like algorithms, your email marketing platform gives you more ownership and control of its deliverability.
And if you're a digital marketing professional, obtaining a certification shows potential employers or clients that you are dedicated, knowledgeable, and qualified.
Get an industry recognized, Uplatz issued certificate after course completion.
The field of email marketing is growing tremendously. As communication becomes more and more digitized, there is a growing work ecosystem surrounding a single, digital channel like email to reach current and potential customers.
Salaries vary greatly in this field and can range from anywhere between $39,000-$70,000 annually. The median salary for an email marketer position is roughly $50,000. Moving up in the email marketing world can land you a job of an email marketing specialist or manager. Payscale sets the median email marketing manager salary at $67,473, with a range of $46,000-$91,000.
Job Titles:
• Email Marketing Specialist
• Marketing Consultant
• Digital Marketer
• Content Marketer
• CRM Manager
1. What Is The Mean Of "email Deliver-ability And Email Open Rates"?
Answer :
These are two important email marketing metrics that should serve as the initial measure of your email marketing success.
Email deliverability rate (or acceptance rate) is the success rate of getting an email delivered to a person's email address. To find out the deliverability rate of your email marketing, you simply take the number of emails delivered and divide it by the number that were sent.
2. What Are Spam Reports?
Answer :
Spam reports: how many times your emails were marked as junk mail/spam by recipients.
Advertising Management Interview Questions
3. Explain Unsubscribes?
Answer :
Unsubscribes: how many people unsubscribed from your emails.
4. What Is Inbox Rates?
Answer :
Inbox rates: how many delivered emails actually made it into someone's inbox (rather than their junk folder).
5. What Are Bounce Rates?
Answer :
Bounce rates: the percentage of emails that were rejected by recipients' mail servers.
6. Which Metrics Should I Track For Email Marketing?
Answer :
Over time, you need to track your email marketing efforts alongside your larger goals, whether they're direct sales (like B2C retail companies), website traffic and conversions (B2B or B2C with long sales cycles) or referral business.
7. Tell Me About Good Email Open Rate?
Answer :
Similar to the best day/time to send an email, this question can also be a bit slippery to nail down. It's like comparing apples and oranges. Even if two people in the same industry sent the same email at the same time with the same content, they could have very different open rates due to factors like list quality and personal relationship.
8. How Much Emails Should I Send To My Customers?
Answer :
Once a month is fine for keeping your name in front of someone. Two-three times a month leaves enough time in between emails so you don't become a nuisance. Obviously, four times a month gets you to a weekly consistency. Essentially, you can keep increasing your send frequency as much as you want, but be conscious of your open and unsubscribe rates. When your engagement starts to decline, you know you've taken it too far.
9. How Often Should Send Emails To Customers?
Answer :
The jury is not as undecided on this as they are on the best time and day to send emails. The optimal frequency to contact your customers is one to four times a month. This is the frequency we use for our customers, and our clients see great results with a twice-a-month schedule.
10. Tell Me About The Best Time And Day To Send Emails?
Answer :
Early mornings and weekends … but also says those days/times are also the most likely to get you unsubscribes and bounces.
There are many right answers to this question. If you're looking for a fairly safe bet, try Wednesday afternoons around 2 p.m. But every person, recipient and email list is different. Try different days and times and find what works best for your audience.
Q1. What are the payment options? A1. We have multiple payment options: 1) Book your course on our webiste by clicking on Buy this course button on top right of this course page 2) Pay via Invoice using any credit or debit card 3) Pay to our UK or India bank account 4) If your HR or employer is making the payment, then we can send them an invoice to pay. Q2. Will I get certificate? A2. Yes, you will receive course completion certificate from Uplatz confirming that you have completed this course with Uplatz. Once you complete your learning please submit this for to request for your certificate https://training.uplatz.com/certificate-request.php Q3. How long is the course access? A3. All our video courses comes with lifetime access. Once you purchase a video course with Uplatz you have lifetime access to the course i.e. forever. You can access your course any time via our website and/or mobile app and learn at your own convenience. Q4. Are the videos downloadable? A4. Video courses cannot be downloaded, but you have lifetime access to any video course you purchase on our website. You will be able to play the videos on our our website and mobile app. Q5. Do you take exam? Do I need to pass exam? How to book exam? A5. We do not take exam as part of the our training programs whether it is video course or live online class. These courses are professional courses and are offered to upskill and move on in the career ladder. However if there is an associated exam to the subject you are learning with us then you need to contact the relevant examination authority for booking your exam. Q6. Can I get study material with the course? A6. The study material might or might not be available for this course. Please note that though we strive to provide you the best materials but we cannot guarantee the exact study material that is mentioned anywhere within the lecture videos. Please submit study material request using the form https://training.uplatz.com/study-material-request.php Q7. What is your refund policy? A7. Please refer to our Refund policy mentioned on our website, here is the link to Uplatz refund policy https://training.uplatz.com/refund-and-cancellation-policy.php Q8. Do you provide any discounts? A8. We run promotions and discounts from time to time, we suggest you to register on our website so you can receive our emails related to promotions and offers. Q9. What are overview courses? A9. Overview courses are 1-2 hours short to help you decide if you want to go for the full course on that particular subject. Uplatz overview courses are either free or minimally charged such as GBP 1 / USD 2 / EUR 2 / INR 100 Q10. What are individual courses? A10. Individual courses are simply our video courses available on Uplatz website and app across more than 300 technologies. Each course varies in duration from 5 hours uptop 150 hours. Check all our courses here https://training.uplatz.com/online-it-courses.php?search=individual Q11. What are bundle courses? A11. Bundle courses offered by Uplatz are combo of 2 or more video courses. We have Bundle up the similar technologies together in Bundles so offer you better value in pricing and give you an enhaced learning experience. Check all Bundle courses here https://training.uplatz.com/online-it-courses.php?search=bundle Q12. What are Career Path programs? A12. Career Path programs are our comprehensive learning package of video course. These are combined in a way by keeping in mind the career you would like to aim after doing career path program. Career path programs ranges from 100 hours to 600 hours and covers wide variety of courses for you to become an expert on those technologies. Check all Career Path Programs here https://training.uplatz.com/online-it-courses.php?career_path_courses=done Q13. What are Learning Path programs? A13. Learning Path programs are dedicated courses designed by SAP professionals to start and enhance their career in an SAP domain. It covers from basic to advance level of all courses across each business function. These programs are available across SAP finance, SAP Logistics, SAP HR, SAP succcessfactors, SAP Technical, SAP Sales, SAP S/4HANA and many more Check all Learning path here https://training.uplatz.com/online-it-courses.php?learning_path_courses=done Q14. What are Premium Career tracks? A14. Premium Career tracks are programs consisting of video courses that lead to skills required by C-suite executives such as CEO, CTO, CFO, and so on. These programs will help you gain knowledge and acumen to become a senior management executive. Q15. How unlimited subscription works? A15. Uplatz offers 2 types of unlimited subscription, Monthly and Yearly. Our monthly subscription give you unlimited access to our more than 300 video courses with 6000 hours of learning content. The plan renews each month. Minimum committment is for 1 year, you can cancel anytime after 1 year of enrolment. Our yearly subscription gives you unlimited access to our more than 300 video courses with 6000 hours of learning content. The plan renews every year. Minimum committment is for 1 year, you can cancel the plan anytime after 1 year. Check our monthly and yearly subscription here https://training.uplatz.com/online-it-courses.php?search=subscription Q16. Do you provide software access with video course? A16. Software access can be purchased seperately at an additional cost. The cost varies from course to course but is generally in between GBP 20 to GBP 40 per month. Q17. Does your course guarantee a job? A17. Our course is designed to provide you with a solid foundation in the subject and equip you with valuable skills. While the course is a significant step toward your career goals, its important to note that the job market can vary, and some positions might require additional certifications or experience. Remember that the job landscape is constantly evolving. We encourage you to continue learning and stay updated on industry trends even after completing the course. Many successful professionals combine formal education with ongoing self-improvement to excel in their careers. We are here to support you in your journey! Q18. Do you provide placement services? A18. While our course is designed to provide you with a comprehensive understanding of the subject, we currently do not offer placement services as part of the course package. Our main focus is on delivering high-quality education and equipping you with essential skills in this field. However, we understand that finding job opportunities is a crucial aspect of your career journey. We recommend exploring various avenues to enhance your job search: a) Career Counseling: Seek guidance from career counselors who can provide personalized advice and help you tailor your job search strategy. b) Networking: Attend industry events, workshops, and conferences to build connections with professionals in your field. Networking can often lead to job referrals and valuable insights. c) Online Professional Network: Leverage platforms like LinkedIn, a reputable online professional network, to explore job opportunities that resonate with your skills and interests. d) Online Job Platforms: Investigate prominent online job platforms in your region and submit applications for suitable positions considering both your prior experience and the newly acquired knowledge. e.g in UK the major job platforms are Reed, Indeed, CV library, Total Jobs, Linkedin. While we may not offer placement services, we are here to support you in other ways. If you have any questions about the industry, job search strategies, or interview preparation, please dont hesitate to reach out. Remember that taking an active role in your job search process can lead to valuable experiences and opportunities.