BUY THIS COURSE (USD 17 GBP 29)
How to become Embedded Engineer (Firmware - Software - Hardware)
Become an Embedded systems Engineer. Design, develop, test and maintain embedded systems in products. Control controlling various devices and machines
( add to cart )
Save 59% Offer ends on 31-Dec-2023
Price Match Guarantee
Full Lifetime Access
Access on any Device
Technical Support
Secure Checkout
&nbsp Course Completion Certificate
New & hot
Trending
Best service
Instant access
Students also bought -
30 Hours
USD 17
1501 Learners
150 Hours
USD 45
2344 Learners
250 Hours
USD 45
3679 Learners
Completed the course? Request here for Certificate.
ALL COURSES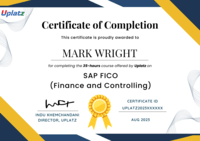 An Embedded System is a set of computer hardware and software that is designed to perform a certain task. Embedded systems can work as part of a larger system. The systems might be either programmable or fixed in function. An embedded system might be found in industrial machinery, consumer electronics, agricultural and processing sector devices, vehicles, medical equipment, cameras, digital watches, home appliances, aircraft, vending machines, and toys, as well as mobile devices.
A firmware engineer develops software that instructs a device on how to respond to various inputs. Firmware is a form of software that is used to control a device. Engineers must create firmware for cameras, keyboards, televisions, and any other device that interprets input. Although software engineers and electrical engineers have certain parallels, firmware engineers integrate the skills of both professions.
Firmware engineers used to be thought of as separate from embedded engineers. However, as embedded technologies in goods grow more sophisticated, these professional borders have blurred. Embedded engineer and firmware engineer are becoming interchangeable job titles. An electrical device's firmware engineer is in charge of ensuring that signals are translated into particular activities. The engineers accomplish this by developing embedded software in the memory storage of a product.
A pushed button or the spinning of a wheel might be as simple as a pressed button, or as sophisticated as signals from an optical laser reading discs. Firmware developers need to be well-versed in software development. As students create, they'll integrate their embedded applications with other software.
The embedded system engineer / embedded systems engineer creates efficient programmes based on the restrictions of the embedded world. The embedded system engineer's duty is to figure out exactly what the applicant desires. To do this, a high level of technical and relational comfort is required. From this point on, there will be a lot of interaction with other technological specialties like hardware and mechanics.
Embedded hardware engineers are a type of hardware engineer that works specifically with the components and devices involved in embedded systems. Embedded hardware engineer provides technical leadership for hardware development projects from an electrical prospective (analog / digital circuits and FPGA). To write an effective embedded hardware engineer job description, begin by listing detailed duties, responsibilities and expectations.
Computer hardware engineers are technology professionals who lead the research, development, design and testing of computer systems. They work with the components necessary to make computer systems function, like circuit boards, memory systems and networks. Hardware Engineering is the process of designing, developing, testing and producing computer systems and various physical components related to computer systems.
This thorough course on "How to Become an Embedded Engineer" is available from Uplatz. Whether you want to work as an Embedded Software Engineer, Systems Engineer, Hardware Engineer, Firmware Engineer, or Embedded Test Engineer, this course will teach you everything you need to know about the roles and responsibilities of an embedded engineer, as well as how to prepare for embedded engineering/systems job interviews. If you want to work as an embedded systems/software/hardware/firmware/test engineer, this is the ideal course for you to start with.
Course/Topic - How to become Embedded Firmware, Software, Hardware Engineer
In this lecture session we learn about Embedded firmware is the flash memory chip that stores specialized software running in a chip in an embedded device to control its functions. Firmware in embedded systems fills the same purpose as a ROM but can be updated more easily for better adaptability to conditions or interconnecting with additional equipment.

In this tutorial we learn about Embedded Software. Firmware is a layer of software on top of which operating systems and other applications run. Embedded software is stand-alone software capable of running the entire system which might or might not include an Operating system.

In this tutorial we learn about As an Embedded Test Engineer, you will join a group of hands-on, passionate, and seasoned professionals developing innovative products. Testing is primarily focused on qualifying and releasing custom hardware, embedded Linux distributions, embedded firmware, and maintaining releases.

In these lecture sessions we learn about An embedded systems or software engineer helps design, develop, and maintain embedded systems in products. The role often includes software development. But it also requires knowledge of entire embedded systems. There isn't a concrete definition of the role of an embedded engineer because it can vary by organization.

In this tutorial we learn about Embedded developers who are skilled software engineers that design and write code to control machines and devices. They specialize in developing programs for specific hardware used in cars, modems, appliances, and cellular devices, among others.

In this lecture session we learn about It is written specifically for the particular hardware that it runs on and usually has processing and memory constraints because of the device's limited computing capabilities. Examples of embedded software include those found in dedicated GPS devices, factory robots, some calculators and even modern smartwatches.

In this lecture session we learn about An embedded systems or software engineer helps design, develop, and maintain embedded systems in products. The role often includes software development. But it also requires knowledge of entire embedded systems.

In this lecture session we learn about An embedded hardware engineer is the person who helps to design and program the functions of these dedicated computer chips and systems. Embedded hardware can refer, of course, to mobile devices.

In this tutorial we learn about the main duties of embedded hardware engineers include selection of components, designing PCBs, Designing and performing hardware tests.

In this lecture session we learn about An embedded system is a microprocessor-based computer hardware system with software that is designed to perform a dedicated function, either as an independent system or as a part of a large system. At the core is an integrated circuit designed to carry out computation for real-time operations.

In this lecture session we learn about Embedded testing is the process of verification and validation of both software and hardware. It ensures the defect free whole system including software and hardware. It is basically performed on hardware in order to find the defects. It also ensures that the system meets the end user's requirements.

In this lecture session we learn about An embedded systems or software engineer helps design, develop, and maintain embedded systems in products. The role often includes software development. But it also requires knowledge of entire embedded systems.
· Understand key fundamental concepts of embedded firmware programming
· Set up and use an embedded firmware development environment
· Design firmware applications that take advantage of the many I2C and SPI sensors available
· Interface hardware to firmware running in a micro-controller
The Embedded Firmware, Software, Hardware Engineer Certification ensures you know planning, production and measurement techniques needed to stand out from the competition.
An Embedded Software Engineer is a hybrid between a software and electrical engineer and creates software and code. Any kind of electronic device, such as a smartphone, a GPS, and a TV, require software in order to function and run correctly. Embedded software engineers create and maintain that working software.
Embedded engineers are currently in high demand. That means you can expect a more than reasonable salary. According to Glassdoor, the average yearly salary for an embedded engineer in the United States is around 83,000 USD.
An embedded system expert must be very good and vast in circuit design, PCB design, embedded programming, code review, debugging and troubleshooting. You must be able to use the best and simplified approach for your hardware design, code and selecting the best components that perfectly fit your design.
Uplatz online training guarantees the participants to successfully go through the Embedded Firmware, Software, Hardware Engineer Certification provided by Uplatz. Uplatz provides appropriate teaching and expertise training to equip the participants for implementing the learnt concepts in an organization.
Course Completion Certificate will be awarded by Uplatz upon successful completion of the Embedded Firmware, Software, Hardware Engineer online course.
The Embedded Firmware, Software, Hardware Engineer draws an average salary of $83,000 per year depending on their knowledge and hands-on experience.
The demand for firmware engineers is ablaze. Many big tech companies are moving to design their own hardware to squeeze performance through optimizations tailored to their products.
Embedded software typically implements higher-level features and functions of the device. Firmware takes care of low-level tasks such as converting analog sensor signals to digital data and managing communications protocols.
Note that salaries are generally higher at large companies rather than small ones. Your salary will also differ based on the market you work in.
Test Development Engineer.
Embedded Development.
Software Engineer
Software Quality Engineer.
Hardware Engineer (Electronics).
Graphics Hardware Engineer.
1. What Do You Understand Firmware?
Answer :
Firmware is basically software that is embedded on a piece of hardware categorized as Non-volatile memory. Non-volatile (NVMe) is a semiconductor technology that does not require a continuous power supply to retain the data or the coded program stored in a computing device like flash drives, cameras, remote control etc. Firmware provides a standardized operating environment for complex devices like camera, television sets etc. which does not need a continuous power supply.
2. What Is The Difference Between A Driver And Firmware?
Answer :
Device drivers are dependent on the operating system and hardware. A driver acts as a translator between the hardware device and the programs or operating systems on which the hardware is installed. Firmware is a software program permanently installed into a hardware device such as a keyboard, hard drive, BIOS, or video cards and is independent to operate the hardware accordingly. It draws power from the source on which it runs.
3. What Is The Firmware Of A Computer?
Answer :
Firmware is the stored data on a computer or another hardware device's read-only memory (ROM). It consists of instructions of the device's operating procedure. Firmware such as the ROM, BIOS of any computing devices like laptop, Smartphone or personal computers may contain only elementary functions of a device. Firmware such as the program of the embedded system may be the only program that runs on the system and provides all of its functions.
4. Is Embedded Software A Firmware?
Answer :
Embedded System usually refers to a specific instance of some hardware that's designed to be embedded into an application. Firmware is the software which is being installed during the manufacturing of the system. The name clearly suggests that it is firmly embedded in the hardware. If we consider the system is a PC, BIOS is its firmware.
5. What Language Is Used To Write Firmware?
Answer :
Firmware is typically written in a low-level language (be it C or assembly) as compared to other languages. It can be easily compiled and assembled into machine code and placed in a known position on the storage, where the hardware, during its startup process can read from the location and initiate that code.
6. What Are The Common Examples Of Firmware?
Answer :
Firmware is a set of instructions that are running on our routers, DVD Player, Smartphones etc. More sophisticated firmware runs on a computer that requires a continuous power supply. BIOS are one such firmware. Another example is a microcontroller, a part of the microprocessor that instructs the microprocessor what actions to take.
7. What Is Firmware Of Microcontroller?
Answer :
Firmware is a program that is installed in any microcontroller based system, usually stored in flash memory. The bootloader is a small program which facilitates the programming of these flash memories.
8. What Is Embedded Software Design?
Answer :
Embedded software is written to control machines or devices that are not perceived as computers. It is being designed for the particular hardware that is operated upon and has time and memory constraints. These machines don't need a power supply and can be switched on and off randomly. Instructions installed in it cannot be modified and for which the data doesn't need to be saved.
9. What Do We Know By Embedded Firmware Design?
Answer :
Embedded firmware is the memory chip which stores specialized instructions running on an embedded device to manage its functions. Firmware in any embedded system provides the same purpose as ROM but can be updated more easily as compared to firmware on non-volatile equipment. Updations are essential for better adaptability to conditions or interconnecting with additional and modern equipment.
10. Which Programming Language Is Used For Microcontrollers?
Answer :
Microcontrollers were initially programmed in its assembly language, but nowadays there are many programming languages available and are being used to target microcontrollers. These languages are nowadays being designed especially for the purpose or versions of general purpose languages such as the C programming language.
Q1. What are the payment options? A1. We have multiple payment options: 1) Book your course on our webiste by clicking on Buy this course button on top right of this course page 2) Pay via Invoice using any credit or debit card 3) Pay to our UK or India bank account 4) If your HR or employer is making the payment, then we can send them an invoice to pay. Q2. Will I get certificate? A2. Yes, you will receive course completion certificate from Uplatz confirming that you have completed this course with Uplatz. Once you complete your learning please submit this for to request for your certificate https://training.uplatz.com/certificate-request.php Q3. How long is the course access? A3. All our video courses comes with lifetime access. Once you purchase a video course with Uplatz you have lifetime access to the course i.e. forever. You can access your course any time via our website and/or mobile app and learn at your own convenience. Q4. Are the videos downloadable? A4. Video courses cannot be downloaded, but you have lifetime access to any video course you purchase on our website. You will be able to play the videos on our our website and mobile app. Q5. Do you take exam? Do I need to pass exam? How to book exam? A5. We do not take exam as part of the our training programs whether it is video course or live online class. These courses are professional courses and are offered to upskill and move on in the career ladder. However if there is an associated exam to the subject you are learning with us then you need to contact the relevant examination authority for booking your exam. Q6. Can I get study material with the course? A6. The study material might or might not be available for this course. Please note that though we strive to provide you the best materials but we cannot guarantee the exact study material that is mentioned anywhere within the lecture videos. Please submit study material request using the form https://training.uplatz.com/study-material-request.php Q7. What is your refund policy? A7. Please refer to our Refund policy mentioned on our website, here is the link to Uplatz refund policy https://training.uplatz.com/refund-and-cancellation-policy.php Q8. Do you provide any discounts? A8. We run promotions and discounts from time to time, we suggest you to register on our website so you can receive our emails related to promotions and offers. Q9. What are overview courses? A9. Overview courses are 1-2 hours short to help you decide if you want to go for the full course on that particular subject. Uplatz overview courses are either free or minimally charged such as GBP 1 / USD 2 / EUR 2 / INR 100 Q10. What are individual courses? A10. Individual courses are simply our video courses available on Uplatz website and app across more than 300 technologies. Each course varies in duration from 5 hours uptop 150 hours. Check all our courses here https://training.uplatz.com/online-it-courses.php?search=individual Q11. What are bundle courses? A11. Bundle courses offered by Uplatz are combo of 2 or more video courses. We have Bundle up the similar technologies together in Bundles so offer you better value in pricing and give you an enhaced learning experience. Check all Bundle courses here https://training.uplatz.com/online-it-courses.php?search=bundle Q12. What are Career Path programs? A12. Career Path programs are our comprehensive learning package of video course. These are combined in a way by keeping in mind the career you would like to aim after doing career path program. Career path programs ranges from 100 hours to 600 hours and covers wide variety of courses for you to become an expert on those technologies. Check all Career Path Programs here https://training.uplatz.com/online-it-courses.php?career_path_courses=done Q13. What are Learning Path programs? A13. Learning Path programs are dedicated courses designed by SAP professionals to start and enhance their career in an SAP domain. It covers from basic to advance level of all courses across each business function. These programs are available across SAP finance, SAP Logistics, SAP HR, SAP succcessfactors, SAP Technical, SAP Sales, SAP S/4HANA and many more Check all Learning path here https://training.uplatz.com/online-it-courses.php?learning_path_courses=done Q14. What are Premium Career tracks? A14. Premium Career tracks are programs consisting of video courses that lead to skills required by C-suite executives such as CEO, CTO, CFO, and so on. These programs will help you gain knowledge and acumen to become a senior management executive. Q15. How unlimited subscription works? A15. Uplatz offers 2 types of unlimited subscription, Monthly and Yearly. Our monthly subscription give you unlimited access to our more than 300 video courses with 6000 hours of learning content. The plan renews each month. Minimum committment is for 1 year, you can cancel anytime after 1 year of enrolment. Our yearly subscription gives you unlimited access to our more than 300 video courses with 6000 hours of learning content. The plan renews every year. Minimum committment is for 1 year, you can cancel the plan anytime after 1 year. Check our monthly and yearly subscription here https://training.uplatz.com/online-it-courses.php?search=subscription Q16. Do you provide software access with video course? A16. Software access can be purchased seperately at an additional cost. The cost varies from course to course but is generally in between GBP 20 to GBP 40 per month. Q17. Does your course guarantee a job? A17. Our course is designed to provide you with a solid foundation in the subject and equip you with valuable skills. While the course is a significant step toward your career goals, its important to note that the job market can vary, and some positions might require additional certifications or experience. Remember that the job landscape is constantly evolving. We encourage you to continue learning and stay updated on industry trends even after completing the course. Many successful professionals combine formal education with ongoing self-improvement to excel in their careers. We are here to support you in your journey! Q18. Do you provide placement services? A18. While our course is designed to provide you with a comprehensive understanding of the subject, we currently do not offer placement services as part of the course package. Our main focus is on delivering high-quality education and equipping you with essential skills in this field. However, we understand that finding job opportunities is a crucial aspect of your career journey. We recommend exploring various avenues to enhance your job search: a) Career Counseling: Seek guidance from career counselors who can provide personalized advice and help you tailor your job search strategy. b) Networking: Attend industry events, workshops, and conferences to build connections with professionals in your field. Networking can often lead to job referrals and valuable insights. c) Online Professional Network: Leverage platforms like LinkedIn, a reputable online professional network, to explore job opportunities that resonate with your skills and interests. d) Online Job Platforms: Investigate prominent online job platforms in your region and submit applications for suitable positions considering both your prior experience and the newly acquired knowledge. e.g in UK the major job platforms are Reed, Indeed, CV library, Total Jobs, Linkedin. While we may not offer placement services, we are here to support you in other ways. If you have any questions about the industry, job search strategies, or interview preparation, please dont hesitate to reach out. Remember that taking an active role in your job search process can lead to valuable experiences and opportunities.