BUY THIS COURSE (USD 17 USD 41)
Introduction to SEO and Keyword Research
Learn about unique ways to the keywords across search engines such as Google, Amazon, YouTube, Etsy, app stores and other search engines.
( add to cart )
Save 59% Offer ends on 31-Dec-2023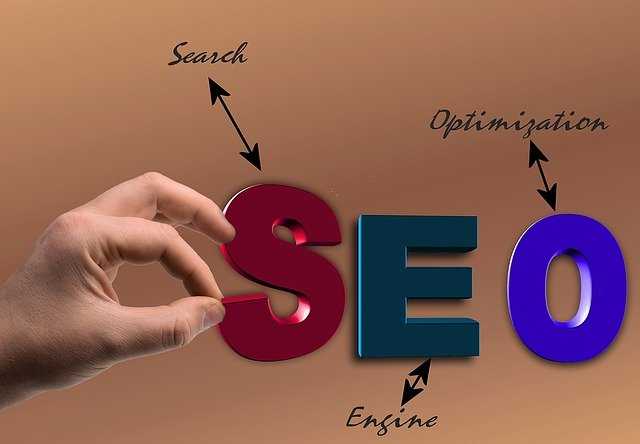 View Course Curriculum
Price Match Guarantee
Full Lifetime Access
Access on any Device
Technical Support
Secure Checkout
&nbsp Course Completion Certificate
Bestseller
Trending
Job-oriented
Instant access
Students also bought -
1 Hour
USD 17
342 Learners
50 Hours
USD 69
2378 Learners
10 Hours
USD 17
224 Learners
Completed the course? Request here for Certificate.
ALL COURSES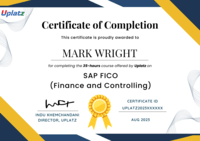 SEO is an acronym for Search Engine Optimization. It describes a series of techniques which improve the visibility of a website in search engine result pages. Search engines work by searching the Internet to find text that meets certain criteria. This text is known as keywords and refers to the most important theme(s) of the website, company, or product.
SEO monitoring tools like Google Search Console make it easy to get instant data on page-specific or site-wide search engine performance. Users can find information on which queries yield the highest amount of traffic for a given date range, as well as the position a page ranks for specific keywords.
The practise of boosting your website's exposure on prominent search engines like Google and Bing is known as search engine optimization (SEO).
Keyword Research is the process of discovering words and phrases (aka "keywords") that people use in search engines, like Google, Bing and YouTube.Keywords are like a compass for your SEO campaigns: they tell you where to go and whether or not you're making progress. As a bonus, researching keywords help you better understand your target audience. That's because keyword research gives you insight into what customers are searching for… and the exact words and phrases that they use.
Some of the key terms associated with keyword research are:
CMS: Content management system, for example WordPress or Drupal.
CTR: Click-through rate, the percentage of users that click on a link.
GYM: Google, Yahoo and Microsoft, owners of the biggest three search engines.
Link juice: Link quality that is transferred between sites/pages.
Long tail: More specific keywords, e.g. "navigation bar photoshop tutorial"
META tags: Code in the head-section of a website that is used on search engine result pages.
Organic traffic: Traffic that comes from search engines.
PR: PageRank, a measure for the link popularity of a website.
SEO: Search engine optimization. Techniques that are used to make your website rank more highly.
SERP: Search engine results page. The page with the most relevant web pages for your query.
Spider: A bot that is used by search engines to crawl and index websites.
Stuffing: Using the same keyword too often on the same page.
In this Introduction to SEO and Keyword Research course by Uplatz, you will be able to identify highly-converting SEO keywords for your business, Find keywords in new, unique ways that your competitors are not using, Use the keywords across search engines such as Google, Amazon, YouTube, Etsy, app stores and other search engines.
This certification course will teach you all you need to know about SEO, including website optimization, link building, keyword research, and more. You'll learn about the importance of keywords in SEO, how to find out what people are searching for online and how frequently, and how to choose the best SEO keywords. You'll also learn about what you can do to prepare your site so that it has the best chance of ranking well. You'll also learn about structured data markup, which is a method of informing search engines about what the material on your sites truly represents — things, software, reviews, and people.
You'll learn how to "submit" your site to search engines, how to deal with search directories, and how to use Webmaster accounts, specifically Google Search Console. You'll also learn about the most difficult aspect of search engine optimization: obtaining connections from other websites that lead back to yours. By the conclusion of this course, you'll have a basic understanding of SEO and be able to optimise your own site or monitor SEO agencies to guarantee the job is done correctly.
Course/Topic - Introduction to SEO and Keyword Research
In this session we will discuss about the basics and fundamentals of SEO. This video talks about what SEO means and how SEO came into the picture and various other features of SEO. How SEO works on – crawl, index and ranking. Further we will talk about Search Engine Result pages (SERP) – difference in organic search results and paid search results. Lastly we will see what should be our aim behind our SEO efforts.

In this session we will see how Keyword Research is an important feature in SEO. SEO Keywords are the keywords and phrases in your web content. Further we will see what people are searching for and discovering keywords.
At the end of this course, you will be able to:
· Examine and optimise your website's search engine optimization.
· Improve your website's exposure on the search engine results page, build backlinks to it at a large scale.
· Improve your search performance by using data from keyword research and reporting.
· A grasp of how to use SEO to get a website to the top of the main search engines.
· The skills you'll need to run your own SEO or manage an SEO optimization team or an outsourced SEO service.
· Articulate the role of SEO on web and content strategies
· Research and define the keywords that you want your pages to rank for
· Optimize content to achieve a higher web page ranking
· Describe the major aim of search engine optimization
· Calculate return on investment for improved search engine results
· Explain the foundation concept of pages verses sites when it comes to SEO
· Describe recent changes in search engine ranking algorithms and the trend towards favouring Web
Introduction to SEO and Keyword Research - Course Curriculum
SEO Training Syllabus
• Website Planning and Creation
• Domain Name Registration
• Domain Selection
• Hosting and its types
• Basic knowledge of World Wide Web
• Website wireframe and architecture
• Basics of developing and designing a website
• Usability & user experience of a website
• Why to say yes to responsive website
• Website competitor analysis
• Website navigation and optimizing according to user friendly interface
Introduction to SEO
• What is search engines
• Difference between portal and search engines
• How search engines work
• What is SEO
• SEO techniques (On page and Off page)
• Difference between White hat, Black hat and Grey hat SEO
• What is the need of SEO
• Things to consider before starting SEO of any website
• What is Ranking
• How Google rank a website
• Get familiar with the basic terms like crawlers, robots and spiders
• How to choose a best search engine
Keyword Research
• Introduction to Keyword research
• How and why to choose right keywords
• Different types of keywords
• How to do Keyword analysis
• Keywords density analysis
• Tools for keyword research
• Competition analysis
• Localized keywords research
On Page Optimization Steps
• Introduction to On page optimization
• What is Title, Description and Keywords tags
• Difference between primary, secondary and tertiary tiles
• Length of titles, meta description and Snippets
• H1 to H6 Tags and their importance
• Important keywords in title, meta descriptions and content
• When and where keywords can be placed
• Difference between Internal links and External links
• Anchor Text
• Anchor links optimization
• Headers optimization
• Importance of Alt tags and Image tag
• Image tag optimization
• Content Optimization
• SEO friendly content
• Optimizing SEO content
• Page naming / URL Structure / Permalink
• Website structure & navigation menu optimization
• Filename optimization
• Page speed optimization tool
• Robots.txt
• URL Canonicalization/ 404 Implementation
• Difference between HTTP / HTTPS
• Different types of Sitemaps and their importance
• Google SEO guidelines
• Google analytics and Webmaster integration
• Google sandbox effect
• Keyword Proximity, Authority, Prominence and density
• Iframes/ Frames effect on SEO
• URL renaming/ rewriting
• Duplicate Content / URLs
• HTML Validations using W3c
• Broken link analysis
• Website architecture
• Bread Crumb
• Google webmaster tool
• Creating effective landing pages
• On page Audit
• Yahoo Feed Submission
Off Page Optimization
• Introduction to Off page optimization
• Local marketing of websites on the basis of locations
• Social Media optimization techniques
• Introduction of link building and its types
• Directory submission
• Blog and article submission
• Forum posting
• Forum signatures and commenting
• Free classifieds
• Classifieds posting
• Press release submission
• Video submission
• Business listing submission
• Guest blog
• Local SEO (Local business listing)
• Detail knowledge on Link building and backlinks
• Social bookmarking
• Photo & Video Sharing
• Infographics sharing
• Document Sharing
• Content Marketing and its importance
• Question and answers
• Web 2.0 submission
• Importance of backlinks / Link building
• Home page promoting tips and techniques
• Strategies to build qualitative and relevant backlinks
• Competitors backlink research and submission
• Tracking the links and pagerank
• Submission to do follow websites
• RSS Feed submissions
SEO certifications are usually given by education platforms, digital marketing agencies, and others are often done online, which makes sense, given the profession. A certification is awarded after completing an assessment at the end of a specific course.
Get an industry recognized Certificate issued by Uplatz on successful course completion.
An SEO professional is a person who specializes in learning and mastering the algorithms behind search engine results so that they can help their clients and companies appear in search.
SEO professionals are in high demand, as companies need search optimization in order to compete in most niches. SEO specialists are hired as part of digital and content marketing programs, by web developers, as content marketers, and in many other roles, simply because companies need web traffic in order to make digital campaigns successful. Whether you're currently a search engine optimization professional or are working on building your way into the field, an SEO career promises excitement and tremendous potential for growth.
Search Engine Marketers earn a median salary of $45,255 , or an average of $2,300 more per year than a standard SEO specialist. Mastering Google AdWords, Bing AdWords, and various web analytics is a must for this position.
Job Titles:
• Search Engine Marketer
• Business Marketing Consultant
• Digital Marketer
• Marketing Analyst
• Content Marketer
• SEO Manager
• Entrepreneur
1. What is SEO?
The practice of optimizing a website's architectural layout is known as SEO. It helps in content relevancy and link attractiveness so that its pages are more readily found, more relevant, more prominent in response to use web searches, and hence rank higher in search engines.
SEO aids in increasing a company's exposure.
Organic results are more trusted than sponsored results. Having your website featured for the appropriate keywords might bring you a lot of visitors.
SEO techniques enable companies to rank for possible keywords without paying a dollar on search engine marketing, resulting in the most valuable visitors. It's known as 'organic,' 'free,' and 'natural' outcomes. There are several optimization techniques and actions that Users should carry out to ensure that your site is SEO friendly and ranks for desired keywords.
2. Why is SEO important to businesses?
One of the famous jokes that run amongst individuals in the web sector is that you should put it on Google's second page if you want to conceal a corpse. Because just a small percentage of people go beyond the first page of Google results, your rivals will steal all of your clients if your industry isn't on the first page. With each position, CTR lowers progressively. One significant benefit of SEO over PPC is that, unlike PPC, your results will not end if you quit doing SEO today. SEO is crucial if a firm wants to grow sales without splurging on promotions.
3. The most important Google Ranking Factors are:
Quality Content
Technical SEO
Quality & Relevant Backlinks
Mobile First
Page Speed
Brand Strength
Domain Strength
User experience
Schema Code
Social Signals
Domain Authority
Content-Type
Content Depth
Content Freshness
HTTP
4. What is an organic result?
Organic results are provided by search results based on relevance, quality, and other ranking variables and are one of the two kinds of search results in SERP. Organic results, sometimes known as 'free results' or 'natural outcomes,' are unpaid. Several criteria determine the ordering of organic results.
The organic results appear underneath the sponsored results. Organic results cannot be influenced by charging Google, or they may be improved by ensuring superior data and allowing users to engage with it.
5. What is a paid result?
Paid results refer to advertisers who pay to show their ads alongside better organic results on SERPs. Paid results are instantaneous, and advertisers are not obligated to enhance their website and content to rank. Your Max CPC and quality score will determine your position. The more money you save, the better your quality score.
6. What is Google Sandbox?
The Google Sandbox Effect asserts that new sites are often on probation (inside a box) and hence cannot rank successfully for their most important keywords.
According to the notion, Google needs to contemplate before leaving the fictitious location. It might be caused by constructing too many connections in a short amount of time.
It was never formally announced, although it was discussed while Google discussed various things.
7. What is Google Autocomplete?
Google Autocomplete is defined as a search engine feature that works with search engines such as Google. When you start writing in the search field, Google autocomplete offers you a list of suggestions to help you finish your query. It enables users to complete searches less quickly and with much less initiative, particularly useful when searching on a mobile device. Search recommendations are strongly impacted in queries as well as your previous searches.
8. What is a TLD?
The last portion of an internet address is the top-level domain (TLD). There are many sorts of TLDs accessible, such as.com,.net,.org,.co.in, and so on.
9. What is ccTLD?
A ccTLD stands for a country code top-level domain. The domain extension for each nation is distinct. All ccTLDs have just two characters. For instance,.in stands for India, while.us stands for the United States.
10. What are keyword frequency, Keyword Density, Keyword Difficulty, and Keyword Proximity?
· Keyword Frequency: The amount of times a specific keyword phrase occurs on a web page is known as keyword frequency. When optimizing a web page, we must be careful not to overuse the term to the point of keyword stuffing.
· Keyword Difficulty: The keyword difficulty metric measures how tough it is to rank for a given term based on its prominence and competitors. The more complicated the keyword, the more time or backlinks are required.
· Keyword Density: Keyword density is the proportion of times a term or phrase occurs on a web page. Search engines may mistake the keyword frequency for term stuffing when the keyword frequency is significantly over the optimal level. Consequently, we must ensure that the keyword density for any significant or secondary search keywords is not excessive. For example, if a term occurs five times in a 200-word piece, the density is 2.5 percent. Although there is no perfect keyword density, 3–4% is recommended practice for SEO.
· Keyword Proximity: The distance between two terms on a web page is measured by keyword proximity.
Q1. What are the payment options? A1. We have multiple payment options: 1) Book your course on our webiste by clicking on Buy this course button on top right of this course page 2) Pay via Invoice using any credit or debit card 3) Pay to our UK or India bank account 4) If your HR or employer is making the payment, then we can send them an invoice to pay. Q2. Will I get certificate? A2. Yes, you will receive course completion certificate from Uplatz confirming that you have completed this course with Uplatz. Once you complete your learning please submit this for to request for your certificate https://training.uplatz.com/certificate-request.php Q3. How long is the course access? A3. All our video courses comes with lifetime access. Once you purchase a video course with Uplatz you have lifetime access to the course i.e. forever. You can access your course any time via our website and/or mobile app and learn at your own convenience. Q4. Are the videos downloadable? A4. Video courses cannot be downloaded, but you have lifetime access to any video course you purchase on our website. You will be able to play the videos on our our website and mobile app. Q5. Do you take exam? Do I need to pass exam? How to book exam? A5. We do not take exam as part of the our training programs whether it is video course or live online class. These courses are professional courses and are offered to upskill and move on in the career ladder. However if there is an associated exam to the subject you are learning with us then you need to contact the relevant examination authority for booking your exam. Q6. Can I get study material with the course? A6. The study material might or might not be available for this course. Please note that though we strive to provide you the best materials but we cannot guarantee the exact study material that is mentioned anywhere within the lecture videos. Please submit study material request using the form https://training.uplatz.com/study-material-request.php Q7. What is your refund policy? A7. Please refer to our Refund policy mentioned on our website, here is the link to Uplatz refund policy https://training.uplatz.com/refund-and-cancellation-policy.php Q8. Do you provide any discounts? A8. We run promotions and discounts from time to time, we suggest you to register on our website so you can receive our emails related to promotions and offers. Q9. What are overview courses? A9. Overview courses are 1-2 hours short to help you decide if you want to go for the full course on that particular subject. Uplatz overview courses are either free or minimally charged such as GBP 1 / USD 2 / EUR 2 / INR 100 Q10. What are individual courses? A10. Individual courses are simply our video courses available on Uplatz website and app across more than 300 technologies. Each course varies in duration from 5 hours uptop 150 hours. Check all our courses here https://training.uplatz.com/online-it-courses.php?search=individual Q11. What are bundle courses? A11. Bundle courses offered by Uplatz are combo of 2 or more video courses. We have Bundle up the similar technologies together in Bundles so offer you better value in pricing and give you an enhaced learning experience. Check all Bundle courses here https://training.uplatz.com/online-it-courses.php?search=bundle Q12. What are Career Path programs? A12. Career Path programs are our comprehensive learning package of video course. These are combined in a way by keeping in mind the career you would like to aim after doing career path program. Career path programs ranges from 100 hours to 600 hours and covers wide variety of courses for you to become an expert on those technologies. Check all Career Path Programs here https://training.uplatz.com/online-it-courses.php?career_path_courses=done Q13. What are Learning Path programs? A13. Learning Path programs are dedicated courses designed by SAP professionals to start and enhance their career in an SAP domain. It covers from basic to advance level of all courses across each business function. These programs are available across SAP finance, SAP Logistics, SAP HR, SAP succcessfactors, SAP Technical, SAP Sales, SAP S/4HANA and many more Check all Learning path here https://training.uplatz.com/online-it-courses.php?learning_path_courses=done Q14. What are Premium Career tracks? A14. Premium Career tracks are programs consisting of video courses that lead to skills required by C-suite executives such as CEO, CTO, CFO, and so on. These programs will help you gain knowledge and acumen to become a senior management executive. Q15. How unlimited subscription works? A15. Uplatz offers 2 types of unlimited subscription, Monthly and Yearly. Our monthly subscription give you unlimited access to our more than 300 video courses with 6000 hours of learning content. The plan renews each month. Minimum committment is for 1 year, you can cancel anytime after 1 year of enrolment. Our yearly subscription gives you unlimited access to our more than 300 video courses with 6000 hours of learning content. The plan renews every year. Minimum committment is for 1 year, you can cancel the plan anytime after 1 year. Check our monthly and yearly subscription here https://training.uplatz.com/online-it-courses.php?search=subscription Q16. Do you provide software access with video course? A16. Software access can be purchased seperately at an additional cost. The cost varies from course to course but is generally in between GBP 20 to GBP 40 per month. Q17. Does your course guarantee a job? A17. Our course is designed to provide you with a solid foundation in the subject and equip you with valuable skills. While the course is a significant step toward your career goals, its important to note that the job market can vary, and some positions might require additional certifications or experience. Remember that the job landscape is constantly evolving. We encourage you to continue learning and stay updated on industry trends even after completing the course. Many successful professionals combine formal education with ongoing self-improvement to excel in their careers. We are here to support you in your journey! Q18. Do you provide placement services? A18. While our course is designed to provide you with a comprehensive understanding of the subject, we currently do not offer placement services as part of the course package. Our main focus is on delivering high-quality education and equipping you with essential skills in this field. However, we understand that finding job opportunities is a crucial aspect of your career journey. We recommend exploring various avenues to enhance your job search: a) Career Counseling: Seek guidance from career counselors who can provide personalized advice and help you tailor your job search strategy. b) Networking: Attend industry events, workshops, and conferences to build connections with professionals in your field. Networking can often lead to job referrals and valuable insights. c) Online Professional Network: Leverage platforms like LinkedIn, a reputable online professional network, to explore job opportunities that resonate with your skills and interests. d) Online Job Platforms: Investigate prominent online job platforms in your region and submit applications for suitable positions considering both your prior experience and the newly acquired knowledge. e.g in UK the major job platforms are Reed, Indeed, CV library, Total Jobs, Linkedin. While we may not offer placement services, we are here to support you in other ways. If you have any questions about the industry, job search strategies, or interview preparation, please dont hesitate to reach out. Remember that taking an active role in your job search process can lead to valuable experiences and opportunities.