BUY THIS COURSE (USD 17 USD 41)
Native Ads with Taboola
Learn Native Advertising concepts and how Native Ads work. What makes Native Ads popular? Deep-dive into Taboola platform. Become a Digital Marketer.
( add to cart )
Save 59% Offer ends on 31-Dec-2023
Preview Native Ads with Taboola course
Price Match Guarantee
Full Lifetime Access
Access on any Device
Technical Support
Secure Checkout
&nbsp Course Completion Certificate
Great Value
Trending
Cutting-edge
Instant access
Students also bought -
80 Hours
USD 17
3327 Learners
15 Hours
USD 17
302 Learners
18 Hours
USD 17
114 Learners
Completed the course? Request here for Certificate.
ALL COURSES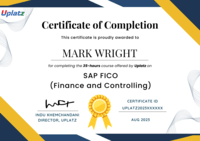 Native Advertising is the idea of making advertisements that are so strong with the page content, acclimatized into the plan, and steady with the stage conduct that the watcher feels the advertisement has a place there. Advanced query items and supported online entertainment posts are well known instances of local promotions. The two arrangements offer similar sort of benefit to clients as the natural query items and client produced web-based entertainment posts. Native ads are becoming increasingly popular because they offer better results than other types of advertising. When used correctly, native ads provide a direct line to your target market, making them an essential part of any digital marketing strategy.
Benefits of Native Ads: Grab your Audience's attention, Drive better campaign platform, Optimize targeting capabilities, Build trust among your customer, Increase clickthrough rates. Types of Native Advertising: Sponsored Articles, Brand-Specific, Text-Focused, Social Media Ads, Twitter Hashtags.
Why Is Native Advertising Important?
Native advertising has exploded in popularity over the last few years, and it seems like no one wants to be left behind when it comes to advertising on social media platforms like Facebook and Instagram, or other websites such as Google and Twitter, where native ads are the norm rather than the exception. But, why are native ads so popular? The benefits of using native ads:
1) Native ads are easier to engage with than traditional advertising.
2) Native ads are more affordable and accessible than traditional advertising.
3) Native ads provide a higher ROI on your investment than traditional advertising.
If you want your business or product to stand out from the competition, then using native ads is a great way of doing so. They are less expensive and can have a higher return on investment. With just one ad campaign, your business can reach potential customers who will be more likely to buy from you because they've seen that ad before.
The best platforms for native advertising
Taboola is the world's most popular content discovery and native advertising platform. Find quality consumers at scale and nurture them throughout the buyer's journey using precise targeting and retargeting. Grow sales using a performance-first platform including automated bidding, traffic management, and more. Taboola is a native advertising platform from the company of the same name in New York for publishing "recommended" content in a variety of popularly visited news sites and spaces. Taboola is partnered with many publishers (the Atlantic, Tribune, MailOnline, Business Insider, etc.). The most common users of Taboola are from Small Businesses (1-50 employees) and the Marketing & Advertising industry.
Facebook, Twitter, and Instagram are also popular for native ads. Facebook has a ton of targeting options that you can use to get your message in front of the right people. Twitter is great for driving followers, but more difficult if you want leads or sales. Instagram is great because it's not only a visual platform like Facebook and Twitter, but also has the added bonus of being able to post short videos on your feed.
Uplatz provides this comprehensive course on Native Ads and Taboola platform.
Course/Topic - Native Ads with Taboola - all lectures
Lecture 1 - Introduction to Native Ads

Lecture 2 - Introduction to Taboola Ads

Lecture 3 - Creation & Management of Taboola Ads
1. How do native ads work?
Native ads are designed to fit into whatever platform or site they're on, which can encourage users to engage with the content rather than glancing over content they know is a more intrusive advertisement. Reach the audience segments you want. Use native ads to target the audience you want to help drive brand awareness and increase sales
2. What native ads look like?
Native ads vary in form, but they typically adhere to the three principles discussed above. Let's take a closer look at the three most common types of native ads:
1) In-feed native ads
2) Native ads in search listings
3) Recommended content native ads
3. How native ads are viewed
Some people are critical of native ads because of how well they blend into a site's organic content. The rationale behind this is that users aren't aware that they're consuming an advertisement. However, native ads aren't designed to be deceptive; they're designed not to disturb the user or their experience.
The Federal Trade Commission (FTC) has an established rule set that native ads must follow to differentiate them from organic content. Here's the important stuff:
Native ads must not attempt to deceive viewers or present the content as anything other than an advertisement.
Native ads must clearly be identified as advertisements. For example, they have to include labels like "Sponsored," "Promoted," or "Advertisement."
Native ads must state where the content comes from so that it can be distinguished from the publisher's content.
4. What are core principle of native add?
Native ads have three core principles:
a) Native ads are paid advertising. Brands pay their preferred platform to host native ads on their site.
b) Native ads are typically information-based. The content they contain is designed to be useful and interesting rather than to make a direct sale.
c) Native ads are unobtrusive. They don't hinder the viewer's regular behavior or disrupt their experience in any way.
5. What are the benifits of native advertising?
The reason native advertising has become increasingly popular for advertisers is due to its many benefits that help strengthen digital marketing strategy.
It easily aligns with your marketing funnel. You, as the advertiser, have the ability to craft top-of-funnel content that educates your audience about your brand, or you can create bottom-of-funnel content. This type of content drives users to the point of conversion, leading them to landing pages that offer an app install, a purchase of a service or good, or a free consultation. An example of an upper funnel ad is a video-based advertisement, which could be used to educate users about the special features of whatever product you're selling to then lead them down the conversion path. A lower-funnel advertisement could look like you using native product ads that encourage users to buy your product.
It's non-disruptive. Native ads are designed to fit into whatever platform or site they're on, which can encourage users to engage with the content rather than glancing over content they know is a more intrusive advertisement.
Reach the audience segments you want. Use native ads to target the audience you want to help drive brand awareness and increase sales. Build the ideal audience from a range of target facets, including criteria such as demographics, geography, media channels and customer intent. Targeted campaigns allow advertisers to introduce customers to content that fits in with the organic user experience and interests. Essentially, this means reaching the right audience, at the right time, with the right content.
6. What are the types of native ads?
Types of native advertisements. As advertisers are pushing towards more content marketing and non-disruptive ad formats, the use of native advertisements is expanding exponentially. Whether they're run manually or programmatically, native advertisements run across a variety of platforms, including:
1) Social networks. Numerous social networks have popularized native in-feed and carousel ad formats. Users scrolling through their feeds may see an ad that is formatted the same way as any other post on the social platform, only the post may be marked with "paid ad" language.
2) In-feed native ads & in-feed promoted list commerce. Thhese native advertisements can be difficult to spot because they can blend in well with other content on the site. Popular news-based sites have taken to native news feed ads, which can take the form of a paid blog post or a video native ad. However, any publisher looking to promote content on their site could have native ads show up on their site. In-feed promoted lists are oftentimes used on e-commerce websites to increase sales.
3) Search engines. Major search engines place three to four paid ads at the top of the search engine results page (SERP) that look identical to the organic listings below them. The text size and font and even link color look the same, the only difference being a small label entitled "Ad" that allows users to know it's a paid ad.
7. How to load native ads using the SDK?
Broadly speaking, there are two parts to successfully implementing Native Ads: loading an ad via the SDK and displaying the ad content in your app. This page is concerned with using the SDK to load native ads . Import the Google Mobile Ads SDK, either by itself or as part of Firebase.
8. How do Native Ads Work?
Native ads, a tactic that supports performance marketing, work in terms of supply and demand. On the supply side are publishers, with an audience and reach, looking to monetize their sites. On the demand side are advertisers looking to reach an audience and hit goals around awareness, sales, or lead generation.
When a user visits a website with ad space, a publisher's SSP sends a bid request to a DSP which sends back an advertiser's bid and metadata metrics. The advertiser with the winning bid has their ad shown to the user.
9. Which Ads are Native and what do they look like?
At the very core of native ads is the concept of placing ads in a relevant and unobstructive context where they natively fit. Native advertising is most likely to look just like all other articles and pieces of content around it, and especially in cases where the goal is brand awareness, you may not see some of the common words you're accustomed to seeing in advertisements (purchase, subscribe, sign up, etc
Q1. What are the payment options? A1. We have multiple payment options: 1) Book your course on our webiste by clicking on Buy this course button on top right of this course page 2) Pay via Invoice using any credit or debit card 3) Pay to our UK or India bank account 4) If your HR or employer is making the payment, then we can send them an invoice to pay. Q2. Will I get certificate? A2. Yes, you will receive course completion certificate from Uplatz confirming that you have completed this course with Uplatz. Once you complete your learning please submit this for to request for your certificate https://training.uplatz.com/certificate-request.php Q3. How long is the course access? A3. All our video courses comes with lifetime access. Once you purchase a video course with Uplatz you have lifetime access to the course i.e. forever. You can access your course any time via our website and/or mobile app and learn at your own convenience. Q4. Are the videos downloadable? A4. Video courses cannot be downloaded, but you have lifetime access to any video course you purchase on our website. You will be able to play the videos on our our website and mobile app. Q5. Do you take exam? Do I need to pass exam? How to book exam? A5. We do not take exam as part of the our training programs whether it is video course or live online class. These courses are professional courses and are offered to upskill and move on in the career ladder. However if there is an associated exam to the subject you are learning with us then you need to contact the relevant examination authority for booking your exam. Q6. Can I get study material with the course? A6. The study material might or might not be available for this course. Please note that though we strive to provide you the best materials but we cannot guarantee the exact study material that is mentioned anywhere within the lecture videos. Please submit study material request using the form https://training.uplatz.com/study-material-request.php Q7. What is your refund policy? A7. Please refer to our Refund policy mentioned on our website, here is the link to Uplatz refund policy https://training.uplatz.com/refund-and-cancellation-policy.php Q8. Do you provide any discounts? A8. We run promotions and discounts from time to time, we suggest you to register on our website so you can receive our emails related to promotions and offers. Q9. What are overview courses? A9. Overview courses are 1-2 hours short to help you decide if you want to go for the full course on that particular subject. Uplatz overview courses are either free or minimally charged such as GBP 1 / USD 2 / EUR 2 / INR 100 Q10. What are individual courses? A10. Individual courses are simply our video courses available on Uplatz website and app across more than 300 technologies. Each course varies in duration from 5 hours uptop 150 hours. Check all our courses here https://training.uplatz.com/online-it-courses.php?search=individual Q11. What are bundle courses? A11. Bundle courses offered by Uplatz are combo of 2 or more video courses. We have Bundle up the similar technologies together in Bundles so offer you better value in pricing and give you an enhaced learning experience. Check all Bundle courses here https://training.uplatz.com/online-it-courses.php?search=bundle Q12. What are Career Path programs? A12. Career Path programs are our comprehensive learning package of video course. These are combined in a way by keeping in mind the career you would like to aim after doing career path program. Career path programs ranges from 100 hours to 600 hours and covers wide variety of courses for you to become an expert on those technologies. Check all Career Path Programs here https://training.uplatz.com/online-it-courses.php?career_path_courses=done Q13. What are Learning Path programs? A13. Learning Path programs are dedicated courses designed by SAP professionals to start and enhance their career in an SAP domain. It covers from basic to advance level of all courses across each business function. These programs are available across SAP finance, SAP Logistics, SAP HR, SAP succcessfactors, SAP Technical, SAP Sales, SAP S/4HANA and many more Check all Learning path here https://training.uplatz.com/online-it-courses.php?learning_path_courses=done Q14. What are Premium Career tracks? A14. Premium Career tracks are programs consisting of video courses that lead to skills required by C-suite executives such as CEO, CTO, CFO, and so on. These programs will help you gain knowledge and acumen to become a senior management executive. Q15. How unlimited subscription works? A15. Uplatz offers 2 types of unlimited subscription, Monthly and Yearly. Our monthly subscription give you unlimited access to our more than 300 video courses with 6000 hours of learning content. The plan renews each month. Minimum committment is for 1 year, you can cancel anytime after 1 year of enrolment. Our yearly subscription gives you unlimited access to our more than 300 video courses with 6000 hours of learning content. The plan renews every year. Minimum committment is for 1 year, you can cancel the plan anytime after 1 year. Check our monthly and yearly subscription here https://training.uplatz.com/online-it-courses.php?search=subscription Q16. Do you provide software access with video course? A16. Software access can be purchased seperately at an additional cost. The cost varies from course to course but is generally in between GBP 20 to GBP 40 per month. Q17. Does your course guarantee a job? A17. Our course is designed to provide you with a solid foundation in the subject and equip you with valuable skills. While the course is a significant step toward your career goals, its important to note that the job market can vary, and some positions might require additional certifications or experience. Remember that the job landscape is constantly evolving. We encourage you to continue learning and stay updated on industry trends even after completing the course. Many successful professionals combine formal education with ongoing self-improvement to excel in their careers. We are here to support you in your journey! Q18. Do you provide placement services? A18. While our course is designed to provide you with a comprehensive understanding of the subject, we currently do not offer placement services as part of the course package. Our main focus is on delivering high-quality education and equipping you with essential skills in this field. However, we understand that finding job opportunities is a crucial aspect of your career journey. We recommend exploring various avenues to enhance your job search: a) Career Counseling: Seek guidance from career counselors who can provide personalized advice and help you tailor your job search strategy. b) Networking: Attend industry events, workshops, and conferences to build connections with professionals in your field. Networking can often lead to job referrals and valuable insights. c) Online Professional Network: Leverage platforms like LinkedIn, a reputable online professional network, to explore job opportunities that resonate with your skills and interests. d) Online Job Platforms: Investigate prominent online job platforms in your region and submit applications for suitable positions considering both your prior experience and the newly acquired knowledge. e.g in UK the major job platforms are Reed, Indeed, CV library, Total Jobs, Linkedin. While we may not offer placement services, we are here to support you in other ways. If you have any questions about the industry, job search strategies, or interview preparation, please dont hesitate to reach out. Remember that taking an active role in your job search process can lead to valuable experiences and opportunities.