BUY THIS COURSE (USD 17 USD 41)
Search Engine Marketing (SEM) - Google Ads and Microsoft Advertising
Learn Search Engine Marketing on popular search engines - Google and Bing. Create and run campaigns on Google Ads and Microsoft Advertising platforms.
( add to cart )
Save 59% Offer ends on 31-Dec-2023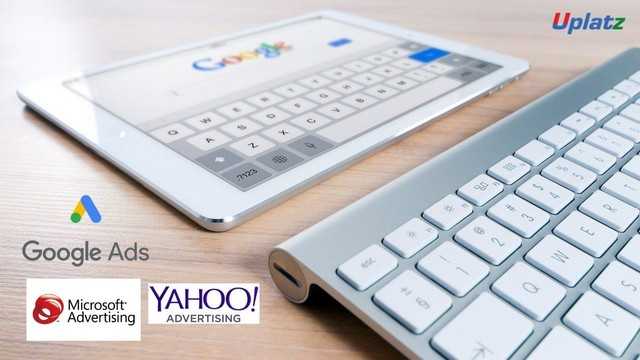 View Course Curriculum
Price Match Guarantee
Full Lifetime Access
Access on any Device
Technical Support
Secure Checkout
&nbsp Course Completion Certificate
Bestseller
Trending
Job-oriented
Instant access
Students also bought -
50 Hours
USD 69
2378 Learners
80 Hours
USD 17
3327 Learners
10 Hours
USD 17
224 Learners
Completed the course? Request here for Certificate.
ALL COURSES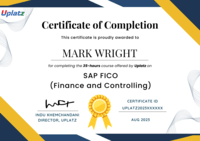 Google Ads is the most preferred Paid Media Marketing tool which every Marketer wishes to go for as his first preference. Backed by the tech giant, Google, it offers a huge opportunity for advertisers to bring their products or services in front of their audience which eventually helps in the conversions. Google Ads helps advertisers to bring their products on top of the Search Engine Result Page (SERP). As compared to organic traffic, Google Ads helps in getting website traffic quicker and in a faster way.
The key component of Google Ads are the "keywords" which are pre-selected by advertisers and based on these keywords and the quality of the proposed ad as per the Quality Score assigned by Google, the ads appear on top of the search results. There are different Campaign types associated with Google Ads or Adwords such as Search Network, Display Network, Video (YouTube), Shopping, and Universal Apps. Choosing one of these Campaign types is the first step to get the ads running for advertisers.
Microsoft Advertising or formerly known as Bing Ads is an advertising platform focusing on pay-per-click ads and displays sponsored listing across its Microsoft Search Network. It displays the results as per the topic or products listed by the advertiser for their business. It can help businesses reach a quality audience which eventually helps them in return on advertising spend. As compared to Google Ads, Microsoft Ads has lower costs-per-click (CPC) and costs-per-acquisition (CPA).
Microsoft Advertising works on the concept of Search Advertising where advertisers bid on the keywords to display their products or services in front of the online audience. With Microsoft Search Network, advertisers can reach a vast majority of the audience and these audience, whether they make a purchase, sign up on the website or download the app, they eventually turns out to be conversions and in return final buyers and this help in making a better ROI for businesses.
If you want to make your career as a Digital Marketer or take your business to the next level, you need to have the knowledge on Google Ads and this course on Google Ads from Uplatz will help you learn the complete course on Google Adwords, starting from the basics to setting up of Google Ads as an expert.
With this Microsoft Advertising course by Uplatz, you will learn the complete overview of the Microsoft Ads and its Search Network, along with importing established campaigns to Microsoft Advertising, setting up of Ads with relevant keywords and the ways of optimizing keyword bids among many others.
At the end of this course, you will be awarded a Certificate of Completion by Uplatz.
Course/Topic 1 - Google Ads - all lectures
In this lecture session we about basic google ads. In this video we teach you about how make campaign in google ads and how many types of campaign are there in google ads.

In this video we talk about different google ads Campaign like Search ads, display ads, Video ads, Lead generation and all types of google ads Campaign.

In this video we talk about google ads groups and how to make different ads group to make google ads performance better.

In this video we learn how to scheduling a google ads and importance of scheduling google ads. Google ads has many EXT which we use to improve our performance on google ads.

In video we talk about google ads dynamic groups and billing and importance of google ads dynamic groups and billing.

In this video we talk about google ads tools and reports settings and basic techniques google ads tools.

In this lecture session we talk about google ads keyword planner and diagnostic tools and also cover how to search the difficulty and paid reaches of a keywords.

In this video we talk about how to track the conversion. Conversion in the main goal of every one who is running google ads so it's essential to learn how to track the conversion.

In this video we learn about Google ads review how we handle reviews of google and also cover all issues like google ads suspended and also learn how to solve these types of issues.

In this video we talk about how Google AdWords changed i.e. got rebranded to Google Ads.

In this session we learn how to make a display campaign and importance of display ads and we also cover all the techniques of display ads.

In this video we learn how to make Google Ads Display Campaign and we also cover Ad groups and Ads.

In this session we talk about how we select our Audience we want to target and the demographics in Google Ads.

In this session we talk about Google ads placement and topics and also cover the best way of placement in google ads.

In this video we talk about basic of YouTube ads and also cover all the techniques of YouTube ads.

In this session we talk about how to make YouTube and how many types of types of YouTube ads and we cover all types briefly.

In this session we learn about YouTube ads target and we also cover how we select our target audience.

In this video we learn how to promote our application through google ads and we also cover the best promotion techniques.

In this session we talk about basic Gmail Ads introduction and we also cover types ad campaign of Gmail ads.

In this video we talk about Google Ads Gmail Ads Creation and Bidding and also cover the best bidding techniques.

In this video we learn about Google Shopping ads in advance and talk about best techniques of creating shopping ads.

In this video we learn about Google Shopping ads in advance and talk about best techniques of creating shopping ads.

In this session we talk about how to create a Smart Campaigns and best techniques of creating Google Express Smart Campaigns.
Course/Topic 2 - Microsoft Advertising - all lectures
In this video we learn the basic about Yahoo Ads and also talk about how to create Yahoo ads.

In this session we learn how to create Yahoo ads Campaigns and we also talk about best way to create Yahoo Ads Campaigns.

In this session we learn about Microsoft Advertising (Bing Ads) and also cover the basic of Microsoft Advertising.

In this video we learn about Bing Ads keywords planner and we also cover how to analyze keywords.

In this session we talk about Bing Ads Import from Google and linking and best techniques.

In this session we talk about Bing Ads Extensions and also cover all the best Extensions that we use in our Microsoft Bing ads Campaigns.
• Create and run Search Engine marketing campaigns on Google AdWords
• Optimise campaigns to get the best possible results
• Apply tricks and techniques for great ROI, and run campaigns for online sales, lead generation or brand building.
• Learn how to create a campaign, Ad Group, and Ad.
• Get an understanding of the quality score and the factors influencing the quality score.
• Gain extensive knowledge of how to analyse the market and competitors.
SEM with Google Ads - course syllabus
Level 1 : Google AdWords for Beginners
1. Understanding AdWords
2. Google Ad Types
3. AdWords Pricing Models
4. PPC Cost Calculations and Ad Page Rank
5. AdWords – Billing and Payments
6. AdWords User Interface
7. Keywords Control
8. Keyword Planner Tools
9. Creating Ad Campaigns
10. Creating Text Ads
11. Creating Ad Groups
12. Bidding Strategy for CPC
Level 2 : Creating PPC Ad Campaigns
1. Location
2. Schedule
3. Devices
4. Conversion Tracking Code
5. Designing Image Ads
6. Animated Ads eg 1
7. Animated Ads eg 2
8. Animated Ads eg 3
9. Understanding Video Ads
10. Creating YouTube Video Ads
11. Hi-Jack Competitor Audience
Level 3 : Google AdWords Advance Level
1. Remarketing Strategy
2. Remarketing Audience
3. Linking G-Analytics
4. ReTargeting Ads
5. Automated Rules
6. Shared Budget
7. Google Web Designer Software
-------------------------------------------------------------------------
SEM with Microsoft Advertising - course syllabus
1. What Are Microsoft Ads?
2. Microsoft Ads Cost
3. Microsoft Ads Campaign Types
4. How To Set Up Microsoft Ads
5. Microsoft Ads Best Practices
• Connect with searchers outside of Google: according to Microsoft, 29% of clicks are unique to Microsoft Search Network alone
• Less competition: because fewer advertisers using Microsoft Ads, there's an opportunity for cheaper impressions and lower CPCs
• Easy to get started: seamless process for transferring over Google Ads data and launching your Microsoft Ads campaigns
-------------------------------------------------------------------------
SEM with Yahoo Ads - course syllabus
1. Yahoo Ads
2. Yahoo Ads Creation
-------------------------------------------------------------------------
The Search Engine Marketing (SEM) Certification ensures you know planning, production and measurement techniques needed to stand out from the competition.
Search engine marketing (SEM) is a digital marketing strategy used to increase the visibility of a website in search engine results pages (SERPs).
Internet marketing refers to marketing efforts that businesses and other organizations do solely over the Internet. With search engine marketing, businesses pay for their adverts to appear alongside search queries in search engines. Google, Yahoo, Safari, and Bing, for example, are search engines.
SEM, or search engine marketing, is using paid advertising to ensure that your business's products or services are visible in search engine results pages (SERPs). When a user types in a certain keyword, SEM enables your business to appear as a result for that search query.
Uplatz online training guarantees the participants to successfully go through the Search Engine Marketing (SEM) Certification provided by Uplatz. Uplatz provides appropriate teaching and expertise training to equip the participants for implementing the learnt concepts in an organization.
Course Completion Certificate will be awarded by Uplatz upon successful completion of the Search Engine Marketing (SEM) online course.
The Search Engine Marketing (SEM) draws an average salary of $115,000 per year depending on their knowledge and hands-on experience.
The SEM is an instrument that produces a largely magnified image by using electrons instead of light to form an image. A beam of electrons is produced at the top of the microscope by an electron gun. The electron beam follows a vertical path through the microscope, which is held within a vacuum.
A search engine is a software program that helps people find the information they are looking for online using keywords or phrases. Search engines are able to return results quickly—even with millions of websites online—by scanning the Internet continuously and indexing every page they find.
Note that salaries are generally higher at large companies rather than small ones. Your salary will also differ based on the market you work in.
Search Engine Marketing (SEM) Specialist.
Search Engine Marketing Executive.
Digital Marketing Executive.
Search Engine Optimization Specialist
1) Explain what is Adwords?
Adwords is the system that Google has designed to assist in marketing product or services in Google search engine and its affiliated sites. It will place a text ad that appears when people search for phrases associated to your offering.
2) Explain how Adwords work?
Adwords work on bidding system if the bidding price is higher your ad will appear on top of the Google page. Adwords works on "pay per click" that means you only pay the amount you have bid if someone taps on your ad as a result of a web search.
3) Explain why to use Google Adwords?
Google Adwords behave differently to traffic that comes from Google Adwords or "Pay Per Click". The traffic that comes through surfing often visits the website for information, whereas the traffic via pay per click knows what they are clicking on and what they want to buy. So few visitors through Adwords might be more valuable than million visitors.
4) Explain what is Ad rank?
Ad rank determines your ad position on Google page, and it is determined by your bid for that keyword and quality score.
5) Explain how does Ad rank impact Cost-Per-Click?
Ad rank plays a huge role in defining the actual cost-per-click that your opponents pay, when someone clicks on their ads. Your CPC can be calculated by following way
Your Price = The ad rank of the person below you/ your quality score + $0.01
6) Explain how does a Google auction work?
Each month auction gets run billion of times, and the result are such that users find ads that are relevant to what they are looking for. The search engine processes the request and runs the auction that determines the ad positions and each advertisers CPC.
7) Explain what gets entered into a Google Account?
Once the advertisers determine the keywords that they want to bid on, Google will enter a keyword from your account which is most related into the auction with the maximum bid specified as well as the associated ad.
8) Explain what is Google Quality Score?
Google's quality score determines how beneficial and relevant your ad is to the user, based primarily on your ad's CTR, quality of your landing page and keyword relevance. Higher quality score keywords will save your money and earn better ad ranking.
9) Explain what is an ad group in Google Adwords?
Ad group is a container of your keywords, advertisements, and landing pages. Google rewards advertisers who prepare Adword campaigns with tightly structured ad groups. Its not advisable to include all your keywords into the single ad group, but to organize keywords into themes.
10) Explain what is conversion optimizer in Adwords?
Conversion Optimizer is a tool used by Google Adwords for bid manipulation and decides which clicks on the ad will be valuable. It can help you to return maximum on your investment.
11) Mention some of the Google Adword Ad Extensions?
Different ad extension can enhance the increase in traffic. Some of the common Ad extensions used in adwords are
Sitelinks
Call Extensions
Location Extensions
Social Annotations
Seller ratings
Mobile app extensions
Offer ads
Communication Ad
Review extension
Image and drop down navigation Ad extension
12) Mention in google Adwords that options can't be changed after creating an account?
After creating account Currency and Time Zone, cannot be changed.
13) Explain how you can improve conversion rates?
By creating ads that match properly with keywords and create tightly themed ad groups, you can target users to the campaign that helps in conversions.
14) Mention what is the limit set for the number or characters for Adwords ad?
Limit for Adword is
Description line 1st : 25 characters
Description line 2nd: 35 characters
Destination URL: 1024 characters
No images are allowed in URL.
15) Explain what is the meaning of CTR and how you can calculate?
CTR stands for Click through rate that tells the number of visitors visited on your ad on the web page. The formula for calculating CTR is
Number of click / Number of impressions X 100
These will give you an answer in percentage like what percentage of customers have viewed your ad.
16) Mention what are the type of Keywords?
There are no specific types for Keywords however they are classified on the basis of how likely is going to be clicked by visitors
Research Keywords: It tends to contain one or two words – Tea
Consideration: It tends to contain two or three words – Green Tea
Purchase: It must have more than three words – buy loose green tea
Loyalty: This must be shorter- Starbucks
17) Explain what is Google Ad API?
Google Ad API is designed for representing large, tech savvy advertisers and third parties. It allows developers build an application that directly interacts with Google Adwords server.
18) Mention what all things can be done using Google Ad API?
With Google Ad API, you can build an application that can do following things
You can automatically generate keywords, ad text, custom reports and landing pages
Develop additional applications and tools to help you manage accounts
Synchronize Adwords data with your inventory system to manage campaigns based on stock
19) Explain how you can track conversions in Google Adwords?
In Google Adwords, conversion tracking can be done in following ways
Tracking purchases by involving basic tracking code provided by Adwords and modifying it with additional code unique to your particular e-commerce platform
View-through conversion window options tracks when a person sees your ad but does not click it (impression)
By enabling your ad rotation setting to optimize for clicks, meaning that Adwords will serve the ads it feels are likely to be clicked
By accessing search funnels inside tools and analysis, you can also know when customers clicked on your ad for the first time and how frequently they saw your ad before converting.
20) Explain what are the other two options for bidding other than C-P-C?
Other than CPC the other two options are CPM (Cost per Thousand Impression) and CPA ( Cost Per Action ).
Q1. What are the payment options? A1. We have multiple payment options: 1) Book your course on our webiste by clicking on Buy this course button on top right of this course page 2) Pay via Invoice using any credit or debit card 3) Pay to our UK or India bank account 4) If your HR or employer is making the payment, then we can send them an invoice to pay. Q2. Will I get certificate? A2. Yes, you will receive course completion certificate from Uplatz confirming that you have completed this course with Uplatz. Once you complete your learning please submit this for to request for your certificate https://training.uplatz.com/certificate-request.php Q3. How long is the course access? A3. All our video courses comes with lifetime access. Once you purchase a video course with Uplatz you have lifetime access to the course i.e. forever. You can access your course any time via our website and/or mobile app and learn at your own convenience. Q4. Are the videos downloadable? A4. Video courses cannot be downloaded, but you have lifetime access to any video course you purchase on our website. You will be able to play the videos on our our website and mobile app. Q5. Do you take exam? Do I need to pass exam? How to book exam? A5. We do not take exam as part of the our training programs whether it is video course or live online class. These courses are professional courses and are offered to upskill and move on in the career ladder. However if there is an associated exam to the subject you are learning with us then you need to contact the relevant examination authority for booking your exam. Q6. Can I get study material with the course? A6. The study material might or might not be available for this course. Please note that though we strive to provide you the best materials but we cannot guarantee the exact study material that is mentioned anywhere within the lecture videos. Please submit study material request using the form https://training.uplatz.com/study-material-request.php Q7. What is your refund policy? A7. Please refer to our Refund policy mentioned on our website, here is the link to Uplatz refund policy https://training.uplatz.com/refund-and-cancellation-policy.php Q8. Do you provide any discounts? A8. We run promotions and discounts from time to time, we suggest you to register on our website so you can receive our emails related to promotions and offers. Q9. What are overview courses? A9. Overview courses are 1-2 hours short to help you decide if you want to go for the full course on that particular subject. Uplatz overview courses are either free or minimally charged such as GBP 1 / USD 2 / EUR 2 / INR 100 Q10. What are individual courses? A10. Individual courses are simply our video courses available on Uplatz website and app across more than 300 technologies. Each course varies in duration from 5 hours uptop 150 hours. Check all our courses here https://training.uplatz.com/online-it-courses.php?search=individual Q11. What are bundle courses? A11. Bundle courses offered by Uplatz are combo of 2 or more video courses. We have Bundle up the similar technologies together in Bundles so offer you better value in pricing and give you an enhaced learning experience. Check all Bundle courses here https://training.uplatz.com/online-it-courses.php?search=bundle Q12. What are Career Path programs? A12. Career Path programs are our comprehensive learning package of video course. These are combined in a way by keeping in mind the career you would like to aim after doing career path program. Career path programs ranges from 100 hours to 600 hours and covers wide variety of courses for you to become an expert on those technologies. Check all Career Path Programs here https://training.uplatz.com/online-it-courses.php?career_path_courses=done Q13. What are Learning Path programs? A13. Learning Path programs are dedicated courses designed by SAP professionals to start and enhance their career in an SAP domain. It covers from basic to advance level of all courses across each business function. These programs are available across SAP finance, SAP Logistics, SAP HR, SAP succcessfactors, SAP Technical, SAP Sales, SAP S/4HANA and many more Check all Learning path here https://training.uplatz.com/online-it-courses.php?learning_path_courses=done Q14. What are Premium Career tracks? A14. Premium Career tracks are programs consisting of video courses that lead to skills required by C-suite executives such as CEO, CTO, CFO, and so on. These programs will help you gain knowledge and acumen to become a senior management executive. Q15. How unlimited subscription works? A15. Uplatz offers 2 types of unlimited subscription, Monthly and Yearly. Our monthly subscription give you unlimited access to our more than 300 video courses with 6000 hours of learning content. The plan renews each month. Minimum committment is for 1 year, you can cancel anytime after 1 year of enrolment. Our yearly subscription gives you unlimited access to our more than 300 video courses with 6000 hours of learning content. The plan renews every year. Minimum committment is for 1 year, you can cancel the plan anytime after 1 year. Check our monthly and yearly subscription here https://training.uplatz.com/online-it-courses.php?search=subscription Q16. Do you provide software access with video course? A16. Software access can be purchased seperately at an additional cost. The cost varies from course to course but is generally in between GBP 20 to GBP 40 per month. Q17. Does your course guarantee a job? A17. Our course is designed to provide you with a solid foundation in the subject and equip you with valuable skills. While the course is a significant step toward your career goals, its important to note that the job market can vary, and some positions might require additional certifications or experience. Remember that the job landscape is constantly evolving. We encourage you to continue learning and stay updated on industry trends even after completing the course. Many successful professionals combine formal education with ongoing self-improvement to excel in their careers. We are here to support you in your journey! Q18. Do you provide placement services? A18. While our course is designed to provide you with a comprehensive understanding of the subject, we currently do not offer placement services as part of the course package. Our main focus is on delivering high-quality education and equipping you with essential skills in this field. However, we understand that finding job opportunities is a crucial aspect of your career journey. We recommend exploring various avenues to enhance your job search: a) Career Counseling: Seek guidance from career counselors who can provide personalized advice and help you tailor your job search strategy. b) Networking: Attend industry events, workshops, and conferences to build connections with professionals in your field. Networking can often lead to job referrals and valuable insights. c) Online Professional Network: Leverage platforms like LinkedIn, a reputable online professional network, to explore job opportunities that resonate with your skills and interests. d) Online Job Platforms: Investigate prominent online job platforms in your region and submit applications for suitable positions considering both your prior experience and the newly acquired knowledge. e.g in UK the major job platforms are Reed, Indeed, CV library, Total Jobs, Linkedin. While we may not offer placement services, we are here to support you in other ways. If you have any questions about the industry, job search strategies, or interview preparation, please dont hesitate to reach out. Remember that taking an active role in your job search process can lead to valuable experiences and opportunities.