BUY THIS COURSE (USD 2 USD 14)
Overview Course - Linux
Learn about logical and systematic approach along with deep and extensive knowledge on Linux Utilities and its functions.
( add to cart )
Save 90% Offer ends on 31-Dec-2023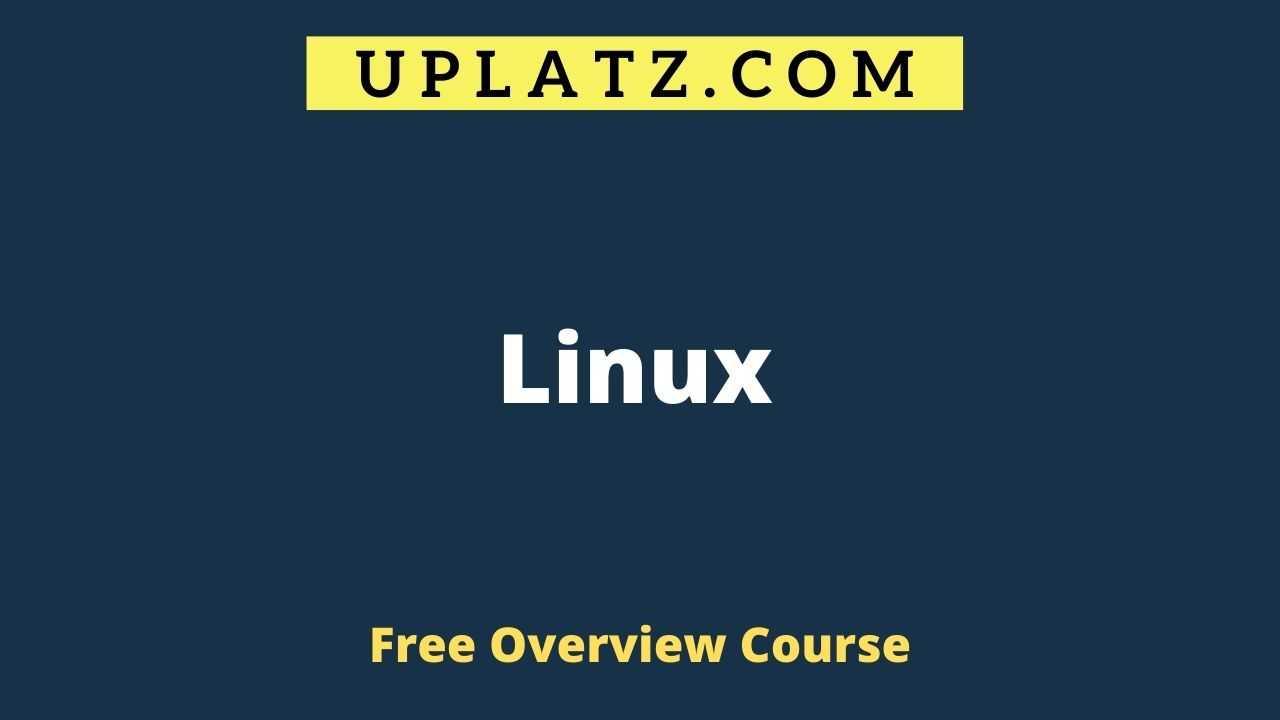 View Course Curriculum
Price Match Guarantee
Full Lifetime Access
Access on any Device
Technical Support
Secure Checkout
&nbsp Course Completion Certificate
Overview
Trending
Job-oriented
Instant access
Students also bought -
10 Hours
USD 17
177 Learners
5 Hours
GBP 12
28 Learners
25 Hours
USD 17
347 Learners
Completed the course? Request here for Certificate.
ALL COURSES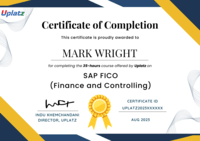 This is an overview course on Linux while the complete detailed-level Linux course is available at -
1. Linux Shells and Shell Programming (Bash) - https://training.uplatz.com/online-it-course.php?id=linux-shells-and-shell-programming-bash-297
2. Linux System Administration - https://training.uplatz.com/online-it-course.php?id=linux-system-administration-296
3. Linux Utilities - https://training.uplatz.com/online-it-course.php?id=linux-utilities-295
Linux is an open-source computer operating system which is originally developed for use on personal computers but now widely used on smartphones, servers, mainframe computers, supercomputers and more. Linux created by Linus Torvalds at the University of Helsinki in 1991, the operating system is free to install and redistribute for any purpose, which has helped to make it the most popular computer operating system in use today. Versions of the Linux operating system are mainly used on tablets, smartphones and other devices using the Android OS, web servers, smart TVs, gaming devices and much more. The Linux Foundation was created in 2000 to promote the use and development of Linux. The Foundation sponsors the further development of the Linux OS by Torvalds and conducts Linux training certification courses, manages open-source projects and hosts Linux conferences and events around the world.
Uplatz Linux offers extensive training and certification courses, some of which are available here. Many courses including Introduction to Linux are self-paced and students can audit them for free or choose to pursue a verified certificate. Gain a strong working knowledge of Linux including an understanding of major Linux distributions. Learn about the various system configurations, Linux commands and how to navigate the Linux graphical interface. Learn how to improve IT operations with Linux Foundations Introduction to DevOps, this training that teaches best practices and principles for optimal development problem solving, workflow, delivery and more.
Course/Topic - Linux overview - all lectures
In this session we will discuss the Linux basics and shell scripting. This video talks about the history of Linux and the introduction to Linux. Further we will see the Login session in Linux and how to work with the Unix file system (Linux Directories) and what is as operating system.

In this session we will discuss about the introductory topics of Shells and Shell Programming. This video talks about the command line interpreters and SSH, variable in shell (local and global export). Further we will talk about the environment variables and how to write a script.

In this session we will discuss about soft links and hard links we will also learn how to check file integrity.
Linux Basics
1. Introduction to Unix/Linux
• Unix and its history
• Introduction to Linux
• Login session
• Working with the Unix filesystem (Linux Directories)
• Linux Basic Commands (ls, pwd, cd, touch, mkdir, rmdir, cp, mv, cat, rm)
• Handling files and directories (with metacharacters)
• Working with vi (visual editor along with 3 modes)
• Linux documentation (along with manual sections including path)
2. File utilities
• Standard I/O, redirection and pipes
• File descriptors and its related usage of metacharacters (>, >>, <, <<, <<<)
• Changing file access rights (users and permissions including both Symbolic and Absolute modes) (chmod)
• Soft links and hard links
• Checking file integrity
3. Linux Utilities
• Disk utilities (du, df)
• Process utilities (ps and all options)
• Text processing utilities (head, tail, wc, find, grep etc)
• Miscellaneous commands
• Compressing and archiving (backup and restore) utilities
• User management, time management and shutdown (init levels)
4. System administrative basics
• Networking
• File systems and devices
• Accessing administrator (root) privileges
• Package management
The Linux Certification ensures you know planning, production and measurement techniques needed to stand out from the competition.
Linux is used as an embedded OS for a variety of applications, including household appliances, automotive entertainment systems and network file system appliances. Network OS for routers, switches, domain name system servers, home networking devices and more.
Linux is the most popular choice for hackers due to its flexibility, open source platform, portability and command line interface and compatibility with popular hacking tools. Windows is a required, but dreaded target for most hackers because it requires them to work in Windows-only environments.
If you're sick of Windows 10 or don't want to upgrade to Windows 11, you can install Linux instead. Here's how to make the switch to an open-source operating system and install apps.
A Linux® certification demonstrates proficiency with a Linux operating system. Many organizations in the open source community offer Linux certifications to prepare IT professionals with knowledge relevant in a real-world environment.
certifications allow Linux beginners to demonstrate competence with the networking basics, and then move up to higher levels. The LPIC-3 certification is broken into three subcategories, with different versions of the cert for security, mixed environments and virtualization and high availability.
Uplatz online training guarantees the participants to successfully go through the Linux Certification provided by Uplatz. Uplatz provides appropriate teaching and expertise training to equip the participants for implementing the learnt concepts in an organization.
Course Completion Certificate will be awarded by Uplatz upon successful completion of the Linux online course.
The Linux draws an average salary of $125,000 per year depending on their knowledge and hands-on experience.
Linux professionals are well positioned in the job market, with 44% of hiring managers saying there is a high possibility for them to hire a candidate with Linux certification, and 54% expecting either certification or formal training of their system admin candidates.
Linux, DevOps, cloud and security are the top skill sets wanted from potential employees. Among hiring managers, 74% say that Linux is the most in-demand skill they're seeking in new hires. According to the report, 69% of employers want employees with cloud and containers experience, up from 64% in 2018.
Note that salaries are generally higher at large companies rather than small ones. Your salary will also differ based on the market you work in.
Linux Lead.
Linux Expert.
Linux Administrator.
Q1. What are the payment options? A1. We have multiple payment options: 1) Book your course on our webiste by clicking on Buy this course button on top right of this course page 2) Pay via Invoice using any credit or debit card 3) Pay to our UK or India bank account 4) If your HR or employer is making the payment, then we can send them an invoice to pay. Q2. Will I get certificate? A2. Yes, you will receive course completion certificate from Uplatz confirming that you have completed this course with Uplatz. Once you complete your learning please submit this for to request for your certificate https://training.uplatz.com/certificate-request.php Q3. How long is the course access? A3. All our video courses comes with lifetime access. Once you purchase a video course with Uplatz you have lifetime access to the course i.e. forever. You can access your course any time via our website and/or mobile app and learn at your own convenience. Q4. Are the videos downloadable? A4. Video courses cannot be downloaded, but you have lifetime access to any video course you purchase on our website. You will be able to play the videos on our our website and mobile app. Q5. Do you take exam? Do I need to pass exam? How to book exam? A5. We do not take exam as part of the our training programs whether it is video course or live online class. These courses are professional courses and are offered to upskill and move on in the career ladder. However if there is an associated exam to the subject you are learning with us then you need to contact the relevant examination authority for booking your exam. Q6. Can I get study material with the course? A6. The study material might or might not be available for this course. Please note that though we strive to provide you the best materials but we cannot guarantee the exact study material that is mentioned anywhere within the lecture videos. Please submit study material request using the form https://training.uplatz.com/study-material-request.php Q7. What is your refund policy? A7. Please refer to our Refund policy mentioned on our website, here is the link to Uplatz refund policy https://training.uplatz.com/refund-and-cancellation-policy.php Q8. Do you provide any discounts? A8. We run promotions and discounts from time to time, we suggest you to register on our website so you can receive our emails related to promotions and offers. Q9. What are overview courses? A9. Overview courses are 1-2 hours short to help you decide if you want to go for the full course on that particular subject. Uplatz overview courses are either free or minimally charged such as GBP 1 / USD 2 / EUR 2 / INR 100 Q10. What are individual courses? A10. Individual courses are simply our video courses available on Uplatz website and app across more than 300 technologies. Each course varies in duration from 5 hours uptop 150 hours. Check all our courses here https://training.uplatz.com/online-it-courses.php?search=individual Q11. What are bundle courses? A11. Bundle courses offered by Uplatz are combo of 2 or more video courses. We have Bundle up the similar technologies together in Bundles so offer you better value in pricing and give you an enhaced learning experience. Check all Bundle courses here https://training.uplatz.com/online-it-courses.php?search=bundle Q12. What are Career Path programs? A12. Career Path programs are our comprehensive learning package of video course. These are combined in a way by keeping in mind the career you would like to aim after doing career path program. Career path programs ranges from 100 hours to 600 hours and covers wide variety of courses for you to become an expert on those technologies. Check all Career Path Programs here https://training.uplatz.com/online-it-courses.php?career_path_courses=done Q13. What are Learning Path programs? A13. Learning Path programs are dedicated courses designed by SAP professionals to start and enhance their career in an SAP domain. It covers from basic to advance level of all courses across each business function. These programs are available across SAP finance, SAP Logistics, SAP HR, SAP succcessfactors, SAP Technical, SAP Sales, SAP S/4HANA and many more Check all Learning path here https://training.uplatz.com/online-it-courses.php?learning_path_courses=done Q14. What are Premium Career tracks? A14. Premium Career tracks are programs consisting of video courses that lead to skills required by C-suite executives such as CEO, CTO, CFO, and so on. These programs will help you gain knowledge and acumen to become a senior management executive. Q15. How unlimited subscription works? A15. Uplatz offers 2 types of unlimited subscription, Monthly and Yearly. Our monthly subscription give you unlimited access to our more than 300 video courses with 6000 hours of learning content. The plan renews each month. Minimum committment is for 1 year, you can cancel anytime after 1 year of enrolment. Our yearly subscription gives you unlimited access to our more than 300 video courses with 6000 hours of learning content. The plan renews every year. Minimum committment is for 1 year, you can cancel the plan anytime after 1 year. Check our monthly and yearly subscription here https://training.uplatz.com/online-it-courses.php?search=subscription Q16. Do you provide software access with video course? A16. Software access can be purchased seperately at an additional cost. The cost varies from course to course but is generally in between GBP 20 to GBP 40 per month. Q17. Does your course guarantee a job? A17. Our course is designed to provide you with a solid foundation in the subject and equip you with valuable skills. While the course is a significant step toward your career goals, its important to note that the job market can vary, and some positions might require additional certifications or experience. Remember that the job landscape is constantly evolving. We encourage you to continue learning and stay updated on industry trends even after completing the course. Many successful professionals combine formal education with ongoing self-improvement to excel in their careers. We are here to support you in your journey! Q18. Do you provide placement services? A18. While our course is designed to provide you with a comprehensive understanding of the subject, we currently do not offer placement services as part of the course package. Our main focus is on delivering high-quality education and equipping you with essential skills in this field. However, we understand that finding job opportunities is a crucial aspect of your career journey. We recommend exploring various avenues to enhance your job search: a) Career Counseling: Seek guidance from career counselors who can provide personalized advice and help you tailor your job search strategy. b) Networking: Attend industry events, workshops, and conferences to build connections with professionals in your field. Networking can often lead to job referrals and valuable insights. c) Online Professional Network: Leverage platforms like LinkedIn, a reputable online professional network, to explore job opportunities that resonate with your skills and interests. d) Online Job Platforms: Investigate prominent online job platforms in your region and submit applications for suitable positions considering both your prior experience and the newly acquired knowledge. e.g in UK the major job platforms are Reed, Indeed, CV library, Total Jobs, Linkedin. While we may not offer placement services, we are here to support you in other ways. If you have any questions about the industry, job search strategies, or interview preparation, please dont hesitate to reach out. Remember that taking an active role in your job search process can lead to valuable experiences and opportunities.