BUY THIS COURSE (USD 17 USD 41)
Linux System Administration
Learn about all the tools and concepts you need to efficiently build and manage a production of Linux infrastructure.
( add to cart )
Save 59% Offer ends on 31-Dec-2023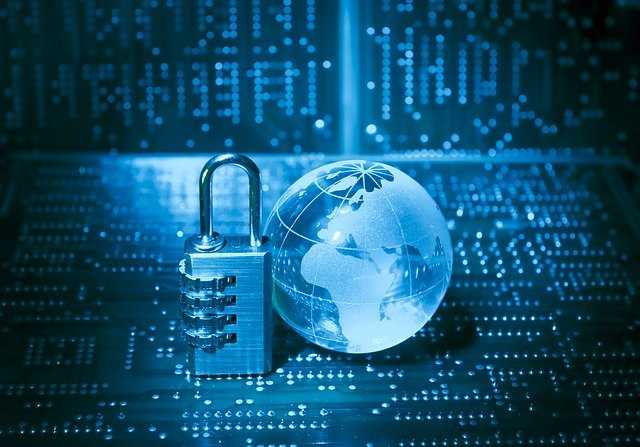 View Course Curriculum
Price Match Guarantee
Full Lifetime Access
Access on any Device
Technical Support
Secure Checkout
&nbsp Course Completion Certificate
Bestseller
Trending
Job-oriented
Instant access
Students also bought -
10 Hours
USD 17
177 Learners
5 Hours
USD 17
149 Learners
5 Hours
USD 17
52 Learners
Completed the course? Request here for Certificate.
ALL COURSES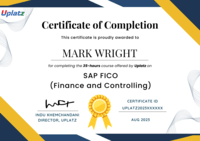 Linux System Administration is a major strength in computing technology. Most of the webserver, mobile phones, personal computers, supercomputers, and cloud-servers are powered by Linux. It is a multi-user operating system and there is a high need of an administrator, who can manage user accounts, their rights, and the overall system security.
Linux was designed based on the Unix philosophy of "small, precise tools chained together simplifying larger tasks". Linux, at its root, does not have large single-purpose applications for one specific use a lot of the time.
The Linux System Administration course by Uplatz is a complete end-to-end course covering all topics. This course is ideal for those students who are a beginner in the IT field, or those who have worked with operating systems other than Linux and want to shift towards a career administering Linux systems.
You will also learn all the tools and concepts you need to efficiently build and manage a production of Linux infrastructure. This is an in-depth training course that gives you all skills needed for working as a Linux Administrator.
Course/Topic - Linux System Administration
In this session we will discuss basic system administrative topics. This video talks about the user management (who, whoami, groups, su, adduser, deluser, useradd, userdel, id, usermod, users) and time management (time, uptime) in Linux.

In this session we will discuss Run Levels and Root Privileges. This video talks about te init levels along with shutdown (init, shutdown, halt, systemctl) and accessing administrator (root) privileges.

In this session we will discuss talks about the package management in Linux system. This video talks about the package management using apt, apt-gel, apt-cache, dpkg.

In this session we will discuss about the important topics of networking in Linux System. This video talks about the networking by explaining hostname, ifconfig, ping, host dig, nslookup, route, traceroute.

In this session we will discuss about the important topics of networking in Linux System. This video talks about the networking by explaining tracepath, netstat, arp, ftp, sttp, scp, wget, telnet, ssh.

In this session we will discuss file system and devices in linux system. This video talks about the how in linux everything is a file and how a device represents as a file. Further we will see about sda as a block device type special file.
After completing this course, students will be able to:
1. Perform essential Linux commands such as installation, searches and manipulating files.
2. Operate running Linux systems by managing the boot process, scheduling jobs, updating the system, monitoring system performance and managing security.
3. Manage users and groups by adding/deleting/modifying, configuring LDAP and PAM, modifying user processes and resources.
4. Ensure network performance via configuration, monitoring, tunneling and routing of traffic.
Configure services such as DNS, shares, SSH and SELinux/AppArmor as well as servers for DHCP and HTTP.
5. Manage system storage by using partitions, logical volumes, and physical volumes, ACLs, quotas and clustering.
Linux System Administration - course curriculum
· System Administrative Basics
· Networking
· File systems and devices
· Accessing administrator (root) privileges
· Package management
Certified Linux systems administrators can work proficiently to design, install, configure, and manage a system installation. They will have an understanding of key concepts such as networking, storage, security, maintenance, logging and monitoring, application lifecycle, troubleshooting, API object primitives and the ability to establish basic use-cases for end users.
LFCS is ideal for candidates early in their Linux system administration or open source career. Candidates should have completed training in Linux system administration.
The average Linux Administrator salary in the United States is $96,161 as of March 29, 2021, but the range typically falls between $76,566 and $108,458. Salary ranges can vary widely depending on many important factors, including education, certifications, additional skills, the number of years you have spent in your profession.
Job titles:
• System Administrator
• Linux Administrator
1) What is Linux?
Linux is an operating system based on UNIX and was first introduced by Linus Torvalds. It is based on the Linux Kernel and can run on different hardware platforms manufactured by Intel, MIPS, HP, IBM, SPARC, and Motorola. Another popular element in Linux is its mascot, a penguin figure named Tux.
2) What is the difference between UNIX and LINUX?
Unix originally began as a propriety operating system from Bell Laboratories, which later on spawned into different commercial versions. On the other hand, Linux is free, open source and intended as a non-propriety operating system for the masses.

3) What is BASH?
BASH is short for Bourne Again SHell. It was written by Steve Bourne as a replacement to the original Bourne Shell (represented by /bin/sh). It combines all the features from the original version of Bourne Shell, plus additional functions to make it easier and more convenient to use. It has since been adapted as the default shell for most systems running Linux.
4) What is Linux Kernel?
The Linux Kernel is a low-level systems software whose main role is to manage hardware resources for the user. It is also used to provide an interface for user-level interaction.
5) What is LILO?
LILO is a boot loader for Linux. It is used mainly to load the Linux operating system into main memory so that it can begin its operations.
6) What is a swap space?
Swap space is a certain amount of space used by Linux to temporarily hold some programs that are running concurrently. This happens when RAM does not have enough memory to hold all programs that are executing.
7) What is the advantage of open source?
Open source allows you to distribute your software, including source codes freely to anyone who is interested. People would then be able to add features and even debug and correct errors that are in the source code. They can even make it run better and then redistribute these enhanced source code freely again. This eventually benefits everyone in the community.
8 ) What are the basic components of Linux?
Just like any other typical operating system, Linux has all of these components: kernel, shells and GUIs, system utilities, and an application program. What makes Linux advantageous over other operating system is that every aspect comes with additional features and all codes for these are downloadable for free.
9) Does it help for a Linux system to have multiple desktop environments installed?
In general, one desktop environment, like KDE or Gnome, is good enough to operate without issues. It's all a matter of preference for the user, although the system allows switching from one environment to another. Some programs will work in one environment and not work on the other, so it could also be considered a factor in selecting which environment to use.
10) What is the basic difference between BASH and DOS?
The key differences between the BASH and DOS console lie in 3 areas:
– BASH commands are case sensitive while DOS commands are not;
– Under BASH, / character is a directory separator and \ acts as an escape character. Under DOS, / serves as a command argument delimiter and \ is the directory separator
– DOS follows a convention in naming files, which is 8 character file name followed by a dot and 3 characters for the extension. BASH follows no such convention.
11) What is the importance of the GNU project?
This so-called Free software movement allows several advantages, such as the freedom to run programs for any purpose and freedom to study and modify a program to your needs. It also allows you to redistribute copies of software to other people, as well as the freedom to improve software and have it released for the public.

12) Describe the root account.
The root account is like a systems administrator account and allows you full control of the system. Here you can create and maintain user accounts, assigning different permissions for each account. It is the default account every time you install Linux.
13) What is CLI?
CLI is short for Command Line Interface. This interface allows the user to type declarative commands to instruct the computer to perform operations. CLI offers greater flexibility. However, other users who are already accustomed to using GUI find it difficult to remember commands including attributes that come with it.
14) What is GUI?
GUI, or Graphical User Interface, make use of images and icons that users click and manipulate as a way of communicating with the computer. Instead of having to remember and type commands, the use of graphical elements makes it easier to interact with the system, as well as adding more attraction through images, icons, and colors.
15) How do you open a command prompt when issuing a command?
To open the default shell (which is where the command prompt can be found), press Ctrl-Alt-F1. This will provide a command line interface (CLI) from which you can run commands as needed.
16) How can you find out how much memory Linux is using?
From a command shell, use the "concatenate" command: cat /proc/meminfo for memory usage information. You should see a line starting something like Mem: 64655360, etc. This is the total memory Linux thinks it has available to use.
You can also use commands
free - m
vmstat
top
htop
to find current memory usage
17) What is a typical size for a swap partition under a Linux system?
The preferred size for a swap partition is twice the amount of physical memory available on the system. If this is not possible, then the minimum size should be the same as the amount of memory installed.
18) What are symbolic links?
Symbolic links act similarly to shortcuts in Windows. Such links point to programs, files or directories. It also allows you instant access to it without having to go directly to the entire pathname.
19) Does the Ctrl+Alt+Del key combination work on Linux?
Yes, it does. Just like Windows, you can use this key combination to perform a system restart. One difference is that you won't be getting any confirmation message and therefore, a reboot is immediate.
20) How do you refer to the parallel port where devices such as printers are connected?
Whereas under Windows you refer to the parallel port as the LPT port, under Linux you refer to it as /dev/lp . LPT1, LPT2 and LPT3 would therefore be referred to as /dev/lp0, /dev/lp1, or /dev/lp2 under Linux.
Q1. What are the payment options? A1. We have multiple payment options: 1) Book your course on our webiste by clicking on Buy this course button on top right of this course page 2) Pay via Invoice using any credit or debit card 3) Pay to our UK or India bank account 4) If your HR or employer is making the payment, then we can send them an invoice to pay. Q2. Will I get certificate? A2. Yes, you will receive course completion certificate from Uplatz confirming that you have completed this course with Uplatz. Once you complete your learning please submit this for to request for your certificate https://training.uplatz.com/certificate-request.php Q3. How long is the course access? A3. All our video courses comes with lifetime access. Once you purchase a video course with Uplatz you have lifetime access to the course i.e. forever. You can access your course any time via our website and/or mobile app and learn at your own convenience. Q4. Are the videos downloadable? A4. Video courses cannot be downloaded, but you have lifetime access to any video course you purchase on our website. You will be able to play the videos on our our website and mobile app. Q5. Do you take exam? Do I need to pass exam? How to book exam? A5. We do not take exam as part of the our training programs whether it is video course or live online class. These courses are professional courses and are offered to upskill and move on in the career ladder. However if there is an associated exam to the subject you are learning with us then you need to contact the relevant examination authority for booking your exam. Q6. Can I get study material with the course? A6. The study material might or might not be available for this course. Please note that though we strive to provide you the best materials but we cannot guarantee the exact study material that is mentioned anywhere within the lecture videos. Please submit study material request using the form https://training.uplatz.com/study-material-request.php Q7. What is your refund policy? A7. Please refer to our Refund policy mentioned on our website, here is the link to Uplatz refund policy https://training.uplatz.com/refund-and-cancellation-policy.php Q8. Do you provide any discounts? A8. We run promotions and discounts from time to time, we suggest you to register on our website so you can receive our emails related to promotions and offers. Q9. What are overview courses? A9. Overview courses are 1-2 hours short to help you decide if you want to go for the full course on that particular subject. Uplatz overview courses are either free or minimally charged such as GBP 1 / USD 2 / EUR 2 / INR 100 Q10. What are individual courses? A10. Individual courses are simply our video courses available on Uplatz website and app across more than 300 technologies. Each course varies in duration from 5 hours uptop 150 hours. Check all our courses here https://training.uplatz.com/online-it-courses.php?search=individual Q11. What are bundle courses? A11. Bundle courses offered by Uplatz are combo of 2 or more video courses. We have Bundle up the similar technologies together in Bundles so offer you better value in pricing and give you an enhaced learning experience. Check all Bundle courses here https://training.uplatz.com/online-it-courses.php?search=bundle Q12. What are Career Path programs? A12. Career Path programs are our comprehensive learning package of video course. These are combined in a way by keeping in mind the career you would like to aim after doing career path program. Career path programs ranges from 100 hours to 600 hours and covers wide variety of courses for you to become an expert on those technologies. Check all Career Path Programs here https://training.uplatz.com/online-it-courses.php?career_path_courses=done Q13. What are Learning Path programs? A13. Learning Path programs are dedicated courses designed by SAP professionals to start and enhance their career in an SAP domain. It covers from basic to advance level of all courses across each business function. These programs are available across SAP finance, SAP Logistics, SAP HR, SAP succcessfactors, SAP Technical, SAP Sales, SAP S/4HANA and many more Check all Learning path here https://training.uplatz.com/online-it-courses.php?learning_path_courses=done Q14. What are Premium Career tracks? A14. Premium Career tracks are programs consisting of video courses that lead to skills required by C-suite executives such as CEO, CTO, CFO, and so on. These programs will help you gain knowledge and acumen to become a senior management executive. Q15. How unlimited subscription works? A15. Uplatz offers 2 types of unlimited subscription, Monthly and Yearly. Our monthly subscription give you unlimited access to our more than 300 video courses with 6000 hours of learning content. The plan renews each month. Minimum committment is for 1 year, you can cancel anytime after 1 year of enrolment. Our yearly subscription gives you unlimited access to our more than 300 video courses with 6000 hours of learning content. The plan renews every year. Minimum committment is for 1 year, you can cancel the plan anytime after 1 year. Check our monthly and yearly subscription here https://training.uplatz.com/online-it-courses.php?search=subscription Q16. Do you provide software access with video course? A16. Software access can be purchased seperately at an additional cost. The cost varies from course to course but is generally in between GBP 20 to GBP 40 per month. Q17. Does your course guarantee a job? A17. Our course is designed to provide you with a solid foundation in the subject and equip you with valuable skills. While the course is a significant step toward your career goals, its important to note that the job market can vary, and some positions might require additional certifications or experience. Remember that the job landscape is constantly evolving. We encourage you to continue learning and stay updated on industry trends even after completing the course. Many successful professionals combine formal education with ongoing self-improvement to excel in their careers. We are here to support you in your journey! Q18. Do you provide placement services? A18. While our course is designed to provide you with a comprehensive understanding of the subject, we currently do not offer placement services as part of the course package. Our main focus is on delivering high-quality education and equipping you with essential skills in this field. However, we understand that finding job opportunities is a crucial aspect of your career journey. We recommend exploring various avenues to enhance your job search: a) Career Counseling: Seek guidance from career counselors who can provide personalized advice and help you tailor your job search strategy. b) Networking: Attend industry events, workshops, and conferences to build connections with professionals in your field. Networking can often lead to job referrals and valuable insights. c) Online Professional Network: Leverage platforms like LinkedIn, a reputable online professional network, to explore job opportunities that resonate with your skills and interests. d) Online Job Platforms: Investigate prominent online job platforms in your region and submit applications for suitable positions considering both your prior experience and the newly acquired knowledge. e.g in UK the major job platforms are Reed, Indeed, CV library, Total Jobs, Linkedin. While we may not offer placement services, we are here to support you in other ways. If you have any questions about the industry, job search strategies, or interview preparation, please dont hesitate to reach out. Remember that taking an active role in your job search process can lead to valuable experiences and opportunities.