BUY THIS COURSE (USD 17 GBP 29)
SAP CO (comprehensive)
You will became FICO consultants that know both Financials and Controlling SAP modules.
( add to cart )
Save 59% Offer ends on 30-Nov-2023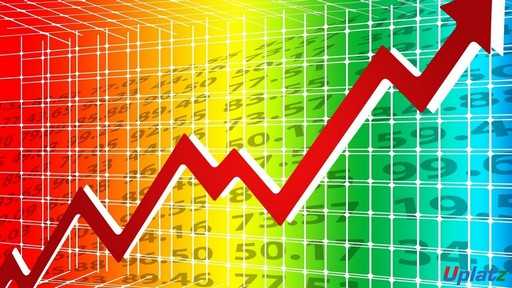 Price Match Guarantee
Full Lifetime Access
Access on any Device
Technical Support
Secure Checkout
&nbsp Course Completion Certificate
Job-oriented
Trending
Popular
Instant access
Students also bought -
40 Hours
USD 23
281 Learners
20 Hours
USD 17
50 Learners
3 Hours
USD 17
43 Learners
Completed the course? Request here for Certificate.
ALL COURSES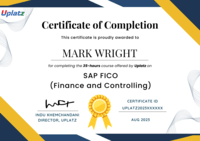 SAP CO (Controlling) is a module which gives you with information for company management decision-making.
SAP CO helps in co-ordination, monitoring and optimization of all process in an organization. This controlling module supports in the action works of planning, reporting and monitoring operations of businesses. It requires methods to view and organize costs that are essential for financial reporting. SAP CO allows one to plan, track, perform and report about costs. It includes managing and build the master data that covers cost elements, cost centres, profit centres, internal orders, and functional area and so on.
SAP Controlling (CO) is one of the elements of a functional SAP system. It gives the supporting knowledge for management higher decision making for the purpose of planning, monitoring and reporting in the business process. The organizational elements in controlling (co) area, cost centres and operating things. It also helps management by giving them the profit centres, cost centres, profitability and contribution margin. It focus on internal users, and the transactions posted in FI are forwarded to controlling (CO) for analytical reporting, cost accounting processing and audit controlling spectrum.
SAP CO works very close with all other SAP modules mostly through the profit centres, cost centres, as well as cost orders. The main work of SAP CO module is planning and helping with the decision making within the company. Just as cost accounting inside an organization helps the managers of this company make right decisions about future of the company, SAP CO helps doing the same meeting information about expenses and revenues from other SAP modules. The relationship between SAP CO and SAP FI is automatic and in order for escape the double accounting the huge majority of SAP FI General Ledger accounts are convert into cost centres for expense accounts and into profit centres for profit accounts.
By learning this SAP CO (comprehensive) course by Uplatz, you will obtain knowledge on SAP CO module and will be able to use it in practical scenarios. After completion of the SAP CO course, you will gain SAP CO consultant-level skills and also comprehensive knowledge of the decision-making process that company management takes into account.
In this way, SAP merged CO with FI. Nowadays, it is not common to find SAP consultants that specialise exclusively in SAP CO. It is more likely that you are going to find FICO consultants that know both Financials and Controlling SAP modules. However, being a specialist only in SAP CO means that you have a really high level of knowledge in this module, and therefore, you are more aligned to solving complex situations that concern controlling areas in the company.
Course/Topic - SAP CO (comprehensive) - all lectures
This tutorial on Controlling (CO) module of SAP provides information to managers & decision makers to understand where the company's money is being spent. Controlling is not restricted by any legal requirements as in case of FI & is essentially an internal cost accounting tool.

This SAP Controlling video provides information on a variety of tools that can be used to provide operational information to the management to support business analysis and decision making.

This SAP controlling video provides core information to management on how to use SAP CO module for effective planning, reporting and monitoring of the business operations of an organization.

In this tutorial, you will learn how to implement SAP Controlling module step-by-step for a business organization with real time scenarios. You will develop skills in managing and configuring master data that covers cost and profit centers, internal orders, and other cost elements and functional areas.
SAP Controlling training teaches you how to analyse and organize the costing process required for financial reporting. Thus, allowing the student to plan, track, perform and report about the costing in the business. As an SAP CO trained candidate, you will know how to manage and configure the master data that surround the functional areas. It also carries the cost elements, cost centres, internal orders, profit centres, etc.
SAP CO is one of the most vital sections in the SAP functional course. The SAP Controlling (basic to advanced) Online training provides you with knowledge for business analysis and management decision-making process. This course goal to help students understand how It facilitates an enterprise's management by providing profit centers, cost centers, profitability and contribution margin.
With this SAP CO certification training, the student will get in-depth knowledge on how management's higher decision-making is done with the SAP CO. to plan, monitor, and report in the business process. The objective of the course areas are:
1) SAP Controlling Introduction
2) How to be an SAP CO Consultant
3) Techniques for SAP CO Certification exams
4) Methods to Control the Basic settings
5) Fundamentals of Cost Element Accounting
6) What is Cost Center Accounting?
7) What is CO Integration in Production Planning?
8) Fundamentals of BOM, Routing, Work Center MRP Run
9) How to manage Cost Controlling in multi-level production?
10) What is Unit Cost Estimate?
11) What is Quantity structuring in Product Cost Planning?
12) What are the different CO-PA Profitability Analysis: Costing Based COP and Account-based CO-PA?
13) Learn about Internal Ordering
14) What is Profit Center Accounting?
15) What is Product Cost by Order?
16) How to conduct Work in Process Calculation?
17) How to do Variance Calculation?
18) What is Settlement in SAP CO?
19) Learn about Actual Costing along with Material Ledger
Controlling Basic Settings
1. Define Controlling Area
2. Define Number Range for Controlling Area
3. Maintain Planning Version
Cost Element Accounting
4. Creation of Primary Cost Element from FI
5. Creation of Primary Cost Element from CO
6. Default Account Assignment
7. Creation of Activity Type
8. Creation of SKF
Cost Center Accounting
1. Cost Center Standard Hierarchy
2. Creation of Cost Center & Cost Center Groups
3. Posting to Cost Centers
4. Re-posting of CO line items
5. Planning of Cost Centers
6. Overhead Calculation
7. Period End closing activities in cost center accounting – Assessment, Distribution, Periodic Re-posting , Activity Allocation
CO Integration with Production planning
BOM, Routing, Work Center MRP Run
Multi Level Product Cost Controlling
1. Introduction to Product Cost Controlling
2. Data Flow in Product Costing
3. Cost Objects
4. Define Cost Sheet
5. Product Cost Planning
6. Cost Estimate with Quantity Structure
7. Work in Progress Calculation
8. Standard Product Cost calculation
9. Actual Product Cost Calculation
10. Settlement of Variance to Accounts
Unit Cost Estimate
1. Base Planning Object
2. Material Cost Estimate without Quantity Structure
Product Cost Planning with Quantity Structure
1. Creation of Bill of Material
2. Define Overhead Keys
3. Creation of Activity Type Master Records
4. Planning for activity hours
5. Activity type price calculation
6. Creation of work center master records
7. Creation of Routing
8. Define Cost Sheet
9. Assignment of Cost sheet to costing variant
10. Creation of cost estimate with quantity structure
11. Marking
12. Releasing
13. Creation of Cost Estimate without quantity structure
14. Collective cost estimate
CO-PA- Profitability Analysis
Account based COPA
Costing Based COPA
1. Introduction to Profitability analysis
2. Data Flow in Profitability Analysis
3. Maintaining the operating concern
4. Assignment of Controlling area to operating concern
5. Activating the profitability analysis
6. Define number ranges for actual postings
7. Mapping of SD conditions types to COPA value fields
8. Maintain characteristics
9. Maintain Value Fields
10. Define Profitability segment characteristics
11. Maintain Characteristics
12. Define Characteristics Derivation
13. Define and Assign Valuation strategy
14. Define Keys for accessing material cost estimates
15. Assign costing keys to any characteristics
16. Assign Value Fields
17. Define Number Ranges for Planning Data
18. Maintain Versions
19. Assign Quantity Fields
20. Define PA Transfer Structure
21. Direct Posting from FI/MM
22. Value Flow from Cost Center to COPA
23. Value Flow from Internal Order to COPA
24. Value Flow from Production Order to COPA
25. COPA Summarization
Internal Orders
1. Use of Internal Order Types
2. Settlement Profile
3. Planning Profile
4. Budget Profile
5. Tolerance for Budgeting and availability control
6. Order Types
7. Real Orders and statistical Orders
8. Creation of secondary cost elements for Internal and External settlement
9. Planning for Internal Orders
10. Entering Budget Information
11. Actual Data posting
12. Displaying Internal Order information
13. Displaying Budget control availability
14. Internal Order to AUC settlement
15. AUC to Asset Settlement
16. Internal Order with Investment management
17. Information Reports
18. Settlement of Real Internal Orders to Cost Centers
Profit Center Accounting
19. Basic settings for Profit Center Accounting
20. Creation of Profit Centers
21. Maintenance of control Parameters for Actual Postings
22. Maintaining planning versions for profit centers
23. Maintaining the number ranges for profit center documents
24. Creation of profit center master records
25. Display of profit center master records
26. Automatic Assignment of Revenue elements for Profit Centers
27. Assignment of profit centers in cost center master records
28. Creation of account groups in profit center accounting for planning
29. Planning for profit and loss account items
30. Planning for balance sheet items
31. Posting of transactions into profit centers
32. Generating the variance reports for profit and loss account items
33. Generating the variance reports for balance sheet items
34. Derivation rules creation for revenue elements
35. Derivation rules creation for Balance Sheet accounts
36. Document Splitting
Product Cost by Order
1. Define Costing Variant
2. Check Costing Variant to Manufacturing Orders
3. Define Goods Received Valuation for Order Delivery
Work in Process Calculation
4. Define Result Analysis Keys
5. Define Cost Elements for WIP Calculation
6. Define Result Analysis Versions
7. Define Valuation Methods ( Actual Cost)
8. Define Line IDS
9. Define Assignments
10. Define Update
11. Define Posting Rules for Setting work in Process
Variance Calculation
12. Define Variance Keys
13. Define Default variance Keys for Plants
14. Define Target Cost Version
15. Assign Variance Key in Material Master
Settlement
16. Create Settlement Profile
17. Create PA Transfer Structure
18. Maintain Number Ranges for Settlement Documents
Actual Costing with Material Ledger
19. Activate Valuation Areas for Material Ledger
20. Assign Currency Types to Material Ledger Type
21. Assign Material Ledger Types to Valuation Area
22. Maintain Number Ranges for Material Ledger Documents
23. Activate Actual Costing
24. Assignment of Accounts for Automatic Posting
SAP Controlling (CO) Certification is designed to determine the knowledge of student in SAP CO module. SAP CO stands for SAP Controlling and which is one of the primary modules in any SAP ERP configuration. Another name for Controlling is Management Accounting, so SAP CO is also often introduced to SAP Management Accounting module. SAP CO certification is the test for those who want to have a successful career as an SAP CO consultant. Having SAP CO certification means, well you know what it means, most of the companies are going to be more interested in your resume and most likely get in touch with you rather than with others who are not certified. There are two main paths that you can chose in SAP CO such as Management Accounting and the Consultant of Management Accounting and, there are two certification courses that you can chose like -
C_TFIN22_66 SAP Certified Application Associate – Management Accounting (CO) with SAP ERP 6.0 EhP6: Entry Level certification into SAP CO.
Exam: 80 questions
Cut Score: 60%
Duration: 180 mins
P_FINMGT_65 SAP Certified Application Professional – Management Accounting (CO) with SAP ERP 6.0 EHP5: Advance consultancy skills into SAP
Exam: 80 questions
Cut Score: 57%
Duration: 180 mins
The SAP Controlling (basic to advanced) Online certification training is designed for the students who want to jump-start in their career in the SAP sector. With this certification, you will get to know about the fundamental skills and have the ability to showcase your expertise as a certified SAP CO professional.
"SAP Certified Application Associate – Management Accounting with SAP ERP 6.0" is an internationally recognized certification. The approximate fee an individual has to pay to receive the certification exam is $550. The exam has been conducted for 3 hours where the candidate must get 60 percent out of 80 questions to get the certificate. SAP certification conducts about 150 exams, and they keep updating the certification program regularly. A student new to SAP needs to start with Associate-level and then graduate to Specialist level and then professional level. A student needs to take the examination every 6 months to ensure the validity of the SAP certification.
We at Uplatz as the best SAP CO Online training which help you to gain all the related skills required for an efficient SAP CO student.
On completing this course on SAO CO by Uplatz, it will be easy for you to execute the skills that you will learn from the experienced SAP consultants at any organization that you will work in. So, take your first step towards success today and gain valuable credentials for you with complete SAP CO training.
Having knowledge in SAP Controlling (CO) can be an extra benefit to your skills and future prospects. Current generation of industry needs specialists in Controlling. At Uplatz, we have decided to teach the in-depth concepts about Controlling and we are proud to say that no other training institute provides such niche. As mentioned, in order to join SAP CO online training, you need to have decent domain knowledge on SAP CO. After completing the SAP Controlling (basic to advanced) Online training, you can quickly show yourself in the SAP job marketplace. Usually, a student from the SAP Controlling (basic to advanced) Online training you can withdraw a salary between 5 and 8 lakhs per annum at the beginning. Internationally it can be from $70K to $150K. A student who completed SAP CO course and has 4 -5 years of experience can draw up to 15 lacs or more. After completing the SAP Controlling (basic to advanced) Online course from Uplatz you are on your way establish your career unlike anyone else. After completing the SAP Co course online training, you will enjoy excellent career growth. With SAP CO course at Uplatz, you will learn how to implement SAP CO in challenging and real workplace situation. With the SAP CO Online Certification, you will be provided with the modern skills in SAP CO module and can use them at different organizations and situations. You will have the eligibility to apply for jobs across the country and globally after receiving the best SAP CO Online training.
After completing this course, you will be provided to take on the controller's role and the job responsibilities that come with it. Some of them are as follows.
Offer support and implantation of SAP
Controlling the Cost Center and Profit Center Accounting and Product Costing
Analysis of Profitability, Project System, Results, overhead Cost and assessment, settling Unsettled Costs and Month End Close.
Detailed analysis and offer system solution for complex business process. It includes identifying, interpreting and validating the documenting the customer requirements
Organize several business workshops for better business understanding
Plan the business objectives and product development based on client's requirements
Test the new designed, customized the CO modules.
Find solutions to issues and gaps after identifying them
Help the client with troubleshooting the software issues by investigating and analyzing it.
Record the designs, with test cases and their results.
Identify system enhancement or business processes for a recommendation.
Offer consultation and support on existing and newly implemented projects
Be the liaison between the technical team and the management.
Offer user support and ad-hoc training as required
Develop independent and self-directed working style with mentoring the junior members
Uplatz is a unique combination of quality, convenience, flexibility, and cost. We have the best SAP CO trainers in the industry. We offer quality trainings and best learning solutions to students. All of our course trainings are available at the best prices.
What is Training process in Uplatz for SAP Controlling (basic to advanced) Online Training?
We follow interactive learning process that is 5 to 7 times more effective than passive learning. We have the best course in the industry.
What is the Trainer Profile for SAP Controlling (basic to advanced) Online Training in Uplatz?
Uplatz have the best SAP CO trainers who are highly qualified and working in the same area for ages. We also make sure that they are highly passionate about delivering skills to students and able to explain each and every concept nicely with real-world examples.
Who should Learn SAP Controlling (basic to advanced) Online course?
This SAP Controlling (basic to advanced) Course is designed by Uplatz for SAP consultants with little the basic knowledge on SAP Financials and wants to learn how to customize CO in SAP. If you self-identify with this group, this training will guide you through all the concepts and steps to set up the customizations needed to activate the CO elements in SAP ERP Financials.
For any IT manager or project manager who is interested in SAP ERP CO customizing or is planning to implement new functionalities inside SAP ERP CO, this course will provide complete picture of what functionality is available in the CO component. It highlights the lead factors to consider in determining the exact arrangements for the organization.
Who is the selective audience for this SAP Controlling (basic to advanced) Online course?
This SAP Controlling (basic to advanced) course is for Newbies, Expert professionals with background in Accounting, Accountants, Cost Accountants and other Business consultants, SAP Finance consultants, other SAP consultants, SAP end users who are keen on to become a consultant.
Q1. What are the payment options? A1. We have multiple payment options: 1) Book your course on our webiste by clicking on Buy this course button on top right of this course page 2) Pay via Invoice using any credit or debit card 3) Pay to our UK or India bank account 4) If your HR or employer is making the payment, then we can send them an invoice to pay. Q2. Will I get certificate? A2. Yes, you will receive course completion certificate from Uplatz confirming that you have completed this course with Uplatz. Once you complete your learning please submit this for to request for your certificate https://training.uplatz.com/certificate-request.php Q3. How long is the course access? A3. All our video courses comes with lifetime access. Once you purchase a video course with Uplatz you have lifetime access to the course i.e. forever. You can access your course any time via our website and/or mobile app and learn at your own convenience. Q4. Are the videos downloadable? A4. Video courses cannot be downloaded, but you have lifetime access to any video course you purchase on our website. You will be able to play the videos on our our website and mobile app. Q5. Do you take exam? Do I need to pass exam? How to book exam? A5. We do not take exam as part of the our training programs whether it is video course or live online class. These courses are professional courses and are offered to upskill and move on in the career ladder. However if there is an associated exam to the subject you are learning with us then you need to contact the relevant examination authority for booking your exam. Q6. Can I get study material with the course? A6. The study material might or might not be available for this course. Please note that though we strive to provide you the best materials but we cannot guarantee the exact study material that is mentioned anywhere within the lecture videos. Please submit study material request using the form https://training.uplatz.com/study-material-request.php Q7. What is your refund policy? A7. Please refer to our Refund policy mentioned on our website, here is the link to Uplatz refund policy https://training.uplatz.com/refund-and-cancellation-policy.php Q8. Do you provide any discounts? A8. We run promotions and discounts from time to time, we suggest you to register on our website so you can receive our emails related to promotions and offers. Q9. What are overview courses? A9. Overview courses are 1-2 hours short to help you decide if you want to go for the full course on that particular subject. Uplatz overview courses are either free or minimally charged such as GBP 1 / USD 2 / EUR 2 / INR 100 Q10. What are individual courses? A10. Individual courses are simply our video courses available on Uplatz website and app across more than 300 technologies. Each course varies in duration from 5 hours uptop 150 hours. Check all our courses here https://training.uplatz.com/online-it-courses.php?search=individual Q11. What are bundle courses? A11. Bundle courses offered by Uplatz are combo of 2 or more video courses. We have Bundle up the similar technologies together in Bundles so offer you better value in pricing and give you an enhaced learning experience. Check all Bundle courses here https://training.uplatz.com/online-it-courses.php?search=bundle Q12. What are Career Path programs? A12. Career Path programs are our comprehensive learning package of video course. These are combined in a way by keeping in mind the career you would like to aim after doing career path program. Career path programs ranges from 100 hours to 600 hours and covers wide variety of courses for you to become an expert on those technologies. Check all Career Path Programs here https://training.uplatz.com/online-it-courses.php?career_path_courses=done Q13. What are Learning Path programs? A13. Learning Path programs are dedicated courses designed by SAP professionals to start and enhance their career in an SAP domain. It covers from basic to advance level of all courses across each business function. These programs are available across SAP finance, SAP Logistics, SAP HR, SAP succcessfactors, SAP Technical, SAP Sales, SAP S/4HANA and many more Check all Learning path here https://training.uplatz.com/online-it-courses.php?learning_path_courses=done Q14. What are Premium Career tracks? A14. Premium Career tracks are programs consisting of video courses that lead to skills required by C-suite executives such as CEO, CTO, CFO, and so on. These programs will help you gain knowledge and acumen to become a senior management executive. Q15. How unlimited subscription works? A15. Uplatz offers 2 types of unlimited subscription, Monthly and Yearly. Our monthly subscription give you unlimited access to our more than 300 video courses with 6000 hours of learning content. The plan renews each month. Minimum committment is for 1 year, you can cancel anytime after 1 year of enrolment. Our yearly subscription gives you unlimited access to our more than 300 video courses with 6000 hours of learning content. The plan renews every year. Minimum committment is for 1 year, you can cancel the plan anytime after 1 year. Check our monthly and yearly subscription here https://training.uplatz.com/online-it-courses.php?search=subscription Q16. Do you provide software access with video course? A16. Software access can be purchased seperately at an additional cost. The cost varies from course to course but is generally in between GBP 20 to GBP 40 per month. Q17. Does your course guarantee a job? A17. Our course is designed to provide you with a solid foundation in the subject and equip you with valuable skills. While the course is a significant step toward your career goals, its important to note that the job market can vary, and some positions might require additional certifications or experience. Remember that the job landscape is constantly evolving. We encourage you to continue learning and stay updated on industry trends even after completing the course. Many successful professionals combine formal education with ongoing self-improvement to excel in their careers. We are here to support you in your journey! Q18. Do you provide placement services? A18. While our course is designed to provide you with a comprehensive understanding of the subject, we currently do not offer placement services as part of the course package. Our main focus is on delivering high-quality education and equipping you with essential skills in this field. However, we understand that finding job opportunities is a crucial aspect of your career journey. We recommend exploring various avenues to enhance your job search: a) Career Counseling: Seek guidance from career counselors who can provide personalized advice and help you tailor your job search strategy. b) Networking: Attend industry events, workshops, and conferences to build connections with professionals in your field. Networking can often lead to job referrals and valuable insights. c) Online Professional Network: Leverage platforms like LinkedIn, a reputable online professional network, to explore job opportunities that resonate with your skills and interests. d) Online Job Platforms: Investigate prominent online job platforms in your region and submit applications for suitable positions considering both your prior experience and the newly acquired knowledge. e.g in UK the major job platforms are Reed, Indeed, CV library, Total Jobs, Linkedin. While we may not offer placement services, we are here to support you in other ways. If you have any questions about the industry, job search strategies, or interview preparation, please dont hesitate to reach out. Remember that taking an active role in your job search process can lead to valuable experiences and opportunities.