BUY THIS COURSE (USD 17 USD 41)
SAP CPI (basic to advanced)
Become SAP CPI developer from scratch. Design, develop, maintain, monitor interfaces between an organization's SAP systems & internal/external systems
( add to cart )
Save 59% Offer ends on 31-Dec-2023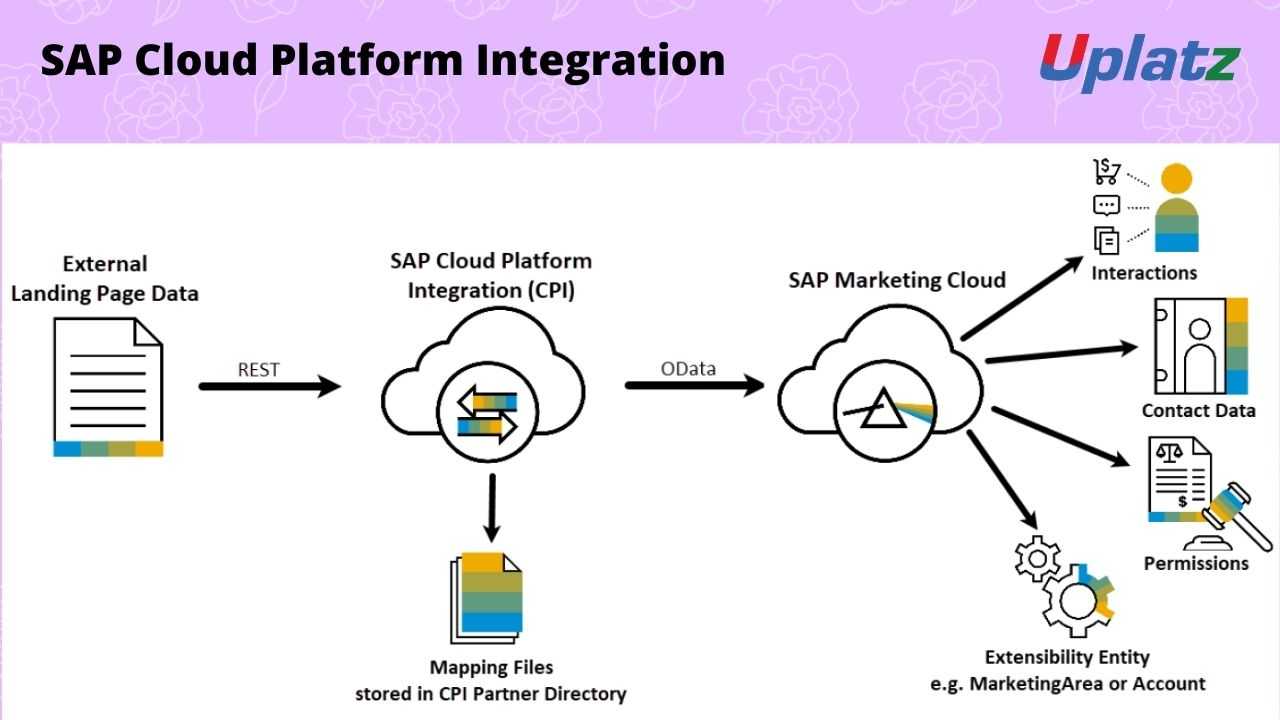 View Course Curriculum
Price Match Guarantee
Full Lifetime Access
Access on any Device
Technical Support
Secure Checkout
&nbsp Course Completion Certificate
Bestseller
Trending
Job-oriented
Instant access
Students also bought -
17 Hours
USD 17
164 Learners
55 Hours
USD 23
237 Learners
300 Hours
USD 45
4145 Learners
Completed the course? Request here for Certificate.
ALL COURSES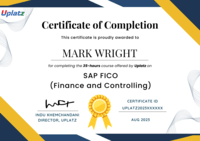 SAP Cloud Platform Integration (CPI) is a cloud middleware provided by SAP that enables integration with other products (SAP and non-SAP) both onPremise and Cloud. SAP CPI is the service that will enable us to connect all the systems, to carry out mappings, to sign messages, to encrypt, to decrypt, to perform integration flows. It is the base that will complement the rest of the services to perform integrations.
It provides us with all kinds of connectors for both cloud and OnPremise integrations. Thus, we can create graphic mappings, with code (Groovy/JavaScript) and with XSLT. It allows us to separate a message into N messages, join several, convert from XML to JSON, plain text… In addition, we have the preset integrations packages that SAP provides us available. In other words, SAP offers us standard integrations ready to use in SAP CPI. For example, for legal issues such as the presentation of the Spanish, Italian SII, and so on.
Also, for integrations between SAP products: SuccessFactors, Ariba, SalesCloud, etc. All we have to do is download the integration package we need and configure it by inputting the source and destination system URLs. If there is an update in the integration, SAP notifies us that there is a standard update and we can download it to configure and test it.
SAP CPI is a service that also offers the B2B possibilities and interchanges and converts the documents. CPI provides A2S adapters based on their communication, processes the EDI Splitter, and facilitate the message flow process.
SAP CPI also offers a variety of security features to ensure the integrity and confidentiality of data exchanged between systems. These include support for encryption, authentication, and authorization, as well as the ability to define security policies and roles for integration developers and administrators.
SAP CPI is designed to be highly available and resilient, with built-in redundancy and failover capabilities to ensure that integrations remain operational even in the event of system failures or disruptions.
SAP CPI can be deployed in various configurations, including as a standalone cloud service or as part of a hybrid integration platform that includes on-premise integration capabilities. It can also be integrated with other SAP products and services, such as SAP Cloud Platform, SAP HANA, and SAP API Management, to provide a comprehensive integration solution for the entire organization.
Uplatz provides this comprehensive SAP CPI training course covering the features, components of CPI, and practical application of SAP CPI module. Key topics covered in this course include - What is Integration PaaS, Types of Integration Scenarios, What is SAP Cloud Platform Integration, Adapters Supported in CPI, CPI vs PO (Removing the Misconceptions), Prepacked Integration Content, CPI Development Tools, Cost & License for CPI, Summary of CPI.
This course is for everyone who is interested to know what is this new Cloud Integration Tool from SAP, understand about SAP Cloud Platform Integration (SAP CPI) and its details, and learn New Integration Tool from SAP in Cloud for your next interview.
Course/Topic - SAP CPI (basic to advanced) - all lectures
This will be a Full-fledged SAP CPI Tutorial for Beginners; we will learn everything from basics to advanced. main Index for the updated SAP CPI Tutorials Index. Before getting started it's very important to know the basics of Cloud platform Integration. SAP CPI also is known as HCI is a cloud platform which provides a variety of service.

SAP CPI offers you to integrate or extend with SAP Business Suite, S/4 HANA, 3rd party integration. SAP created all the platforms to the cloud which is SAAS, like API management, like Hybrid Landscapes, etc. which includes sap cloud apps

Before getting started with SAP CPI Tutorials we have to understand what is SAP CPI (Cloud Platform Integration) properly. The below are the misconceptions which you need to understand before dealing with CPI.

SAP Cloud Platform is designed to be open and flexible, with different methods for consuming cloud services, open APIs and tools like the software developer's kit (SDK) for Apple iOS systems.

SAP CPI is a cloud-based integration platform running on the SAP HANA Cloud Platform for integrating cloud applications with other cloud and on-premise solutions. SAP CPI Cloud Integration allows you to quickly and seamlessly connect your cloud applications to other.

The pre-packaged content from SAP provides integration flows for integrating master and transactional data. It provides the connectivity support of IDOCs (connecting to the on-premise SAP CRM and SAP ERP systems) and SOAP over HTTPs (connecting to the Cloud for Customer scenario).

In this session we will cover end to end configuration to set up the SAP Cloud Integration (CF) for TMS.

In order to make the platform accessible to the broadest possible group of customers, SAP tries to support many open standards and known interfaces.

The aim of the partnership is to create a new iOS software development kit based on the SAP Cloud Platform Integration. This should make it possible to develop required business applications for the iPad or iPhone faster and more efficiently.

In addition to ready-made integration packages, SAP also offers special tools that work with AI support. In addition, different tools can be integrated into the platform and the integration of SAP Data Services and SAP Process Orchestration is also made available conditionally.

The SAP CPI supports a wide variety of APIs such as the Open Data Protocol (OData), Representational State Transfer (REST), Remote Function Call or Web Services.

As usual for SAP, the platform's on-demand applications also work with the highest security standards.

SAP Cloud Platform Integration manages to bundle the different applications on one platform. This leads to more transparency and also simplifies the monitoring of the individual applications.

SAP CPI offers different tools and supports different APIs. Java, Node.js, PostgreSQL as well as HTML5, RabbitMQ, Redis or server-side JavaScript can be used.

As usual for SAP, the platform's on-demand applications also work with the highest security standards. All servers are operated in dedicated data centres that have the latest security standards and also meet the ISO standard.

The platform is not only suitable for existing customers, but for all companies that have a historically evolved IT landscape and thus have to maintain and monitor countless different interfaces.

The platform offers more than 1,000 different apps from SAP and third-party providers, which can be used immediately if required without additional development effort.

The integration content can be used extremely flexibly for individual projects or for entire systems and can be adapted to individual needs. The platform also focuses on the shared use of data.

SAP Cloud Platform Integration is a modern, high-performance integration and development platform for companies that want to bundle and develop their various applications and services centrally in one environment.

SAP Cloud Platform is a platform as a service (PaaS) that goal to provide the while customers develop new and existing applications. SAP Cloud Platform supports in-memory capabilities, core platform services use and unique microservices to mobile-enabled cloud applications in a secure environment. It targets enterprises by giving them quick solutions to their critical needs.

This tutorial has been prepared for professionals who aspire to learn the fundamentals of Cloud Platform and application development. Consultants and project team members who have already been a part of SAP application development can draw benefits from this tutorial and refresh their knowledge.

SAP Cloud Platform is a cloud-based tool to develop and deploy custom applications. This includes full range of service catalog including database, storage and backup of data, reporting service and transaction layer to develop multi-platform software development. This tutorial gives you a comprehensive coverage of concepts of SAP Cloud and makes you comfortable to use it in your software development projects.

In this session you will learn that SAP Cloud Platform (SCP) is a platform as a service developed by SAP SE for creating new applications or extending existing applications in a secure cloud computing environment managed by SAP. The SAP Cloud Platform integrates data and business processes.

SAP Cloud platform offers PaaS based in-memory and microservice based mobile enabled cloud applications. SAP Cloud Platform provides you an option to control your choice of clouds, frameworks, and applications.

SAP Cloud Platform is the central Web-based user interface for administrators, and you can use this for providing access to various functions for configuring and managing applications using SAP Cloud platform.

SAP Cloud Platform Integration (CPI), which is a new tool to make SAP Integrations with. Like a replacement of SAP PI/PO, though it has some different options and flows.

SAP CPI is one of the pieces of evidence to support this theory. This tool is meant to define the course of the process between systems, or in other words: to modify data or an algorithm for their processing.

SAP Cloud Integration for data services allows you to efficiently and securely use ETL (extract, transform, load) tasks to move data between on premise systems and the cloud. With SAP Cloud Integration for data services, you can replicate the data and define how the data is mapped to your database schema.

SAP public cloud application like SAP Integrated Business Planning for Supply Chain use SAP Cloud Integration for data services to integrate with the on-premise SAP system.

SAP Cloud Integration for data services represents the integration layer of a hybrid scenario. Monitoring it is relevant for all hybrid scenarios using this integration form. For SAP Cloud Integration for data services, we can collect exceptions in the tasks running in the service.

SAP Cloud Platform Integration service helps you to connect cloud and on-premise applications with other SAP and non-SAP cloud and on-premise applications. This service has the capabilities to process messages in real-time scenarios spanning different companies, organizations, or departments within one organization.

SAP CPI video is the present service in the market, there are a rich set of capabilities. Security performance and pre-package responsibilities which will inform to the cloud. The SAP Cloud Platform Integration is the service that is working on the cloud platform.

SAP CPI is designed as Integration Platform-as-a-Service (PAAS) which helps to integrate multiple independent systems/applications for a business process. CPI can do Cloud to Cloud, Cloud to On-premise, On-premise to On-premise and Hybrid model.
• Describe the possibilities of the SAP Integration Suite
• Use the required tools, processes and operations
• Work with iFlows
• Use the prepackaged content
• Work with adapters
• Use APIs
• Explain Security Aspects and Monitoring
• Learn the overview of SAP Cloud Platform Integration (CPI)
• Understand different types of SAP Cloud Services
• Types of Adapters in SAP CPI
• Difference Between SAP CPI vs SAP PO
SAP Cloud Platform Integration (basic to advanced) - Course Syllabus
• iFlow Objects
• Security
• Intelligent Enterprise
• Cloud Native Application Development
• Operations and Monitoring
• Introduction to SAP Cloud Platform Integration
• Product Overview
• Basic building blocks
Question 1. Define Sap Analytics Cloud?
Answer :
SAP Analytics Cloud refers to an all-in-one cloud platform offered as software program as a service (SaaS) especially for planning, business intelligence (BI), making plans and predictive analytics providing information discovery, facts visualization, simulation, what-if, forecasting besides the numerous different competencies. This has been built broadly speaking on SAP Cloud Platform, and this gives a complete, unified and relaxed public cloud analytics enjoy supposed for maximizing data-pushed decision making.
Question 2. Is The Sap Analytics Cloud Multitenant?
Answer :
Yes, the SAP Analytics Cloud has been available as a public cloud (software program as a provider, multi-tenant) imparting. A 'personal cloud' (software program as a carrier, single tenant) is available as an option.

Question 3. Where Is Sap Analytics Cloud Hosted?
Answer :
At gift, SAP Analytics Cloud functions at the runs on SAP Cloud Platform facts facilities everywhere in the international. SAP has also recently announced partnerships with Amazon Web Services (AWS), Google Cloud Platform (GCP) and Microsoft Azure for jogging SAP Cloud Platform and they also plan to run SAP Analytics Cloud on those IaaS platforms soon. Although there aren't any plans for running on other IaaS systems.
Question 4. How Can I Get Access To The Web Application Of Sap Cloud Platform Integration To Be Able To Configure The Cloud Integration Packages?
Answer :
Initially SAP supported the provisioning of a SAP Cloud Platform Integration tenant with the assist of the net tooling functionality only, i.E., with none runtime node. At present, this supplying is unavailable. In case you have any SAP Cloud Platform Integration license, then you could use the Web Application of the SAP Cloud Platform Integration tenant you have.

Question 5. What Is The License Is Required For Using The Sap Cloud Platform Integration Feature?
Answer :
The Cloud Integration Content Runtime can simplest be used collectively either with the SAP Process Orchestration or with SAP Process Integration. Either of the products is needed to be certified one at a time. Besides configuration of the cloud integration content in the new offering, the person will even require a SAP Cloud Platform Integration license.

Question 6. How Will I Know If Within The Sap Analytics Cloud, Is My Data Is Secure Within Sap?
Answer :
SAP Analytics Cloud features solely on SAP Cloud Platform which frequently meets the global safety requirements.
Question 7. Does The Cloud Connector Send Data From On-premise Systems To Sap Cloud Platform Or The Other Way Around?
Answer :
The connection is opened from the on-premise system to the cloud, but is then used inside the different route.
An on-premise device is, in evaluation to a cloud system, normally located at the back of a restrictive firewall and its services are available via the Internet. This idea follows a extensively used sample often referred to as opposite invoke proxy.
Question 8. Is The Connection Between The Sap Cloud Platform And The Cloud Connector Encrypted?
Answer :
Yes, by way of default, TLS encryption is used for the tunnel between SAP Cloud Platform and the Cloud Connector.
If used properly, TLS is a notably secure protocol. It is the industry wellknown for encrypted communique and also, as an instance, as a comfy channel in HTTPS.
Keep your Cloud Connector installation up to date and we can make certain that no weak or deprecated ciphers are used for TLS.

Question 9. Can I Use A Tls-terminating Firewall Between Cloud Connector And Sap Cloud Platform?
Answer :
This isn't feasible. Basically, this is a preferred guy-in-the-middle assault, which does not permit the Cloud Connector to set up a mutual agree with to the SAP Cloud Platform aspect.

Question 10. What Is The Oldest Version Of Sap Business Suite That's Compatible With The Cloud Connector?
Answer :
The Cloud Connector can join an SAP Business Suite gadget version four.6C and more moderen.
Q1. What are the payment options? A1. We have multiple payment options: 1) Book your course on our webiste by clicking on Buy this course button on top right of this course page 2) Pay via Invoice using any credit or debit card 3) Pay to our UK or India bank account 4) If your HR or employer is making the payment, then we can send them an invoice to pay. Q2. Will I get certificate? A2. Yes, you will receive course completion certificate from Uplatz confirming that you have completed this course with Uplatz. Once you complete your learning please submit this for to request for your certificate https://training.uplatz.com/certificate-request.php Q3. How long is the course access? A3. All our video courses comes with lifetime access. Once you purchase a video course with Uplatz you have lifetime access to the course i.e. forever. You can access your course any time via our website and/or mobile app and learn at your own convenience. Q4. Are the videos downloadable? A4. Video courses cannot be downloaded, but you have lifetime access to any video course you purchase on our website. You will be able to play the videos on our our website and mobile app. Q5. Do you take exam? Do I need to pass exam? How to book exam? A5. We do not take exam as part of the our training programs whether it is video course or live online class. These courses are professional courses and are offered to upskill and move on in the career ladder. However if there is an associated exam to the subject you are learning with us then you need to contact the relevant examination authority for booking your exam. Q6. Can I get study material with the course? A6. The study material might or might not be available for this course. Please note that though we strive to provide you the best materials but we cannot guarantee the exact study material that is mentioned anywhere within the lecture videos. Please submit study material request using the form https://training.uplatz.com/study-material-request.php Q7. What is your refund policy? A7. Please refer to our Refund policy mentioned on our website, here is the link to Uplatz refund policy https://training.uplatz.com/refund-and-cancellation-policy.php Q8. Do you provide any discounts? A8. We run promotions and discounts from time to time, we suggest you to register on our website so you can receive our emails related to promotions and offers. Q9. What are overview courses? A9. Overview courses are 1-2 hours short to help you decide if you want to go for the full course on that particular subject. Uplatz overview courses are either free or minimally charged such as GBP 1 / USD 2 / EUR 2 / INR 100 Q10. What are individual courses? A10. Individual courses are simply our video courses available on Uplatz website and app across more than 300 technologies. Each course varies in duration from 5 hours uptop 150 hours. Check all our courses here https://training.uplatz.com/online-it-courses.php?search=individual Q11. What are bundle courses? A11. Bundle courses offered by Uplatz are combo of 2 or more video courses. We have Bundle up the similar technologies together in Bundles so offer you better value in pricing and give you an enhaced learning experience. Check all Bundle courses here https://training.uplatz.com/online-it-courses.php?search=bundle Q12. What are Career Path programs? A12. Career Path programs are our comprehensive learning package of video course. These are combined in a way by keeping in mind the career you would like to aim after doing career path program. Career path programs ranges from 100 hours to 600 hours and covers wide variety of courses for you to become an expert on those technologies. Check all Career Path Programs here https://training.uplatz.com/online-it-courses.php?career_path_courses=done Q13. What are Learning Path programs? A13. Learning Path programs are dedicated courses designed by SAP professionals to start and enhance their career in an SAP domain. It covers from basic to advance level of all courses across each business function. These programs are available across SAP finance, SAP Logistics, SAP HR, SAP succcessfactors, SAP Technical, SAP Sales, SAP S/4HANA and many more Check all Learning path here https://training.uplatz.com/online-it-courses.php?learning_path_courses=done Q14. What are Premium Career tracks? A14. Premium Career tracks are programs consisting of video courses that lead to skills required by C-suite executives such as CEO, CTO, CFO, and so on. These programs will help you gain knowledge and acumen to become a senior management executive. Q15. How unlimited subscription works? A15. Uplatz offers 2 types of unlimited subscription, Monthly and Yearly. Our monthly subscription give you unlimited access to our more than 300 video courses with 6000 hours of learning content. The plan renews each month. Minimum committment is for 1 year, you can cancel anytime after 1 year of enrolment. Our yearly subscription gives you unlimited access to our more than 300 video courses with 6000 hours of learning content. The plan renews every year. Minimum committment is for 1 year, you can cancel the plan anytime after 1 year. Check our monthly and yearly subscription here https://training.uplatz.com/online-it-courses.php?search=subscription Q16. Do you provide software access with video course? A16. Software access can be purchased seperately at an additional cost. The cost varies from course to course but is generally in between GBP 20 to GBP 40 per month. Q17. Does your course guarantee a job? A17. Our course is designed to provide you with a solid foundation in the subject and equip you with valuable skills. While the course is a significant step toward your career goals, its important to note that the job market can vary, and some positions might require additional certifications or experience. Remember that the job landscape is constantly evolving. We encourage you to continue learning and stay updated on industry trends even after completing the course. Many successful professionals combine formal education with ongoing self-improvement to excel in their careers. We are here to support you in your journey! Q18. Do you provide placement services? A18. While our course is designed to provide you with a comprehensive understanding of the subject, we currently do not offer placement services as part of the course package. Our main focus is on delivering high-quality education and equipping you with essential skills in this field. However, we understand that finding job opportunities is a crucial aspect of your career journey. We recommend exploring various avenues to enhance your job search: a) Career Counseling: Seek guidance from career counselors who can provide personalized advice and help you tailor your job search strategy. b) Networking: Attend industry events, workshops, and conferences to build connections with professionals in your field. Networking can often lead to job referrals and valuable insights. c) Online Professional Network: Leverage platforms like LinkedIn, a reputable online professional network, to explore job opportunities that resonate with your skills and interests. d) Online Job Platforms: Investigate prominent online job platforms in your region and submit applications for suitable positions considering both your prior experience and the newly acquired knowledge. e.g in UK the major job platforms are Reed, Indeed, CV library, Total Jobs, Linkedin. While we may not offer placement services, we are here to support you in other ways. If you have any questions about the industry, job search strategies, or interview preparation, please dont hesitate to reach out. Remember that taking an active role in your job search process can lead to valuable experiences and opportunities.