BUY THIS COURSE (USD 17 USD 41)
SAP HCI (HANA Cloud Integration)
You'll learn cloud integration, practical HCI tools, ready-to-use WEB-UI integration. Become SAP Cloud Consultant with command on HCI HANA Integration
( add to cart )
Save 59% Offer ends on 31-Dec-2023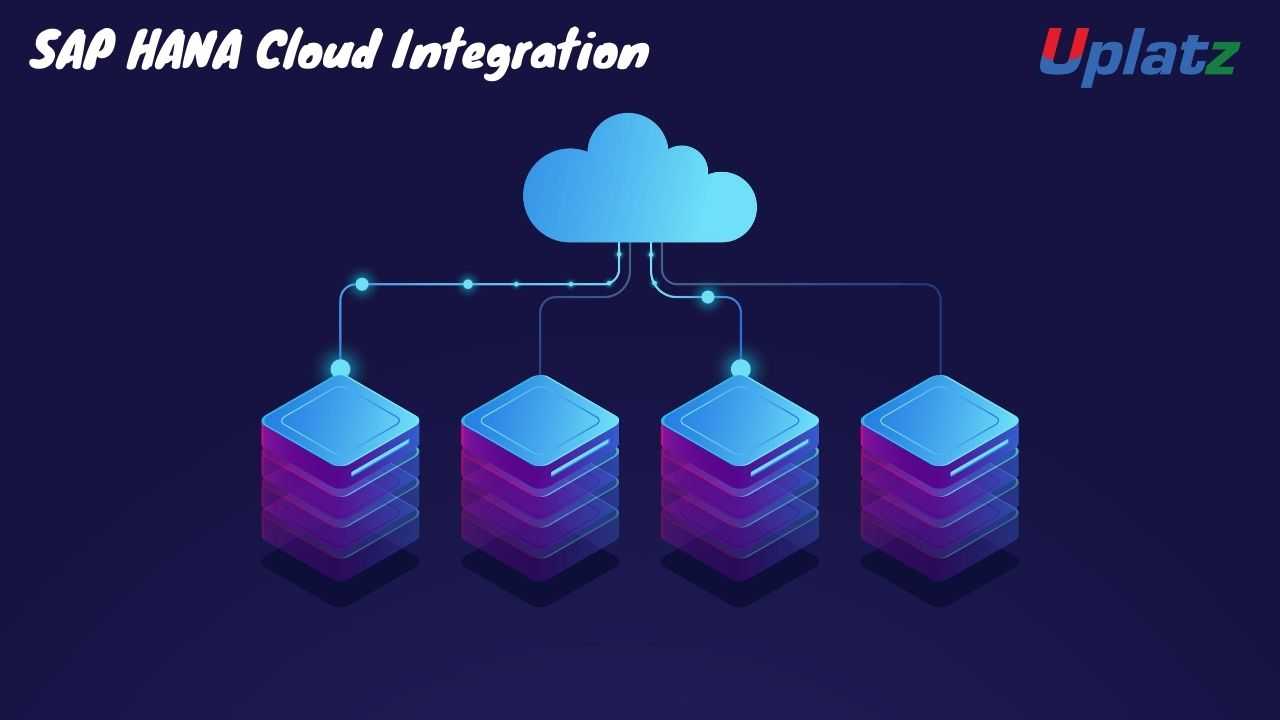 View Course Curriculum
Price Match Guarantee
Full Lifetime Access
Access on any Device
Technical Support
Secure Checkout
&nbsp Course Completion Certificate
Bestseller
Trending
Job-oriented
Instant access
Students also bought -
17 Hours
USD 17
164 Learners
30 Hours
USD 17
108 Learners
50 Hours
USD 23
165 Learners
Completed the course? Request here for Certificate.
ALL COURSES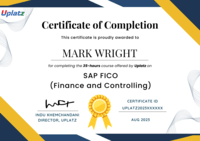 SAP HCI (HANA Cloud Integration) is designed as an Integration as a Service Platform (PAAS), with the help of multiple independent business process systems / applications that can be integrated. HCI can build cloud-to-cloud, cloud-to-on-premise, on-premise-on-premise, and hybrid models.
SAP HCI training includes real time business process integration. HANA Cloud Integration is the SAP Cloud Intermediate Software. The SAP HANA cloud platform is a service for companies with which, for example, startups and third-party software developers create Hana-based testing cloud applications. SAP HCI Enterprise Training is cloud technology. It is a technology built organically from SAP and offers a wide range of possibilities. It provides a number of available application service databases and infrastructure that can be used to develop and test applications. SAP HCI training is used to transfer data between many different protocols and help integrate processes into different systems.
With this SAP HCI course offered by Uplatz, you will learn -
· Introduction to SAP HANA (HCI) cloud integration
· Practical HCI tools, and data integration descriptions of HCI and SOAP and SFTP adapters
· SAP HANA cloud integration process
· The HCI support process
· Ready-to-use WEB-UI integration
· SAP HANA cloud integration adapters
Course/Topic - SAP HCI - all lectures
In this first video on SAP HCI, you will get a brief overview and understanding of Service Oriented Architecture or commonly abbreviated as SOA like what is SOA, usage of SOA, the concept of Stateless and Stateful in SOA, what is a Middleware, the list of popular Middleware tools, the diagrammatic explanation of SAP Business Connector under the R/3 System, a pictorial representation and explanation on the Dual-Stack. Further, you will be getting an overview of PI.

In this tutorial, you will be getting a detailed understanding of SAP HCI, starting with HANA Cloud Platform (HCP), what are the open standards that are provided with the HANA platform, its popular features, and services, the pricing and packaging of HANA Cloud Platform, and others.

In this video, the trainer will be showing you the complete configuration setup for SAP HCI. You will be learning the complete process from the scratch, starting with downloading the software, working with the eclipse screen, information on HCI Tenants, and others.

This video is a workaround on the SAP HCI system, focusing on the settings to the tabs like Discover, Design, and Monitor. Along with this, you will also get a brief overview on managing the lifecycle of APIs, test APIs, building sample apps, an explanation on the SAP Hybris Marketing Cloud –file-based data load, file-based load – Accounts. You will also get a pictorial representation of the Concur Expense Integration with Financials and a detailed explanation of this.

In this tutorial, you will get a more detailed understanding of the working principle of SAP HCI, starting with the Nodes of HCI, working with the features like High Availability, Scalability, and system access on HCI Training Demo.

This video will show you how to configuration and testing steps for SAP HCI. The trainer will be showing you the steps involved in the complete work process throughout the session.

In this video, the trainer will show you the works involved while setting up the Deploy Integration Content and testing it. The trainer will be seen working on the GeoIPSOAP screen with working on the Mapping mechanism in SAP HCI.

In this video, you will learn how the communication process is made in the SAP HCI course, starting with the GEOIP Integration Process, the work process of sending and receiving messages to SAP HCI, and what are the steps involved in it. This will be shown in the SAP system. Furthermore, you will be learning about the Message Container, the explanation on Employee Central to ERP Employee Data, the Camel's Message Model, and the Message Persistence.

In this video, you will learn how to create a new project in SAP HCI, starting with creating an Integration Project and then creating an Integration flow. The trainer will show you a step-by-step process of the complete workflow in the system.

This video will work you around the complete procedure and settings section of the Content Modifier and how it is done. You will also be learning about the Message Mapping and how it is done in the SAP HCI system.

In this tutorial, you will learn about the Cloud Platform Environment Variables, the list of Environment Variables, the procedure of creating an SAP HCI Integration project and iFlow in Eclipse, working with Odata, working with the Workspace Integration Designer, and lastly a pictorial representation of Employee Central to ERP Employee Data with the explanation.

This video is about working with the GeoIP Interface along with working with the Mapping mechanism in the SAP HCI and the Transformation work process in the system.

This video is a complete practical session on working with Importing ES Repository Interface with the Message Mapping Definition, getting an overview of SuccessFactors Employee Central to ERP Organizational Data along with the Employee Central to ERP Generic Object.

In this session, you will learn about the SAP Hybris Cloud for Customer Integration, the sender and receiver channel for COD, and lastly working with the various Deployed Artifacts. All these will be shown by the trainer in the SAP HCI system.

This video is about the IDoc configuration, what are the TCodes used in the procedure, the major steps involved in the IDoc processing, working with the Integration Settings, the ports in IDoc processing, and the RFC Destination.

In this video, you will learn how SAP HCI helps in implementing business roles like Business Configuration, Business Partners, Customers, People, Sales, and other activities. Under this, you will be learning the Business Overview, Implementation Projects, Reports, Download, and Upload Code List. Furthermore, you will also learn about the Communication system for Businesses.

In this last tutorial on SAP HCI, you will learn about the Transport Mechanism in SAP HCI, with working on the Message Monitoring, the Deployed Artifacts, and working on Demo Integration Training. Furthermore, you will be knowing the SAP HCI Security; its connectivity protocols, and working with the Transport Protocol of SAP HCI.
• Acquire Comprehensive knowledge of SAP HANA and its role in today's business
• Gain Knowledge on implementation of SAP HANA Solution
• Get acquainted with the best practices for SAP HANA modeling and implementation of SAP HANA Project
• Learn Extensively about SAP BI, SAP BO, and Data Provisioning tools
• Understand the various components of SAP such as ECC, S/4 HANA
• The report, Monitor, Configure Dashboard creation using SAP HANA
• Write SAP HANA Queries and Tuning HANA Performance
• Gain knowledge about Administration Activities like managing users, storage, and security
SAP HCI - Course Syllabus
1. Introduction to SAP HANA Cloud Integration
· SAP HANA Cloud Integration Capabilities
· Architecture Overview
· Technical System architecture
· Network Infrastructure
· SAP Data Centers
· Secure Communication
2. Integration Scenario
· Integration Content Catalog
· Consuming Pre-packaged Content
· Configure Integration package
· Modify pre-packaged content
· Pre-packaged Content provided by SAP
· Creating your own content package
3. SAP Cloud Tools
· Web UI
· Eclipse platform
· SAP Cloud platform
· SAP Cloud Connector
4. Design (Developing Integration Flow)
· Camel's Message model
· Content enrichment
· Data transformation and mappings
· Content based routing
· Working with lists
· Asynchronous Message Handling
5. Message Converter and Decoder
· MIME multipart messages
· Timer-Based Message Transfer
· Structuring of Large Integration flows
· Message persistence
· Working with Value mappings
6. Build Groovy Scripting and Exception Handling
· SAP Cloud Adapters
· SOAP Adapter
· SuccessFactors Adapter
· Mail Adapter
· Twitter Adapter
· OData Adapter
· IDOC Adapter
7. Sap Cloud Integration Operations
· Monitor Message processing
· Manage Integration Content
· Manage Security Material
· Managing Certificate to user mappings
· HTTP Adapter
· SFTP Adapter
· Ariba Adapter
· Developing Custom Adapter
8. SAP Cloud Integration Security
· Transport-level Security Options (TLS)
· Message-level Security Options (MLS)
· Data Protection and Data flow Security
· Certificate based Communication
· Private Key and Public Key certificate
· Basic Cryptography
· Authentication and OAuth scenario
· User administration and Authorization
9. SAP Cloud Integration Enhancements
· Transport Management
· Payload monitoring
· Trace Function
· Hybrid Deployments
10. Real Time Business Scenarios
· Build new interface for SFSF to SAP ERP HCM
· Configuration in ERP HCM
· Create new interface for SFSF to SFTP
· Setting up Cloud integration with Cloud Connectors
The SAP HCI (HANA Cloud Integration) Certification ensures you know planning, production and measurement techniques needed to stand out from the competition.
SAP HANA Cloud Integration comprises design-time and runtime environments for integration spanning on-premises SAP landscapes and SAP in the cloud, as well as other types of software. It's built with open source technologies.
The era of human-computer interaction is giving way to the era of human-computer integration—integration in the broad sense of a partnership or symbiotic relationship in which humans and software act with autonomy, giving rise to patterns of behavior that must be considered holistically.
SAP S/4HANA. We offer comprehensive SAP cloud integration services for businesses interested in harnessing the power of the cloud for their operations. We offer our clients the option of both HANA Cloud Integration (HCI) and Cloud Platform Integration (CPI) deployments based on their core requirements.
SAP Cloud Platform Integration (Cloud Integration) supports end-to-end process integration across cloud-based and on-premise applications based on the exchange of messages.
Uplatz online training guarantees the participants to successfully go through the SAP HCI (HANA Cloud Integration) Certification provided by Uplatz. Uplatz provides appropriate teaching and expertise training to equip the participants for implementing the learnt concepts in an organization.
Course Completion Certificate will be awarded by Uplatz upon successful completion of the SAP HCI (HANA Cloud Integration) online course.
The SAP HCI (HANA Cloud Integration) draws an average salary of $105,000 per year depending on their knowledge and hands-on experience.
SAP HANA Cloud Integration comprises design-time and runtime environments for integration spanning on-premises SAP landscapes and SAP in the cloud, as well as other types of software. It's built with open source technologies. The design-time environment is based on the Eclipse Integrated Development Environment (IDE).
SAP S/4HANA. We offer comprehensive SAP cloud integration services for businesses interested in harnessing the power of the cloud for their operations. We offer our clients the option of both HANA Cloud Integration (HCI) and Cloud Platform Integration (CPI) deployments based on their core requirements.
SAP HANA Cloud is a fully managed in-memory cloud database as a service (DBaaS). As the cloud-based data foundation for SAP Business Technology Platform, it integrates data from across the enterprise, enabling faster decisions based on live data.
Note that salaries are generally higher at large companies rather than small ones. Your salary will also differ based on the market you work in.
SAP HCI Payroll Consultant.
SAP SF / HCI – Manager.
SAP HCI Consultant.
1. What is HANA cloud integration (HCI)?
HCI or HANA Cloud Integration is SAP's cloud based integration platform that tries to solve these problems plus provides a starting point for Integration Projects by offering pre-packaged Integration Content. Here in this blog post I would like to give an overview of HCI. I will be more concentrating on the WEB aspect of the product.
2. What is HCI-Pi in SAP HCI?
SAP HCI-PI is normally used for Cloud to Cloud and Cloud to In-Premise integration and SAP will support all automatic updates and new features directly to that environment. SAP PI system, customer has to take care of any upgrade and that will come as SP releases. 2.
3. What is HCI DS?
Firstly, HCI DS is an Integration Cloud Platform for scenarios generally involving IBP system, SAP ECC on-premise and SAP APO systems. User ID, PWD to access tenant and Organization ID to logon to the same. This provides security and is a onetime activity done generally by the basis team.
4. What is Service-Oriented Architecture?
Service-Oriented Architecture (SOA) is a stage in the evolution of application development and/or integration. It defines a way to make software components reusable using the interfaces.
Formally, SOA is an architectural approach in which applications make use of services available in the network. In this architecture, services are provided to form applications, through a network call over the internet. It uses common communication standards to speed up and streamline the service integrations in applications. Each service in SOA is a complete business function in itself. The services are published in such a way that it makes it easy for the developers to assemble their apps using those services. Note that SOA is different from microservice architecture.
SOA allows users to combine a large number of facilities from existing services to form applications. SOA encompasses a set of design principles that structure system development and provide means for integrating components into a coherent and decentralized system. SOA-based computing packages functionalities into a set of interoperable services, which can be integrated into different software systems belonging to separate business domains.
5. What are the advantages of SOA?
a) Service reusability: In SOA, applications are made from existing services. Thus, services can be reused to make many applications.
b) Easy maintenance: As services are independent of each other they can be updated and modified easily without affecting other services.
c) Platform independent: SOA allows making a complex application by combining services picked from different sources, independent of the platform.
d) Availability: SOA facilities are easily available to anyone on request.
e) Reliability: SOA applications are more reliable because it is easy to debug small services rather than huge codes
f) Scalability: Services can run on different servers within an environment, this increases scalability
6. What are HCI Web UI integration flows?
Template Integration Flows pertaining to different cloud to cloud, cloud to on premise integration scenarios are available as pre-packaged content with HCI Web UI offering. Integration Flows are part of Integration Packages which can contain other useful artifacts such as help documents, value mappings URLs and Data Integration artifacts.
7. What are the connectivity options in HCI?
As of today run time supports connectivity via large no of adapters like SFTP, IDOC, SOAP, HTTP, Successfactors and OData. Web UI for HCI is built keeping in mind different personas involved in an Integration Project. Content Author who has the system integration knowledge and creates a template integration flow for a business use case.
8. What is pre-packaged content in SAP HANA cloud integration?
SAP HANA Cloud integration comes with pre-packaged content catering to various cloud to cloud and cloud to on premise scenarios. The integration flows in the pre-packaged content are mostly pre-configured and require very minimal configuration so as to be used in productive scenario.
9. How to setup HCI-DS agent in SAP HCI Web UI?
SAP HCI-DS Agent setup require Agent Configuration file from SAP Cloud Platform Web UI Go to HCI Web UI to download Agent Configuration File. Click on New Agent. Enter some meaning full name with Description. Name under Agent Group will be your Organization Name i.e. DSUS1234. Click Next. Save AgentConfig.txt file.
10. How to deploy SAP HCI project in SAP HANA cloud platform?
This is basically a servlet which requests data from onPremise system and passes this to the calling system in this case SAP HCI system. The primary steps are outlined below : .b. Right click on the imported project and Run On Server to deploy the application in SAP Hana Cloud Platform.
11. How to create data store connection for SAP Cloud instance in HCI?
To create Data Store connection for SAP Cloud instance in HCI Web UI, instance tenant had be ready by SAP for your organization unit as per customer license. Click on New DataStore icon. Specify the input for Name and Description.
Q1. What are the payment options? A1. We have multiple payment options: 1) Book your course on our webiste by clicking on Buy this course button on top right of this course page 2) Pay via Invoice using any credit or debit card 3) Pay to our UK or India bank account 4) If your HR or employer is making the payment, then we can send them an invoice to pay. Q2. Will I get certificate? A2. Yes, you will receive course completion certificate from Uplatz confirming that you have completed this course with Uplatz. Once you complete your learning please submit this for to request for your certificate https://training.uplatz.com/certificate-request.php Q3. How long is the course access? A3. All our video courses comes with lifetime access. Once you purchase a video course with Uplatz you have lifetime access to the course i.e. forever. You can access your course any time via our website and/or mobile app and learn at your own convenience. Q4. Are the videos downloadable? A4. Video courses cannot be downloaded, but you have lifetime access to any video course you purchase on our website. You will be able to play the videos on our our website and mobile app. Q5. Do you take exam? Do I need to pass exam? How to book exam? A5. We do not take exam as part of the our training programs whether it is video course or live online class. These courses are professional courses and are offered to upskill and move on in the career ladder. However if there is an associated exam to the subject you are learning with us then you need to contact the relevant examination authority for booking your exam. Q6. Can I get study material with the course? A6. The study material might or might not be available for this course. Please note that though we strive to provide you the best materials but we cannot guarantee the exact study material that is mentioned anywhere within the lecture videos. Please submit study material request using the form https://training.uplatz.com/study-material-request.php Q7. What is your refund policy? A7. Please refer to our Refund policy mentioned on our website, here is the link to Uplatz refund policy https://training.uplatz.com/refund-and-cancellation-policy.php Q8. Do you provide any discounts? A8. We run promotions and discounts from time to time, we suggest you to register on our website so you can receive our emails related to promotions and offers. Q9. What are overview courses? A9. Overview courses are 1-2 hours short to help you decide if you want to go for the full course on that particular subject. Uplatz overview courses are either free or minimally charged such as GBP 1 / USD 2 / EUR 2 / INR 100 Q10. What are individual courses? A10. Individual courses are simply our video courses available on Uplatz website and app across more than 300 technologies. Each course varies in duration from 5 hours uptop 150 hours. Check all our courses here https://training.uplatz.com/online-it-courses.php?search=individual Q11. What are bundle courses? A11. Bundle courses offered by Uplatz are combo of 2 or more video courses. We have Bundle up the similar technologies together in Bundles so offer you better value in pricing and give you an enhaced learning experience. Check all Bundle courses here https://training.uplatz.com/online-it-courses.php?search=bundle Q12. What are Career Path programs? A12. Career Path programs are our comprehensive learning package of video course. These are combined in a way by keeping in mind the career you would like to aim after doing career path program. Career path programs ranges from 100 hours to 600 hours and covers wide variety of courses for you to become an expert on those technologies. Check all Career Path Programs here https://training.uplatz.com/online-it-courses.php?career_path_courses=done Q13. What are Learning Path programs? A13. Learning Path programs are dedicated courses designed by SAP professionals to start and enhance their career in an SAP domain. It covers from basic to advance level of all courses across each business function. These programs are available across SAP finance, SAP Logistics, SAP HR, SAP succcessfactors, SAP Technical, SAP Sales, SAP S/4HANA and many more Check all Learning path here https://training.uplatz.com/online-it-courses.php?learning_path_courses=done Q14. What are Premium Career tracks? A14. Premium Career tracks are programs consisting of video courses that lead to skills required by C-suite executives such as CEO, CTO, CFO, and so on. These programs will help you gain knowledge and acumen to become a senior management executive. Q15. How unlimited subscription works? A15. Uplatz offers 2 types of unlimited subscription, Monthly and Yearly. Our monthly subscription give you unlimited access to our more than 300 video courses with 6000 hours of learning content. The plan renews each month. Minimum committment is for 1 year, you can cancel anytime after 1 year of enrolment. Our yearly subscription gives you unlimited access to our more than 300 video courses with 6000 hours of learning content. The plan renews every year. Minimum committment is for 1 year, you can cancel the plan anytime after 1 year. Check our monthly and yearly subscription here https://training.uplatz.com/online-it-courses.php?search=subscription Q16. Do you provide software access with video course? A16. Software access can be purchased seperately at an additional cost. The cost varies from course to course but is generally in between GBP 20 to GBP 40 per month. Q17. Does your course guarantee a job? A17. Our course is designed to provide you with a solid foundation in the subject and equip you with valuable skills. While the course is a significant step toward your career goals, its important to note that the job market can vary, and some positions might require additional certifications or experience. Remember that the job landscape is constantly evolving. We encourage you to continue learning and stay updated on industry trends even after completing the course. Many successful professionals combine formal education with ongoing self-improvement to excel in their careers. We are here to support you in your journey! Q18. Do you provide placement services? A18. While our course is designed to provide you with a comprehensive understanding of the subject, we currently do not offer placement services as part of the course package. Our main focus is on delivering high-quality education and equipping you with essential skills in this field. However, we understand that finding job opportunities is a crucial aspect of your career journey. We recommend exploring various avenues to enhance your job search: a) Career Counseling: Seek guidance from career counselors who can provide personalized advice and help you tailor your job search strategy. b) Networking: Attend industry events, workshops, and conferences to build connections with professionals in your field. Networking can often lead to job referrals and valuable insights. c) Online Professional Network: Leverage platforms like LinkedIn, a reputable online professional network, to explore job opportunities that resonate with your skills and interests. d) Online Job Platforms: Investigate prominent online job platforms in your region and submit applications for suitable positions considering both your prior experience and the newly acquired knowledge. e.g in UK the major job platforms are Reed, Indeed, CV library, Total Jobs, Linkedin. While we may not offer placement services, we are here to support you in other ways. If you have any questions about the industry, job search strategies, or interview preparation, please dont hesitate to reach out. Remember that taking an active role in your job search process can lead to valuable experiences and opportunities.