BUY THIS COURSE (USD 41)
SAP SuccessFactors LMS (Learning Management System)
Learn core functionality of SAP SuccessFactors LMS module. Learn course creation, content authoring, skills & competency management, gamification, etc
( add to cart )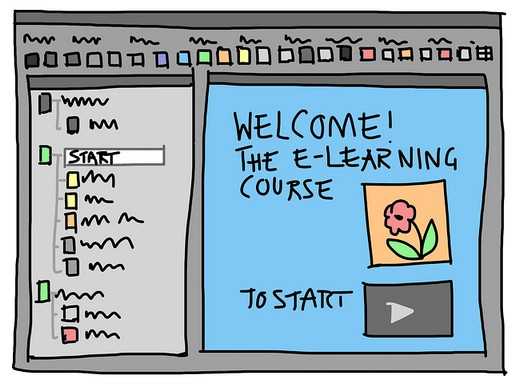 View Course Curriculum
Price Match Guarantee
Full Lifetime Access
Access on any Device
Technical Support
Secure Checkout
&nbsp Course Completion Certificate
Bestseller
Trending
Job-oriented
Instant access
Students also bought -
75 Hours
USD 69
562 Learners
100 Hours
USD 69
1930 Learners
250 Hours
USD 69
846 Learners
Completed the course? Request here for Certificate.
ALL COURSES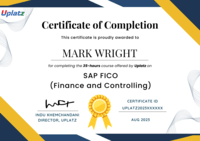 SAP SuccessFactors Learning Management System (LMS) is a module within the SAP SuccessFactors suite of human capital management (HCM) software. It is designed to help organizations manage their training and development programs efficiently. SAP SF LMS is a solution and helps management to keep their employees at their best by putting employees at the centre of learning new skills relevant to their work profile. It creates personalized, collaborating and social culture for the training of an employee.
With features such as automated assignment profiles, structured programs, and multipart e-signature support, SAP SF LMS provides industry's most powerful and flexible Cloud LMS systems on the market. As the recognised leader in talent and learning management system software, SAP SuccessFactors LMS puts your employees at the centre of the learning experience to develop new skills, gain insights and drive people engagement.
Here are key aspects and features of SAP SuccessFactors LMS:
1. Course Management
• SAP SuccessFactors LMS allows organizations to create, manage, and deliver training courses and content.
• It supports various content types, including e-learning courses, instructor-led training, virtual classrooms, and more.
2. Learning Administration
• Administrators can schedule and track training sessions, manage enrollments, and monitor completion status.
• Automation features streamline the process of assigning courses and managing training compliance.
3. Mobile Learning
• SAP SuccessFactors LMS offers mobile-responsive designs and mobile applications, enabling learners to access training content on their preferred devices.
• This feature enhances accessibility and allows for on-the-go learning.
4. Content Authoring
• The system includes authoring tools or integrations with e-learning content creation tools, allowing organizations to create custom training content.
• Content can be created, updated, and deployed within the LMS.
5. Reporting and Analytics
• Robust reporting and analytics capabilities provide insights into learner progress, course effectiveness, and compliance.
• Customizable dashboards and reports help administrators and managers make data-driven decisions.
6. Compliance and Certifications
• SAP SuccessFactors LMS helps organizations ensure compliance with industry regulations and certifications.
• It tracks certifications and helps employees meet compliance requirements through mandatory training.
7. Skills and Competency Management
• Organizations can define and track employee skills and competencies within the system.
• This feature aids in talent development and succession planning.
8. Integration and Extensibility
• SAP SuccessFactors LMS can be integrated with other SAP SuccessFactors modules and external systems.
• It supports Single Sign-On (SSO) for seamless access and data synchronization.
9. User Experience
• The system offers a user-friendly interface for learners, making it easy to browse and enroll in courses.
• Personalized learning paths and recommendations enhance the user experience.
10. Gamification and Social Learning
• SAP SuccessFactors LMS supports gamification elements, badges, and leaderboards to make learning engaging.
• Social learning features enable collaboration and knowledge sharing among employees.
11. Global Capabilities
• The system accommodates multinational organizations with support for multiple languages and currencies.
• It complies with various regional and industry-specific regulations.
12. Security and Data Privacy
• SAP SuccessFactors LMS adheres to strict security and data privacy standards to protect sensitive training and employee data.
SAP SuccessFactors LMS is a valuable tool for organizations seeking to enhance employee skills, compliance, and overall performance through effective training and development programs. It enables companies to align learning initiatives with their strategic goals, ultimately contributing to the growth and success of the workforce.
In this SAP SuccessFactors LMS course by Uplatz, you will be able to learn the core functionality and management of SAP SF LMS application module.
Course/Topic - SAP SuccessFactors LMS - all lectures
This is a basic session that demonstrates about the different building blocks of LMS and what are the different types of items and how those are related to our SuccessFactor LMS and how these are connected with any specific businesses process.

In this session we will discuss about what LMS can do from a Learning Administration point of view and also discuss about the different activities which LMS admin will able to perform

In this session we will discuss about the agenda of SuccessFactors LMS also learn about the special terminology and over view of SuccessFactors LMS.

In this video lecture we will learn in detail about the learning need management tool and its functions.

In this session we will continue exploring in details about the Quick guides and Collections.

In this video lecture we will discuss in detail about the learning need management tool and discuss about how to schedule a curriculum how to push requirement editor also learn about their functionalities.

In this video lecture we will discuss about the online content management and also discuss about few of the demo from the training system.

In this video lecture we will discuss in detail about the configurations, what are the different reference, what are the different reporting tools available in SuccessFactors, discuss about the standard reports, some detail level of configuration references also learns about the workbook.

In this video lecture we will discuss in detail about the data migration as well as data integration also discuss about the entire workbook and in the end will go through a small demo.
• Configuration of learning standard and controls on SAP SuccessFactors LMS business suite
• Learn creation and integration of content
• Learn how to setup & test the configuration of connectors on SAP SuccessFactors HCM business suite
• Learn about security control strategies & Program Management
• Learn Configuration of LMS with SAP SuccessFactors HCM etc.
Introduction to SF LMS
· Points Introduction to Success Factors
· User management
· User Records
· Parts inside user sheet
· User connectors and other standard connectors
· Data flow from BIZX to LMS
· Assignment Profiles
Learning Management
· Items Creation AND Management
· Scheduled Offerings – Create
· edit
· close and cancel
· Instructors
· Item Requests
· Catalogs
· Registration
· Enrollment status
· Subject Areas
· Perquisites
· Substitutes
· Segments
· Approval Process
· Pricing
Role and Security Management
· User and Admin Roles
· Domains
· Domain Restriction
· Workflow group and workflow ID'S
· Entity and function
Curriculum Management
· Curriculum, Contents of curricula
· Completion status of curricula
· Period based assignment in Curricula
Content Management
· Content Objects AICC
· SCORM
· Types of communication- Launch type
System Administration
· General settings
· Basic configurations
· CUSTOM COLUMN Creations
· ASM
Notifications
· Notification templates
· Notification triggers
Resource Management
· Physical Resources
· Locations
· Equipment
· Instructor
Commerce Management
· Account codes
· COSTS AND Pricing
· Base and Additional Costs
· Cost and Profit center
· Cost Name
· Cost summary and Cost calculation tab
· Manage Financial Transactions
· Record learning financial
· Cancellation policies
Evaluation Surveys
· User evaluations
· Configuration of new questionnaire surveys
· Pre and Post exams
· Question EDITOR
· Exams object model creation
· Report Management
Get a Course Completion Certificate on successfully completing the course.
1. What do you mean by the Corporate Data Model?
By the term Corporate Data Model, it means firm-wide exercises in order to determine the locations of data; for example, divisions, departments, servers, and more. It also means the interrelationships as well as interconnections. The foundation objects alongside their respective relationships are elaborately defined in Corporate Data Modeling. Objects here include Foundation Tables, Organization as well as Job and Pay.
2. Why is Propagation Data Model Usable?
Ans: Talking about Propagation Data Model, the HRIS Propagation Data Model (to be apt) is generally used for Auto Population by means of the Foundation Tables from the Corporate Data Model.
3. Can the levels get linked to the job grades?
The answer to this particular question is no. The levels can absolutely not get linked to the job grades. When someone stands in a particular job grade, it does not really mean that it would rule out any of the other levels. Nevertheless, when a job is more senior than the current one, one would definitely expect to witness more advanced behaviors regarding the university level.
4. What does DTD stand for?
The term DTD means a data model. The term stands for Document Type Definition.
5. Define DTD. What do you mean by the term?
A DTD or Document Type Definition defines the structure of the document as well as the elements of one's XML. For example, when a new HRIS-element has been introduced, and the Document Type Definition (DTD) doesn't come with any related attributes, one will get errors that he or she cannot move past.
6. Why is DTD or Document Type Definition important?
Document Type Definition or DTD means a data model. According to the expert views, DTD helps in constructing a high-qualified HR in the particular cloud. When a high unified HR is appointed, he or she is the most important person to maximize the outcome of any particular business of the respective organizations.
7. When you see a success factor changing in a year, what review will you give by the coming PDR?
When someone sees a particular success factor getting changed over one year, then there's a great deal of communication involved is needed. One can review accordingly with the help of the communication between the manager and the individual. [One Quick Note: the change can also have an impact on the PDR form, both positively as well as negatively.]
8. How will you define Success factors?
In any kind of business, success factors are mandatory to know if anyone tends to acquire a successful career. Success factors are nothing but the combination of those important facts and details required to accomplish any desired business goals. Success factors are of many, but one of the examples is promoting food products for animals.
Although the aforementioned example might be for advertisement, it appeals to customers who are in a way the animal lovers. So, overall, success factors are vital to achieving a successful performance in a particular job.
9. What are the importance of the success factors and how to choose the right one?
Success factors are important to achieve successful performance in any job. The importance of success factors comes in plenty. While promoting animal foods might be just for advertisements, it does appeal massively to the animal lovers in the market. In this way, a successful business runs, hence every job role. Success factors are predictable only if one implements the information of the job analysis and the HR's or manager's suggestions.
10. Are Success factors used to Get-Rid of the Mob?
First and foremost, success factors are not developed for getting rid of the people. They are more importantly enhanced and developed to build a relationship with every customer or individual. They are built to develop every individual. But when the behavior in the job is vital, and there's absolutely no development anyway, then getting rid of people is issued by the success factors.
11. What are the things that are present in the Succession Data Model? Explain it briefly.
In a Succession Data Model, all records of the employee are present. This kind of succession data mode happens to construct the fields both internally as well as externally. By internally, it means the information that is related to the employment. While on the contrary, externally, it means any personal information of the employee.
12. Why do you witness three levels in a particular framework? Explain.
When someone is interested in this particular field, they see three levels in any framework. This is due to several facts. One of them being, the three levels in a framework helps in explaining a wide range of categories in terms of behavior that are closely related to multiple job roles, even if their levels aren't ranked with a similar approach.
13. Suppose an employee doesn't settle over the success factors given by the respective manager. How to solve it?
Talking about the manager, he or she is the one who keeps the job information and also analyzes the estimation of the success factors by discussing it elaborately with the individual. If the employee doesn't agree to the terms and conditions of the success factors that are given by the manager, then it can be resolved easily. It just depends on the manager.
14. How many data model types are present in the employee center?
There happens to be a total of seven types of the data model in total that is present in the employee center.
15. Is selecting the same level of the known success factors a necessity?
The truth is that selecting the same level of the known success factor is not really a necessary thing. For, it may also result in a single level.
16. How will you be able to set a particular field for users to edit it accordingly?
You can easily set the field such that editing it for users doesn't become a hefty job. You will only have to select the attribute visible='both'.
17. What is the best XML editor?
The below-mentioned points elaborately explain it. The points are as follows:
A wide range of choices is then when choosing the best XML editor. When comparing Oxygen with XMLSpy, Oxygen happens to be better in several ways. It is perfect for any user, especially for MAC folks.
The XML parser in Oxygen is more advanced and effective than you ever thought of. You don't really need to wait for the time to witness any error occurring while uploading the data model in the Provisioning. While validating XML, provides an easier troubleshooting method.
18. Can a Success Factor get changed after it's chosen for a particular role?
The answer to this question is, yes. A success factor can get changed once it is chosen for a role. But it depends on the needs or requirements of the respective role. As success factor is fluid, it can differ from one year to another.
19. Can Success factors get applied to the academic staff?
There happens to be a similar framework for the Strategic Leaders Framework as well as another for the researcher. This is based on the respective success factors. The idea is to go forward with a similar approach for the staff groups in all universities.
20. How much time will the success factors' assessment take? Explain.
The assessment in the very beginning might take a lot of time since it is a new process. But while working on the newer concepts, they can bring benefits and also take lesser time than expected.
21. How will you be able to musk the sensible data in the fields?
You can easily and seamlessly be able to musk the sensible data in the field. The process is very simple. You will have to proceed with it just by setting the attribute pii='true'.
22. Explain the benefits of the Corporate Data model?
The Corporate Data model impacted massively. Below, there's point-wise information on the benefits of the Corporate Data model.
First off, the Corporate Data model is basically used to define the structure of the organization.
Secondly, the foundation objects get configured in the Corporate Data model.
Thirdly, the associations are also built in the corporate data model.
Lastly (but not the least one), there are standard HRIS-elements which one can work within this particular data model. Every element has custom and standard fields with attributes determining the behavior of the simple UI.
23. How will you be able to integrate employee central with the success factors of the products?
You will be able to integrate employee central by internal means. It might proceed with other products of the success factors through the HRIS Sync.
24. What do you mean by the term Succession Data Model? Explain.
In this particular data model, you have to define the HR data, i.e., the employee as well as the person. This particular model is known as the 'data model' in the Provisioning. Also, the Metadata framework's rapid advancement leads to customers configuring almost all the elements on the UI of One Admin.
25. What is the expected production of the evidence in accessing success factors product?
The best way to proceed with this is to look over the earlier 12 months for instance and then pick up any two or three examples that can safely demonstrate the Success factors more evidently.
26. What do you mean by CSF (or Country Specific) Corporate Data model? Explain briefly.
CSF (or Country Specific) Corporate Data model is briefly explained in the below-offered point-wise information. The benefits are as follows:
Country-Specific or CSF Corporate Data model features some standard localization elements that are delivered. For example, the National ID, and so on.
One has to define the HRIS-element in the CSF (or Country Specific) Corporate data model to specify the country-specific attributes for that particular element.
27. If you forget your password in SuccessFactors, then how will you troubleshoot?
If the organization that you are into has already enabled the feature of the password help section, then you can regain access to SuccessFactors just by clicking on the 'Forget Password' option right on the page of login. You have two options – either you will have to retrieve, or you will have to reset the password. It depends on the password policies of the company. If the aforementioned feature is unavailable or you have no idea where to log in, then contact the individuals within the respective company.
28. How will you define customers' requirements in the data model?
First and foremost, one has to upload the data models in the provisioning to the instance of the customer. The errors that aren't fixed in the XML parser will be caught here. Therefore, individuals have to upload close-to-relevant data. Frequently, individuals often are mistaken and don't see errors, but the processing keeps on working endlessly.
Q1. What are the payment options? A1. We have multiple payment options: 1) Book your course on our webiste by clicking on Buy this course button on top right of this course page 2) Pay via Invoice using any credit or debit card 3) Pay to our UK or India bank account 4) If your HR or employer is making the payment, then we can send them an invoice to pay. Q2. Will I get certificate? A2. Yes, you will receive course completion certificate from Uplatz confirming that you have completed this course with Uplatz. Once you complete your learning please submit this for to request for your certificate https://training.uplatz.com/certificate-request.php Q3. How long is the course access? A3. All our video courses comes with lifetime access. Once you purchase a video course with Uplatz you have lifetime access to the course i.e. forever. You can access your course any time via our website and/or mobile app and learn at your own convenience. Q4. Are the videos downloadable? A4. Video courses cannot be downloaded, but you have lifetime access to any video course you purchase on our website. You will be able to play the videos on our our website and mobile app. Q5. Do you take exam? Do I need to pass exam? How to book exam? A5. We do not take exam as part of the our training programs whether it is video course or live online class. These courses are professional courses and are offered to upskill and move on in the career ladder. However if there is an associated exam to the subject you are learning with us then you need to contact the relevant examination authority for booking your exam. Q6. Can I get study material with the course? A6. The study material might or might not be available for this course. Please note that though we strive to provide you the best materials but we cannot guarantee the exact study material that is mentioned anywhere within the lecture videos. Please submit study material request using the form https://training.uplatz.com/study-material-request.php Q7. What is your refund policy? A7. Please refer to our Refund policy mentioned on our website, here is the link to Uplatz refund policy https://training.uplatz.com/refund-and-cancellation-policy.php Q8. Do you provide any discounts? A8. We run promotions and discounts from time to time, we suggest you to register on our website so you can receive our emails related to promotions and offers. Q9. What are overview courses? A9. Overview courses are 1-2 hours short to help you decide if you want to go for the full course on that particular subject. Uplatz overview courses are either free or minimally charged such as GBP 1 / USD 2 / EUR 2 / INR 100 Q10. What are individual courses? A10. Individual courses are simply our video courses available on Uplatz website and app across more than 300 technologies. Each course varies in duration from 5 hours uptop 150 hours. Check all our courses here https://training.uplatz.com/online-it-courses.php?search=individual Q11. What are bundle courses? A11. Bundle courses offered by Uplatz are combo of 2 or more video courses. We have Bundle up the similar technologies together in Bundles so offer you better value in pricing and give you an enhaced learning experience. Check all Bundle courses here https://training.uplatz.com/online-it-courses.php?search=bundle Q12. What are Career Path programs? A12. Career Path programs are our comprehensive learning package of video course. These are combined in a way by keeping in mind the career you would like to aim after doing career path program. Career path programs ranges from 100 hours to 600 hours and covers wide variety of courses for you to become an expert on those technologies. Check all Career Path Programs here https://training.uplatz.com/online-it-courses.php?career_path_courses=done Q13. What are Learning Path programs? A13. Learning Path programs are dedicated courses designed by SAP professionals to start and enhance their career in an SAP domain. It covers from basic to advance level of all courses across each business function. These programs are available across SAP finance, SAP Logistics, SAP HR, SAP succcessfactors, SAP Technical, SAP Sales, SAP S/4HANA and many more Check all Learning path here https://training.uplatz.com/online-it-courses.php?learning_path_courses=done Q14. What are Premium Career tracks? A14. Premium Career tracks are programs consisting of video courses that lead to skills required by C-suite executives such as CEO, CTO, CFO, and so on. These programs will help you gain knowledge and acumen to become a senior management executive. Q15. How unlimited subscription works? A15. Uplatz offers 2 types of unlimited subscription, Monthly and Yearly. Our monthly subscription give you unlimited access to our more than 300 video courses with 6000 hours of learning content. The plan renews each month. Minimum committment is for 1 year, you can cancel anytime after 1 year of enrolment. Our yearly subscription gives you unlimited access to our more than 300 video courses with 6000 hours of learning content. The plan renews every year. Minimum committment is for 1 year, you can cancel the plan anytime after 1 year. Check our monthly and yearly subscription here https://training.uplatz.com/online-it-courses.php?search=subscription Q16. Do you provide software access with video course? A16. Software access can be purchased seperately at an additional cost. The cost varies from course to course but is generally in between GBP 20 to GBP 40 per month. Q17. Does your course guarantee a job? A17. Our course is designed to provide you with a solid foundation in the subject and equip you with valuable skills. While the course is a significant step toward your career goals, its important to note that the job market can vary, and some positions might require additional certifications or experience. Remember that the job landscape is constantly evolving. We encourage you to continue learning and stay updated on industry trends even after completing the course. Many successful professionals combine formal education with ongoing self-improvement to excel in their careers. We are here to support you in your journey! Q18. Do you provide placement services? A18. While our course is designed to provide you with a comprehensive understanding of the subject, we currently do not offer placement services as part of the course package. Our main focus is on delivering high-quality education and equipping you with essential skills in this field. However, we understand that finding job opportunities is a crucial aspect of your career journey. We recommend exploring various avenues to enhance your job search: a) Career Counseling: Seek guidance from career counselors who can provide personalized advice and help you tailor your job search strategy. b) Networking: Attend industry events, workshops, and conferences to build connections with professionals in your field. Networking can often lead to job referrals and valuable insights. c) Online Professional Network: Leverage platforms like LinkedIn, a reputable online professional network, to explore job opportunities that resonate with your skills and interests. d) Online Job Platforms: Investigate prominent online job platforms in your region and submit applications for suitable positions considering both your prior experience and the newly acquired knowledge. e.g in UK the major job platforms are Reed, Indeed, CV library, Total Jobs, Linkedin. While we may not offer placement services, we are here to support you in other ways. If you have any questions about the industry, job search strategies, or interview preparation, please dont hesitate to reach out. Remember that taking an active role in your job search process can lead to valuable experiences and opportunities.