20 Hours
Self-paced Training (pre-recorded videos)
USD 17 (USD 140)
Save 88% Offer ends on 30-Nov-2023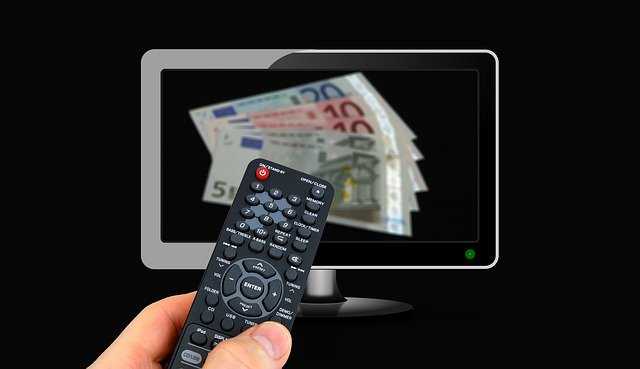 About this Course
processes in an organization. SAP CO involves recording both the consumption of production factors and the services provided by an organization. It includes managing and configuring master data that covers cost and profit centers, internal orders, other cost elements and functional areas.
The main purpose of SAP CO module is planning. CO enables you to determine variances by comparing actual data with plan data and thus helps you to control smoothly the business flows in your organization.
Both SAP CO and SAP FI modules are independent components in an SAP system and data flow between these components takes place on a regular basis. Data flows relevant to cost flow into Controlling module from Financial Accounting. At the same time, the system assigns the costs and revenues to different CO account assignment objects, such as cost centers, business processes, projects or orders.
In essence, the SAP Controlling module provides information to managers & decision makers to understand where the company's money is being spent. While the purpose of SAP FICO is to help companies generate and manage financial statements for analysis and reporting and help with effective business planning and decision-making, the SAP CO module within FICO focuses more narrowly on planning and monitoring costs.
-------------------------------------------------------------------------------
SAP CO (basic to advanced)
Course Details & Curriculum
1. Controlling Basic settings
a) Define Controlling Area
b) Define Number Range for Controlling Area
c) Maintain Planning Version
2. Cost Element Accounting
a) Creation of Primary Cost Element from FI
b) Creation of Primary Cost Element from CO
c) Default Account Assignment
d) Creation of Activity Type
e) Creation of SKF
3. Cost Center Accounting
a) Cost Center Standard Hierarchy
b) Creation of Cost Center & Cost Center Groups
c) Posting to Cost Centers
d) Re-posting of CO line items
e) Planning of Cost Centers
f) Overhead Calculation
g) Period End closing activities in cost center accounting – Assessment, Distribution, Periodic Re-posting, Activity Allocation
4. CO Integration with Production planning
5. BOM, Routing, Work Center MRP Run
6. Multi-level Product Cost Controlling
a) Introduction to Product Cost Controlling
b) Data Flow in Product Costing
c) Cost Objects
d) Define Cost Sheet
e) Product Cost Planning
f) Cost Estimate with Quantity Structure
g) Work in Progress Calculation
h) Standard Product Cost calculation
i) Actual Product Cost Calculation
j) Settlement of Variance to Accounts
7. Unit Cost Estimate
a) Base Planning Object
b) Material Cost Estimate without Quantity Structure
8. Product Cost Planning with Quantity Structure
a) Creation of Bill of Material
b) Define Overhead Keys
c) Creation of Activity Type Master Records
d) Planning for activity hours
e) Activity type price calculation
f) Creation of work center master records
g) Creation of Routing
h) Define Cost Sheet
i) Assignment of Cost sheet to costing variant
j) Creation of cost estimate with quantity structure
k) Marking
l) Releasing
m) Creation of Cost Estimate without quantity structure
n) Collective cost estimate
9. CO-PA Profitability Analysis
Account based COPA

Costing Based COPA
a) Introduction to Profitability analysis
b) Data Flow in Profitability Analysis
c) Maintaining the operating concern
d) Assignment of Controlling area to operating concern
e) Activating the profitability analysis
f) Define number ranges for actual postings
g) Mapping of SD conditions types to COPA value fields
h) Maintain characteristics
i) Maintain Value Fields
j) Define Profitability segment characteristics
k) Maintain Characteristics
l) Define Characteristics Derivation
m) Define and Assign Valuation strategy
n) Define Keys for accessing material cost estimates
o) Assign costing keys to any characteristics
p) Assign Value Fields
q) Define Number Ranges for Planning Data
r) Maintain Versions
s) Assign Quantity Fields
t) Define PA Transfer Structure
u) Direct Posting from FI/MM
v) Value Flow from Cost Center to COPA
w) Value Flow from Internal Order to COPA
x) Value Flow from Production Order to COPA
y) COPA Summarization
10. Internal Orders
a) Use of Internal Order Types
b) Settlement Profile
c) Planning Profile
d) Budget Profile
e) Tolerance for Budgeting and availability control
f) Order Types
g) Real Orders and statistical Orders
h) Creation of secondary cost elements for Internal and External settlement
i) Planning for Internal Orders
j) Entering Budget Information
k) Actual Data posting
l) Displaying Internal Order information
m) Displaying Budget control availability
n) Internal Order to AUC settlement
o) AUC to Asset Settlement
p) Internal Order with Investment management
q) Information Reports
r) Settlement of Real Internal Orders to Cost Centers
11. Profit Center Accounting
a) Basic settings for Profit Center Accounting
b) Creation of Profit Centers
c) Maintenance of control Parameters for Actual Postings
d) Maintaining planning versions for profit centers
e) Maintaining the number ranges for profit center documents
f) Creation of profit center master records
g) Display of profit center master records
h) Automatic Assignment of Revenue elements for Profit Centers
i) Assignment of profit centers in cost center master records
j) Creation of account groups in profit center accounting for planning
k) Planning for profit and loss account items
l) Planning for balance sheet items
m) Posting of transactions into profit centers
n) Generating the variance reports for profit and loss account items
o) Generating the variance reports for balance sheet items
p) Derivation rules creation for revenue elements
q) Derivation rules creation for Balance Sheet accounts
r) Document Splitting
12. Product Cost by Order
a) Define Costing Variant
b) Check Costing Variant to Manufacturing Orders
c) Define Goods Received Valuation for Order Delivery
13. Work in Process Calculation
a) Define Result Analysis Keys
b) Define Cost Elements for WIP Calculation
c) Define Result Analysis Versions
d) Define Valuation Methods (Actual Cost)
e) Define Line IDS
f) Define Assignments
g) Define Update
h) Define Posting Rules for Setting work in Process
14. Variance Calculation
a) Define Variance Keys
b) Define Default variance Keys for Plants
c) Define Target Cost Version
d) Assign Variance Key in Material Master
15. Settlement
a) Create Settlement Profile
b) Create PA Transfer Structure
c) Maintain Number Ranges for Settlement Documents
16. Actual Costing with Material Ledger
a) Activate Valuation Areas for Material Ledger
b) Assign Currency Types to Material Ledger Type
c) Assign Material Ledger Types to Valuation Area
d) Maintain Number Ranges for Material Ledger Documents
e) Activate Actual Costing
f) Assignment of Accounts for Automatic Posting
-------------------------------------------------------------------------------