25 Hours
Online Instructor-led Training
USD 500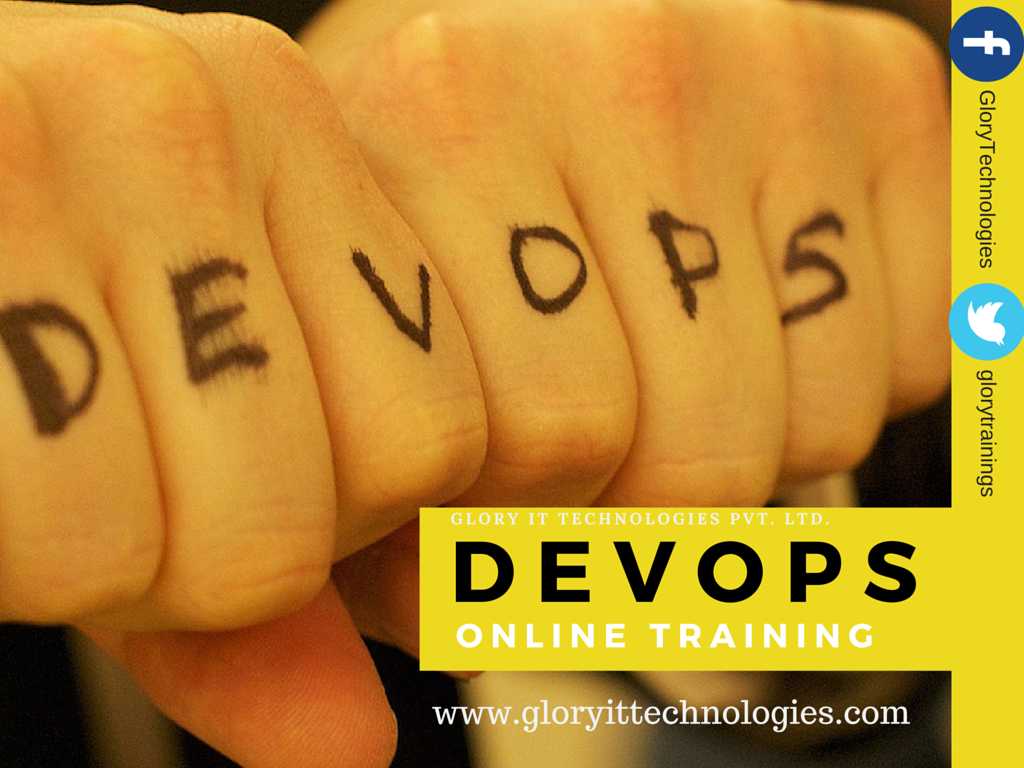 About this Course
Devops Online Training and Job Support Services
Course Details & Curriculum
Devops Online Training and Job Support Services is Offering at Glory IT Technologies. In this course, we look at the necessity of Devops and how a DevOps transformation can help focus on value and streamlined delivery. We will also cover concepts like Automation and technology which play huge roles in DevOps success; in this course we'll analyze the major capability areas and which technologies can get your team on its way. If Anybody Intrested to learn Devops Online By Certified Consultant. Please Check this link to know more : http://goo.gl/CAiHkB.
Course Objectives
After the completion of DevOps course at Glory IT Technologies, you will be able to :
1. Understand the need for DevOps and the problems it resolves.
2. Learn about the common Infrastructure Servers, Scalability and Availability
3. Implement Automated Installations and Deployments
4. Understand Performance and basic Security for Infrastructure
5. Apply Bash/Python Basics
6. Implement Virtualization Concepts
7. Understand the need and concepts of Monitoring and Logging
8. Learn various DevOps tools Puppets, Jenkins, Nagios, GIT, etc.
We stay with you until you get the results you want. If you really interested to attended Demo, Feel Free to call us any time
Thanks & Regards
Srinivas
Glory IT Technologies
Phone : ☏+91-9032813456/ +91-9160177789
Skype ID :gloryittechnologies
FAQ
Will this course help me clear the certification exam?
+
Which is better - Self-paced training or Instructor-led training?
+
What if I miss a class?
+
How will I execute the practical?
+
Is the course material accessible after completion of the course?
+
Is there any offer/discount that I can avail?
+
Will I get a refund if I cancel my enrollment?
+
What if I have queries after completion of the course?
+