22:30 Hours
Online Instructor-led Training
USD 100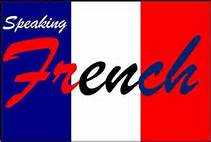 About this Course
French Tutor
Course Details & Curriculum
Hello. My name is Stéphanie and I live in beautiful Mauritius. I love travelling very much and thus, discover different cultures. Here, we are all bilingual, speaking both English and French fluently. I have a proven track record of 20 years of professional experience. I am here to teach you French at your own rhythm., helping you to feel more comfortable and confident about your speaking abilities. Being patient and flexible, I want our exchange to be a warm teacher-student relationship, where you can learn with fun. I want everyone to improve as quickly as possible! Therefore, I will try to help you reach your goal... I believe in a casual way of teaching, without putting too much pressure on you while encouraging you to make progress at your own rhythm. I'm here for beginners, intermediate and advanced learners. I'm looking forward to having lessons with you! Je vous attends....
FAQ
Will this course help me clear the certification exam?
+
Which is better - Self-paced training or Instructor-led training?
+
What if I miss a class?
+
How will I execute the practical?
+
Is the course material accessible after completion of the course?
+
Is there any offer/discount that I can avail?
+
Will I get a refund if I cancel my enrollment?
+
What if I have queries after completion of the course?
+