25 Hours
Online Instructor-led Training
USD 630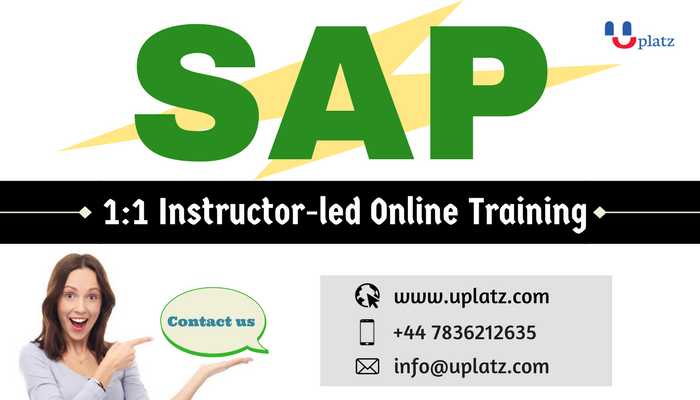 About this Course
This course will give you end to end knowledge on SAP BW4HANA implementation with realtime scenario.
SAP BW4HANA
Course Details & Curriculum
We will provide training on SAP BW4HANA for end to end implementation and a real time scenario.
BW on HANA Content
Evolution of SAP BW on HANA Landscape
Overview of SAP HANA Studio
SAP BW on HANA LSA++ Architecture
Difference between BW on and 4 HANA
Overview of modeling
Creating Info Area, Info Object Catalog, Types of Info Object
Classification of Master Data
Overview of Info object/ADSO, Types of ADSO and its tables functionality
Flat File Transaction Data load into PSA
Flat File Transaction Data load into Staging Layer ADSO
Flat File Master Data Attr and Text data load PSA
Master Data Attr and Text data load into ADSO
Info Object as Info provider/Navigational Attribute
Flat File Transformation Layer ADSO
TRFN ABAP: Field Routine, Start Routine
TRFN ABAP: End Routine and Exper Routine
ABAP: DTP Selection Routine
ABAP: Function Module
Creation of Composite Provider, Navigational Attr
Installation of std Data flow FI-Account payable
SAP ERP: Standard Data Source
SAP ERP: Generic Datasource and it'se Delta Mechanism
Fx Rates upadate From ERP to BW
Open Hub Destination
Query Design
SAP HANA Graphical view Overview
Calculation view Modeling: Projection,Join
CalcualtionView Modelinh: Union, Aggregation, Semantics
Consumption of HANA CV in HCPR
Reporting Tool: Analysis for Office
Analysis for Office Functionalities
Process chains in BW-How to set up
FAQ
Will this course help me clear the certification exam?
+
Which is better - Self-paced training or Instructor-led training?
+
What if I miss a class?
+
How will I execute the practical?
+
Is the course material accessible after completion of the course?
+
Is there any offer/discount that I can avail?
+
Will I get a refund if I cancel my enrollment?
+
What if I have queries after completion of the course?
+