30 Hours
Online Instructor-led Training
USD 1399 (USD 2800)
Save 50% Offer ends on 31-Dec-2023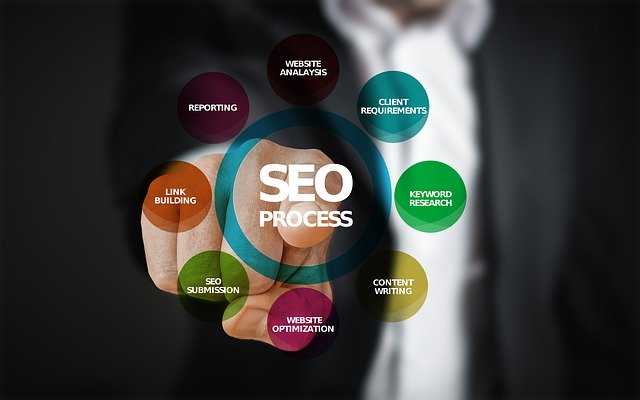 About this Course
Welcome to Uplatz, the biggest IT & SAP training provider in Europe!
Uplatz is well known for providing instructor-led training and video-based courses on SAP, Oracle, Salesforce, AWS, Big Data, Machine Learning, Python, R, SQL, Google & Microsoft Technologies, and Digital Marketing.
SAP and AWS training courses are currently the most sought-after courses globally.
An SAP consultant on an average earns a package of $80,000 ($100,000) per annum based on the skills and experience.
To learn this course -
1) Pay the course fees directly through secured payment gateway by clicking "Pay Now" and relax. After this Uplatz team will take over and get the course conducted for you.
2) If you are based in UK or India, you can directly pay to our respective bank accounts. To do this, you just need to send an email to info@uplatz.com and the Uplatz team will respond back with the details.
For any questions, queries, or payment related issues, simply contact us at -
Call: +44 7836 212635
WhatsApp: +44 7836 212635
Email: info@uplatz.com
https://training.uplatz.com
Search Engine Optimization (SEO) tips, strategies and practical implementation steps for your business.
Learn Search Engine Optimization (SEO) in an Instructor-led online classroom with live projects.
Search engine optimization online course refers to the process of accelerating the quality and quantity of website traffic. The search engine optimization online course intention is to increase the visibility of a website or a webpage in search engine such as google, yahoo


---------------------------------------------------------------------------------
Course Objective
The search engine optimization training is intended for the individuals who seek to implement their knowledge, skills and expand their career as a search engine optimization professional. The dedicated mentors make sure the learners to cover all topics under search engine optimization curriculum which will be useful for their career growth. Uplatz offers accounts training to become a skilled search engine optimization professional.
---------------------------------------------------------------------------------
Course Description
Search engine optimization course program will allow the participants gain complete proficiency to increase the number of visitors for a website by improving its ranking in search engine and use as many keywords to gain traffic.
The search engine optimization course is ideally developed for ecommerce related professionals who require an understanding of digital and social media strategies.
In the search engine optimization training course, Uplatz provides an in-depth training for the participants or learners to make them understand the experience of developing core skills to gear up related to search engine optimization professionals.
The search engine optimization training course intention is to provide proper guidelines to promote brand or service and increase popularity through social media as well.
With the help of Search engine optimization online course, the learners can:
Leads to better user experience

Increase brand awareness

Interpret your own emotions in a sales situation

Find forecasts in social media

Learn how to analyse your prospects

Learn how to negotiate successfully

Understand how to handle objections

Build brand crediatability

Increase your traffic so you can sell to the same forecasts again & again
Uplatz provides an in-depth training to the learners to accelerate their knowledge and skill set required for a search engine optimization professional.
---------------------------------------------------------------------------------
Target Audience
The search engine optimization training course is intended for the below mentioned target audience, still if you are a newbie and want to make a career as a search engine optimization professional then the Search engine optimization training course is the best option you can choose.
SEO consultants

Digital marketers

Social media specialists
---------------------------------------------------------------------------------
SEO (Search Engine Optimization) Training
Course Details & Curriculum
1) What is SEO and why is it necessary for your business
2) On-page SEO elements. How to apply simple yet powerful on-page SEO steps on your website
3) Quick wins for Technical SEO (on-page optimization)
4) Advanced Technical SEO
5) Off-page SEO elements. How to apply simple yet powerful off-page SEO strategies for your website - content, keywords focus, media, creative, and more
6) Quick wins for off-page SEO
6) SEO Analytics - regularly track the results from your SEO efforts and make powerful decisions based on that
7) What is Google Analytics and how to use it for your SEO strategy
8) Google Webmasters and how to use it
9) Google My Business and how to use it
10) Google pagespeed and TestMySite tools
11) Practice sessions
12) Introduction to Google Ads
13) Introduction to Facebook Ads, LinkedIn Ads, Twitter Ads
14) Difference between PPC and SEO
15) Make SEO your Business!
Certification
SEO
The search engine optimization certification exam validates that the participants possess the hands-on experience to promote products or services in google and social media platforms. Uplatz online training ensures to impart the subject knowledge and equip the participants to successfully go through the search engine optimization certification exam.
Below mentioned are other details about search engine optimization certification exam:
Exam Mode: Online

Prerequisite: None; course attendance is highly recommended
Please note that no hard-copy or other online materials should be referenced during the exam.
---------------------------------------------------------------------------------
Career Path
The search engine optimization certification course with the help of expert professionals training is recognized across the globe. Because of the increased adoption of the search engines and social media in various companies the participants are able to find the job opportunity easily. The leading companies hire search engine optimization professional considering their skill in promoting brands, sales, product or service through search engines and social media platforms. The search engine optimization professional can pursue a wide range of career paths.
The following are the job titles:
Digital marketer

Retail affiliater

SEO analyst

SEO consultant

SEO specialist
---------------------------------------------------------------------------------
Job Prospects
The certified search engine optimization professional draws an average salary of $68,493 per year depending on the knowledge and hands-on experience. The certified search engine optimization professional roles are in high demand and make a rewarding career.
---------------------------------------------------------------------------------
Interview Questions

1) Define search engine optimization?
SEO also known as search engine optimization refers to the process of promoting brands, products or services through internet and social media inorder to increase traffic and ranking of the website. SEO (Search Engine Optimization) is the practice of increasing the quantity and quality of traffic to your website through organic search engine results.


2) How does social media benefit a business?
Social media aids businesses in a variety of ways, the most important of which is establishing a relationship with customers. Social media is useful to enable customers or consumers to communicate directly with brands, changing the operational functionalities of an organization.


3) Why is SEO so important?
This is probably the most pertinent SEO interview question you'll be asked..
Almost everyone uses Google to search for products and services. Searchers trust the results of a Google search, so much so, less than 5% of people bother to check page 2 of the search results.
By having your business at the top of the search results you allow people who are interested in your product or services to find your business.

4) Why are search engines so important?
Search engines are the workhorses of the world wide web. They allow searchers to find relevant information and websites without needing to have any technical expertise.

5) Can you name other search engines than Google?
Other search engines include Bing, Yahoo, Ask.com, AOL.com, Baidu.

6) What is the world wide web?
The World Wide Web (www) or the Web, invented by Tim Berners-Lee in 1989, is an Internet server information system with web pages where specially formatted documents and resources, supported by Hypertext Transfer Protocol or HTTP, can be located by Uniform Resource Locators (URLs) with other hypertext links.

7) What are LSI keywords?
Answers: LSI or Latent Semantic Indexing keywords are semantically associated with the most important keyword that users enter through search engines.

8) What is a domain extension?
The domain extension refers to the notation at the end of the web addresses. The extension is used to specify a country code or a web category. For example,.edu is a domain extension to specify an educational institution as a web category.

9) What is the definition of the keyword?
Keyword means any word that serves as a keyword. SEO keyword refers to phrases and keywords in web content that help users find the specific website by entering relevant searches through search engines.

10) What is a blog comment?
Blog commentary is a popular online marketing strategy that consists of leaving thoughtful comments on a blog post, where an individual or company should be able to get an online presence.
Blog comments can turn a person or company into an opinion leader in a particular industry, which can lead to new business opportunities and also to a link building tactic, as the comment refers to the page that was submitted in the website field.

11) What makes a website search engine friendly?
Several factors make a website search engine friendly, including keywords, quality content, titles, metadata, etc. A website needs these factors to be ranked by a search engine and therefore found by a user.

12) How do you measure SEO success?
You might want to answer this question based on the type of company you're interviewing for, as goals might differ. In addition, there are a variety of ways to measure key performance indicators (KPIs) and, therefore, success. During an SEO interview, possible answers might include increasing traffic to a website or particular landing page, increasing conversions such as newsletter signups or sales, growing the number of inbound links, driving traffic for a particular keyword phrase, or increasing referral traffic. It's critical that an SEO professional measures result to know if the tactics and strategy need to change to succeed.

13) How did you learn SEO?
Obviously, this answer will depend on your individual situation, but it matters because a potential employer wants to ensure that you are well-versed in SEO best practices. If you learned SEO by the seat of your pants at your last job because someone had to do it, an employer might doubt the quality of the skillset you offer. And, if that's the case, you can always get certified before applying for that job to ensure you are well trained!

14) Which SEO tools do you regularly use?
You will likely have tools you're familiar with, and you'll want to talk about those. If you don't yet have much of a toolbox because you're new to SEO, check out the multiple webmaster tools Google offers, as well as the tools offered by Moz.

15) How do you approach keyword research?
As with the question above, your answer might vary. You'll want to explain which keyword tools you use for research, as well as how you go about it. For example, if you use Google Keyword Planner to do your keyword research, then that's your answer for the tool used. But you must also explain how you go about it. You must demonstrate you do more than simply guess at a keyword and type that into the tool before checking the results. For example, perhaps you use personas to consider potential problems a prospect faces, and you look for keywords around that. You should also explain that you consider longer keyword phrases, search volume, and the competitiveness of a keyword. Demonstrate that you know how to find the sweet spot in keyword research, where the keyword narrower so it's targeted and has good search volume, but is not highly competitive.

16) What is link building and why does it matter?
Google exists to serve the searcher. That means Google is constantly trying to determine which results are most relevant to any given searcher and any given time. In addition to relevance, Google considers credibility too. So the search engine looks to see if other websites have linked to yours. If so, that means your content is worth linking to and is, therefore, more credible when compared to a website not linked to externally. In a nutshell, link building is what SEO professionals do to try and get links to their websites in order to improve search results.

17) What are backlinks?
A backlink is what we call the links into a website from an external source, as mentioned in link building.

18) What is page speed and why does it matter?
Page speed refers to how fast your site loads for a user, something Google takes into account while ranking websites since a faster loading page directly translate to better user experience. If the interviewer asks what you would do to increase page speed, describe how you've achieved this in the past with examples such as reducing image sizes, enabling compression, reducing redirects, removing render-blocking JavaScript, leveraging browser caching, improve server response time, using a content distribution network to compress files, optimizing the code, etc.

19) What is Google Analytics?
Google Analytics, launched by Google in 2005, is one of the most powerful SEO analysis tools to help webmasters track and monitor traffic to their websites.
It is a free web service, which means that it offers a number of basic services for free, while premium services require an investment.
One of the advantages of using Google Analytics is that it can be integrated with other Google products such as Public Data Explorer, Google Ads, etc.

20) What is Guesthouse?
Placing guests is the process of creating content and publishing it on another person's website. Guest bloggers allow you to display the biography of the author (author) at the top or bottom of a guest post.
Blogs are the most popular platform for placing guests. It's a great way to build an online reputation, create backlinks and get the recognition a company needs.

21) What is HTML Sitemap?
An HTML sitemap consists of a single HTML page that contains links to all the web pages of a specific website. This sitemap forms the basis of all web pages on a website.
HTML sitemap contains all formatted text files and link tags for each website. This is especially useful when you have a large website with multiple web pages, because it helps you to improve the navigation of your website by placing all web pages in one place in a user-friendly way.

22) What's the SERP?
The search engine result page or SERP refers to the page that appears when a specific search is entered from the search engine. In addition to displaying a list of results, the SERP can also contain advertisements.

23) What is an internal connection?
Internal links are a process whereby hyperlinks to the same domain are placed on web pages. This is another way to guide visitors from one web page to another on the same website.
They help search engine robots to easily browse through all the inner pages of a site/blog and index all the inner pages of a site/blog and help these links to build a hierarchy of information, while at the same time increasing the level of the lefthand juice in a given site and enabling visitors to navigate correctly through the site's web pages.

24) What is social bookmarking?
Social bookmarking is a way for people to store, organise, search and manage bookmarks of web pages. Users can store these links on the web pages they want or want to share, by using a social bookmarking site to store these links.
These bookmarks are generally public and can be viewed by other members of the site where they are stored.

25) What method do you use to redirect a page?
In general, a 301 redirect is the best way to redirect a page so you don't lose any SEO value that has been accumulated.

26) How can you do SEO for a video?
Videos are growing increasingly popular on the web, which can improve SEO if the videos produced get attention and therefore shares and backlinks. But to get the video seen can require SEO to get it found, and Google can't watch a video. It needs the same types of information required for text-based pages to rank a video. Including the transcript as a text is an easy way to do SEO for a video because search engines can crawl the text. In addition, the same attention should be paid to keywords, page titles, and descriptions.

27) Which meta tags matter?
Meta tags have changed since SEO became a common practice, but two remain critical: the page title and the meta description. Stick to these when answering your interview question. The page title (sometimes called SEO title) plays an important role in ranking but it is also important because it is the title that shows on the Search Results Page (SERP). It must use a keyword to rank well with Google but it must also be compelling so a user will want to click on it. The meta description does not affect ranking, but it also plays a role in the SERP because it also must make the user want to click on the search result. You should also mention that Google recently increased the character length limit of meta descriptions to around 280 to 320 (no one is sure of the actual limit yet).

28) What is the difference between a do-follow and no-follow and how are they used?
Nofollow links exist because we don't want every single webpage or link to be something a search engine crawls and ranks. Therefore, no-follow link attributes tell search engine bots not to follow a certain link. The link is still clickable for a user, but not followed by a bot. On the other hand, all other links could be considered do-follow links, even though they don't have to have special attributes to tell the search engine bots to follow them—the bots will by default.

29) Which SEO factors are not in your control?
The biggest SEO factor not in your control is Google! How exactly Google ranks websites is unknown. The company does not make public the search algorithms it uses, although SEO professionals have determined the best practices we adhere to in order to achieve results. However, Google doesn't like young domains that aren't yet tried-and-true, and you can't control that if you're launching a new site. Nor can you force people to link to your site, share your content, spend more time on your site, or come back to your site for another visit. Google looks favorably on all of these factors and ideally a marketing department is working hard to create content and user experiences that will make these happen, but these factors are beyond the control of the SEO person.

30) What is on-page vs off-page SEO?
This gets back to the question about the factors that are outside of your control. On-page SEO includes the factors you can control, such as keywords, content, page structure, internal linking, load time, etc. Off-page SEO includes those factors you can't control, such as backlinks.

31) What are some black hat SEO practices to avoid?
Ideally, you won't interview with an organization that condones any black hat SEO practices, but it might be a trick question to make sure you wouldn't use them either. Cloaking, keyword stuffing, copying content from another site, exchanging or trading links, buying links, hiding text, and using a link farm are all underhanded techniques frowned upon—and penalized—by Google.

32) What is Mobilegeddon?
Years. Mobilegeddon is a name given by webmasters and web developers to the update of the Google algorithm on 21 April 2015. The main effect of this update is that websites that look good on smartphones and other mobile devices take precedence.
The usability of individual pages can be tested using the Google Mobile-Friendly Test Tool.

33) What is Google Panda?
Google Panda was a change in Google's ranking algorithm that was first published in February 2011. The purpose of the change was to lower the rankings of low-value or thin sites and bring sites of better quality back near the top of the search results.
Google Panda is designed to target sites that publish low quality content and punish them if possible.

34) What is the payback rate?
The bounce rate is the number of visitors a site receives to let them leave the site after just one page.
It represents the percentage of visitors who enter and leave or bounce on the site instead of continuing to visit other pages on the same site.

35) What is an outgoing link?
An outgoing link is a hyperlink that refers to a targeted or external domain and is different from the links in the source domain. For example, if you provide links to third party web pages on your website, these are external links to your site.
Outgoing links are very important in SEO because they offer your web pages more quality and value for the ranking of search engines. The Google search engine counts outgoing links as voices of third parties that improve the ranking of your website.

36) Why are backlinks important in SEO?
From an SEO point of view, there is a difference between high quality backlinks and high quality backlinks.
For Google search, random backlinks are of no help. Google assesses the quality of backlinks on a web page based on the relevance of the content of both web pages. The quality of the backlinks is assessed by Google based on the relevance of the content of both web pages.

37) What is the bounce rate?
The bounce rate is the number of visitors a site receives to let them leave the site after just one page.
It represents the percentage of visitors who enter and leave or bounce on the site instead of continuing to visit other pages on the same site.

38) What is the definition of URLs?
Uniform Resource Locator or URL is a generic term used to refer to all types of web addresses on the web.
URLs provide users with ways to identify and locate resources and documents on the web. URLs contain Internet protocols, the host's IP address and domain name, and other information.

39) What is Google Knowledge Graph?
Knowledge Graph is a knowledge base used by Google to improve the results of its search engine with semantic information from a wide variety of sources. Google Knowledge Graph offers a visually attractive and intuitive graphical presentation of demand information.
It organizes the data for the presentation around what it calls entities, including individuals, places, organizations, sports teams, works of art, movies, etc.

40) What have the results been paid for?
Paid results in SEO mean exactly the opposite of organic results. These are usually advertisements that are displayed above the biological results.
Different website owners pay Google to display their websites for certain search terms or keywords. Paid results are displayed when a user enters a search based on these keywords.


41) Mention one strategy that will help you succeed as a social media marketer?
Genuineness is key. It is keen to be true and genuine inspite of the type of company you're associated with, and their audience is businesses or consumers, it's important to be loyal. By doing so, product or brands establish their trustworthiness to their audiences.


42) Mention the social media platforms should a business establish a presence?
The social media platform is chosen based on the type of company such as B2B or B2C.


43) Describe the process you use to create a social media calendar.
Creating a social media calendar involves 5 steps:
Review and analyse social media strategy

Decide the target audience

Draft a content

Download the template and fill up the template

Schedule your content
44) Define Facebook Edgerank?
Facebook Edgerank refers to an algorithm used by Facebook to determine whether your posts should be put up or not in the news feed of your page as well as in your follower's page and analyse their position.


45) Brief the significance of facebook edgemark?
Edgerank is used to
Gain attraction between you and your followers

Check how links, video, images, and content posted engages the reader

Track the time of the post
All the above aspects influence the marketing strategy of your Facebook Business page which makes it so important to have an understading of Edgerank.


46) Mention some of the social media success tracking tools?
It is so vital to track the social media success to know if you are on the right track or not and what could be done to gain the performance. The pertinent metrics that could be used to track social media success are:

Google Analytics - ideally used to measure how much traffic is being directed to your website from different social media channels.
Quality and relevancy of content - ideally used to monitor the unique page views, total pages viewed, and the time spent on a page can be used to monitor the quality of content.
Observe the conversations about your company - the share of voice is nothing but chats about your company and your competitor's. You are able to observe this by company's discussions on social media platforms and the mentions of your competitor's name on the same chat.
Tracking with Social CRM tool - ideally used to track the total scope of community and association with the help of a social CRM tool.


47) Define KPIs (Key Performance Indicators) impact on social media efforts?
There are varied key performance indicators like Video or SlideShare views, Social Connections, Traffic Data, Mentions, Comments, Likes, Shares, Demographics and Location, the number of active followers, and more.
The business owner need to identify and determine the reach and engagement of the company on social platforms. By tracking the right KPIs, the company will be able to make alterations to your social media budget and strategy.


48) What is RSS Feed and why it is critical?
RSS also known as Rich Site Summary. RSS is basically a XML file. These feeds are used to push content to company's site and allow readers to subscribe to their feed.


49) Mention the benefits of using RSS feed?
Benefits of the RSS Feed are:
a) Helps you get broader audiences for the content.
b) It helps you in email subscriptions, feeding content to readers, and live bookmarking.


---------------------------------------------------------------------------------
FAQ
Will this course help me clear the certification exam?
+
Which is better - Self-paced training or Instructor-led training?
+
What if I miss a class?
+
How will I execute the practical?
+
Is the course material accessible after completion of the course?
+
Is there any offer/discount that I can avail?
+
Will I get a refund if I cancel my enrollment?
+
What if I have queries after completion of the course?
+