BUY THIS COURSE (USD 17 USD 41)
E-Tendering
Details about freezing bids, mapping java & DSC. It covers the mapping process, the documentation, etc. Learn how to file e-tenders and get contracts.
( add to cart )
Save 59% Offer ends on 31-Dec-2023
Preview E-Tendering course
Price Match Guarantee
Full Lifetime Access
Access on any Device
Technical Support
Secure Checkout
&nbsp Course Completion Certificate
New & Hot
Job-oriented
Cutting-edge
Google Drive access
Students also bought -
40 Hours
USD 23
394 Learners
120 Hours
USD 45
612 Learners
140 Hours
USD 23
3351 Learners
Completed the course? Request here for Certificate.
ALL COURSES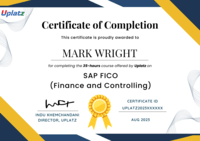 E-Tendering means Electronic Tendering which is an important tool in the Bidding Process. In this course, the subscriber learns the detailed processing involved in Tender Bidding. This Course will guide and help the users in freezing bid, mapping java & DSC. It covers the mapping process, the documentation and jargons involved in the Bidding process. The users who are new in this domain also will be taught in detail about the bidding process. E- Tendering is a Process that simplifies the work allocation process and increases the transparency and also helps in reducing the paperwork.
The practice of submitting and receiving bid tenders using online procurement platforms is known as electronic tendering. eTendering improves visibility, compliance, and decision-making across source-to-pay (S2P) activities, making a significant impact in the procurement process. eTenders, or electronic tenders, are a web-based system for floating bids and receiving quotes. The whole tendering process is conducted online, from the marketing of the tender through the selection of suppliers. Most government and corporate companies favour eTenders because to their openness, speed of execution, efficiency, and cost savings. These firms may use e tenders to reach out to suppliers all over the world and find the best answers to their problems. Furthermore, greater competition among providers guarantees that these businesses receive the best possible prices.
Key Objectives of this course include:
•
Understand the tendering and rate analysis processes so you can estimate the cost of your building projects accurately.
•
Execute the whole tendering process for your firm, whether online or offline.
•
Begin your career with a reputable business or government agency as a site manager, contractor, construction analyst, or project manager.
•
To establish an effective organisation, teach your employees the ideas of tendering and rate analysis.
•
Understand and use rate analysis expertise in E-Tenders to obtain various contracts.
Course/Topic 1 - Course access through Google Drive
• Understand the tendering and rate analysis process so that you are well aware of the costing of your construction projects
• Effectively execute the complete tendering procedure either online or offline for your company
• Start your career as a site manager, contractor, construction analyst, or project manager with a reputed firm or government agency
• Teach the concepts of tendering and rate analysis to your subordinates to develop an efficient organization
• Understand and apply the knowledge of rate analysis in E- Tenders to get various contracts.
Course Briefing
Basic Steps
Key Elements
Introduction to E- Tendering
Introduction to Bills Of Quantity
Mapping of java
Mapping of DSC
Deactivation of DSC
Different E- Portal Sites
Format Of logging
E- Portal Site
Browsing GEM
Freezing Of Bid
Different Evaluation Criteria
The E-Tendering Certification ensures you know planning, production and measurement techniques needed to stand out from the competition.
eTenders are preferred by most government and private organizations because of their transparency, speed of execution, efficiency and cost savings. e tenders allow these organizations to reach to vendors throughout the world and get the best solutions to address their issues.
E-procurement is paper less, electronic system of uploading/downloading of documents whereas manual tendering requires dealing with paper & also cumbersome.
Whereas procurement involves the entire process from need identification to invoice payment, tendering itself is limited to the process of going to the external market with your need specification with the intent to collect, analyze and nominate bids.
e-Procurement facilitates, integrates, and streamlines procurement processes. From buyer to supplier and even back. Approved under the Information Technology Act, and with legal status, a Digital Signature Certificate is essential for all e-Procurement processes.
Digital Signature Certificates (DSC) are the digital equivalent (that is electronic format) of physical or paper certificates. Few Examples of physical certificates are drivers' licenses, passports or membership cards.
Digital Signature Certificate (DSC) is the electronic format of a physical or paper certificate. DSC serves as proof of identity of an individual or Organization for a certain purpose online / on computer.
Uplatz online training guarantees the participants to successfully go through the E-Tendering Certification provided by Uplatz. Uplatz provides appropriate teaching and expertise training to equip the participants for implementing the learnt concepts in an organization.
Course Completion Certificate will be awarded by Uplatz upon successful completion of the E-Tendering online course.
The E-Tendering draws an average salary of $140,000 per year depending on their knowledge and hands-on experience.
To monitor and ensure that tender submission due dates are strictly adhered to, including the checking, binding, packing and preparation of outgoing submissions; To ensure that tender submissions are standardized in terms of format, font, logo, etc. and in line with customer's tender requirements.
Specializing in Bids and Proposals can offer long and successful career opportunities for the right person. The roles tend to pay well, the progression is excellent, and you get the opportunity to become a real thought partner and advisor to the business.
Note that salaries are generally higher at large companies rather than small ones. Your salary will also differ based on the market you work in.
Tendering Engineer.
E-Tendering.
E-Tendering Executive.
Team Lead - Business CRM
1. As a tender manager, what is your management style?
Answer
In my experience delegating responsibility and authority is crucial. A team needs to be able to develop and grow as individuals and a whole, not be held back by low expectations or ego.
I believe in building a team. Each member of the team should be clear on their role, know where they fit in and feel as though they can depend on one another. I also believe in real-time feedback. If you do something wrong you should know it immediately. Regardless of right or wrong, the further removed feedback is in time, the less effective it is.
2. What experience do you have when it comes to discussing our recently posted TENDER MANAGER position?
Answer
Ever since my first paper route at age 10 I've been doing something to keep myself busy and earn money. Back then, it was obviously about earning some spending money. What I didn't realize was that I was actually starting the journey of establishing what I liked to do and how I fit in to the grand scheme of things. I then worked as a junior computer tech in my last 2 summers of high school. It was here that I discovered what I was passionate about and what I wanted to do. I enrolled in college to get my degree in computer sciences, and I have been working around technology ever since.
3. Our field is always changing. As such, what have you done with regards to personal development when it comes to a TENDER MANAGER POSITION in the last 12 months?
Answer
That is a really great question. While I haven't had the opportunity to develop within this particular role per se, I have actually become very involved in my local foodbank this year. This has taught me a great deal about community, teamwork, and taking initiative.
I took it upon myself to enroll in a summer business admin course at the local community college. Through this, I picked up some really great knowledge on communication and teamwork, as well as further develop overall managerial skills. Though it may not be directly applicable to this particular job, I believe the overall experience I gained could be a real asset here.
4. I like what I'm hearing but we've got a ton of great candidates. Why should we hire you?
An easy question to answer well with one caveat – don't slam your fellow interviewee's. On the one hand, you have an opportunity to really stand out from the pack. Alternatively, You shouldn't assume the skills of other applicants. Focus on your own strengths, and if the interviewer hasn't given you an opportunity to mention that one "slam dunk" quality about yourself, now would be the time.
Is there a wrong way to answer this question? Consider the responses below:
"I really need a job right now"
"I need the money"
"Your office is really close to my house"
"I've always been interested in what you guys do"
Notice any commonality here? All of these answers demonstrate a benefit to you. While every employer assumes that these sorts of things play in on some level, these are not the reasons they are going to hire you.
In summation, clearly illustrate what in specific has made you a good employee, and how you envision yourself contributing to and benefiting the company.
5. I'm curious – how did you come to find out about our company and what do you know about us?
This can be a great way to stand out from other applicants and demonstrate initiative. Almost every company will have a website, Facebook page, Instagram account, or some sort of digital footprint. Spend a bit of time doing some online research:
If they have a website, check out their "About us" or "Culture/Mission/Vision" pages.
Who are some of the principal people who work there? Who are the founders?
What sorts of things does this company care about? Do they donate to a particular cause or charity? Which one(s)?
What are their core values? Which of their core values resonate with you?
Has the company been in the news recently or have they won any awards (Social Media can be a great place to find this information).
While your interviewer won't expect you to have in-depth company history, a little here can go a long way.
Q1. What are the payment options? A1. We have multiple payment options: 1) Book your course on our webiste by clicking on Buy this course button on top right of this course page 2) Pay via Invoice using any credit or debit card 3) Pay to our UK or India bank account 4) If your HR or employer is making the payment, then we can send them an invoice to pay. Q2. Will I get certificate? A2. Yes, you will receive course completion certificate from Uplatz confirming that you have completed this course with Uplatz. Once you complete your learning please submit this for to request for your certificate https://training.uplatz.com/certificate-request.php Q3. How long is the course access? A3. All our video courses comes with lifetime access. Once you purchase a video course with Uplatz you have lifetime access to the course i.e. forever. You can access your course any time via our website and/or mobile app and learn at your own convenience. Q4. Are the videos downloadable? A4. Video courses cannot be downloaded, but you have lifetime access to any video course you purchase on our website. You will be able to play the videos on our our website and mobile app. Q5. Do you take exam? Do I need to pass exam? How to book exam? A5. We do not take exam as part of the our training programs whether it is video course or live online class. These courses are professional courses and are offered to upskill and move on in the career ladder. However if there is an associated exam to the subject you are learning with us then you need to contact the relevant examination authority for booking your exam. Q6. Can I get study material with the course? A6. The study material might or might not be available for this course. Please note that though we strive to provide you the best materials but we cannot guarantee the exact study material that is mentioned anywhere within the lecture videos. Please submit study material request using the form https://training.uplatz.com/study-material-request.php Q7. What is your refund policy? A7. Please refer to our Refund policy mentioned on our website, here is the link to Uplatz refund policy https://training.uplatz.com/refund-and-cancellation-policy.php Q8. Do you provide any discounts? A8. We run promotions and discounts from time to time, we suggest you to register on our website so you can receive our emails related to promotions and offers. Q9. What are overview courses? A9. Overview courses are 1-2 hours short to help you decide if you want to go for the full course on that particular subject. Uplatz overview courses are either free or minimally charged such as GBP 1 / USD 2 / EUR 2 / INR 100 Q10. What are individual courses? A10. Individual courses are simply our video courses available on Uplatz website and app across more than 300 technologies. Each course varies in duration from 5 hours uptop 150 hours. Check all our courses here https://training.uplatz.com/online-it-courses.php?search=individual Q11. What are bundle courses? A11. Bundle courses offered by Uplatz are combo of 2 or more video courses. We have Bundle up the similar technologies together in Bundles so offer you better value in pricing and give you an enhaced learning experience. Check all Bundle courses here https://training.uplatz.com/online-it-courses.php?search=bundle Q12. What are Career Path programs? A12. Career Path programs are our comprehensive learning package of video course. These are combined in a way by keeping in mind the career you would like to aim after doing career path program. Career path programs ranges from 100 hours to 600 hours and covers wide variety of courses for you to become an expert on those technologies. Check all Career Path Programs here https://training.uplatz.com/online-it-courses.php?career_path_courses=done Q13. What are Learning Path programs? A13. Learning Path programs are dedicated courses designed by SAP professionals to start and enhance their career in an SAP domain. It covers from basic to advance level of all courses across each business function. These programs are available across SAP finance, SAP Logistics, SAP HR, SAP succcessfactors, SAP Technical, SAP Sales, SAP S/4HANA and many more Check all Learning path here https://training.uplatz.com/online-it-courses.php?learning_path_courses=done Q14. What are Premium Career tracks? A14. Premium Career tracks are programs consisting of video courses that lead to skills required by C-suite executives such as CEO, CTO, CFO, and so on. These programs will help you gain knowledge and acumen to become a senior management executive. Q15. How unlimited subscription works? A15. Uplatz offers 2 types of unlimited subscription, Monthly and Yearly. Our monthly subscription give you unlimited access to our more than 300 video courses with 6000 hours of learning content. The plan renews each month. Minimum committment is for 1 year, you can cancel anytime after 1 year of enrolment. Our yearly subscription gives you unlimited access to our more than 300 video courses with 6000 hours of learning content. The plan renews every year. Minimum committment is for 1 year, you can cancel the plan anytime after 1 year. Check our monthly and yearly subscription here https://training.uplatz.com/online-it-courses.php?search=subscription Q16. Do you provide software access with video course? A16. Software access can be purchased seperately at an additional cost. The cost varies from course to course but is generally in between GBP 20 to GBP 40 per month. Q17. Does your course guarantee a job? A17. Our course is designed to provide you with a solid foundation in the subject and equip you with valuable skills. While the course is a significant step toward your career goals, its important to note that the job market can vary, and some positions might require additional certifications or experience. Remember that the job landscape is constantly evolving. We encourage you to continue learning and stay updated on industry trends even after completing the course. Many successful professionals combine formal education with ongoing self-improvement to excel in their careers. We are here to support you in your journey! Q18. Do you provide placement services? A18. While our course is designed to provide you with a comprehensive understanding of the subject, we currently do not offer placement services as part of the course package. Our main focus is on delivering high-quality education and equipping you with essential skills in this field. However, we understand that finding job opportunities is a crucial aspect of your career journey. We recommend exploring various avenues to enhance your job search: a) Career Counseling: Seek guidance from career counselors who can provide personalized advice and help you tailor your job search strategy. b) Networking: Attend industry events, workshops, and conferences to build connections with professionals in your field. Networking can often lead to job referrals and valuable insights. c) Online Professional Network: Leverage platforms like LinkedIn, a reputable online professional network, to explore job opportunities that resonate with your skills and interests. d) Online Job Platforms: Investigate prominent online job platforms in your region and submit applications for suitable positions considering both your prior experience and the newly acquired knowledge. e.g in UK the major job platforms are Reed, Indeed, CV library, Total Jobs, Linkedin. While we may not offer placement services, we are here to support you in other ways. If you have any questions about the industry, job search strategies, or interview preparation, please dont hesitate to reach out. Remember that taking an active role in your job search process can lead to valuable experiences and opportunities.