BUY THIS COURSE (USD 17 USD 41)
Leadership and Management
Learn leadership & management skills. Manage your employees, resources, capabilities to lead your organization with success. Become a great leader.
( add to cart )
Save 59% Offer ends on 30-Nov-2023
Preview Leadership and Management course
Price Match Guarantee
Full Lifetime Access
Access on any Device
Technical Support
Secure Checkout
&nbsp Course Completion Certificate
Highly Rated
Popular
Trending
Instant access
Students also bought -
2 Hours
USD 17
387 Learners
500 Hours
USD 55
1719 Learners
8 Hours
USD 17
98 Learners
Completed the course? Request here for Certificate.
ALL COURSES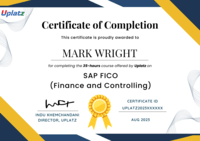 Leadership is the ability of an individual or a group of individuals to influence and guide followers or other members of an organization. Leadership involves making sound -- and sometimes difficult -- decisions, creating and articulating a clear vision, establishing achievable goals and providing followers with the knowledge and tools necessary to achieve those goals.
An individual's or a group's capacity to influence and guide followers or other members of an organisation is referred to as leadership. Making smart and often tough decisions, communicating a clear vision, defining attainable objectives, and providing followers with the information and skills they need to reach those goals are all part of leadership. From business to politics to region to community-based groups, leaders are found and necessary in almost every sector of life.
The following are traits of a good leader: self-assurance, effective communication and managerial abilities, creative and inventive thinking, and the ability to persevere in the face of adversity, willingness to take risks, openness to change, and levelheadedness and reactiveness in times of crisis.
Organizational Leadership provides seasoned team leaders and aspiring executives with the skills, techniques, and resources they need to advance to higher levels of leadership and effectively govern their businesses. Learn how to define and convey direction, sway other managers, create organisational alignment, promote innovation, and engineer change.
Management is the process of organising and arranging a company's resources and actions in order to achieve particular objectives in the most effective and efficient way feasible. In management, efficiency refers to the fulfilment of duties correctly and at a low cost. The execution of activities within stated schedules to produce tangible outcomes is a measure of managerial effectiveness. Management is an action that is carried out with a certain goal in mind. It is anything that focuses a group's efforts toward achieving pre-determined objectives. It is the process of collaborating with and through others to achieve the organization's objectives while maximising the use of limited resources in an ever-changing reality. Of course, these objectives may differ from one company to the next.
To assist save expenses, maximise resources, and react to changing client demands, improve your leadership, management, and organisational development abilities. Our leadership and management training will educate you how to create plans, create procedures, apply best practises, and groom your personnel to achieve desired outcomes. Leadership and management abilities can help IT workers realise the business potential at the core of the digital revolution. Business leaders may learn how to increase employee performance, discover motivators, and execute change by bridging departmental silos.
Uplatz provides this extensive course on Leadership & Management.
The training is meant to pique the interest of corporate leaders by asking the appropriate questions and seeking the correct answers to a variety of business challenges. At the conclusion of the course, participants will be able to apply integrated knowledge and strategic frameworks to business difficulties in a dynamic and disruptive business environment. While leaders can learn on the job, the Leadership & Management Program is a systematic intervention that assists leaders in preparing for this shift and taking on higher-order positions and responsibilities. It improves overall leadership abilities by fostering the development of complementary skills and competences needed to effectively lead diverse functional areas and manage teams.
Management and Leadership qualifications are aimed at those who are working as middle managers and those who are aspiring to be senior managers. This qualification is mainly focused on the improvement of the student's capabilities and core management skills such as resource management, recruitment, and information management.
Course/Topic - Leadership and Management - all lectures
In this lecture session we learn about honesty and integrity in leadership and management and also talk about some basic terms of leadership and management.

In this lecture session we learn about how confidence is a must in leadership and management and also talk about the importance of confidence in leadership and management.

In this tutorial we learn about A soft skill is a personal attribute that supports situational awareness and enhances an individual's ability to get a job done. The term soft skills is often used as a synonym for people skills or emotional intelligence.

In this lecture session we learn about Soft skills, also called people skills, are the mix of social and interpersonal skills, character traits, and professional attitudes that all jobs require. Teamwork, patience, time management, communication, are just a few examples.

In this lecture session we learn that Communication in teams is more than just efficient work. It allows everyone on the team to be educated on any topic that may affect their work. Moreover, it develops trust, builds camaraderie among the team members, boosts morale, and helps employees stay engaged in the workplace.

In this lecture session we learn about Effective communication can help to foster a good working relationship between you and your staff, which can in turn improve morale and efficiency.

In this lecture session we learn about what commitment Concentration – leadership commitment involves making a personal decision to support the change no matter what. It is incongruous to ask for change in others while failing to exhibit the same level of commitment. Concentration requires maintaining focus throughout the change not just at the beginning.

In this lecture session we learn about Market leadership is the position of a company with the largest market share or highest profitability margin in a given market for goods and services. Market share may be measured by either the volume of goods sold or the value of those goods.

In this lecture session we learn that Motivational leadership is defined by positivity and vision. Motivational leaders make decisions, set clear goals and provide their teams with the empowerment and tools to achieve success. Motivational leaders evoke and see the best in their employees, inspiring them to work toward a common goal.

In this lecture session we learn about A primary task of leadership is to direct attention. To do so, leaders must learn to focus their own attention. When we speak about being focused, we commonly mean thinking about one thing while filtering out distractions.

In this tutorial we learn about Marketing analytics helps collect and strengthen data from across all marketing channels. This information is key to improving marketing efforts and driving them forward to achieve business goals.

In this lecture session we learn about Marketing automation is the integration of data and processes from other sales and marketing channels into an organized central platform. A comprehensive marketing automation hub complements and organizes the customer journey. It integrates all of a business's channels and outreach within the customer database.

In this tutorial we learn about Growth hacking (also known as 'growth marketing') is the use of resource-light and cost-effective digital marketing tactics to help grow and retain an active user base, sell products and gain exposure.

In this tutorial we learn about Growth Hacking is a new field focusing solely on growth, based on a data-driven, experiment-based process. A growth hacker explores new growth opportunities systematically in any part of the customer journey, from awareness through marketing to brand ambassadors by optimizing the product.

In this lecture session we learn about Product marketing is the process of bringing a product to market. This includes deciding the product's positioning and messaging, launching the product, and ensuring salespeople and customers understand it. Product marketing aims to drive the demand and usage of the product.

In this lecture session we learn about the marketing, sales, product, and customer success teams are no longer siloed. They are interwoven in a cohesive experience with the product at the center, and the customer at the center of the product.

In this tutorial we learn about how Product marketers know the message and story to convey, who to convey it to, and at what time it needs conveying- but marketing is responsible for turning that knowledge into blog posts, ad copy, and press releases.

In this lecture session we learn about PR involves communicating with your market to raise awareness of your business, build and manage your business's reputation and cultivate relationships with consumers. While marketing focuses on promoting actual products and services, public relations focuses on promoting awareness, attitudes and behavior change.

In this lecture session we learn about building relationships with the public in order to create a positive public image for a company or organization. It also has different disciplines, such as corporate communications, internal communications, marketing communications, crisis communications.

In this lecture session we learn about Public relations helps build an online presence across multiple platforms – social media, earned media, paid media and more. Public relations is important because it involves storytelling. Advertising and marketing can only go so far, and can become bothersome at times, turning consumers away from the product.

In this lecture session we learn about Both advertising and PR help build brands and communicate with target audiences. The most basic difference between them is that advertising space is paid while public relations results are earned through providing the media with information in the form of press releases and pitches
• Learn specific instruments, techniques and strategies that will help you become a better leader
• Learn several approaches to improving employee performance
• Develop skills on how to form and lead effective groups
• Increase your self-confidence and effectiveness
• Learn how to succeed even when you are under pressure
• Understand your personal strengths as a leader and how to use them to deliver high performance
• Experiment with different leadership models
• Develop your plan to become your best leadership self
• Build on the insights from your profiling and 360-degree feedback
• Understand What are the current leadership and management issues that are causing businesses to fail
• Determine whether there are any misalignments between your organization's dynamics and external market circumstances
• Communicate your organization's mission and goal, and motivate them to carry it out
• Extend your sphere of influence by influencing other managers
• Learn how to face the unique challenges of managing larger, more scattered teams, elevate your leadership style
• Shape your organizational culture and architecture to maximize talent, leverage diversity, and drive performance
• Develop strategies for planning and engineering organizational change and innovation initiatives
1) Leadership - part 1
2) Leadership - part 2
3) Soft Skills - part 1
4) Soft Skills - part 2
5) Business Communication Skills and Teamwork - part 1
6) Business Communication Skills and Teamwork - part 2
7) Commitment
8) Marketing
9) Motivation
10) Focus
11) Marketing Analytics
12) Marketing Automation
13) Growth Hacking - part 1
14) Growth Hacking - part 2
15) Product Marketing - part 1
16) Product Marketing - part 2
17) Product Marketing - part 3
18) Public Relations - part 1
19) Public Relations - part 2
20) Public Relations - part 3
21) Public Relations - part 4
The Leadership and Management Certification ensures you know planning, production and measurement techniques needed to stand out from the competition.
Management consists of controlling a group or a set of entities to accomplish a goal. Leadership refers to an individual's ability to influence, motivate, and enable others to contribute toward organizational success.
Leadership is setting a new direction or vision for a group that they follow, ie: a leader is the spearhead for that new direction. Management controls or directs people/resources in a group according to principles or values that have been established.
Leadership courses are abundant, and they aren't only a good opportunity to develop your skills, they are an opportunity to show your team that you think continual development is important and that everyone has something to learn.
The length of a leadership development program varies by company. Generally, leadership development programs last for 1-2 years, in which participants cycle through different business areas before receiving a more specific path.
Uplatz online training guarantees the participants to successfully go through the Leadership and Management Certification provided by Uplatz. Uplatz provides appropriate teaching and expertise training to equip the participants for implementing the learnt concepts in an organization.
Course Completion Certificate will be awarded by Uplatz upon successful completion of the Leadership and Management online course.
The Leadership and Management draws an average salary of $120,000 per year depending on their knowledge and hands-on experience.
While management focuses on planning, organizing, staffing, directing and controlling; leadership is mainly a part of the directing function of management. Leaders focus on listening, building relationships, teamwork, inspiring, motivating and persuading the followers.
Assistant managers might have greater responsibilities and authority levels than those of team leaders. While both roles represent management, the assistant manager is directly under the manager and stands in for the manager in her absence.
Note that salaries are generally higher at large companies rather than small ones. Your salary will also differ based on the market you work in.
IT Project Management.
QUALTRICS CONSULTANT.
.Net Project Management.
Project Management Office.
1. What are the most important values you demonstrate as a leader?
The most important value that I have is my integrity. I demonstrate honesty and trust in all my actions to establish credibility as a leader. By having this conviction behind my words and actions, those who I lead are gain bought into the direction I take them.

2.How have you gained commitment from your team?
I gain commitment from my teams by influencing and persuading them to set specific objectives and also buy into the process. Once they have established cooperation and cohesion, they are on board to attain the goal.
3.How can a leader fail? Give an example of that.
A leader can fail when they can't get their team on board with the goals of the organization. Factors outside of a leader's control may also lead to failures such as available resources, time constraints, and the economy.
In the example you give, make sure that you talk about how dealt with a difficult challenge and how you analyzed the setback. Make sure you explain how to seek honest feedback to ensure that you learned from the failure.
4. What is the difference between a Team leader and a Team manager?
A manger is able to handle tasks and responsibilities and ensure that others get their work done. A leader will inspire and motivate their team to achieve their goals.
5. What is your greatest strength?
Being able to lead and inspire a team to perform their best and strive to achieve goals. I can do this through relationship building, being passionate about the goals, and influencing those around me.
6. What would be your greatest weakness?
When I delegate duties to others that I know I can do better. However, if I don't delegate, then I could end up with more work than I can handle myself. I've taken courses in time management and learned how to effectively handle tasks to overcome this weakness.
7. How do you get others to accept your ideas?
I talk about the benefits of the idea and how to apply it. I would stay open to other thoughts and change my ideas in a way that we can all agree. When you gain buy-in from others, you are much more successful in attaining the goals than when you make it mandatory to follow procedure.
8. How would you go about praising a team member in public?
I would use a time when we would be gathered in a group, such as a meeting to bring up the praise to the team member. I would recognize their success in front of the group so others could also learn best practices.
9. Are you more effective in a group or one on one basis?
I feel that I am more effective in a group because everyone has some unique quality that they bring to a group. We can develop our interpersonal skills by helping those in the group who need it as well as learning from those who are successful.
10. How often do you feel it's necessary to meet with your team?
I feel that I should meet with my team at least once a week on a set time and day of the week. Communication among team members is critical, and this will give the team an opportunity to get together on a regular basis and talk about their challenges and best practices. Also, when our team reaches a milestone, a new project begins, an award or promotion is given, or when there is a challenging situation, I would want to bring the team together. Everyone will get the same message that way, and we can celebrate successes or come together in challenging times.
11. Describe a time you took a leadership position when you did not have the title of a leader.
In this question, take an example from a situation where you were in a group and took responsibility to delegate to achieve goals. Show how you gained from the other members to follow your lead and the result of your leadership.
For instance, in college, we were put into groups of four to complete a marketing project. We had to prepare a 15-page paper and 10-minute presentation on a new product. We want to introduce that outside the U.S. I took the initiative among the group to lead a discussion on how we should split up the work when we meet throughout the semester and deadlines for each person's part of the work. Because I was the one to take the lead the discussion and had a plan in mind, I gained the buy in of the other members quickly. I took everyone's e-mail address and created a group email to help us all keep track of our progress and so we could help each other outside of class and our meetings. By the end of the semester, my group achieved a 95% on our project.
12. How would you go about getting cohesion among a team who disagree?
I would find common ground between the members who disagree. I would talk about the importance of the overall goal and the implications if we didn't come together to achieve it. We would then work together to come to an agreement that is a win/win for both sides.
13. What sort of leader would your team say that you are?
They would describe me as someone who will clear the way when there are obstacles and always has their back.
14. How do you motivate your team?
I find out what motivates them individually so I can speak to how a goal or change is going to benefit them. I ensure that I have the right amount of positive and constructive feedback to help them perform effectively. My actions always match my words so when I speak to my team with conviction; they are on-board with performing their best.
15. How do you set an example to those for your team members?
I will perform my best at everything and ensure that my actions match my words. My team sees that my expectations that are set for them are the same expectations I put on myself.
Q1. What are the payment options? A1. We have multiple payment options: 1) Book your course on our webiste by clicking on Buy this course button on top right of this course page 2) Pay via Invoice using any credit or debit card 3) Pay to our UK or India bank account 4) If your HR or employer is making the payment, then we can send them an invoice to pay. Q2. Will I get certificate? A2. Yes, you will receive course completion certificate from Uplatz confirming that you have completed this course with Uplatz. Once you complete your learning please submit this for to request for your certificate https://training.uplatz.com/certificate-request.php Q3. How long is the course access? A3. All our video courses comes with lifetime access. Once you purchase a video course with Uplatz you have lifetime access to the course i.e. forever. You can access your course any time via our website and/or mobile app and learn at your own convenience. Q4. Are the videos downloadable? A4. Video courses cannot be downloaded, but you have lifetime access to any video course you purchase on our website. You will be able to play the videos on our our website and mobile app. Q5. Do you take exam? Do I need to pass exam? How to book exam? A5. We do not take exam as part of the our training programs whether it is video course or live online class. These courses are professional courses and are offered to upskill and move on in the career ladder. However if there is an associated exam to the subject you are learning with us then you need to contact the relevant examination authority for booking your exam. Q6. Can I get study material with the course? A6. The study material might or might not be available for this course. Please note that though we strive to provide you the best materials but we cannot guarantee the exact study material that is mentioned anywhere within the lecture videos. Please submit study material request using the form https://training.uplatz.com/study-material-request.php Q7. What is your refund policy? A7. Please refer to our Refund policy mentioned on our website, here is the link to Uplatz refund policy https://training.uplatz.com/refund-and-cancellation-policy.php Q8. Do you provide any discounts? A8. We run promotions and discounts from time to time, we suggest you to register on our website so you can receive our emails related to promotions and offers. Q9. What are overview courses? A9. Overview courses are 1-2 hours short to help you decide if you want to go for the full course on that particular subject. Uplatz overview courses are either free or minimally charged such as GBP 1 / USD 2 / EUR 2 / INR 100 Q10. What are individual courses? A10. Individual courses are simply our video courses available on Uplatz website and app across more than 300 technologies. Each course varies in duration from 5 hours uptop 150 hours. Check all our courses here https://training.uplatz.com/online-it-courses.php?search=individual Q11. What are bundle courses? A11. Bundle courses offered by Uplatz are combo of 2 or more video courses. We have Bundle up the similar technologies together in Bundles so offer you better value in pricing and give you an enhaced learning experience. Check all Bundle courses here https://training.uplatz.com/online-it-courses.php?search=bundle Q12. What are Career Path programs? A12. Career Path programs are our comprehensive learning package of video course. These are combined in a way by keeping in mind the career you would like to aim after doing career path program. Career path programs ranges from 100 hours to 600 hours and covers wide variety of courses for you to become an expert on those technologies. Check all Career Path Programs here https://training.uplatz.com/online-it-courses.php?career_path_courses=done Q13. What are Learning Path programs? A13. Learning Path programs are dedicated courses designed by SAP professionals to start and enhance their career in an SAP domain. It covers from basic to advance level of all courses across each business function. These programs are available across SAP finance, SAP Logistics, SAP HR, SAP succcessfactors, SAP Technical, SAP Sales, SAP S/4HANA and many more Check all Learning path here https://training.uplatz.com/online-it-courses.php?learning_path_courses=done Q14. What are Premium Career tracks? A14. Premium Career tracks are programs consisting of video courses that lead to skills required by C-suite executives such as CEO, CTO, CFO, and so on. These programs will help you gain knowledge and acumen to become a senior management executive. Q15. How unlimited subscription works? A15. Uplatz offers 2 types of unlimited subscription, Monthly and Yearly. Our monthly subscription give you unlimited access to our more than 300 video courses with 6000 hours of learning content. The plan renews each month. Minimum committment is for 1 year, you can cancel anytime after 1 year of enrolment. Our yearly subscription gives you unlimited access to our more than 300 video courses with 6000 hours of learning content. The plan renews every year. Minimum committment is for 1 year, you can cancel the plan anytime after 1 year. Check our monthly and yearly subscription here https://training.uplatz.com/online-it-courses.php?search=subscription Q16. Do you provide software access with video course? A16. Software access can be purchased seperately at an additional cost. The cost varies from course to course but is generally in between GBP 20 to GBP 40 per month. Q17. Does your course guarantee a job? A17. Our course is designed to provide you with a solid foundation in the subject and equip you with valuable skills. While the course is a significant step toward your career goals, its important to note that the job market can vary, and some positions might require additional certifications or experience. Remember that the job landscape is constantly evolving. We encourage you to continue learning and stay updated on industry trends even after completing the course. Many successful professionals combine formal education with ongoing self-improvement to excel in their careers. We are here to support you in your journey! Q18. Do you provide placement services? A18. While our course is designed to provide you with a comprehensive understanding of the subject, we currently do not offer placement services as part of the course package. Our main focus is on delivering high-quality education and equipping you with essential skills in this field. However, we understand that finding job opportunities is a crucial aspect of your career journey. We recommend exploring various avenues to enhance your job search: a) Career Counseling: Seek guidance from career counselors who can provide personalized advice and help you tailor your job search strategy. b) Networking: Attend industry events, workshops, and conferences to build connections with professionals in your field. Networking can often lead to job referrals and valuable insights. c) Online Professional Network: Leverage platforms like LinkedIn, a reputable online professional network, to explore job opportunities that resonate with your skills and interests. d) Online Job Platforms: Investigate prominent online job platforms in your region and submit applications for suitable positions considering both your prior experience and the newly acquired knowledge. e.g in UK the major job platforms are Reed, Indeed, CV library, Total Jobs, Linkedin. While we may not offer placement services, we are here to support you in other ways. If you have any questions about the industry, job search strategies, or interview preparation, please dont hesitate to reach out. Remember that taking an active role in your job search process can lead to valuable experiences and opportunities.