BUY THIS COURSE (GBP 12 USD 41)
SAP SuccessFactors PMGM (fast track)
Learn about Learning Management System (LMS) & aligning with the entire strategic plan for career development, pay planning, succession planning etc.
( add to cart )
Save 59% Offer ends on 31-Dec-2023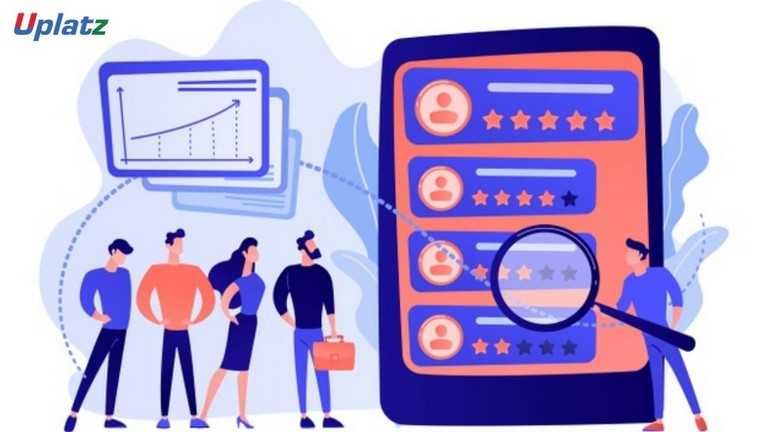 Price Match Guarantee
Full Lifetime Access
Access on any Device
Technical Support
Secure Checkout
&nbsp Course Completion Certificate
New & Hot
Job-oriented
Trending
Unavailable
Students also bought -
65 Hours
USD 23
790 Learners
100 Hours
USD 23
1930 Learners
250 Hours
USD 34
846 Learners
Completed the course? Request here for Certificate.
ALL COURSES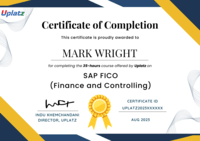 SAP SuccessFactors PMGM (Performance and Goal Management) is a cloud solution that will streamline the Performance Management and Goals process when fully implemented. SAP
SF PMGM helps align employee goals to overall business targets, conduct accurate and bias-free employee evaluations, recognize top talent – and continuously improve workforce performance. The steps involved in SF PMGM module implementation and management are: Define your Rating Scale, Finalize your Route Map, Create Goal Plan Template, Assign Goals to your Goal Plan template, Create PM Template, Link GM plan Template to PM form Template, Rating Scale and Route Map to PM Form Template, Launch the PM form template, Do Employee Review, Manager Review, Completion.
Advantages of SAP SuccessFactors Performance and Goals module are:
1) It will improve the performance review process by integrating seamlessly with Learning Management System as well as the Onboarding module (planned) and aligns with the overall strategic plan for career development, compensation planning and succession planning initiatives.
2) Improved productivity as it aligns employees to corporate goals, increase daily engagement, improve performance accountability and more efficient review process.
3) High Retention as it creates meaningful feedback, understand development needs and provide fair compensation adjustments.
Key responsibilities of SAP SF PMGM Consultant are:
1) Lead and advice business process improvement on SAP Successfactors enablement initiatives
2) Interact with clients to understand the business requirements to conclude blueprint, configuration, testing, migration, support, and continuous enhancements
3) Perform detailed analysis of complex business process requirements
4) Manage the SAP Successfactors projects to ensure timely delivery
5) Understand the technology landscape and how it affects the clients' area of the business; trends associated with the technology; functional area and industries and the value propositions for clients
This SAP SuccessFactors PMGM course by Uplatz will help you enhance the performance review process by integrating smoothly with LMS and aligning with the entire strategic plan for career development, pay planning, and succession planning activities. It will contribute to increased productivity by aligning employees with corporate goals, increasing daily engagement, improving performance accountability, and facilitating the review process. It will also contribute to high retention by providing meaningful feedback, understanding development needs, and providing fair compensation adjustments.
• Analyze Scope of this training and expectation in terms of deliverables
• Learn Introduction to HCM
• What is Success Factor
• Intro to mastery PMGM ( Performance and Goal Management ): Talent Management
• Learn Configuration of Performance Template
• Learn Configuration of Goal Template
• Learn Configuration of Routing Maps
• Learning Management
• Setting up of Items / Curriculum/ category
1. How do you integrate Employee Central with other SuccessFactors Products?
Employee Central integrates internal with other SuccessFactors products through HRIS Sync.
2. How do you integrate Employee Central externally with other products?
There is a cloud-based integration platform available for external integration.
3. What does the Succession Data Model contain?
The Employee Records are contained in the Succession Data Model. The succession data mode configures the fields that will appear in the Employee's Personal Information (outside of work) Employment Information (inside of work).
4. What is configured in the Country -Specific Succession Data Model?
Address formats, country-specific fields, and international standards are set in the country-spe, succession data model.
5. What does the Corporate Data Model define?
Foundation Objects and their relationships are defined in the corporate data Model. Foundation, Objects are also called Foundation Tables. They include Organization, Job and Pay.
6. What is defined in the Country -Specific Corporate Data Model?
Here foundation object fields for a separate country are defined.
7. What is the propagation data model used for?
HRIS Propagation Data Model is used for the Auto Population from Foundation Tables
8. What other two data models are used?
Data Model Workflow Rules Data Model, Event and Event Derivation Rules Data Model
9. How many data models are there in Employee Central?
7
10. How do you masked sensible data in a field?
Set the attribute pii=" true"
11. How do you set a field so the user can edit it?
Set the attribute visible=" both"
12. How do you make a field be required to be filled?
Set the attribute required=" true"
13. What is a DTD?
Document Type Definition of the data model
My vision is to build a truly integrated HR in the cloud. A truly integrated HR is the key enabler for organizations to maximize their business outcomes.
14. Why are they called 'Success Factors'?
Because they are behaviors that lead to successful performance in the job.
15. Why are there three levels within the framework?
They describe a range of different types of behavior that are relevant to a range of different job roles. However, the levels are not hierarchical.
16. What are the levels linked to job grades?
No. Just because someone is on a certain job grade, it doesn't rule out any of the levels. However, if a job is more senior you would expect to see more of the university-level behaviors.
17. What are they going to apply to academic staff as well?
There is a similar framework for Strategic Leaders Framework and one for researchers which have been based on Success Factors. The idea going forward is to have something similar for all staff groups in the university.
18. Will Success Factors be used to 'get rid of people?
That is not why they have been developed. They are used to develop individuals. However, if the behavior (s) is essential to the job and there continues to be no development then it could become a performance issue.
19. What if the employee doesn't agree with the Success Factors that their manager has chosen?
The manager uses the job analysis information to determine the Success Factor for the role in conjunction with discussions with the individual. However, it is ultimately the manager's decision.
20. Once a Success Factor has been chosen for a role can it be changed?
Yes; it depends on the requirements/needs of the role at any point. It is fluid and therefore may change year on year.
21. If a Success Factor is changed during the year how do you know what you will be reviewed against at the next PDR?
Through dialogue/communication between the manager and the individual. The change can also be flagged on the PDR form.
22. Do you have to choose the same level (e.g. self) for all the Success Factors identified?
No. However, it may be that they tend towards one level.
23. If Success Factors are important – how do you pick the right ones?
Use the job analysis information and advice from your HRO and other managers with the same roles to determine the 3-5 core success factors. It will become easier with practice.
24. What if the Success Factor for a role is what the job requires as a technical output e.g. communicating for a careers' adviser?
There may be a 'technical' requirement to do that but success factors are about 'how' the job is done / the behaviors required in carrying out their job.
25. If an individual achieves all the Success Factors does that mean they will get promoted/get more pay?
Not directly. Obviously, the more successful the individual is in their role / can demonstrate effective job performance / demonstrates additional behaviors, then this can be used as evidence in any job application or pay review case.
26. What support will I have in using the Success Factors?
Managers will receive training; Success Factor documentation and guidance on its use will be available on the HR website; members of the HR team will be able to provide advice.
27. Won't the choice of the Success Factors be too subjective?
There is always an element of subjectivity in any process dealing with people. However, Success Factors are objective standards or benchmarks with good examples.
28. How much evidence in assessing Success Factors will we be expected to produce?
Look over the previous 12 months for examples and pick out the 2 or 3 which demonstrate the Success Factors the most.
29. Won't the assessment of Success Factors take too long?
Initially, making the assessment may take some time because it is a new process and we're dealing with new concepts but it is worthwhile for the benefits they bring.
Q1. What are the payment options? A1. We have multiple payment options: 1) Book your course on our webiste by clicking on Buy this course button on top right of this course page 2) Pay via Invoice using any credit or debit card 3) Pay to our UK or India bank account 4) If your HR or employer is making the payment, then we can send them an invoice to pay. Q2. Will I get certificate? A2. Yes, you will receive course completion certificate from Uplatz confirming that you have completed this course with Uplatz. Once you complete your learning please submit this for to request for your certificate https://training.uplatz.com/certificate-request.php Q3. How long is the course access? A3. All our video courses comes with lifetime access. Once you purchase a video course with Uplatz you have lifetime access to the course i.e. forever. You can access your course any time via our website and/or mobile app and learn at your own convenience. Q4. Are the videos downloadable? A4. Video courses cannot be downloaded, but you have lifetime access to any video course you purchase on our website. You will be able to play the videos on our our website and mobile app. Q5. Do you take exam? Do I need to pass exam? How to book exam? A5. We do not take exam as part of the our training programs whether it is video course or live online class. These courses are professional courses and are offered to upskill and move on in the career ladder. However if there is an associated exam to the subject you are learning with us then you need to contact the relevant examination authority for booking your exam. Q6. Can I get study material with the course? A6. The study material might or might not be available for this course. Please note that though we strive to provide you the best materials but we cannot guarantee the exact study material that is mentioned anywhere within the lecture videos. Please submit study material request using the form https://training.uplatz.com/study-material-request.php Q7. What is your refund policy? A7. Please refer to our Refund policy mentioned on our website, here is the link to Uplatz refund policy https://training.uplatz.com/refund-and-cancellation-policy.php Q8. Do you provide any discounts? A8. We run promotions and discounts from time to time, we suggest you to register on our website so you can receive our emails related to promotions and offers. Q9. What are overview courses? A9. Overview courses are 1-2 hours short to help you decide if you want to go for the full course on that particular subject. Uplatz overview courses are either free or minimally charged such as GBP 1 / USD 2 / EUR 2 / INR 100 Q10. What are individual courses? A10. Individual courses are simply our video courses available on Uplatz website and app across more than 300 technologies. Each course varies in duration from 5 hours uptop 150 hours. Check all our courses here https://training.uplatz.com/online-it-courses.php?search=individual Q11. What are bundle courses? A11. Bundle courses offered by Uplatz are combo of 2 or more video courses. We have Bundle up the similar technologies together in Bundles so offer you better value in pricing and give you an enhaced learning experience. Check all Bundle courses here https://training.uplatz.com/online-it-courses.php?search=bundle Q12. What are Career Path programs? A12. Career Path programs are our comprehensive learning package of video course. These are combined in a way by keeping in mind the career you would like to aim after doing career path program. Career path programs ranges from 100 hours to 600 hours and covers wide variety of courses for you to become an expert on those technologies. Check all Career Path Programs here https://training.uplatz.com/online-it-courses.php?career_path_courses=done Q13. What are Learning Path programs? A13. Learning Path programs are dedicated courses designed by SAP professionals to start and enhance their career in an SAP domain. It covers from basic to advance level of all courses across each business function. These programs are available across SAP finance, SAP Logistics, SAP HR, SAP succcessfactors, SAP Technical, SAP Sales, SAP S/4HANA and many more Check all Learning path here https://training.uplatz.com/online-it-courses.php?learning_path_courses=done Q14. What are Premium Career tracks? A14. Premium Career tracks are programs consisting of video courses that lead to skills required by C-suite executives such as CEO, CTO, CFO, and so on. These programs will help you gain knowledge and acumen to become a senior management executive. Q15. How unlimited subscription works? A15. Uplatz offers 2 types of unlimited subscription, Monthly and Yearly. Our monthly subscription give you unlimited access to our more than 300 video courses with 6000 hours of learning content. The plan renews each month. Minimum committment is for 1 year, you can cancel anytime after 1 year of enrolment. Our yearly subscription gives you unlimited access to our more than 300 video courses with 6000 hours of learning content. The plan renews every year. Minimum committment is for 1 year, you can cancel the plan anytime after 1 year. Check our monthly and yearly subscription here https://training.uplatz.com/online-it-courses.php?search=subscription Q16. Do you provide software access with video course? A16. Software access can be purchased seperately at an additional cost. The cost varies from course to course but is generally in between GBP 20 to GBP 40 per month. Q17. Does your course guarantee a job? A17. Our course is designed to provide you with a solid foundation in the subject and equip you with valuable skills. While the course is a significant step toward your career goals, its important to note that the job market can vary, and some positions might require additional certifications or experience. Remember that the job landscape is constantly evolving. We encourage you to continue learning and stay updated on industry trends even after completing the course. Many successful professionals combine formal education with ongoing self-improvement to excel in their careers. We are here to support you in your journey! Q18. Do you provide placement services? A18. While our course is designed to provide you with a comprehensive understanding of the subject, we currently do not offer placement services as part of the course package. Our main focus is on delivering high-quality education and equipping you with essential skills in this field. However, we understand that finding job opportunities is a crucial aspect of your career journey. We recommend exploring various avenues to enhance your job search: a) Career Counseling: Seek guidance from career counselors who can provide personalized advice and help you tailor your job search strategy. b) Networking: Attend industry events, workshops, and conferences to build connections with professionals in your field. Networking can often lead to job referrals and valuable insights. c) Online Professional Network: Leverage platforms like LinkedIn, a reputable online professional network, to explore job opportunities that resonate with your skills and interests. d) Online Job Platforms: Investigate prominent online job platforms in your region and submit applications for suitable positions considering both your prior experience and the newly acquired knowledge. e.g in UK the major job platforms are Reed, Indeed, CV library, Total Jobs, Linkedin. While we may not offer placement services, we are here to support you in other ways. If you have any questions about the industry, job search strategies, or interview preparation, please dont hesitate to reach out. Remember that taking an active role in your job search process can lead to valuable experiences and opportunities.