BUY THIS COURSE (USD 17 USD 41)
Tableau (basic to advanced)
Learn Tableau - basics, visualizations, conditional highlighting, functions, table calculations, LoD expressions viz. include, exclude, nested, more..
( add to cart )
Save 59% Offer ends on 31-Dec-2023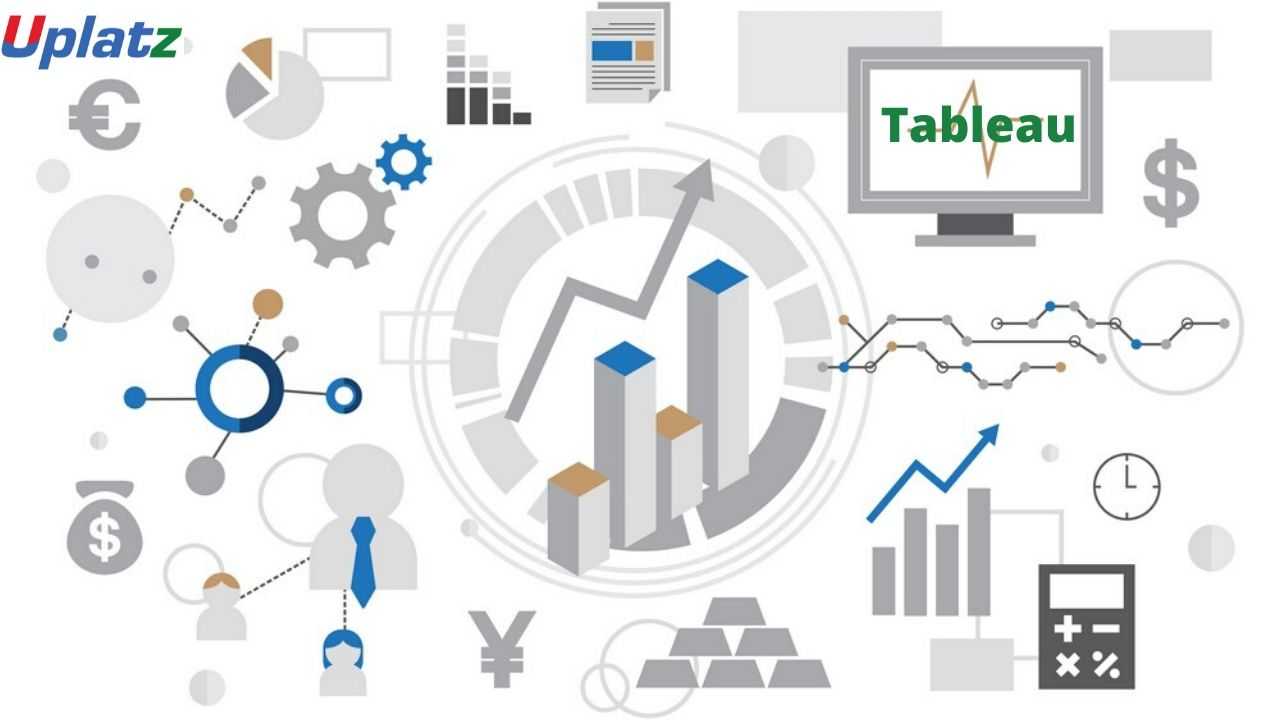 View Course Curriculum
Price Match Guarantee
Full Lifetime Access
Access on any Device
Technical Support
Secure Checkout
&nbsp Course Completion Certificate
Job-oriented
Trending
Job-oriented
Instant access
Students also bought -
5 Hours
USD 17
253 Learners
20 Hours
USD 17
372 Learners
45 Hours
USD 23
1344 Learners
Completed the course? Request here for Certificate.
ALL COURSES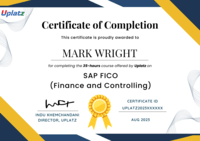 Tableau is a business intelligence and visualisation tool widely used in the industry as it can handle millions of data and can create different types of visualization from it. It has a drag & drop interface which makes it more attractive, easy and fast to process data and even combine multiple databases easily. This feature helps to perform task like comparing, sorting and analysing. Tableau works well with multiple sources like Excel, SQL, and cloud-based data, etc.
Tableau has a solution for all kinds of industries, departments and firms and used in most of the industries as it is self-reliant, provides visual discovering with the help of line, charts & graphs and has speed. It allows blending of different relation, semi-structured and raw data sources in real-time.
Tableau has regularly been ranked as a leader in the Gartner Magic Quadrant for Analytics and Business Intelligence Platforms. Proficiency in Tableau is extremely valued in the field of analytics as it is a preferred reporting tool for enterprises around the world.
Key features of Tableau include:
1. Data Connection: Tableau can connect to a wide range of data sources, including databases, spreadsheets, cloud services, and big data sources, making it easy to work with diverse datasets.
2. Drag-and-Drop Interface: Tableau's intuitive drag-and-drop interface allows users to build visualizations without the need for complex coding or programming skills.
3. Data Visualization: It offers a variety of visualization types, such as bar charts, line charts, scatter plots, heatmaps, maps, and more, enabling users to represent data in a meaningful and insightful way.
4. Dashboards and Storytelling: Tableau enables users to create interactive dashboards and stories that combine multiple visualizations to tell a compelling data-driven narrative.
5. Data Blending: Tableau allows users to blend and combine data from multiple sources to gain a holistic view of their business metrics.
6. Calculated Fields and Parameters: Users can create custom calculations and use parameters to make their visualizations more flexible and dynamic.
7. Filters and Drill-Downs: Tableau provides filtering and drill-down options to explore data at different levels of detail easily.
8. Collaboration and Sharing: Tableau allows users to share their interactive dashboards and visualizations with colleagues or embed them into websites and other platforms.
9. Mobile Support: Tableau provides responsive designs, making it possible to view and interact with visualizations on various devices, including smartphones and tablets.
10. Data Analytics: Tableau offers basic data analysis capabilities, including trend analysis, forecasting, clustering, and statistical calculations.
Tableau is widely used across industries for data analysis, business intelligence, reporting, and data-driven decision-making. Its user-friendly interface and robust features make it a popular choice for individuals and organizations looking to gain insights from their data and present them in a visually appealing and accessible manner.
This Tableau course by Uplatz provides comprehensive knowledge on the end to end process involved in Tableau. This training will help you to master in data visualization in great details.
This Tableau course will help you master Tableau Desktop, a world-wide utilized data visualization, reporting, and business intelligence tool. Advance your career in analytics by learning Tableau and how to best use this training in your work.
Tableau certification training helps you learn how to build visualizations, organize data, and design dashboards to empower more meaningful business decisions. You'll be exposed to the concepts of statistics, data mapping, and establishing data connections and be prepared for the Tableau Desktop Certified Associate exam.
Course/Topic - Tableau (basic to advanced) - all lectures
Tableau Tutorial provides basic and advanced concepts of Tableau. Our Tableau Tutorial is designed for beginners and professionals both. Tableau is a data visualization tool or business intelligence tool which analyzes and shows data in a chart or report fast. It is very easy to use, because it does not require any programming skill.

In this tutorial, we are going to learn about data sources or data connections in Tableau. We will start with the basics and explore in detail how to make connections with different types of data sources in Tableau. So, let's get started.

In this tutorial, we will discuss about Dimensions and Measures, what they are and how we use them.

This tutorial walks you through the features and functions of Tableau Desktop. As you work through this tutorial, you will create multiple views in a Tableau workbook. The steps you'll take and the workbook you'll work in are based on a story about an employee who works at headquarters for a large retail chain. The story unfolds as you step through asking questions about your business and its performance.

In this session you will learn to combine dimensions if you want to encode a data view using multiple dimensions.

In this tutorial, Measures can share a single axis so that all the marks are shown in a single pane. To blend multiple measures, drag one measure or axis and drop it onto an existing axis.

Building a table of multiple measures in Tableau is straightforward. You can build the table using only two pills. Use the dimension Measure Names and the measure Values. This also works to compare multiple measures side by side in a Tableau bar chart. Building the multiple measures bar chart is covered towards the end of this video.

This tutorial walks you through some of the most common tasks you might perform when creating maps in Tableau.You'll learn how to connect to and join geographic data; format that data in Tableau; create location hierarchies; build and present a basic map view; and apply key mapping features along the way.

In this Tableau Tutorial, you will learn how to apply filters on data in a Tableau workbook. Here, you will learn about applying simple Tableau filters on data visuals as well as about some advanced types like extract filters, interactive filters, etc. So, open your Tableau Desktop and learn with us!

Tableau provides the ability to filter individual views or even entire data sources on dimensions, measures, or sets. What's more, most of these filters can be put into the hands of you and your end users to change – a powerful tactic for finding stories in the data.

The filters can be applied in a worksheet to restrict the number of records present in a dataset. Various types of filters are used in Tableau Desktop based on different purposes. The different types of filters used in Tableau. The name of filter types is sorted based on the order of execution in Tableau.

Data joining is a very common requirement in any data analysis. You may need to join data from multiple sources or join data from different tables in a single source. Tableau provides the characteristics to join the table by using the data pane available under Edit Data Source in the Data menu.

Data Blending is a very powerful feature in Tableau. It is used when there is related data in multiple data sources, which you want to analyze together in a single view.

Hierarchies are logical relationships between categories such as Country, State, City. Groups are selections of attributes that you may want to examine because they are outliers or of a specific type.

This video puts together different Tableau Charts with the type of data you're analyzing and questions you want to answer, to help you find the appropriate chart for your needs.

Cascading filters are filters in which the selections in the first filter can change the options in the second filter to limit them to only those values that are relevant to the first filter.

As tableau being a visual intelligence tool, we can display the output in the form of visuals. If you want to display the values associated in the form of image, then we can be able to perform the imaged processing in tableau.

Sorting of data is a very important feature of data analysis. Tableau allows the sorting of data of the fields, which are called dimensions.

This video describes how to create and use calculated fields in Tableau using an example. If you're new to Tableau calculations or to creating calculated fields in Tableau, this is a good place to start.

You'll learn Tableau calculation concepts, as well as how to create and edit a calculated field. You will also learn how to work with the calculation editor and use a calculated field in the view.

Table Calculations are basically a special type of field that computes on the local data. The following article is going to take you through all you need to know to start using Table Calculations in Tableau.

Table calculations in Tableau are basically transformations you apply to the values in a visualization. They are calculated based on what is currently in the visualization and do not consider any measures or dimensions that are filtered out of the visualization.

Tableau Table Calculations are the special type of calculated field. Unlike regular calculated fields, table calculations in Tableau are based on the data that is currently visualized in a report. This article shows how to create Tableau table calculations, and how to use their properties.

In this Tableau tutorial I will discuss a basic quick table calculation and try to demystify what is happening behind the scenes. All of the following will hopefully be made clearer in the video.

Data Blending is a very powerful feature in Tableau. It is used when there is related data in multiple data sources, which you want to analyze together in a single view. It is a method for combining data that supplements a table of data from one data source with columns of data from another data source.

You can show trend lines in a visualization to highlight trends in your data. You can publish a view that contains trend lines, and you add trend lines to a view as you edit it on the web.

Table calculations are among the most powerful features Tableau has to offer for answering your analytical questions. You can select from a collection of pre-defined calculations or create your own Table Calculation from scratch using Table Calculation functions.

A table calculation is a transformation we apply to the values of a single measure in our view, based on the dimensions in the level of detail.

Tableau provides a complete range of chart styles. You really don't even have to understand why a particular chart is better. If you rely on the show me button, tableau will provide an appropriate chart based on the combination of measures and dimensions you've selected.

In this session you will learn about the next step of advanced chart which help you in creating the chart.

Level of Detail (LOD) expressions are used to run complex queries involving many dimensions at the data source level instead of bringing all the data to Tableau interface. A simple example is adding dimension to an already calculated aggregate value.

Moving on with our Tableau learning spree, in this tutorial we are going to learn about another interesting topic, that is, Level of Detail or LOD in Tableau. In this tutorial, we are going to learn about the types of LOD expressions, how to create LODs in Tableau with examples.

Add context and interactivity to your data using actions. Users interact with your visualizations by selecting marks, or hovering, or clicking a menu, and the actions you set up can respond with navigation and changes in the view.

Using the Sample-superstore, plan to create a dashboard showing the sales and profits for different segments and Sub-Category of products across all the states.

Tableau dashboard is a group of various views which allows you to compare different types of data simultaneously. Datasheets and dashboards are connected ones if any modification happens to the data that directly reflects in dashboards. It could be the best way to visualize and analyze the data.

A dashboard is a collection of different kinds of visualizations or views that we create on Tableau. We can bring together different elements of multiple worksheets and put them on a single dashboard. The dashboard option enables us to import and add charts and graphs from worksheets to create a dashboard. On a dashboard, we can place relevant charts and graphs in one view and analyze them for better insights. Now, we will learn in a stepwise manner how to create a dashboard in Tableau Desktop.

Tableau has a very wide variety of formatting options to change the appearance of the visualizations created. You can modify nearly every aspect such as font, color, size, layout, etc. You can format both the content and containers like tables, labels of axes, and workbook theme, etc.

In our part 2, we study how to create a word cloud in Tableau, in this tutorial, we are going learn about the Tableau formatting, the various types of formats in Tableau: Formatting the Axes, Change the Font, Change the Shade and Alignment, Format Borders. We will learn about them and thus move a step further in our journey of mastering Tableau. So, let's start Tableau Formatting.

Sometimes, analyzing data that is stored in a crosstab format can be difficult in Tableau. When working with Microsoft Excel, text file, Google Sheets, and .pdf data sources, you can pivot your data from crosstab format into columnar format. If you are working with other data sources, you can Pivot using custom SQL (Tableau Desktop).

In this session you will learn about the order of operations in Tableau, sometimes called the query pipeline, is the order in which Tableau performs various actions. Actions are also known as operations. Many operations apply filters, which means that as you build a view and add filters, those filters always execute in the order established by the order of operations.

In this last video, you will understand how Tableau works it is useful to know the order in which it manipulates and filters data when producing your view. This process is called the order of operations. It helps to know the order of operations so you can use it to your advantage when using any kind of filter or level of detail calculation, or if you ever find yourself confused as to why Tableau won't produce the view you want.
• How to install Tableau Desktop and Prep
• Create various different basic charts
• Create advanced dashboards
• Detailed understanding of Level of details and 15 practical examples
• Detailed understanding of Table calculations with 10 practical examples
• Usage of sets and parameters
• Advanced data preparation
• Detailed understanding of time series
• Aggregation and Granularity
• Tableau online in detail
• Various amazing dashboard features
• How to connect to database
• Detailed understanding of data blending, cross database joins and data joining
• Apply advanced calculations to gain additional insight into your data
• Incorporate advanced chart types into your analysis
• Apply advanced dashboarding techniques
• How to use calculations, parameters, and table calculations in tandem
• Use Tableau techniques to address common business use cases
• Format your visualizations and dashboards for maximum impact
• Real world business scenario examples
Tableau (basic to advanced) – Course Syllabus
Tableau Level I
• Understanding Data
• What is data
• Where to find data
• Foundations for building Data Visualizations
• Creating Your First visualization
• Getting started with Tableau Software
• Using Data file formats
• Connecting your Data to Tableau
• Creating basic charts (line, bar charts, Treemaps)
• Using the Show me panel
• Tableau Calculations
• Overview of SUM, AVR, and Aggregate features
• Creating custom calculations and fields
• Applying new data calculations to your visualization
• Formatting Visualizations
• Formatting Tools and Menus
• Formatting specific parts of the view
• Course Syllabus | Tableau Bootcamp
• Editing and Formatting Axes
• Manipulating Data in Tableau
• Cleaning-up the data with the Data Interpreter
• Structuring your data
• Sorting and filtering Tableau data
• Pivoting Tableau data
• Advanced Visualization Tools
• Using Filters
• Using the Detail panel
• Using the Size panels
• Customizing filters
• Using and Customizing tooltips
• Formatting your data with colors
• Creating Dashboards & Stories
• Using Storytelling
• Creating your first dashboard and Story
• Design for different displays
• Adding interactivity to your Dashboard
• Distributing & Publishing Your Visualization
• Tableau file types
• Publishing to Tableau Online
• Sharing your visualization
• Printing and exporting
Tableau Level II
• Intro to Data Maps
• Concepts of mapping data
• Requirements in mapping data
• Formatting geographic data for Tableau
• Using Polygon data
• Using background images
• Using Mapbox maps
• Customizing maps layers and map options
• Creating Visualization Maps
• Creating Choropleth maps
• Creating Proportional Symbol maps
• Tracking data over time using maps
• Creating Spider maps
• Creating Heat maps
• Density Maps
• Distributing and Publishing your map Visualization
• Course Syllabus | Tableau Bootcamp
• Creating custom charts
• Cyclical data and circular area chart
• Dual Axis Charts
• Dual Axis (Layered) Maps
• Alluvial Diagram
• Ranking Chart
• Sheet swapping and dynamic dashboards
The Tableau (basic to advanced) Certification ensures you know planning, production and measurement techniques needed to stand out from the competition.
Tableau is a leading data visualization tool used for data analysis and business intelligence. Gartner's Magic Quadrant classified Tableau as a leader for analytics and business intelligence.
Tableau is a visual analytics engine that makes it easier to create interactive visual analytics in the form of dashboards. These dashboards make it easier for non-technical analysts and end users to convert data into understandable, interactive graphics.
Microsoft Excel is a spreadsheet application used for calculations, statistical operations, data analysis, and reporting. Tableau is a business intelligence and data visualization tool to get insights from data, find hidden trends, and make business decisions.
Uplatz online training guarantees the participants to successfully go through the Tableau Certification provided by Uplatz. Uplatz provides appropriate teaching and expertise training to equip the participants for implementing the learnt concepts in an organization.
Course Completion Certificate will be awarded by Uplatz upon successful completion of the Tableau online course.
The Tableau draws an average salary of $115,000 per year depending on their knowledge and hands-on experience.
The job is a perfect career in tableau if the individual has good team skills, problem-solving skills, managerial skills, and time management. The main job role of a Tableau developer is to prepare visualizations and presentations of the systems. They are also required to infer the data to enhance business excellence.
Tableau developers have a range of job titles to choose from – computer architect, business intelligence developer, business objects developer, data analyst, and microstrategy developer. Once you become a certified professional in Tableau from a reputable institute, your options are endless.
Note that salaries are generally higher at large companies rather than small ones. Your salary will also differ based on the market you work in.
Tableau Developer.
BI Developer.
Technical Developer.
Salesforce Developer.
What is Tableau?
The Tableau Ecosystem

Know your way around
How do I get Started?
The analytical process

Create your first dashboard
How do i Connect to my Data?
Connecting live to data sources

Splitting fields

Creating Re-usable Data Sources

Sharing Data Sources

The impact of underlying changesDeclaring data types
How Can I Explore my Data?
Filtering Dimensions and Measures

Filtering Dates

Sorting data in views
How do I Organise my Data?
Combining multiple members within a dimension to create a Group

Combining multiple Dimensions to Create a Hierarchy
How Does Tableau Deal with Dates?
Discrete and Continuous Dates

Custom Date
How do I analyse Multiple Measure in the same Chart?
Measure Values and Measure Names

Multiple Measures Sharing a single Axis

Dual axis with multiple chart types

Scatter (XY) Plots
How can I map my data?
Navigation and Map Options

Geographic Groups and custom territories
How can I produce Tabular reports?
Creating Text Tables in Tableau

Adding insight with Highlight Tables
How do I make calculations on my data?
Creating Calculated Fields

Working with Aggregations

String Calculations

Date Calculations
Q1. What are the payment options? A1. We have multiple payment options: 1) Book your course on our webiste by clicking on Buy this course button on top right of this course page 2) Pay via Invoice using any credit or debit card 3) Pay to our UK or India bank account 4) If your HR or employer is making the payment, then we can send them an invoice to pay. Q2. Will I get certificate? A2. Yes, you will receive course completion certificate from Uplatz confirming that you have completed this course with Uplatz. Once you complete your learning please submit this for to request for your certificate https://training.uplatz.com/certificate-request.php Q3. How long is the course access? A3. All our video courses comes with lifetime access. Once you purchase a video course with Uplatz you have lifetime access to the course i.e. forever. You can access your course any time via our website and/or mobile app and learn at your own convenience. Q4. Are the videos downloadable? A4. Video courses cannot be downloaded, but you have lifetime access to any video course you purchase on our website. You will be able to play the videos on our our website and mobile app. Q5. Do you take exam? Do I need to pass exam? How to book exam? A5. We do not take exam as part of the our training programs whether it is video course or live online class. These courses are professional courses and are offered to upskill and move on in the career ladder. However if there is an associated exam to the subject you are learning with us then you need to contact the relevant examination authority for booking your exam. Q6. Can I get study material with the course? A6. The study material might or might not be available for this course. Please note that though we strive to provide you the best materials but we cannot guarantee the exact study material that is mentioned anywhere within the lecture videos. Please submit study material request using the form https://training.uplatz.com/study-material-request.php Q7. What is your refund policy? A7. Please refer to our Refund policy mentioned on our website, here is the link to Uplatz refund policy https://training.uplatz.com/refund-and-cancellation-policy.php Q8. Do you provide any discounts? A8. We run promotions and discounts from time to time, we suggest you to register on our website so you can receive our emails related to promotions and offers. Q9. What are overview courses? A9. Overview courses are 1-2 hours short to help you decide if you want to go for the full course on that particular subject. Uplatz overview courses are either free or minimally charged such as GBP 1 / USD 2 / EUR 2 / INR 100 Q10. What are individual courses? A10. Individual courses are simply our video courses available on Uplatz website and app across more than 300 technologies. Each course varies in duration from 5 hours uptop 150 hours. Check all our courses here https://training.uplatz.com/online-it-courses.php?search=individual Q11. What are bundle courses? A11. Bundle courses offered by Uplatz are combo of 2 or more video courses. We have Bundle up the similar technologies together in Bundles so offer you better value in pricing and give you an enhaced learning experience. Check all Bundle courses here https://training.uplatz.com/online-it-courses.php?search=bundle Q12. What are Career Path programs? A12. Career Path programs are our comprehensive learning package of video course. These are combined in a way by keeping in mind the career you would like to aim after doing career path program. Career path programs ranges from 100 hours to 600 hours and covers wide variety of courses for you to become an expert on those technologies. Check all Career Path Programs here https://training.uplatz.com/online-it-courses.php?career_path_courses=done Q13. What are Learning Path programs? A13. Learning Path programs are dedicated courses designed by SAP professionals to start and enhance their career in an SAP domain. It covers from basic to advance level of all courses across each business function. These programs are available across SAP finance, SAP Logistics, SAP HR, SAP succcessfactors, SAP Technical, SAP Sales, SAP S/4HANA and many more Check all Learning path here https://training.uplatz.com/online-it-courses.php?learning_path_courses=done Q14. What are Premium Career tracks? A14. Premium Career tracks are programs consisting of video courses that lead to skills required by C-suite executives such as CEO, CTO, CFO, and so on. These programs will help you gain knowledge and acumen to become a senior management executive. Q15. How unlimited subscription works? A15. Uplatz offers 2 types of unlimited subscription, Monthly and Yearly. Our monthly subscription give you unlimited access to our more than 300 video courses with 6000 hours of learning content. The plan renews each month. Minimum committment is for 1 year, you can cancel anytime after 1 year of enrolment. Our yearly subscription gives you unlimited access to our more than 300 video courses with 6000 hours of learning content. The plan renews every year. Minimum committment is for 1 year, you can cancel the plan anytime after 1 year. Check our monthly and yearly subscription here https://training.uplatz.com/online-it-courses.php?search=subscription Q16. Do you provide software access with video course? A16. Software access can be purchased seperately at an additional cost. The cost varies from course to course but is generally in between GBP 20 to GBP 40 per month. Q17. Does your course guarantee a job? A17. Our course is designed to provide you with a solid foundation in the subject and equip you with valuable skills. While the course is a significant step toward your career goals, its important to note that the job market can vary, and some positions might require additional certifications or experience. Remember that the job landscape is constantly evolving. We encourage you to continue learning and stay updated on industry trends even after completing the course. Many successful professionals combine formal education with ongoing self-improvement to excel in their careers. We are here to support you in your journey! Q18. Do you provide placement services? A18. While our course is designed to provide you with a comprehensive understanding of the subject, we currently do not offer placement services as part of the course package. Our main focus is on delivering high-quality education and equipping you with essential skills in this field. However, we understand that finding job opportunities is a crucial aspect of your career journey. We recommend exploring various avenues to enhance your job search: a) Career Counseling: Seek guidance from career counselors who can provide personalized advice and help you tailor your job search strategy. b) Networking: Attend industry events, workshops, and conferences to build connections with professionals in your field. Networking can often lead to job referrals and valuable insights. c) Online Professional Network: Leverage platforms like LinkedIn, a reputable online professional network, to explore job opportunities that resonate with your skills and interests. d) Online Job Platforms: Investigate prominent online job platforms in your region and submit applications for suitable positions considering both your prior experience and the newly acquired knowledge. e.g in UK the major job platforms are Reed, Indeed, CV library, Total Jobs, Linkedin. While we may not offer placement services, we are here to support you in other ways. If you have any questions about the industry, job search strategies, or interview preparation, please dont hesitate to reach out. Remember that taking an active role in your job search process can lead to valuable experiences and opportunities.